You can spend an afternoon by going on a desert safari adventure in Dubai. This is a popular tourist activity for everyone as the desert is what the Middle East is known for. By going on this desert adventure, you will experience bashing sand dunes, riding camels, eating barbecue dinner in a huge camp site, and witnessing a belly dancing show.

Safari in Dubai Desert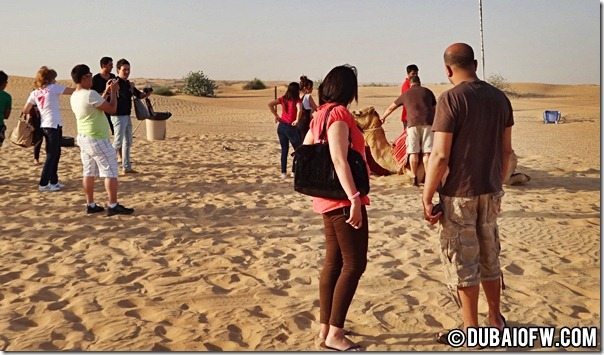 Pinoy Overseas Workers abound enjoying the desert safari tour.
Regular Desert Safari Activities
Dune Bashing
Camel Riding
BBQ Dinner
Photographs in Local Dress
Enchanting Belly Dancing Show
Tanoura Dance
Arabic Tea & Coffee
Softdrinks & Refreshments
Note: Pick-up is at 3:30pm and drop off at 9:30pm
This Dubai safari desert adventure is a great way to introduce people to Dubai. You will be amazed at how this city has developed into a cosmopolitan environment in a short span of time. To think that Dubai is made up of sand!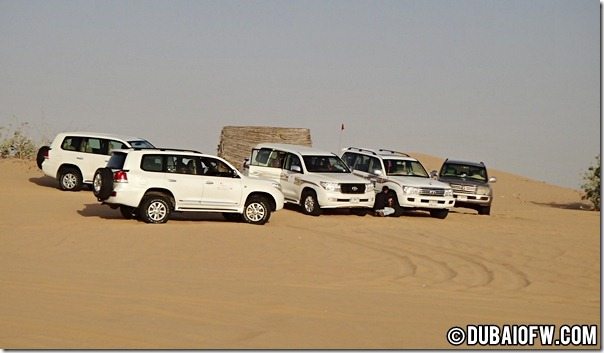 Off-road Vehicles on the sand

Camel Riding, one of the activities you can do.
The whole event normally starts around 4pm and ends around 9pm. This is a major tourist attraction and a welcome adventure other than just walking around in the malls of the city.
Most Overseas Filipino Workers have already tried this adventure as this is also a fantastic way to get out of the city environment.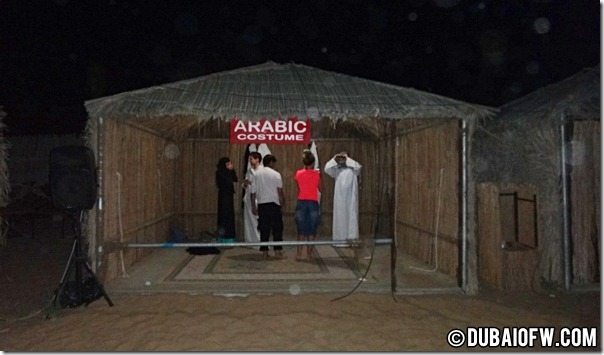 National Arabic Costumes for you try try on.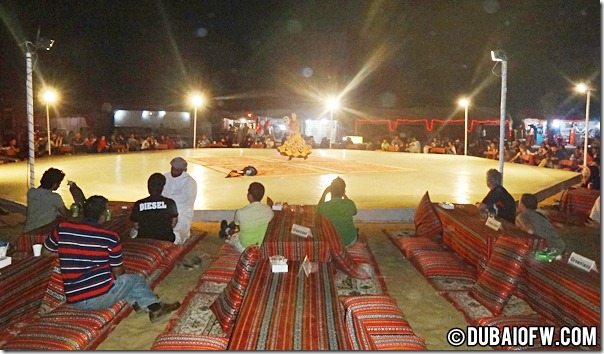 Dances while Having Your Buffet Dinner
Rates of this desert safari in Dubai cost about 200 Dirhams per person. If you are resourceful enough, you can find great deals online by going to group buying websites, or purchase an Entertainer discount book. If so, you can bring a companion and pay only for one price (100 Dirhams per person).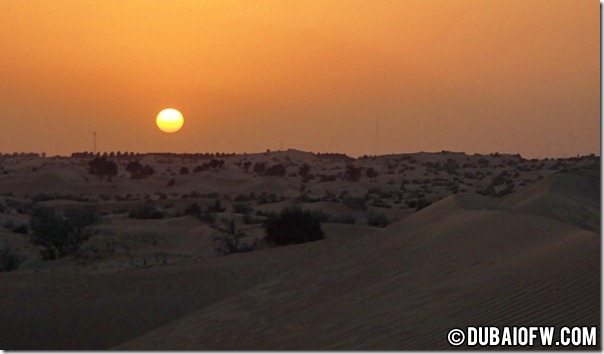 Dubai Sunset