A desert safari adventure in Dubai was hailed as the world's best tourism experience in the TripAdvisor Travellers' Choice Awards this year.  
ALSO READ: Why is Dubai so Popular? 20 Reasons Why Dubai is Famous
Dubai travel firm, OceanAir's camel riding and desert barbecue claimed the top spot in the top five experiences worldwide, as decided by travelers on the TripAdvisor platform, as well as those on its subsidiary, Viator.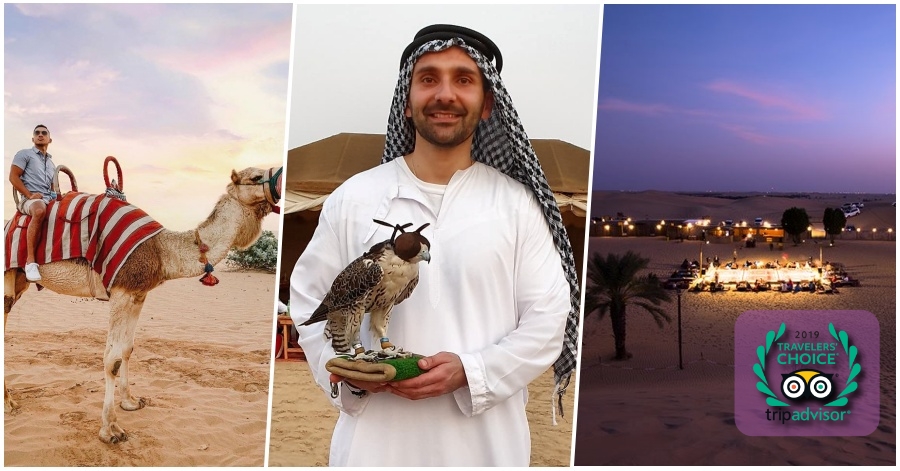 TripAdvisor Hails Dubai Desert Safari Adventure as the World's Best Tourism Experience
The Dubai desert adventure prevailed over experiences like a pizza and gelato cooking class in Florence, Italy, and a luxury canal cruise in Amsterdam, Netherlands, which came in at second and third places, respectively, the Khaleej Times reported.
The winners of the TripAdvisor Travellers' Choice Awards were decided using a system based on the millions of reviews and ratings of tourists around the world over a 12-month period.
Travelers visiting Dubai often go on a dune-bashing ride in Dubai's golden sand, ride a camel, meet falcons, and experience Bedouin hospitality in a delicious barbecue feast under the stars.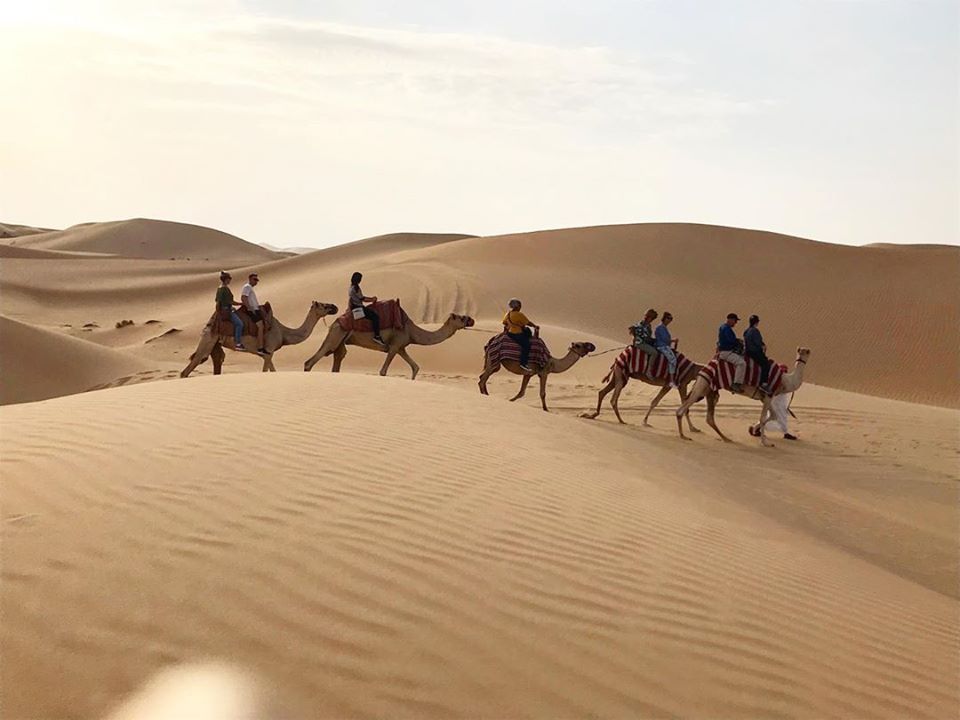 OceanAir's award-winning 'Premium Red Dunes and Camel Safari with BBQ activity' takes this experience to another level by allowing its guests to explore primitive desert life in a natural habitat at its Al Khayma Camp.
Issam Kazim, CEO of Dubai Corporation for Tourism and Commerce Marketing (DCTCM), shared: "Our world-class propositions and experiences showcase the diversity of the destination's offerings and this latest accolade not only reaffirms the city's position as a must-visit destination but is a timely positive development in the current situation, as it complements our ongoing global campaign to increase consideration for Dubai as the first choice for international travelers."
In line with this, the rising demand for adventure travel experiences in Dubai reflects the increasing popularity of the desert safari, an activity that was enjoyed by 41 percent of all international visitors, according to Dubai Tourism's Annual Visitor Report 2019.
Commenting on this achievement, Essam Salah, OceanAir Travels co-founder and CEO, said: "As we constantly strive to provide the best travel experience to our guests, we are delighted at winning the top award for the world's best tourism experience, and is a reflection of our continuous cooperation with Dubai Tourism and its efforts to promote Dubai in international markets. OceanAir would like to dedicate this Award to the government and people of the UAE and extends its heartfelt thanks to all guests for their endorsement of our desert offering, and to the company's dedicated team of tourism professionals for working hard to ensure that visitors can enjoy the best-handpicked destination experiences in Dubai."
And in line with the Dubai government's ongoing efforts to curb the spread of Covid-19 in the emirate, OceanAir assures that all its experiences are conducted with strict anti-Covid-19 measures in place to ensure the safety of guests and staff. 
ALSO READ: 10 Best Luxury Desert Resorts in the UAE