Al Ahalia Exchange or AEB (Al Ahalia Money Exchange Bureau) was licensed in the year 1996 by the Central Bank of UAE and was incorporated by Ahalia Group. Al Ahalia Exchange focuses on money exchange and money transfer, they are housed in the Middle East. We share details on the nearest branches available in the UAE.
Also Read: List of Sharaf Exchange Branches in UAE
Al Ahalia Exchange makes sure to maximize value to all their clients, staff, and even shareholders by continuing to strive for excellence and aim to be the most preferred service provider in the industry of money exchange. We have gathered all the branches of the Al Ahalia Exchange in the UAE.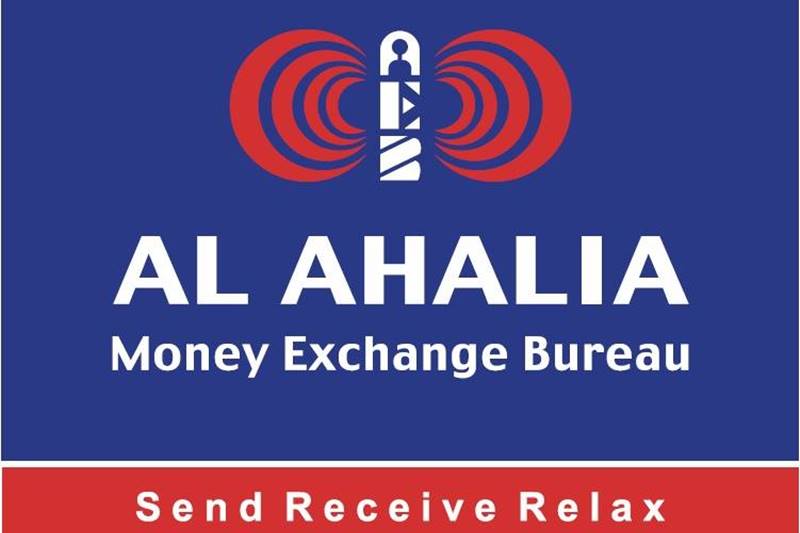 If you are looking for a specific Al Ahalia Exchange branch near you, please check out this directory listing of the office address, working hours, and contact information we've posted in each emirate below.
Al Ahalia Exchange Abu Dhabi Branches
Madinat Zayed Branch
Address: Al Ahalia Money Exchange Bureau Madinat Zayed Branch City Mall, Shop No.11, Al Dhafra Region P.B. No. 2419 Madinat Zayed, Abudhabi
Working Hours: N/A
Email: madinatzayed@ahaliaexchange.com
Phone: 00971-2-8848955; 055 5979534
Fax: 00971-2-8848994
Mussafah 1 Branch
Address: Al Ahalia Money Exchange Bureau Shop No.3 & 4, Zone M 6, Land No. 77, Near Ice factory Industrial Area (Near 1st Signal) Mussafah – 6, Abu Dhabi
Working Hours: N/A
Email: mussafah@ahaliaexchange.com
Phone: 00971-2-5546644; 055 5636641
Fax: 00971-2-5547166
Al Jimi (Mussafah ) Branch
Address: Al Ahalia Money Exchange Bureau Al Jimi WorkersVillage, Near Al Ahalia Medical Centre, PB No: 2419, ICAD Road, Mussafah, Abu Dhabi, UAE
Working Hours: N/A
Email: aljimi@ahaliaexchange.com
Phone: 00971-02-5507559, 055 5808829
Fax: 00971-02-5507124
ICAD (Mussafah) Branch
Address: 1st floor, Al Madeena Supermarket, Opp: ICAD bus Station, PB No: 2419, Abu Dhabi, UAE
Working Hours: N/A
Email: icad@ahaliaexchange.com
Phone: 00971-02-5509488; 055 5808836
Fax: 00971-02-5509489
Ghayathi (Abu Dhabi)
Address: Al Ahalia Money Exchange Bureau, Shop No. 1, Building No. 4, Western Area, (Near) ADCB
Working Hours: N/A
Email: ghayathi@ahaliaexchange.com
Phone: 00971 2 8744377
Fax: 00971 2 8741515
Al Ain Branch
Address: Al Ahalia Money Exchange Bureau Al Ain Branch Al Ghaba Street Meena Bazar, Al Ain P.B.No. 80482
Working Hours: N/A
Email: alain@ahaliaexchange.com
Phone: 00971-3-7663036; 055 5949526
Fax: 00971-3-7663035
Electra Branch
Address: Al Ahalia Shop No. 1, Bldg of Ali Ahmed Mohamed Al Rumaithy Electra Street (Zayed the First Street) Opp: Hamed Centre Abu Dhabi, UAE
Working Hours: N/A
Email: electra@ahaliaexchange.com
Phone: 00971 2 658 8041; 055 5676639
Fax: 971 2 658 8049
Al Raha (Baniyas ) Branch
Address: Al Ahalia Money Exchange Bureau, Al Raha Branch, Raha Village Shopping Centre, Raha Workers Village, Near Truck Road, Baniyas West, Abudhabi, UAE
Working Hours: N/A
Email: raha@ahaliaexchange.com
Phone: 00971-2 5856223
Fax: 00971-2 5856212
Hamdan Branch
Address: Al Ahalia Money Exchange Bureau Hamdan Branch Ahalia Hospital Building Hamdan Street P.B. No. 2419 Abu Dhabi, UAE
Working Hours: N/A
Email: hamdan@ahaliaexchange.com
Phone: 00971-2-6270004; 055 5646607
Fax: 00971-2-6268858
Al Wahda Mall Extension Branch
Address: Al Ahalia Money Exchange Bureau
Al Wahda Mall Extension, Shop E-252, 2nd Floor Hazza Bin Zayed Street, Abu Dhabi, UAE
Working Hours: N/A
Email: alwahda@ahaliaexchange.com
Phone: 02 6436117
Fax: 02 6435541
Al Ahalia Exchange Dubai Branches
Bur Dubai Branch
Address: Al Ahalia Money Exchange Bureau Bur Dubai Branch Nr. Ambassador Hotel Al Fahadi Street P.B.No.43548 Bur Dubai, Dubai, UAE.
Working Hours: N/A
Email: burdubai@ahaliaexchange.com
Phone: 00971-4-3535577; 055 5979518
Fax: 00971-4-3535693
Deira Branch
Address: Al Ahalia Money Exchange Bureau Deira Branch Naif Road, Nr. Naif Police station P.B.No.43548,Deira Dubai, Dubai, UAE.
Working Hours: N/A
Email: deira@ahaliaexchange.com
Phone: 00971-4-2266007; 055 5686623
Fax: 00971-4-2266011
DIP (Jabel Ali) Branch
Address: Al Ahalia Money Exchange Bureau DIP Branch P B NO. 43548 Shop No. 21 & 22 Ramla Mall Jabel Ali Shopping Centre Dubai Investment Park (DIP) – 1 Dubai, UAE
Working Hours: N/A
Email: dip@ahaliaexchange.com
Phone: 00971-4- 8847547; 055 5696683
Fax: 00971-4-8847360
Al Quoz 1 Branch
Address: Al Ahalia Money Exchange Bureau, Al Quoz 1 Branch Industrial Area – 3 , Near Cement Factory, P.B No: 43548 Al Quoz, Dubai
Working Hours: N/A
Email: alquoz@ahaliaexchange.com
Phone: 00971-4-3397272; 055 5979526
Fax: 00971-4-3397474
Al Quoz Mall Branch
Address: Al Ahalia Money Exchange Bureau Al Quoz Mall Branch Industrial Area – 3 Opposite Nestle Water Factory Al Quoz, Dubai Dubai, UAE
Working Hours: N/A
Email: alquozmall@ahaliaexchange.com
Phone: 00971-4-3418832; 055 5686603
Fax: 00971-4-3418842
Ahalia Money Exchange – Al Khail Gate Branch
Address: Shop No. 5 & 6, Ground Floor West Zone Supermarket LLC Al Khail Gate, Al Qouz, Dubai.
Working Hours: N/A
Email: alkhail@ahaliaexchange.com
Phone: 04 3744112
Fax: 04 5547391
JAFZA – Dubai (Jebel Ali Free Zone)
Address: Al Ahalia Money Exchange Bureau Shop No: 5, Ground Floor KarakchinnoFood Court & Supermarket, (New West Staff Accommodation 4, Gate No: 7), Jebel Ali Free Zone, Dubai, UAE.
Working Hours: N/A
Email: jafza@ahaliaexchange.com
Phone: +971 4 8808085; 055 5133653
Fax: +971 4 8808131
Karama Branch
Address: Al Ahalia Money Exchange Bureau Karama Branch Opp. Karama centre P.B.No.43548 DUBAI, U A E
Working Hours: N/A
Email: karama@ahaliaexchange.com
Phone: 00971-4-3977668; 055 5676619
Fax: 00971-4-3969667
Qusais Branch
Address: Al Ahalia Money Exchange Bureau Qusais Branch Shaikh Sahid Colony Al Nadha Street, Opp.Union Co-op, P.B.No.43548 Al Qusais – Dubai
Working Hours: N/A
Email: qusais@ahaliaexchange.com
Phone: 00971-04-2638585; 055 5686619
Fax: 00971-04-2639585
Sonapur Branch
Address: Al Ahalia Money Exchange Bureau Sonapur Branch, Shop No.1 & 2, PB No. 43548, Near Deyar Al Madina Super Market LLC, Sonapur, Dubai, UAE
Working Hours: N/A
Email: sonapur@ahaliaexchange.com
Phone: 00971- 04-2592801; 055 5979563
Fax: 00971-04-2592802
Satwa Branch
Address: Al Ahalia Money Exchange Bureau Satwa Branch Nr. UAE Exchange P.B. No. 43548 Dubai, UAE
Working Hours: N/A
Email: satwa@ahaliaexchange.com
Phone: 00971-04-3326766; 055 5979512
Fax: 00971-04-3324144
Al Ahalia Exchange Sharjah Branches
Sharjah (Rolla)Branch
Address: Al Ahalia Money Exchange Bureau Sharjah 1 Branch, Rolla – Sharjah, UAE.
Working Hours: N/A
Email: sharjah@ahaliaexchange.com
Phone: 00971-06-5626766; 055 5949576
Fax: 00971-06-5623624
Sharjah 2 (Industrial)
Address: Al Ahalia Money Exchange Bureau Sharjah 2 Branch Khan Saheb Building Sharjah Industrial Area- 10, Near GECO Round About, Old Skyline College Road Sharjah, UAE.
Working Hours: N/A
Email: sharjahind@ahaliaexchange.com
Phone: 00971-06-53533114; 055 5979541
Fax: 00971-06-5353322
Al Nahda (Sharjah) Branch
Address: Al Ahalia Money Exchange Bureau Al Nahda Branch P.B.No:28720 Nr. Al-Nahda Park, Opp. Lulu Hypermarket (Behind K F C )
Working Hours: N/A
Email: alnahda@ahaliaexchange.com
Phone: 00971-06-5549924; 055 5133858
Fax: 00971-06-5548758
Sharjah (Al Wahda Street Branch)
Address: Al Ahalia Money Exchange Bureau Shop#1, Near Zain Hypermarket, Al Majaz, Sharjah Al Wahda
Working Hours: N/A
Email: sharjahwahda@ahaliaexchange.com
Phone: 00971-06-5957301; 0555707796
Fax: 00971-06-5950123
Al Ahalia Exchange Fujairah Branches
Fujairah Branch
Address: Al Ahalia Money Exchange Bureau Fujairah Branch Souq Fujairah Sheikh Zayed Road Near Plaza Cinema Opposite Emirates Trade Centre P B No. 2490 Fujairah, UAE
Working Hours: N/A
Email: fujairah@ahaliaexchange.com
Phone: 00971-9-2229337; 055 5979502
Fax: 00971-9-2229557
Al Ahalia Exchange Ras Al Khaimah Branches
Ras Al KhaimahBranch
Address: Al Ahalia Money Exchange Bureau Ras Al Khaimah Branch, Al Wafa Centre, Near Fruits /Veg. Market, AlNakheel, RAK, UAE.
Working Hours: N/A
Email: aebrak@ahaliaexchange.com
Phone: 00971 – 07-2227720; 055 5636648
Fax: 00971- 07- 2227740
Rak Al Jazeera
Address: Shop No: E, Ground Floor, RAK Investment Authority, Al Jazeera AlHamra, Ras Al Khaimah, UAE
Working Hours: N/A
Email: N/A
Phone: +971 7 2438111
Fax: +971 7 2438110
Al Ahalia Exchange Ajman Branches
Ajman 1 Branch
Address: Al Ahalia Money Exchange Bureau, Ajman Branch, SHAIKH RASHID AL NUAIMI STREET, Opposite Choithram Super Market, P.B NO: 7411 AJMAN, UAE
Working Hours: N/A
Email: ajman1@ahaliaexchange.com
Phone: 00971-6-7442055; 055 5949568
Fax: 00971-6-7442066
Ajman 3 Branch
Address: Ahalia Money Exchange – Ajman Sanaiya Shop No. 6 & 7, Madinat Supermarket Building New Industrial Area Near Lucky Round About PO Box 17411, Ajman, UAE
Working Hours: N/A
Email: ajman3@ahaliaexchange.com
Phone: + 971 6 747 3644
Fax: + 971 6 747 3375