Are you an overseas Filipino worker (OFW) who sends money regularly to your family in the Philippines? If so, how do you make sure that the money is used properly? This is an important question that we will try to answer in today's post, regarding a topic that many OFWs around the world can relate to… our remittances.
Also Read: 5 Important Investments for Your Hard-Earned Money
A few weeks ago, we posted a question on our Facebook page, asking readers about how they make sure that the remittances sent to their families are used correctly. Many OFWs have responded, enabling us to consolidate their answers into the following article. Together, let us learn these tips on managing our hard-earned money.
Here's the Facebook post where we asked this question which elicited some helpful responses: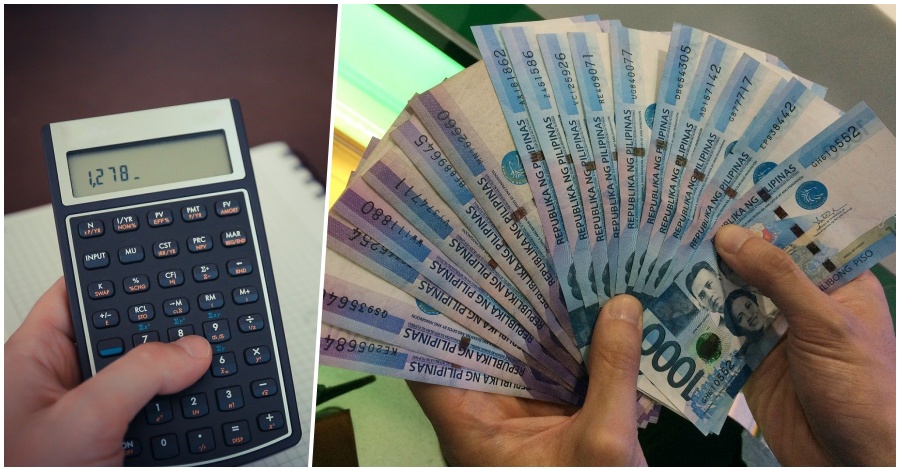 How to Make Sure that Your Remittances are Used Properly in the Philippines
If you are an OFW who also happens to be the breadwinner of the family, then you know how hard it is to make a living abroad. You have to scrimp and save, just to be able to send remittances to your loved ones. Oftentimes, you get so focused on saving and sending money that you fail to check if your remittances are being used properly.
Indeed, this is the dilemma of most OFWs. They work hard, dedicating their time and energy to earning and sending money. Most of the time, however, their families are not able to budget remittances properly. They become dependent — usually too dependent — on the OFW, who spends many years abroad, but ends up without much savings upon returning home "for good."
To avoid this situation, certain changes must be made, by the OFW and his/her family. Here are some tips to help ensure that the remittances we send are used correctly:
To adapt an old saying, we like to say: "The family that saves together, grows in wealth together." Wouldn't it be nice to just sit down with your family (or have a group video chat) and talk about your financial goals? You can start by identifying goals, such as finishing school (for the kids), starting a business (for the spouse), and building a new home (for everybody). Then, everyone can suggest ways on how they can help achieve these goals. Don't forget to set a time frame for each goal, so that the whole family would be motivated and encouraged to cooperate.
2. List down all the expenses before sending the money.
Make it a habit to write down the monthly budget before sending your remittances. Allocate funds for food, household bills, medicine, transportation, kids' allowances, and so on. This list would serve as a financial guide for the whole family. Of course, don't forget to set aside some money for yourself, too!
3. Send the money to a trusted member of the family.
Be sure to send your remittances to someone that you can trust, such as your spouse (if you are married), a parent, or a sibling (if you are single). Choose a person who is responsible, knows how to budget, and someone that you can trust wholeheartedly. It would also be a big help if the person is able to list down all the "actual" expenses, so that you can easily track where your money goes each month.
4. Ask for a receipt, whenever possible.
Thanks to modern technology, it is so easy nowadays to take pictures of receipts and send these via chat or email. Do not hesitate to ask your trusted person to gather official receipts for bills and other expenses, whenever possible. This can help you make sure that everything is going according to plan, and that the budget is being followed.

5. If possible, pay bills directly via online or mobile banking.
In case you haven't noticed, online and mobile banking are now more popular than ever! With just the click of a button, you can pay electric bills, water bills, telecom bills, and more — even from abroad. There are many platforms available: online banking, digital wallets, money management apps… You just have to try these out yourself!
Through these platforms, you can pay the bills directly, without having to send more money (and incur higher processing fees). You also lessen the risk of your family (especially your parents) having to go out amid the pandemic, just to pay the bills.
6. Include budget for "extra" expenses.
Sometimes — or rather most of the time — unexpected expenses come up, especially in cases of emergencies. You never know when your family might need extra cash, so don't forget to include a certain amount in your budget. By the end of the month, in case this "extra" money doesn't get used, you can always tell your family to treat themselves to a restaurant meal once in a while. They would love that! We all deserve a reward or a treat from time to time!
7. For major or long-term expenses, plan ahead.
For major expenses, such as building a house, buying a car, or starting a business, be sure to plan ahead and discuss these with your family. Don't forget to remind them that the budget for these should be set aside, and not be used for other expenses. This way, you are able to meet monthly dues and reach your long-term goals accordingly.
8. Financial literacy is a must… for you and your family, too.
Financial literacy is not usually taught in school, so it's not surprising why many Filipinos are not adept in managing money. It's never too late to learn, however. There are many books, vloggers, and podcasts that you can watch regarding personal finance. Basic concepts such as budgeting, saving, and investing are some of things you should know about, along with inflation, insurance, passive income, and other financial topics.
Furthermore, let's not forget that we will not be working abroad forever. Hence, financial literacy — for us and our families — is an absolute must.
9. Cultivate an "entrepreneurial" mindset for the whole family.
Instead of just being dependent on a single source of income (i.e. your salary as an OFW), strive to cultivate an entrepreneurial mindset for the whole family. This involves exploring other sources of income.
For instance, if your mother is good in baking, you can encourage her to start selling her goodies to neighbors and friends. Similarly, if you have a son who is skilled in graphic design, you can urge him to take on projects as a freelancer — as long as he doesn't neglect his studies, of course! Activities such as these would not only help them earn additional income, but teach them to become more financially independent, as well.
By keeping all of these tips in mind, you can make sure that your remittances are used properly. Moreover, you get to teach your family on the importance of budgeting, saving, and financial literacy. In addition, we recommend that you read this guide to saving money while working abroad, so that you can further boost your savings as an OFW.