For today's OFW interview, I interviewed Elle Gayle Pepito, a 23-year old Filipina aspiring accountant in Dubai. A graduate of Bachelor of Science in Applied Accounting at Oxford Brookes University, she's ready to conquer the world. Elle considers Dubai as her home away from home since she hails from Cebu. Elle is the eldest of the family; she moved to Dubai at six and lived in the city for over 17 years.
Don't be fooled despite her young age; she's been a busy bee, aside from her hobbies of singing, playing basketball, and journaling. She's continuing her Affiliation with the Association of Chartered Certified Accountants (ACCA). Elle is also active in volunteering and organizing events for organizations, and with her family supporting her, she'll surely soar high!
With a good head on her shoulders, she plans to continue supporting them while also working towards her career. Check out her Elle's story below.
OFW Feature: Elle Gayle, Filipina who Grew up in Dubai
Name: Elle Gayle Pepito
Age: 23 years old
College Degree: Bachelor of Science in Applied Accounting
Current Profession: Aspiring Accountant
Years in Dubai: 17 years
1. Tell me about yourself.
Hello, I'm Elle Gayle Pepito. My family and relatives call me by my second name "Gayle" but most of my friends prefer to call me "Elle". I've been living in Dubai for more than half of my life and have also studied here since grade school. I graduated with a Bachelor's Degree in Applied Accounting from Oxford Brookes University and currently pursuing my Affiliation with the Association of Chartered Certified Accountants (ACCA). Despite the challenges of being in the field of Accountancy, my passion for it has grown over the years.
2. Why did you come to Dubai?
I came here in Dubai along with my family. This place has been our home away from home. Although the current situation has brought about quite the challenge, especially on an employment perspective, this city proved to be a place of continuous growth and resilience in creating greater opportunities for people with different backgrounds.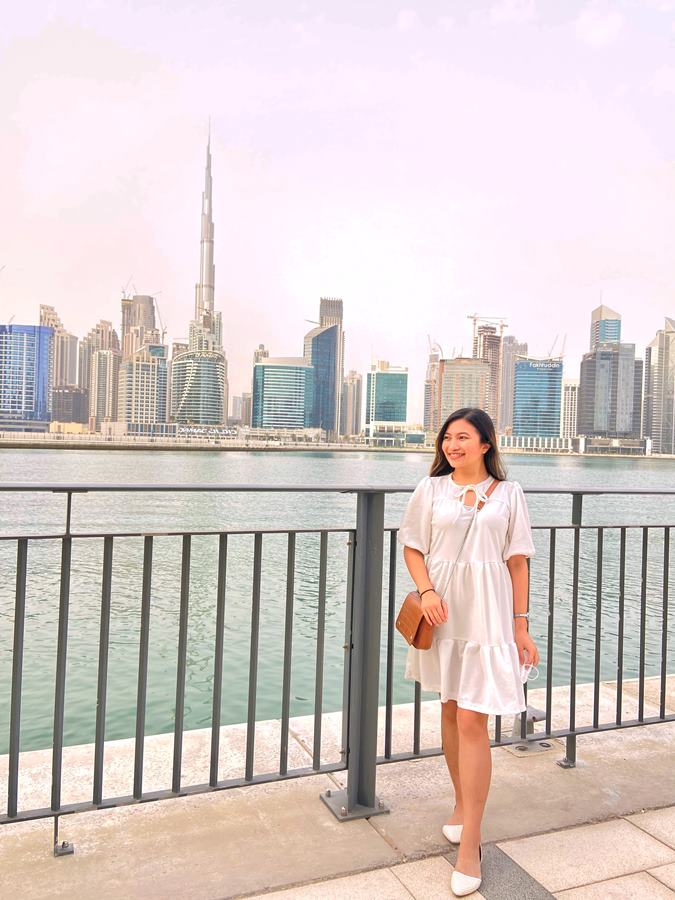 3. What were your previous jobs?
A couple of months after I graduated, I had worked for a company in a service-driven industry and took on the role of Assistant Accountant. The following year, I became part of the Administration and HR department of an investment firm in DIFC where I have worked for more than two years.
4. How do you find your current job? Are you happy/satisfied with it?
Recently joined a team for a project-based venture in the field of medical events management and it was very fulfilling. I have always loved organizing events given my active involvement back in college and to be able to bring that passion in the workplace was a great experience and exposure for me. Currently, I am actively looking for an opportunity to work with an organization where I can further develop my career as an Accounting professional.
5. Are you able to save in Dubai? Or do you have any investments you wish to share?
My answer to this is both a yes and a no. Saving is definitely a must however, this would seem quite challenging as the majority of the Filipinos here cater to their obligations towards their families back home. But I believe that a proper moderation of our finances and how we manage it plays a crucial role in setting aside even just a small proportion of our earnings and when the circumstances allow, one may gradually engage in a range of investment platforms available. I've had the opportunity to be part of an investment scheme just a year ago and it was fruitful despite the recent economic setbacks.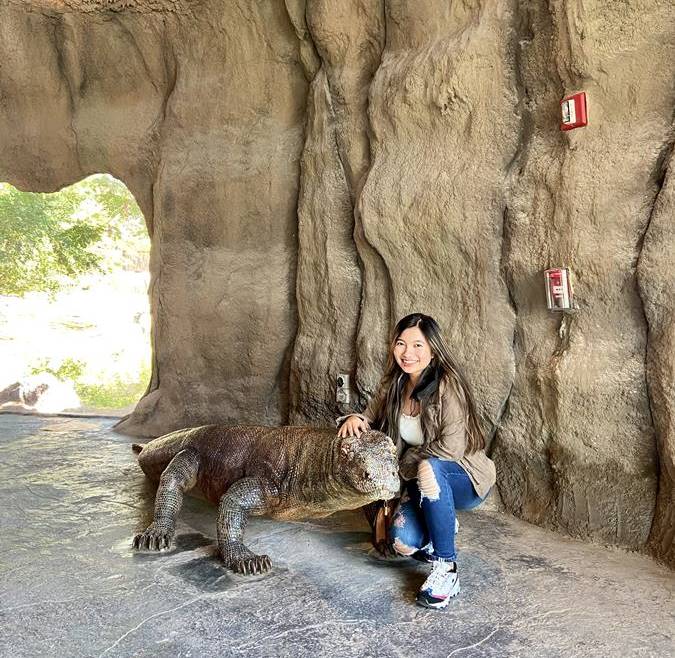 6. Is it difficult to live in Dubai? What are/were your struggles? What's life like outside work?
Not difficult, I would say. But leaning more on the struggle of being homesick. Oftentimes, I would miss my family and friends back home and I guess, that's one of the many things to compromise when working/living abroad.
I usually spend my free time with my family. Most of the time, we just bond at home watching movies and occasionally, we would go for a road trip to the mountains. We love the beach and that's where you'll see us often on weekends. I also love spending some alone time when I read books, learn to play instruments and write novels.
7. What do you Like about Dubai? What is it like to be a millennial living in Dubai? Best experiences in Dubai?
I love a lot of things about this city. What made me fall in love with it more would probably be the diversity of the people here. It's amazing to get to know people from different nationalities and cultural backgrounds. One of my best experiences would have to be when my family and I went to explore Dubai Safari Park – this was also the time I checked an item off my bucket list and that was feeding the giraffes.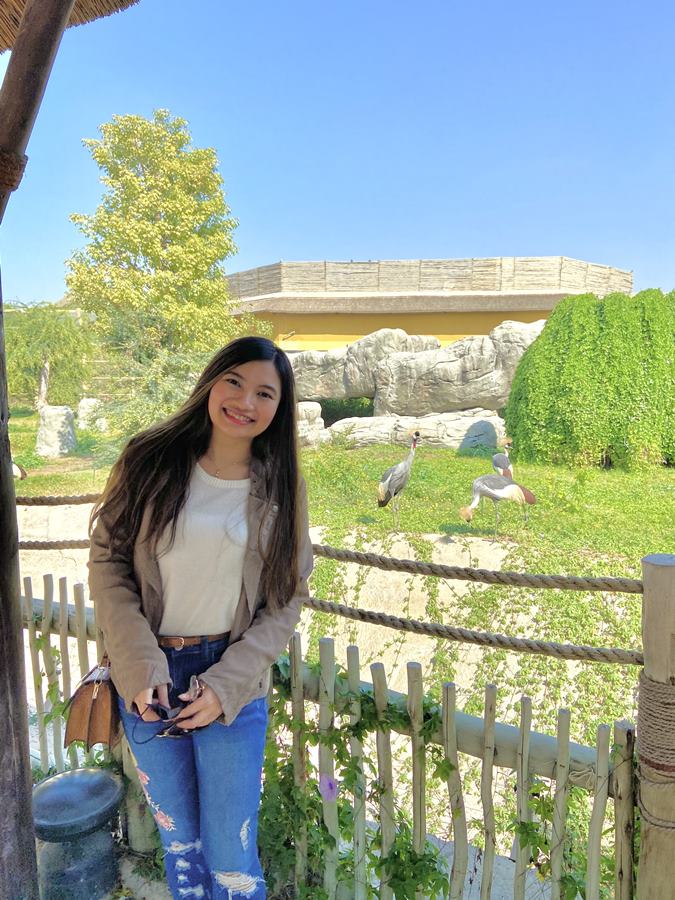 8. What do you NOT Like about Dubai?
Honestly, it would be the Summer heat, hahaha! I'm fond of Summers but this place made me think twice about going out during this season.
9. What are your plans in your career/family/future?
As the eldest child in my family, there's somehow that pressure to live up to expectations especially with career and future plans. Going forward, I want to be able to support my family and at the same time excel on my career path. I know I still have a very long way to go – a ton more lessons to learn, more risks to take and definitely more challenges to overcome.
In the next five or ten years, I want to see my future self as someone who is a stronger version of myself now. Someone who learns to enjoy the rhythm of life and dance with it.
10. Do you have any tips for Kabayans when working/finding work/living/studying in Dubai?
Dubai is a cauldron of opportunity. It is essential that, while we are here, we grab the chance to manage our time, expenses and savings well. So, when the time comes that we decide to leave this place for good, we bring back lifelong lessons and experiences in terms of personal financial management and even for planning out our future investments.
For those studying here or fresh graduates, it's important to learn to grab every opportunity in developing your skills which you can apply real-time when you embark and step out in the workplace.
It is also worth noting that education is never about completing it at a certain age. It is a timeless and a never-ending journey and helps a lot on our career advancement and professional development.
Connect with Elle on Social
Facebook – https://www.facebook.com/ellepepito
———————————-
*Photos provided by Elle Gayle
Are you an expat in Dubai? Do you want to be featured in the website? Send us an email telling us you want to be featured at admin@dubaiOFW.com and we will send you the set of questions! Let's help other Pinoys who want to come to Dubai understand what life in the UAE is like through your story.
———————————-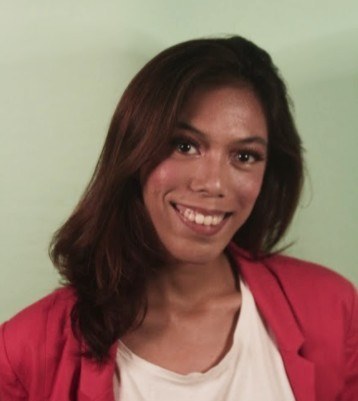 About the Author: Nicole Marie Valdez
Nicole Marie Valdez is a seasoned writer, editor, and publicist for over four years now.
She's a mental health advocate and passionate about writing purpose-driven stories.
———————————-