Even in this day and age when almost anything and everything can be "Googled," some people still get confused about the answer to this question: Is Dubai a country?
The quick answer is NO, Dubai is not a country. It is an emirate — a part of the country that is known as United Arab Emirates (UAE), to be exact. As of 2019, the population of Dubai was estimated to be around 2.8 million, including Emiratis and foreign residents.
In case you want to learn more details about this emirate state, you can check out some frequently asked questions and fun facts about Dubai below.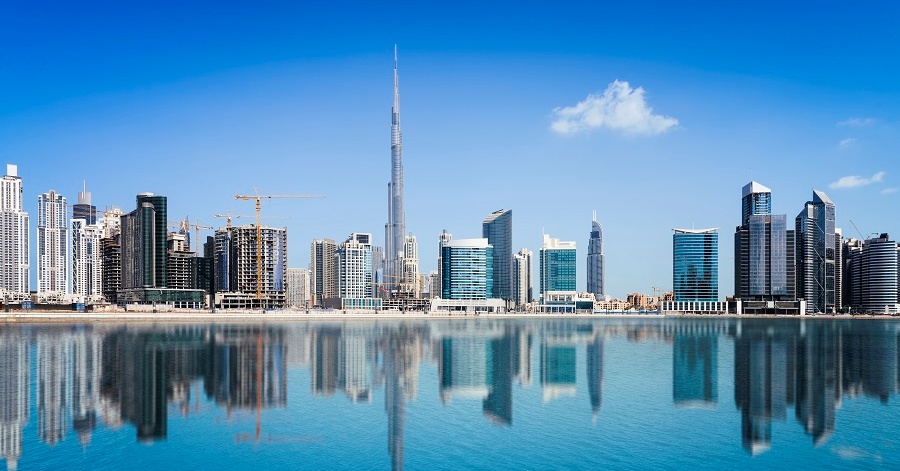 Dubai Fun Facts: All You Need to Know About the Emirate of Dubai, UAE
Unless you live in a remote place without TV or the Internet, most likely you've heard about Dubai. To satisfy your curiosity, we've gathered some basic information and cool facts about this emirate, which has captured the interest of so many expats and travelers!
Where Exactly is Dubai?
Located on the Persian Gulf, Dubai is one of the seven emirates of the UAE. It is bordered by another emirate, Sharjah, to the northeast; Abu Dhabi (the country's capital) to the south; and Oman (another country) to the southeast. Every year, millions of tourists and visitors arrive at Dubai International Airport, which is one of the busiest airports in the world!
Brief History of Dubai
The Book of Geography (1095) written by geographer Abu Abdullah al-Bakri contains the first written record of Dubai as a city. During the Middle Ages, it was a centre of trade and the pearling industry. In 1892, the sheikhs who ruled Dubai made an agreement with the British, which agreed to protect the city from the Ottoman Empire.
In the 1930s, due to the global Great Depression, Dubai's pearling industry collapsed; however, it began to thrive again after the discovery of oil. In 1971, history was made when Dubai, together with six other emirates, formed the UAE. In just a few years, the population expanded dramatically as foreign workers came to work in the booming oil industry.
For more details about the emirate's history, please see Dubai Timeline: A Brief History.
These days, Dubai has diversified from oil-based industries to become a centre of business, trade, and tourism. It is a popular shopping destination, with over 70 luxury retail centres, as well as a cultural destination, with museums and heritage sites existing alongside modern infrastructure.

Economy of Dubai
Oil was discovered in Dubai in 1966, although its reserves were not as extensive as Abu Dhabi's, which has majority of the UAE's oil reserves. However, Dubai has always been a major trading port in the region. Many international companies have set up their Middle East headquarters in the emirate, and these days, the Dubai economy thrives on trade, real estate, financial services, aviation, tourism, and other flourishing industries.
If Dubai is an Emirate, What are the Other Emirates?
As mentioned earlier, Dubai is one among seven emirates of the UAE. The other emirates are: Abu Dhabi, Sharjah, Ajman, Fujairah, Ras Al Khaimah, and Umm Al Quwain.
Notably, each emirate is ruled by an "emir" who holds autonomy over their respective regions, while still being part of the Federal Supreme Council of the UAE.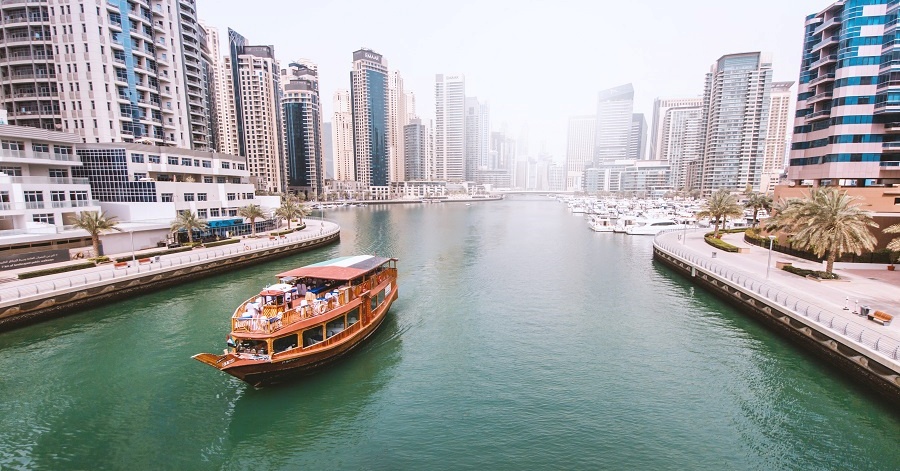 Is Dubai the Capital City/State of the UAE?
No, Dubai is not the capital city, although it is one of the more well-known emirates. As stated earlier, the capital of the UAE is Abu Dhabi.
Why is Dubai popular?
Among the 7 emirates, even if Dubai is not the capital of the UAE, it has proven to be the most popular. It's because it has been quite effective in promoting its infrastructures and tourism all over the world.
Under the visionary leadership of His Highness Sheikh Mohammed bin Rashid Al Maktoum, Vice President and Prime Minister of the United Arab Emirates, and ruler of the Emirate of Dubai, Dubai has transformed into a modern city in a very short period of time. The leaders of this nation are aiming to create a smarter city and to establish itself as a major key city in the global field.
You will notice that Dubai is quite successful in building the biggest and tallest skyscrapers, breaking Guinness Book of World Records, etc. As a resident here, I noticed that Dubai's marketing efforts have been effective.
How Far is Dubai from Abu Dhabi?
In terms of land area, the UAE is not that big, and it is easy to travel around the country using a private car. The capital, Abu Dhabi, lies around 160 kilometres southwest of Dubai, making it possible to reach it within 1.5 to 2 hours of driving, depending on traffic!
Traveling from Dubai to Abu Dhabi via public bus (and back again) is also an option for those who prefer to commute between the two emirates.
Map of Dubai
Just to give you an idea of the size and location of Dubai within the UAE, here is a Google Map location of the emirate of Dubai.
What is the Currency of Dubai?
Dubai uses the UAE Dirham (with the symbol AED) as currency. As of this writing, AED 1 is equal to USD 0.27. Notably, 1 dirham is equal to 100 fils — coins that are also used in the country.
Do I need a Visa to Go to Dubai?
Yes, although the type of visa depends on your country of origin, passport type, and of course, your purpose for travel. There are certain countries whose citizens can obtain a 30-day visa-on-arrival, some who can get a 90-day multiple entry visa, and so on. Here is an article that talks more about the different kinds of UAE visa and choosing the one you need to enter the UAE.
Popular Attractions in Dubai
Dubai tourism is booming; there's no doubt about that! There are malls, theme parks resorts, cultural attractions, sports destinations, and more. There's always something new and exciting every season! Here are just some of the emirate's most famous landmarks and attractions:
Al Fahidi Historical District
Dubai Aquarium and Underwater Zoo
Dubai Dolphinarium
Dubai Museum
Dubai Opera
Grand Bur Dubai Masjid
Jumeirah Beach
Kite Beach
Madinat Jumeirah
Palm Jumeirah
Skydive Dubai
The Walk
The World Islands
Is it Easy to Get Around Dubai?
Yes, traveling around Dubai is easy! The emirate has a well-developed transportation network, thanks to the government-run Roads and Transport Authority (RTA). Getting around in a private car is fast and convenient; on the other hand, there are several public transport systems, too. There's the public bus system, which has many routes plying in and out of the city, and the Dubai Metro, which is composed of two lines (Red Line and Green Line) running through major parts of the city.
Interestingly, there is also a water transport system in Dubai. Air-conditioned water buses regularly sail through several stops along the Dubai Creek. Likewise, tourists are encouraged to take the abra (a traditional boat) for a more scenic tour of the historic creek.
Will I Need to Learn Arabic to Visit Dubai?
Not necessarily. Although Arabic is the official language of the UAE, English is also widely used. Guides and signage are usually written in both Arabic and English. Because of the huge expat population, you may also hear a lot of people speaking in Hindi, Urdu, Farsi, Tagalog, and other languages.
As long as you have a good grasp of spoken and written English, you should be able to communicate effectively in Dubai. Of course, it's always a good idea to learn some common Arabic words and phrases, especially when greeting your Arabic-speaking friends and peers.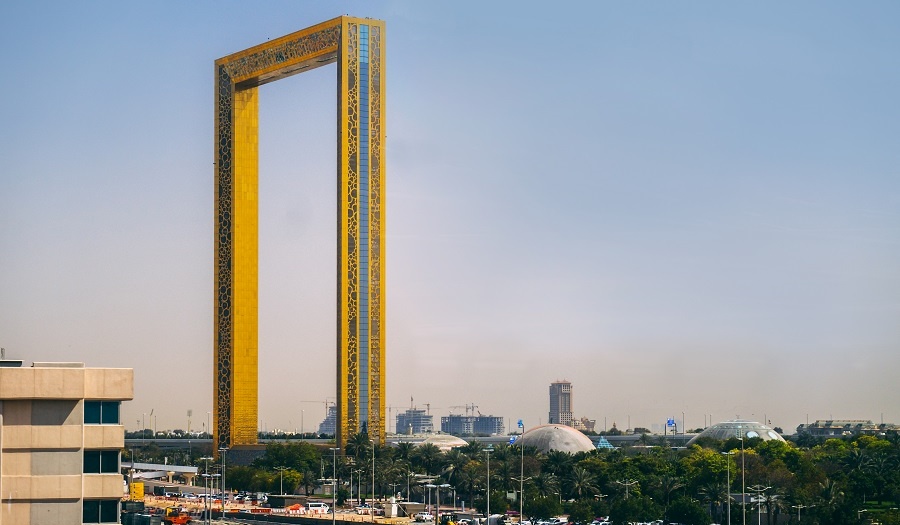 Is Dubai a Muslim State?
The UAE is an Islamic country and everyone is expected to observe and respect Islamic Law. At the same time, it is highly tolerant of other beliefs and religions. In Dubai, there are churches/temples for Christians, Hindus, Buddhists, and other religions — so you never have to worry about practicing your beliefs here.
Notably, 2019 was declared as the Year of Tolerance, and you will find that Dubai — and the UAE in general — has carried out plenty of initiatives that encourage unity and cooperation amid the diverse culture and population.
Is there a Dress Code in Dubai?
Being a Muslim country, it's not uncommon to see Muslim women wearing an abaya (a long robe) and a hijab (head scarf), with some even adding a niqab that covers their mouth and nose. Meanwhile, Muslim men usually wear a kandurah (ankle-length tunic) and ghutra (headdress).
Also Read: Is Dubai safe? UAE Safety for Travellers, Women, Visitors, Workers
As for non-Muslims, there is no exact dress code in Dubai, but everyone is expected to dress modestly, especially when out in public or when visiting a mosque. Non-Muslim women do not necessarily have to wear a hijab as Muslim women do, but they are advised to avoid wearing clingy and revealing clothes.
Meanwhile, offices and workplaces may have their own particular dress code for employees, so if you're coming to Dubai as an employee, ask the office for any specific rules on clothing.
Is Alcohol Drinking Allowed in Dubai?
If you are a non-Muslim tourist or resident, you can drink alcohol at hotels that are licensed to serve alcohol. You may also apply for an alcohol license, which would allow you to buy alcohol from licensed retailers, for consumption at home. Keep in mind, though, that drinking and getting drunk in public is frowned upon and involves a hefty fine and jail term.
Should I Visit Dubai?
Absolutely! Aside from its numerous attractions, the cultural diversity of Dubai will definitely astound you as well. Here, you will have the opportunity to meet people of different nationalities — learn about their unique culture, and taste different cuisines!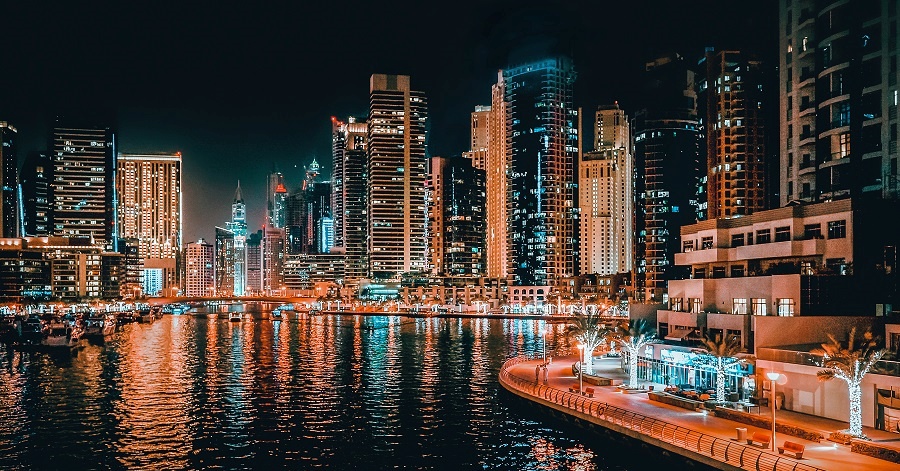 Now that you know a little bit more about Dubai, you might consider coming here for work or travel. And if someone asks — is Dubai a country or a city? — you now know how to answer that question!