His Highness Sheikh Mohammed bin Rashid Al Maktoum, Vice President of the UAE and Ruler of Dubai, visited and reviewed the progress at the Bluewaters Island project site. The new property is a reclaimed area which will house dining, entertainment, luxury living and recreation options. This will also house the Ain Dubai: World's Largest Ferris Wheel.
This new Meraas project will open doors to more opportunities on innovation as well as offer thousands of jobs to residents and expats.
Sheikh Mohammed bin Rashid Al Maktoum Reviews AED 8 Billion Project
His Highness reviewed the progress of the AED8 billion Bluewaters project, which includes residential, retail, dining, hospitality, leisure and entertainment facilities.
HH Sheikh Mohammed said that ensuring projects developed in Dubai and the UAE maintain the highest quality is critical to enhancing the country's profile as an investment and tourism destination of choice.  "We want our country to be known as a land of happiness and hope for both people and visitors, and for all those who have ambitions and dreams," Sheikh Mohammed said. "The projects we see around us today reflect this vision as well as our determination to achieve the highest levels of excellence."
Sheikh Mohammed further said: "Creating a conducive environment for tourism and investment is key to the diversification of our economy. Equally important is having clear business plans and strategies to efficiently deal with changes taking place around us."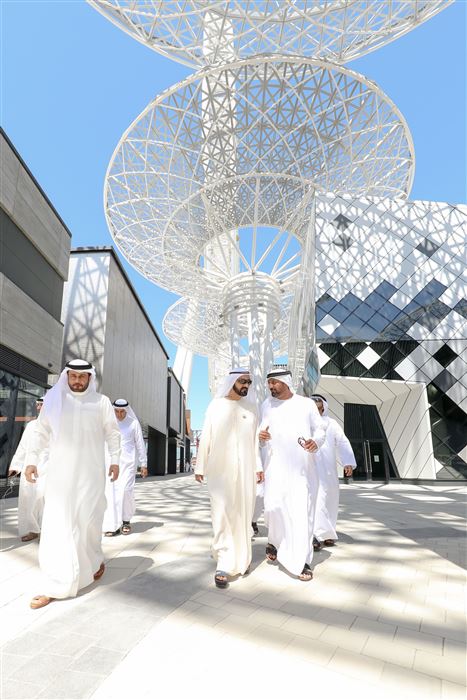 His Highness also said that ongoing projects will help create thousands of jobs and offer opportunities for the youth to contribute towards building the future of the nation. "Encouraging innovators and offering them opportunities are among our top priorities," His Highness said.
Sheikh Mohammed was accompanied during his visit by President of Dubai Civil Aviation Authority and CEO and Chairman of Emirates Group His Highness Sheikh Ahmed bin Saeed Al Maktoum; Director General of His Highness The Ruler's Court HE Mohammed Ibrahim Al Shaibani; Chairman of Emaar Properties HE Mohammed Ali Al Abbar; and Director General of the Department of Protocol and Hospitality in Dubai HE Khalifa Saeed Suleiman.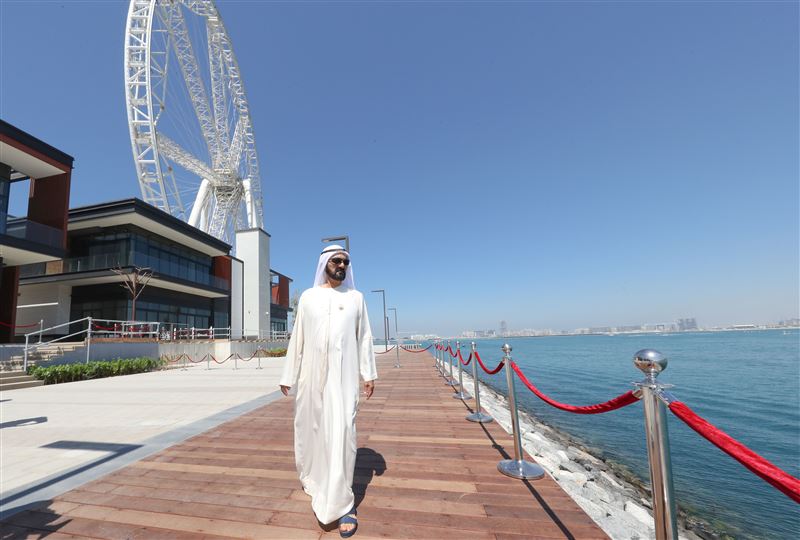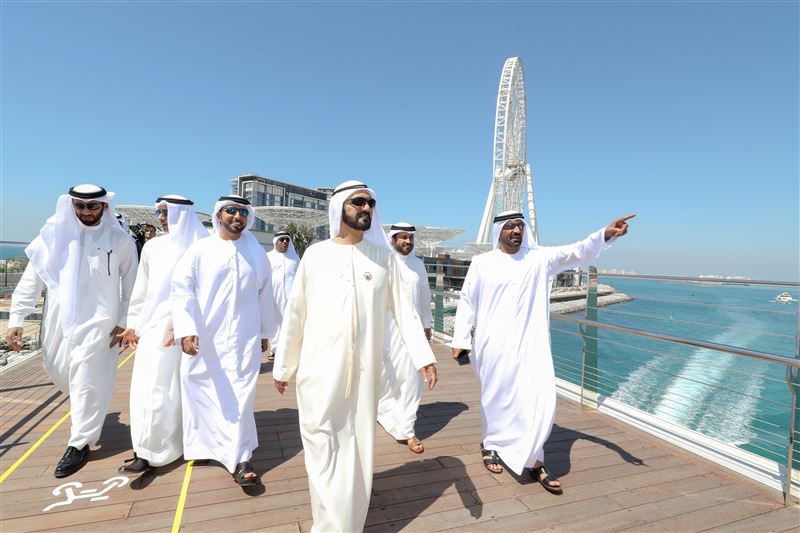 .@MeraasDubai: One of the legs of "Ain Dubai", the world's largest and tallest observation wheel will become world's highest rope climbing platforms with an altitude exceeding 150 metres. This novelty experience will be supervised by experts to ensure the safety of the guests. pic.twitter.com/AjSviRPj9z

— Dubai Media Office (@DXBMediaOffice) March 5, 2018
Images: Dubai Media Office