The Dubai Eye (Ain Dubai) is fast taking shape, with construction passing the halfway mark. Once completed, this gigantic attraction on Bluewaters Island will be the largest Ferris wheel in the world. The Dubai Media Office shared images of the structure on social media recently.
The High Roller in Las Vegas, which opened in 2014, is currently the biggest worldwide, with a height of 167 meters. Soon, however, the Ain Dubai will hold the record, with a whopping 210-meter height! Five out of the structure's eight sections have now been completed.
Related Post: Places to Visit in Dubai, UAE
Ain Dubai will be the Biggest in the World
Construction of the Dubai Eye was supposed to have started in June 2013 and finished by 2015. But the start date was postponed to May 2015, which means that the Ferris wheel would be completed soon by Meraas, one of the country's leading developers.
Building the Dubai Eye is no easy feat, with no less than two of the world's biggest cranes doing the heavy lifting. Each crane has a 180-meter long boom, which can lift materials weighing as much as 3,000 tonnes. That's almost equal to 11 Airbus A380 planes!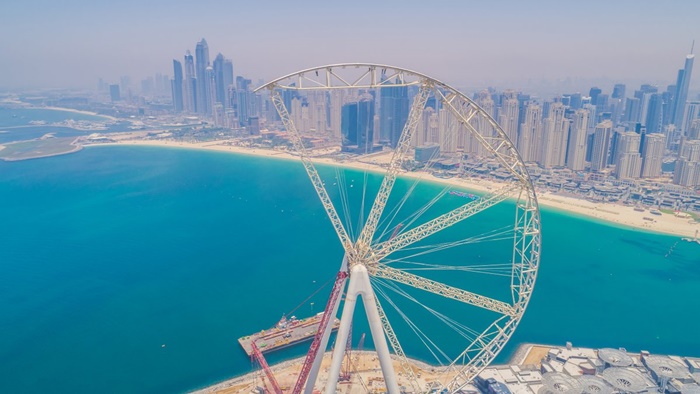 Amazing Facts about the Dubai Eye
Aside from becoming the biggest Ferris wheel in the world, the Dubai Eye will:
Have a full rotation of 48 minutes
Feature 48 capsules that can carry up to 1,400 visitors at a time
Be called "Ain Dubai," from the Arabic letter "Ayn," which also means "eye"
Be the centerpiece of Bluewaters, a man-made island that will also include residences, restaurants, shops, and entertainment zones
A Truly Spectacular Attraction
"Once completed, Ain Dubai will emerge as an engineering masterpiece, the first of its kind in the industry, and a truly spectacular, must-visit attraction," stated Omar Delawar, Meraas' Chief Projects Officer. "[It will be] adding a unique experience and vantage point to the list of things to do in Dubai."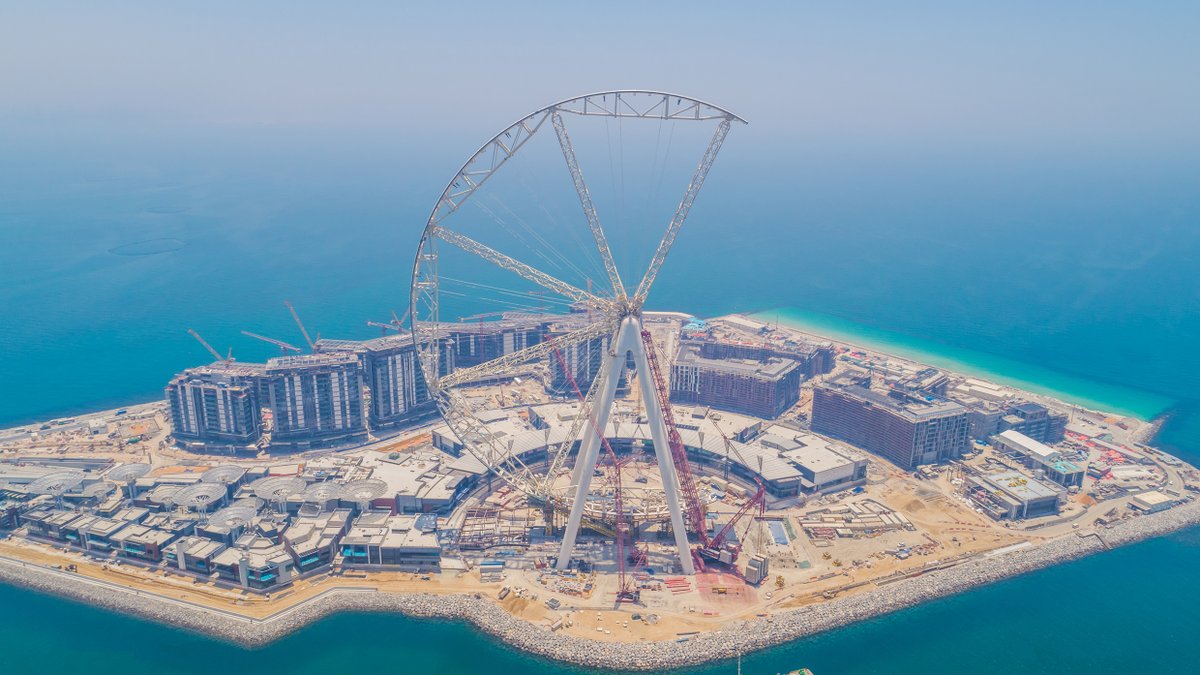 As the Dubai Eye nears its completion, we can look forward to riding the world's biggest Ferris wheel, right here in the UAE. That would be an exciting and spectacular experience, indeed!
Image Credits: @DXBMediaOffice on Twitter