Dubai has a still a lot more to offer to its residents and to tourists. Just recently, His Highness Sheikh Mohammed bin Rashid Al Maktoum (Vice President and Prime Minister of the UAE and Ruler of Dubai) announced another major project, the Dubai Harbour. Featuring Middle East and North Africa (MENA) region's largest marina, this will be another world-class waterfront destination.
Dubai Harbour will feature its 1400-berth marina enough to accommodate a cruise ship port and terminal, a shopping mall covering 3.5 million sq. feet, an events arena, luxurious high/low-rise residential buildings, hotels, offices, retail stores, public services, restaurants and cafes and the highlights – 'Dubai Lighthouse'.
Dubai Harbour Project and Dubai Light House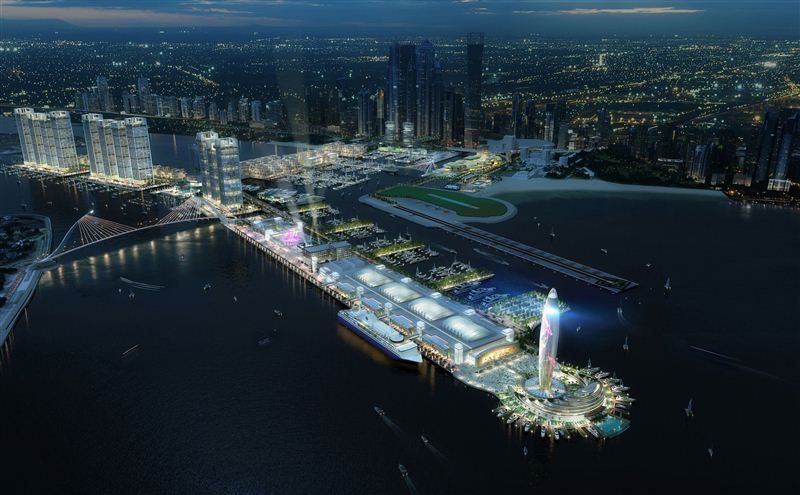 A 20 million square feet luxurious waterfront destination to be developed by dubai's leading holding company – Meeras.
Location:
The Dubai Harbour will be located on King Salman bin Abdulaziz Al Saud Street, in the area between Jumeirah Beach Residence and Palm Jumeirah, also known as Mina Al Seyahi.
The goal is to create a single community connecting Skydive Dubai, DIMC (Dubai International Marine Club) and Logo Island. This project is expected to be completed in four years.
The following are the highlights of this project:
Biggest marina in MENA
 Featuring 1400 berth marina which will be the biggest in MENA region. Anticipating the expansion by 50% of Dubai's yacht capacity currently 300 berths.
Boost Maritime Tourism
Turning Dubai's global profile to "Cruise Ship Hub". Yes, that's correct! Dubai Harbour will be equipped with world class features to accommodate global cruise liners in a 6000-capacity state-of-the-art terminal. This 150,000 sq. feet terminal will be located between Jumeirah and 'Ain Dubai'. This will boost Dubai's maritime travelers for 100%.
Exceptional destination and a Unique Architectural landmark
It'll be a lighthouse this time! – Dubai Lighthouse is to be expected as well in Dubai Harbour. This will be a luxury hotel with a 135 meter's high observation deck that offers 360 degree views. 'Dubai Lighthouse' will have a solid, smooth and unrestrained appearance that can be used as a gigantic screen for high resolution projections and light shows. Surely a residential destination at its finest.
'Dubai Lighthouse'
Let's not forget entertainment since 'Dubai Harbour' will have its own venue for an all year round special maritime events and exhibitions hosted by Dubai International Marine Club.
Integrated transport infrastructure
Meeras wanted to connect 'Dubai Harbour' to its surrounding areas like a bridge that connects them directly from Sheikh Zayed Road, a pedestrian bridge with a jogging and cycling track will also connect 'Dubai Harbour' to Palm Jumeirah or the monorail system that will link to the metro from both Palm Jumeirah and Bluewaters Island.
Meraas and the Dubai Civil Aviation Authority and Skydive Dubai are conducting feasibility studies for the possibility of accommodating private jets using the landing site at Skydive. And the three helipads too. This project will highlight the water stations under the shopping mall and selected hotels for direct access to the buildings for a smooth water transportation in the area.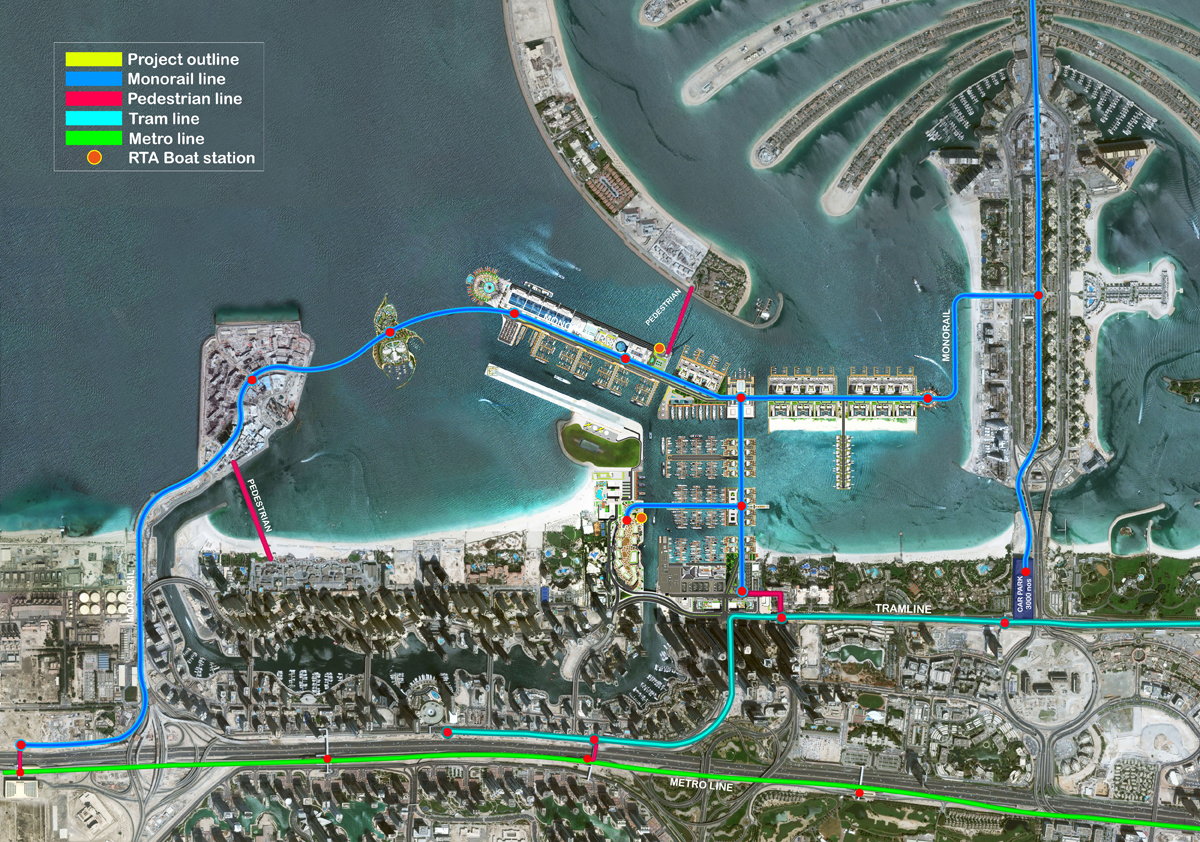 HH Sheikh Mohammed said: "We are happy that this new project, which represents a unique and innovative new addition to the region's tourism landscape, opens up a range of new opportunities to investors. 'Dubai Harbour' creates a venue for new investments that support our vision for this important sector and promises to further accelerate the expansion of the tourism industry in the UAE, which is already growing rapidly. I am confident that the project will have a highly positive impact on our entire region's tourism sector. We are keen to encourage new projects and promote investments that will contribute to bringing to the region more tourists interested in experiencing this part of the world."
Video of the Dubai Harbour
Check out the video below which showcases the new iconic development by Meraas. This will include a towering Lighthouse.
Image Credits: mediaoffice.ae