If you've been regularly taking the Dubai bus on your way to work, you might wonder why there are some buses that have been changed to a colour blue palette. This is the new scheme for the Dubai Metro Feeder Buses that was unveiled by RTA (Roads & Transport Authority).
You might also like to Read: How to Check Your NOL Card Balance Online
RTA buses have been replaced from the old red paint to blue and aims for more consistency in public transportation as it replicates the colour scheme of the Dubai Metro train.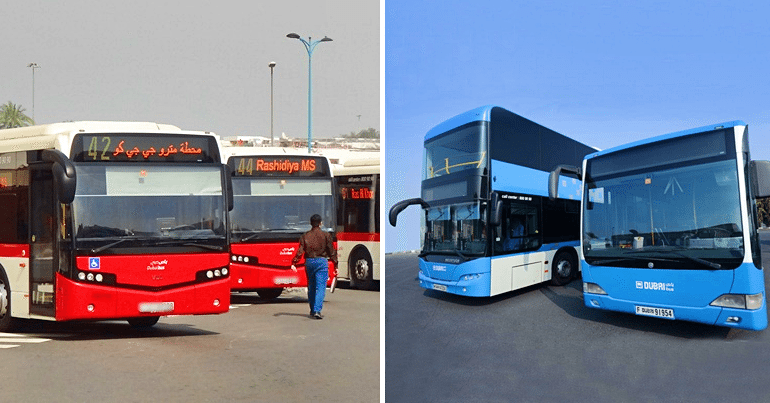 Old vs New
from red to blue
Dubai RTA Buses Now Look Like the Dubai Metro
So far 70 buses have been repainted. But by the end of the first quarter of 2017, all the 186 buses will have the new colour scheme.
"All metro feeder buses will have a new colour scheme replicating the shape of the metro carriages. The step is aimed to make customers happier through adding colour & visual markings that help commuters readily identify metro feeder buses. This design has been widely applauded by public transport users, tourists and visitors descending on Dubai from all countries," said Director of Maintenance & Services, Public Transport Agency, RTA, Abdullah Rashid Al Mazami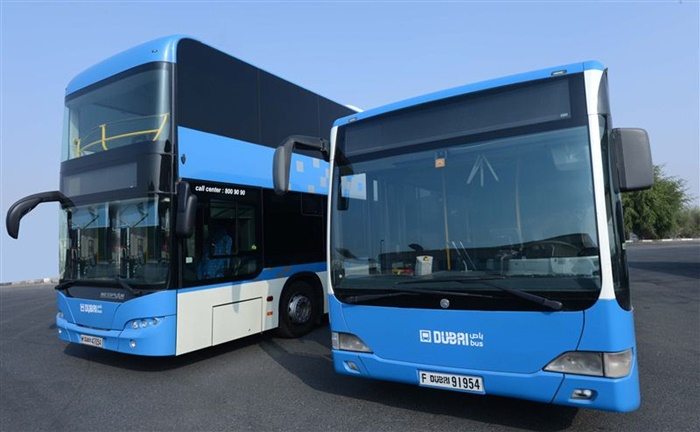 Dubai feeder buses
Photo credit: mediaoffice.ae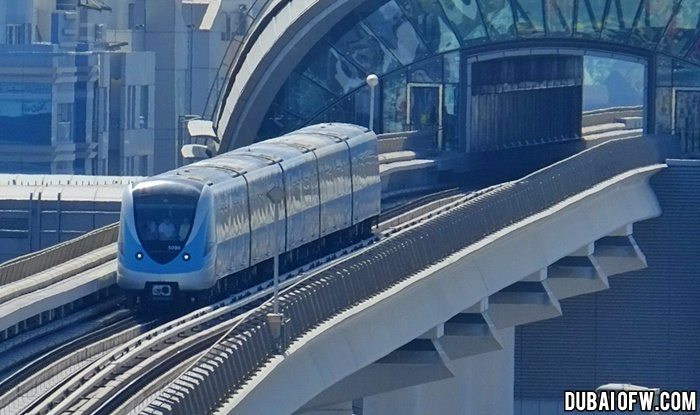 the color and design of the Dubai buses replicates that of the Dubai Metro train
Having a more unified design will definitely help in communication especially to tourists as well as residents. This makes it easier for us to identify the mode of public transport of Dubai based on the color and design scheme, whether it be the train, bus, tram or water transport.