This might not come as a surprise to most people anymore, but let's still make the distinction only because the recognition is the first of its kind: Dubai's tallest landmark, the Burj Khalifa, has recently been ranked as an 'Insta-wonder' of the world, according to a ranking by Icelandair.
The airline utilized Instagram data, travel reports, tourist statistics, customer reviews, and hotel information to determine the world's top spots for travel destinations that are 'Instagram-friendly'.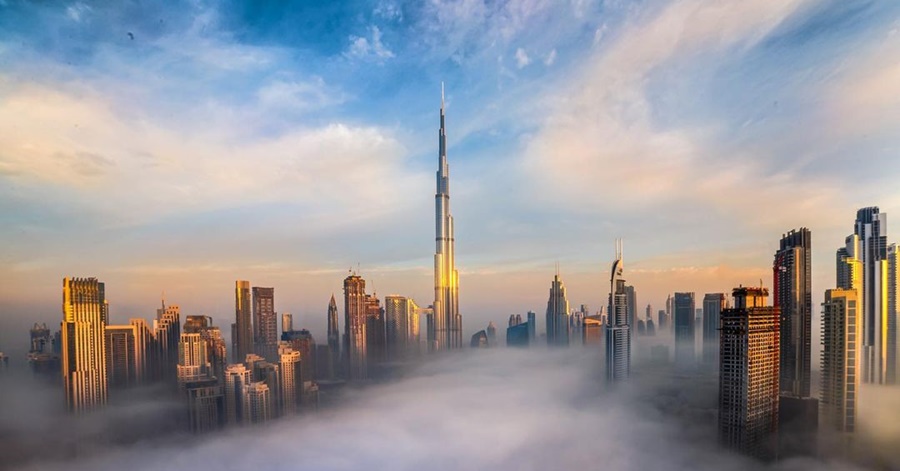 Burj Khalifa: One of the 'Insta-Wonders' of the World – Survey
According to the data presented by the report, the hashtag' #BurjKhalifa ' has been used over five million times on the photo-driven social media platform alone, of which many photos of the towering 828-meter structure had gone viral, TimeOut Dubai reported.
Here are some of the most breathtaking posts with the #BurjKhalifa:
https://www.instagram.com/p/CLUAeUQpmAi/?utm_source=ig_web_copy_link
Apart from the towering structure, here are the other locations that have been deemed among the Insta-wonders' of the world:
Brooklyn Bridge, New York City
Colosseum, Rome
Eiffel Tower, Paris
Empire State Building, New York City
Grand Canyon, Arizona
Tower Bridge, London
Were you surprised by the inclusion of the Burj Khalifa in the list? What are the other locations that you would have wanted to be called an "Insta-Wonder" of the World? Let us know what you think by leaving a comment in the section below!
READ NEXT:  5G Video Calls Can Now be Made from Burj Khalifa in Dubai