A renowned Arab astronomer has projected that the beginning of Ramadan will fall on April 13.
Since the beginning of this year, Ramadan was projected to come in less than 100 days. However, there is yet to be any announcement or plans regarding this major event in the Arab world since authorities are still tackling the issues related to the coronavirus pandemic.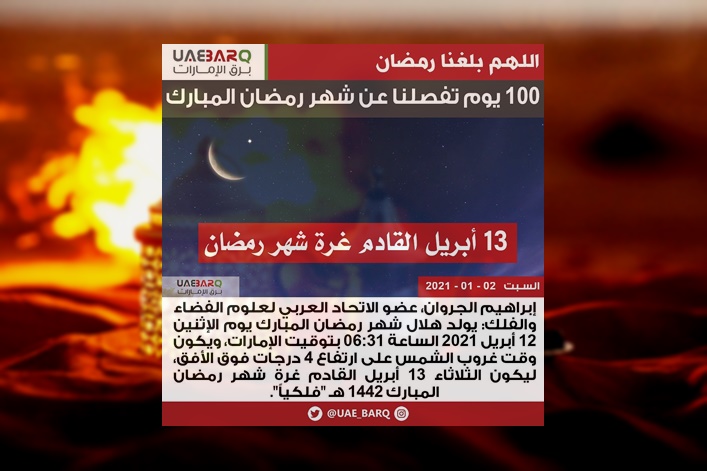 Beginning of Ramadan in UAE on April 13, Says Experts
According to Ibrahim Al Jarwan, a member of the Arab Union for Astronomy and Space Sciences, said that the Ramadan crescent is expected to form on April 12, 2021, at 6:31 p.m. UAE time, the Khaleej Times reported.
However, these dates are still subject to moon sighting.
Last year, Ramadan began on April 24 as announced by the UAE's moon-sighting committee.
This holy month of fasting in Islam is observed by Muslims around the world, and lasts for 29 or 30 days, and is dependent on the Hijri or Islamic calendar.
To find out the projected holidays in the UAE as per authorities, and those which are subject to moon sightings, click here.
READ NEXT: No Gatherings, Merry-Making for Upcoming Holidays in UAE – Authorities