Dubai Garden Glow is open once again! And just like last year's season, it offers a spectacular and colourful nightly experience to everyone in Dubai and across the UAE.
ALSO READ: 10 Facts About Dubai
This year's theme "Back to Nature" presents more than 100 structures made from recycled materials and illuminated by energy-saving light bulbs. Featuring animal and floral designs in mostly green hues, Dubai Garden Glow highlights the importance of Mother Nature, indeed!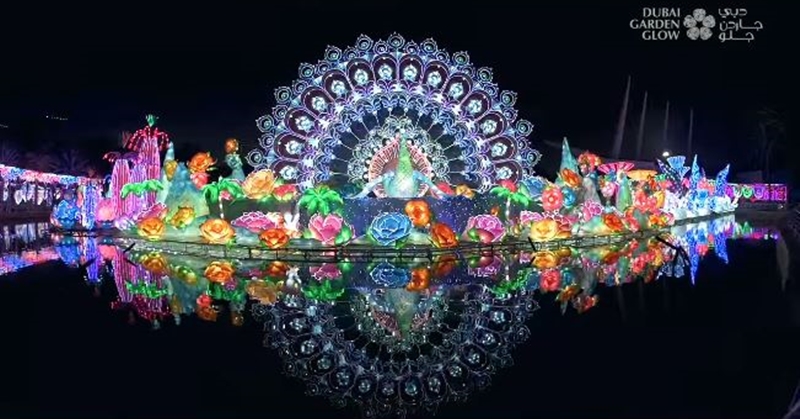 Spectacular Sights in Latest Season of Dubai Garden Glow
Aside from Glow Park, guests will also enjoy exploring Dinosaur Park, Ice Park, and the newest addition, Magic Park, a press release from the Dubai Media Office reported.
Dinosaur Park showcases 100 animatronic dinosaurs, whereas Ice Park displays numerous animal sculptures made from 5,000 tonnes of ice. Meanwhile, Magic Park features 27 different sets of optical illusions. Guests will definitely enjoy all of these artworks during the day, but they should definitely stay until the evening to experience the park's 'magical glow'!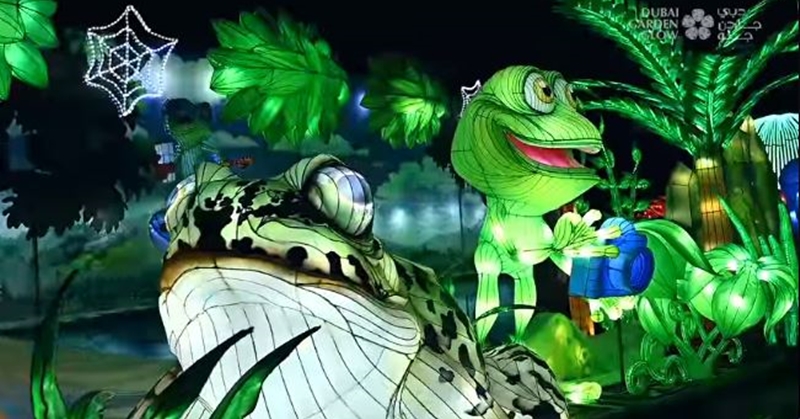 "The lighting is beautiful and the colours are beautiful," stated Dawood Abdul Rahman Al Hajeri, Director General of Dubai Municipality during a guided tour by Abdul Rahman Falaknaz, the owner of the project.
"There are several new things to see this year and I encourage everyone to bring their families to experience this growing attraction," he shared. "I myself have brought my own family and they love it."
Al Hajeri noted that a lot of recycled material had been used, so not only is Dubai Garden Glow famous as a key attraction; it also carries the important message of sustainability.
"All new attractions and new features do well in Dubai and I think the Magic Park will be no different," he added. "As a whole, this is one of the most beautiful attractions we have."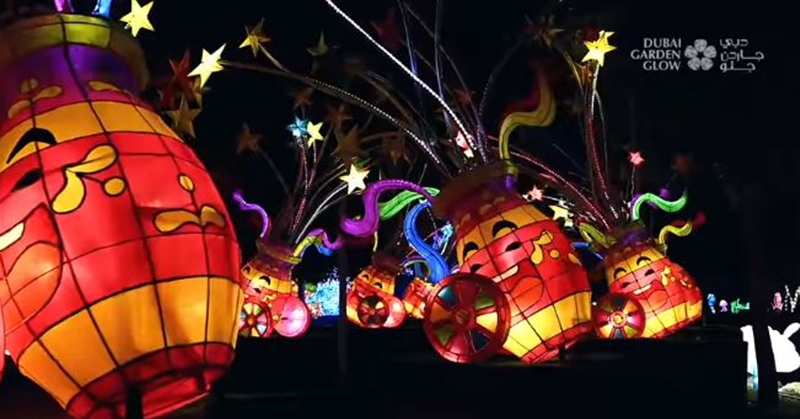 Operating Hours & Prices
Dubai Garden Glow is open from 4 pm to 11 pm every Saturday to Thursday, and from 4 pm to 12 midnight on Fridays and public holidays. Entrance costs AED 65 per person, thought it is free-of-charge for people of determination and children below three years old.
Contact Information – Dubai Garden Glow
Address: Zabeel Park Gate 6 & 7, Dubai, UAE
Telephone: +971 55 918 8126
Facebook Page: https://www.facebook.com/DubaiGardenGlow/
Google Map:
Check out this awesome video featuring the colourful sights at Dubai Garden Glow, as shared on their official Facebook page:
ALSO READ: Burj Royale Residence Offers Views of Burj Khalifa & Dubai Fountain
Whether you're a long-time resident or a newcomer, a trip to Dubai Garden Glow is definitely worth your while! And speaking of gardens, you shouldn't miss going to Dubai Miracle Garden, either — as this is another amazing attraction in this beautiful emirate!