The Dubai Butterfly Garden just opened in April of this year. It is a haven for 15,000 butterflies around the world from 26 different species and has now increased to 40 as reported in April. With different species come varying sizes, from big and cute ones, the butterflies congregated in one place is a miracle itself.
Related Tourist Attractions:
Amazing Butterflies at Dubai Butterfly Garden – Review – Photos – Location
Often we forget that the best that the world has to offer is just around us all along. That is what the Dubai Butterfly Garden is all about. A combination of educational and wondrous offerings, a trip to the butterfly garden becomes a must for the family.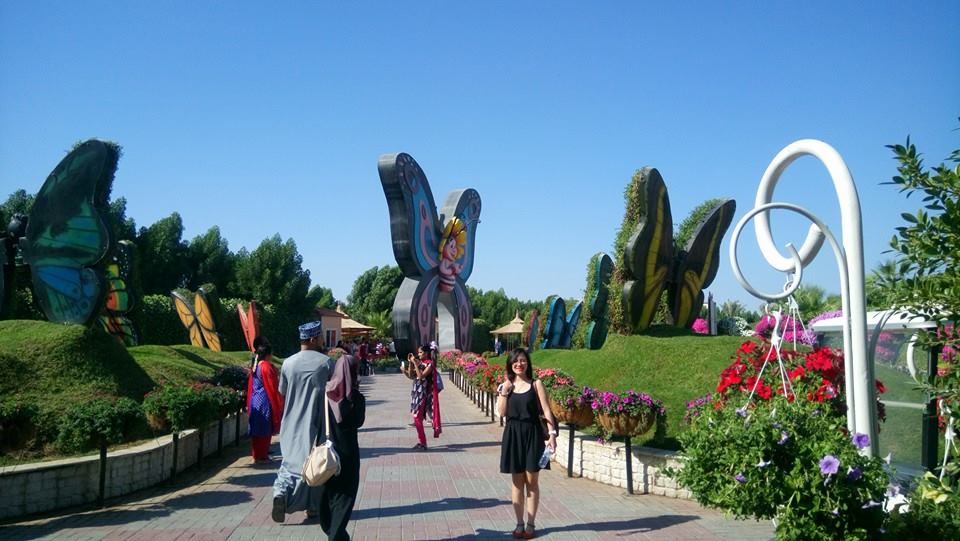 Photo by OFW Cita Añonuevo Elefante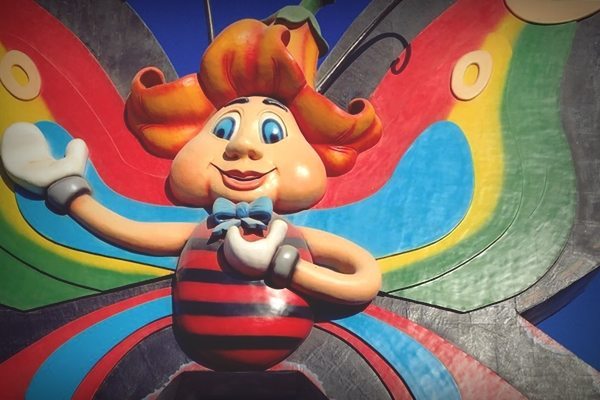 Encased in 3 big domes, the indoor butterfly refuge is climate-controlled so that the butterflies can survive but also so it can be available to visitors throughout the year. As a treat, visitors can interact with the butterflies.
There are friendly staff who can teach you to properly handle these beautiful winged creatures. Kids will enjoy this experience with nature because butterflies gladly perch anywhere, including a kid's finger! In addition, you don't need to worry about food as there are cafeterias and cafes in the vicinity. Indeed, this place is a place where locals and tourists can converge in peaceful awe of the surroundings.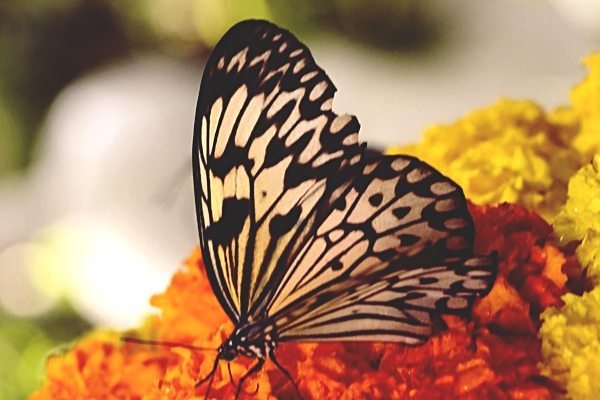 Butterfly Museum and Butterfly Flower Park
Once you are done with the garden, you can also visit the Butterfly Museum and Butterfly Flower Park. The park is outside of the domes and is a real life canvass of beauty with 50 million flowers cascaded over sculptures. The entire garden covers 1,800 square meters and can accommodate 300 visitors. This means it is an entire expanse of nature in its different personalities. Coincidentally, this attraction is beside Miracle Garden, most appropriate as we consider vibrant phenomena in the sandy desserts of Dubai.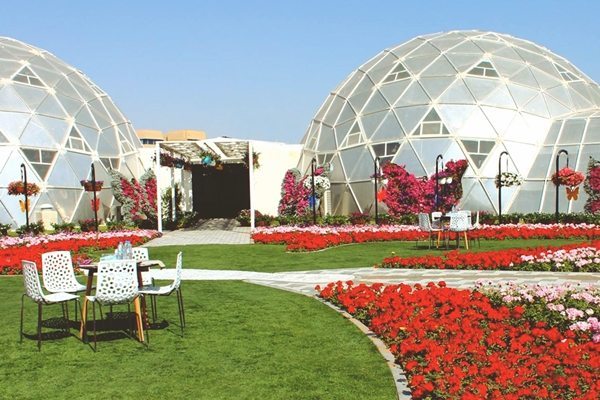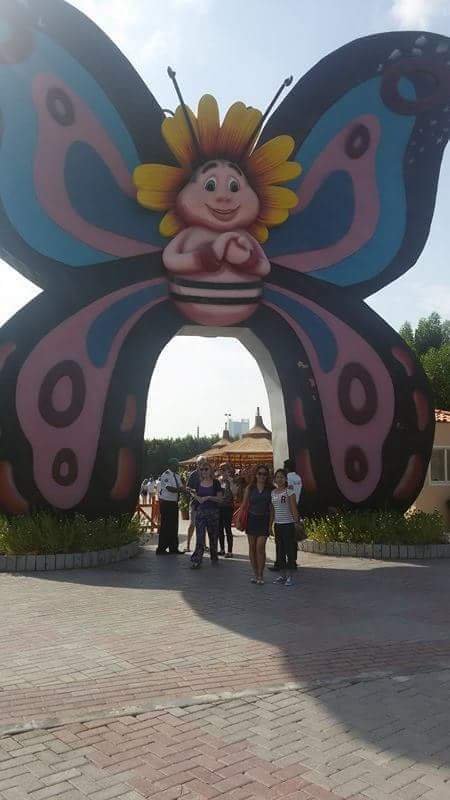 Photo by Nicole Ann Vergara Cuyos
 A complete contrast to the sand surrounded country, the Dubai Butterfly Garden is a colorful sanctuary for people and its residents, the butterflies and flowers. It is a perfect get away from the busyness of daily life. Who knows there would be such a different kind of oasis in the middle of the dessert!
Photos of Dubai Butterfly Garden
Here are some photos taken by recent visitors of the park from the hashtag #dubaibutterflygarden on Instagram


How to Get There the Cheapest and Best Way?
Question now is how to get to Dubai to Dubai Butterfly Garden? Here are instructions:
Bus Route: 105
Take the Metro and Stop at Mall of Emirates metro station – red line
Ride Bus number 105 which will cost 5 Dirhams per trip – it will take about 20-30 minutes ride
The bus will take you to Dubai Miracle Garden, you can simply walk to Dubai Butterfly Garden from there as it is within walking distance
Bus Schedule:
Trips starts from Mall of Emirates at 2pm
Last trip from Dubai Miracle Garden is at 8pm
20-minutes bus interval
Hours and Rates:
Butterfly Garden Opening Hours: 9:00 AM to 6:00 PM daily
Entrance Fee: AED 50 per person (Entry is free for the disabled and kids under 3 years old)
Contact Information: For more details, you can contact/visit…
Location:
Al Barsha South 3 / Dubailand Area – near Arabian Ranches /  Opposite Dubai Autodrome
Right Next to the Existing Dubai Miracle Garden
Dubai – United Arab Emirates.
Address / Location Map of Dubai Butterfly Garden