Once again, the Dubai Miracle Garden is presenting new and beautiful attractions in the coming months. Known as the "largest natural flower garden" in the world, this is one enchanting place that you definitely shouldn't miss this coming winter season!
The Dubai Miracle Garden currently holds the record for having the "world's largest flower installation," an enormous plane made entirely of flowers! This time around, it will feature a giant teddy bear, 3D animal shapes, and different sunflowers varieties.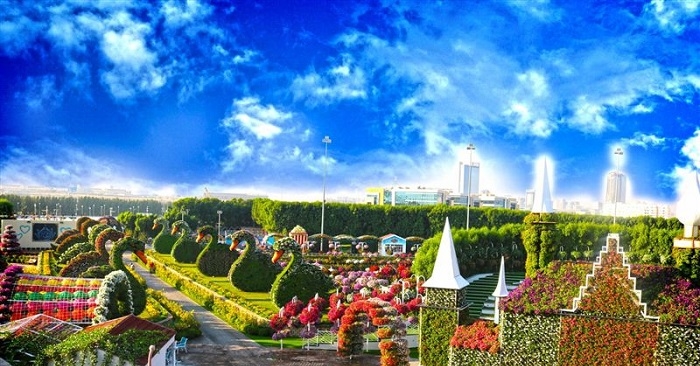 Exciting New Attractions at Dubai Miracle Garden
What can we expect to see at the Dubai Miracle Garden this season? Here is a quick preview:
Cartoon Characters. Get ready to see your favorite animals and cartoon characters in 3D form, made of beautiful flowers! These include butterflies, giant ants, kangaroos, parrots, and swans.
Floral Varieties. We can expect to see more colourful blooms this year, as the number of flowers has increased by over 20 percent. All in all, there are 120 floral varieties and almost 50 million plants!
Sunflower Lovers Theme. Situated along different areas across the garden is a wide selection of gorgeous sunflower varieties.
Floral Teddy Bear. Standing at a height of 12 metres, you will surely fall in love with this colorful teddy bear!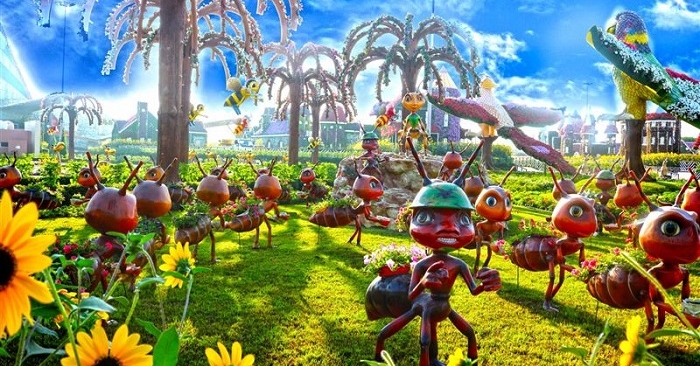 Aside from these new attractions, the garden also includes:
A new amphitheatre, featuring live shows
3D mapping videos, to be watched on a "flower screen"
"Carribean Hammock" experience, above floating beds between flowers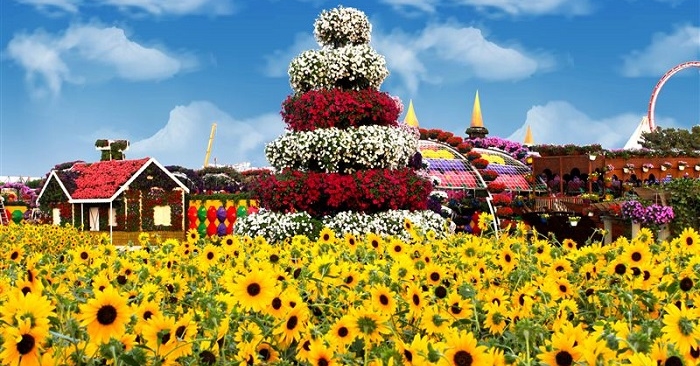 "Out of the Box" Installations
"In every season, Dubai Miracle Garden challenges itself to carve a special place in the hearts of visitors with breath-taking visuals and an experience that they are sure to share with friends and family," stated the founder and creator of the garden, Abdel Naser Rahhal.
"We have reached a stage where people anticipate out-of-the-box installations every year," he explained. "Our preparations are aligned with the expectations, and this season is no exception. Continuing this innovative trend, we will shortly be unveiling a significant new attraction in association with one of the most renowned international brands during the upcoming season."
Remarkably, the Dubai Miracle Garden has gained the following prestigious awards:
"International Garden Tourism Leader Award 2017" at the North American Garden Tourism Conference
"Grand Award" at the National Association of Landscape Professionals (NALP) Awards of Excellence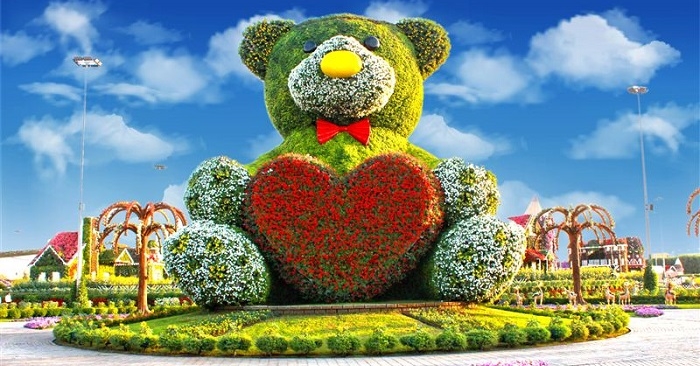 Entrance Cost and Timings
The Dubai Miracle Garden is open from 9am to 9pm every Sunday to Thursday, and from 9am to 11pm on Fridays and Saturdays.
The entrance costs to the garden are as follows:
AED 40 – adults
AED 30 – children below 12 years old
FREE – children below 2 years old and people with disabilities
With these exciting new attractions, it's time to start making plans and visit the Dubai Miracle Garden! Interestingly, this place is not the only record-holder in the country. Check out these Guinness World Records made in the UAE this year, and you'll be amazed!