Mattel is best known for creating Barbie, which has delighted millions of girls around the world for decades. Recently, the American toy manufacturing company has launched a new doll that is already becoming viral on social media: Hijab Barbie.
Imagine strolling around the malls in Dubai, trying to think of a nice gift for your daughter or niece. As you walk along the toy section, something unique catches your eye: a doll dressed in fencing gear, her hair covered with a hijab… a different kind of Barbie, indeed!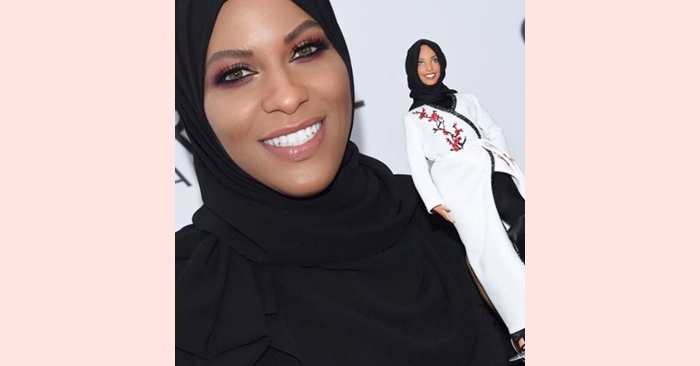 "Hijab Barbie" Takes the Internet By Storm
In case you were wondering, the latest Barbie is modelled after Ibtihaj Muhammad, an American fencer. She is known as the first American athlete to compete at the Olympics while wearing a hijab. In fact, she even won a bronze model during the Rio Olympic games!
Aside from being a prize-winning fencer, Ibtihaj manages her own fashion line, Louella. She is ecstatic about having a Barbie doll modelled after her, and proudly shared the amazing news on her Twitter page:
Thank you @Mattel for announcing me as the newest member of the @Barbie #Shero family! I'm proud to know that little girls everywhere can now play with a Barbie who chooses to wear hijab! This is a childhood dream come true ?? #shero pic.twitter.com/py7nbtb2KD

— Ibtihaj Muhammad (@IbtihajMuhammad) November 13, 2017
"Through playing with Barbie, I was able to imagine and dream about who I could become," Ibtihaj stated in a press release. ""I love that my relationship with Barbie has come full circle, and now I have my own doll wearing a hijab that the next generation of girls can use to play out their own dreams."
Hijab-Covered Barbie is the latest "Shero"
The hijab-covered doll was launched on November 13th at Glamour's Woman of the Year Summit. Notably, it is the latest Barbie "Shero" (she + hero). As the name suggests, this is a line of Barbie dolls modelled after inspirational women, such as Ashley Graham and Ava DuVernay.
We are so excited to honor @IbtihajMuhammad with a one-of-a-kind #Barbie doll! Ibtihaj continues to inspire women and girls everywhere to break boundaries. #Shero #YouCanBeAnything #GlamourWOTY pic.twitter.com/oV0e6ClgL6

— Barbie (@Barbie) November 13, 2017
"Barbie is celebrating Ibtihaj not only for her accolades as an Olympian, but for embracing what makes her stand out," according to Barbie's Vice President of Global Marketing, Sejal Shal Miller. "Ibtihaj is an inspiration to countless girls who never saw themselves represented, and by honoring her story, we hope this doll reminds them that they can be and do anything."
Remarkably, Barbie's newest doll is the first one to ever wear a hijab in the 58-year history of the company. The doll will hit the store shelves in 2018.
Meanwhile, here's what fans have to say about the latest doll on social media:
History's been made. #HijabBarbie #Mattelhttps://t.co/7j1Ts4eSU9 pic.twitter.com/6Tlbqr6AwW

— lipstiqdotcom (@lipstiqdotcom) November 14, 2017
Congrats @IbtihajMuhammad so proud my nieces will see a #Barbie inspired by your greatness. @Mattel ?? #HijabBarbie @glamourmag Women of the Year Awards. What a night. ?? pic.twitter.com/WPG4dykhet

— Tamron Hall (@tamronhall) November 14, 2017
If you want to shop for something unique as a gift, then the Hijab Barbie should definitely be on your list! And speaking of shopping, did you know that there's a new mall coming soon to Dubai? Watch out for the Dubai Hills Mall, which will officially open in 2019.