The Dubai Miracle Garden just hit a world record. It received the world's largest floral installation title from The Guinness Book of World Records for their recreation of the Emirates A380 plane project. It took over 144,000 working hours (180 days) with the help of 200 installation crew building it in the shape of an Emirates A380 aircraft.
The Guinness World Records international committee gave the certificate to Abdel Naser Rahhal, the co-founder and creator of the "Dubai Miracle Garden" during the UAE's 45th National Day.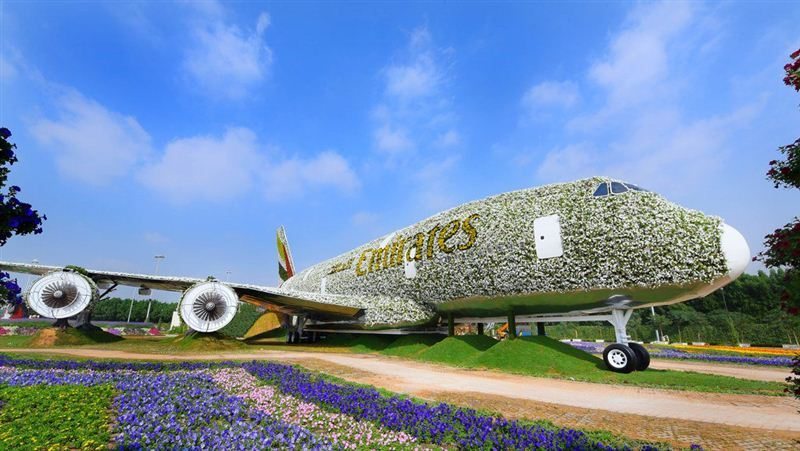 World's Largest Floral Installation in Dubai – Guinness Book of World Records
The 24 meter high Miracle Garden used 300 tons of steels and 50 tons of concrete to build the structure in orderto support about 90 tons of flowers. More than 500,00 flowers covered the Emirates A380 aircraft structure. The shape of the airline logo also used 900 flowers.
Wondered where those flowers came from? They were all grown and harvested in the same Miracle garden nurseries for over 4 months.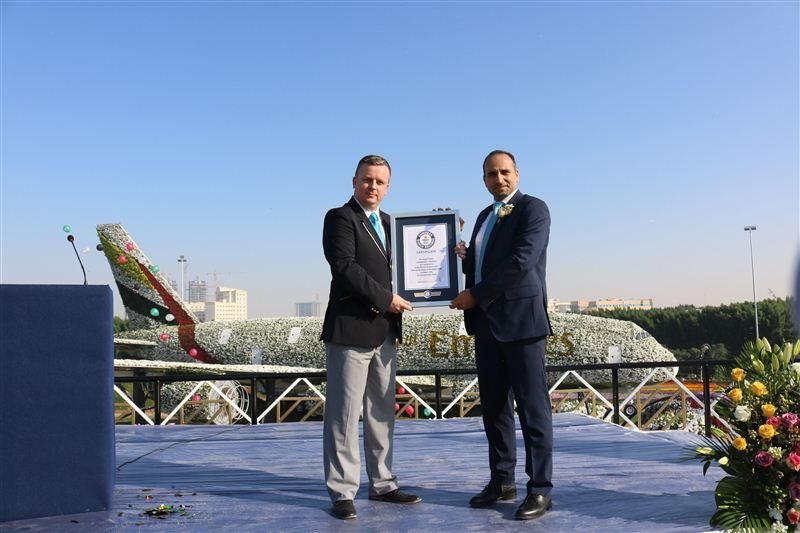 Emirates A380's largest flower installation
This is another exciting feat for Dubai. Have you been to the Dubai Miracle Garden yet? Visit this famous tourist attraction this winter season. Here's a post so you can get there the cheapest way possible – How to Get to Dubai Miracle Garden by Public Transport
Check out the video of this A380 plane made of flowers…
Images supplied by: mediaoffice.ae