Amazing news! High-speed, unlimited and free Wi-Fi is now available for all passengers to enjoy at the Dubai International Airport (DXB) and Al Maktoum International Airport (DWC) after airport operator, Dubai Airports implemented the recent updates on the system across both airports last December 4, 2016. Factored in the system upgrade was customer expectations — basically the sentiments of the passengers. This led to massive efforts spanning four months to update systems and upgrade output.
Among the highlights of the update is a more user-friendly Wi-Fi landing page, where it only takes one click to connect to the Wi-Fi Network. The speeds of the connections can proudly claim to be the new benchmark for all airports around the world.
Free High Speed Wi-Fi at DXB and DWC Airports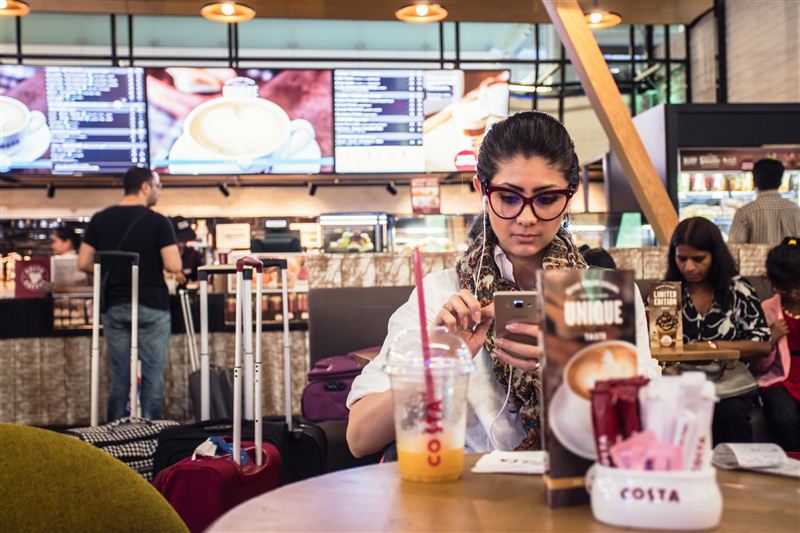 Photo Credit: Supplied by mediaoffice.ae
Since integrity of connection is imperative, Dubai Airports is also investing in about 6,000 additional access points to upgrade the entirety of the wireless network setup of both airports. The internet links are boosted to over 5Gbps, sufficient power to service a small city, to ensure bandwidth capacity. Information dissemination is also improved through new Web-based Apps which are specially developed for the benefit of the passengers.
"As the world's largest international hub we are the heart of many journeys across the world today. When our passengers arrive in Dubai after a long journey they now expect to keep in touch with friends and family all over the world. To enable this, Dubai Airports has invested heavily in developing a state of the art infrastructure to deliver industry leading Wi-Fi capability. It is just one of many initiatives we have undertaken to serve and delight the 83 million passengers that will pass through our airports this year," said Michael Ibbitson, Executive Vice President of Business Technology at Dubai Airports.