As the emirate primes its bid to become the top city in the world, industry stakeholders and authorities are also setting up world-class services that will support the municipality's goals in the near future, as in the case of Dubai Airport, which is among the top industry leaders in the field of aviation here in the country.
ALSO READ: WATCH: Dubai Airports Launches New Brand Identity
This can't come at a better time because the country is running at full steam for its preparation for the Expo 2020 in Dubai, where nations are expected to convene to discuss and exchange best practices across various fields that have direct impact to the global economy and society at large.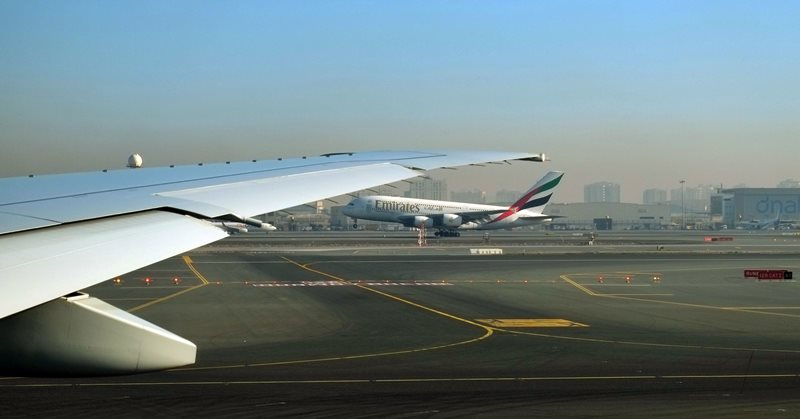 DXB Airport Confirms Reopening of Southern Runway
Following the planned 45-day refurbishment at the world's busiest international airport, the Dubai Airports (DXB) is set to fully operate once again.
On May 30 (Thursday), the first aircraft – an Emirates Boeing777 travelling from Seattle – touched down on the newly refurbished tarmac marking the reopening and allowing DXB to return to full capacity.
During the refurbishment work, more than 18,500 truckloads of concrete, asphalt, materials and personnel were transported to and from the airport. At peak times, this saw more than 90 construction vehicles entering and exiting the airport per hour.
During this period, DXB was able to lay down 800 kilometres of cables and replace over 5,500 runway lights with more environmentally-friendly technology. The airport operator also focused on complete resurfacing and replacements of lighting and infrastructure, as the runway was nearing the end of its design life according to officials.
According to experts, the scheduling was optimized so that DXB's one runway operation only saw a 32% reduction in flights for the period at DXB. Traffic at Dubai's second airport, DWC, shot up by nearly 700% during the period and was commended by customers and airlines for its speed, efficiency and convenience.
With the DXB's return to full operation and service capacity, customers are advised to check to confirm their departing or arriving airport.
Furthermore, while DWC has managed to accommodate the monumental increase in foot traffic of passengers travelling in, out, and through the emirate, there will be no more need for this airport to spread its services thin as DXB's reopening is expected to level the service delivery, thus improving the overall travel experience of passengers visiting the UAE soon.
ALSO READ: No More Passports, Dubai Airports Launches Smart Tunnel with Face Scanner