As the Ramadan period comes to a close end, people in the UAE are about to get right on another series of public holidays which is also known as the Eid Al Fitr (Festivity of the Breaking Fast). The government has already announced the working hours and dates for the holidays, and residents of the Emirate have been planning for their activities for the upcoming holiday period.
ALSO READ: 20 Things to Do During the Eid Al Fitr Holidays
There are actually plenty of things you can do in the city, but what's even better news is that the government will adjust the timings of public places where people can gather with friends or family for a picnic and other activities for the whole duration of the Eid holiday.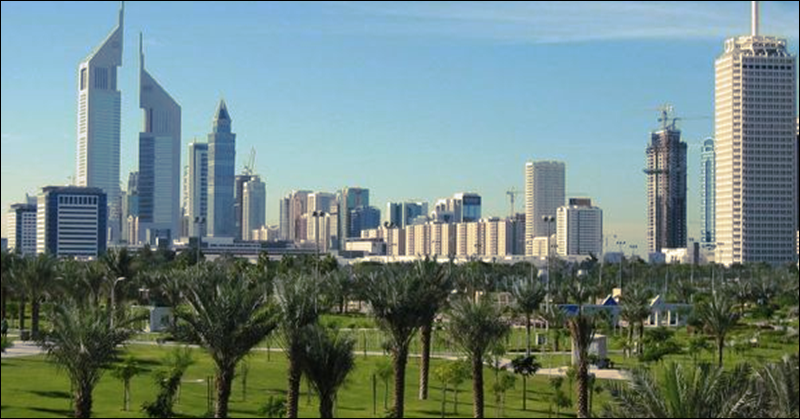 Public Park Timing in Dubai for Eid Al Fitr Released
In line with this, the Dubai Municipality has also announced the visit hours of the public parks, residential neighbourhoods' parks, pond parks during Eid Al Fitr, as shared in a report by the Khaleej Times.
If you are planning to set up a picnic with the family or enjoy a walk during the long Eid holiday with friends, you might want to take note of the timings for Dubai parks of your choice below:
Based on the announcement, Safa Park, Mushrif Park, Creek Park, Zabeel Park and Mamzar Park will be open from 8 am to 11 pm; whereas residential parks and pond parks will be open from 8 am to 12 midnight.
It's important to take note of these things because Dubai as a city has some of the nicest parks you'll ever find in the country, and with the free time you have at your disposal, it wouldn't be such a bad idea to go out in the sun and to spend time with your friends and family doing some physical activities or even just lounging over idle chats.
Traditionally during Eid, families usually begin their day waking up early and saying their morning prayers inside their home or at a nearby mosque. This is followed by a lunchtime feast with friends and family to reflect on the previous month of Ramadan. It's also quite common for family members and friends to exchange gifts amongst each other, and to donate to the less fortunate during this time.
If there's one thing that people look forward to during this time, it's definitely the food. Furthermore, Eid ushers in new festivities in line with the new month of Shawwal in the Islamic calendar, and there are also great bargains to check out at department stores, shopping malls, and marketplaces.