Check out these amazing photos of Dubai buildings covered in a cloud of fog. One of the great things when you stay in one of the high-rising towers along Sheikh Zayed Road is that you get to witness a view of Dubai in different forms. Such is the case when you have a blanket of foggy clouds covering the city's famous skyscrapers.
These photos were taken by Doc Gelo, an award-winning blogger who writes at DocGelo.com. Working as a clinical advisor, he always finds time to take beautiful photographs of his travels and daily adventures on his instagram account here – iamdocgelo. He has also published a photo book with the title: #TravelMemories which is a collection of photo memories of his travels in Nepal, Jordan and Morocco.
Related Post: OFW Interview with Doc Gelo of DocGelo.com
Pictures of Dubai in a Blanket of Fog
These photos were taken at the right place and at the right time. This is an elusive fog phenomenon that seldom happens in Dubai and is surely an exciting way to see the city in a different light. We almost forgot to mention that these photos were taken using his smartphone (Samsung Note 3). Thank you for sharing your photos with us Gelo!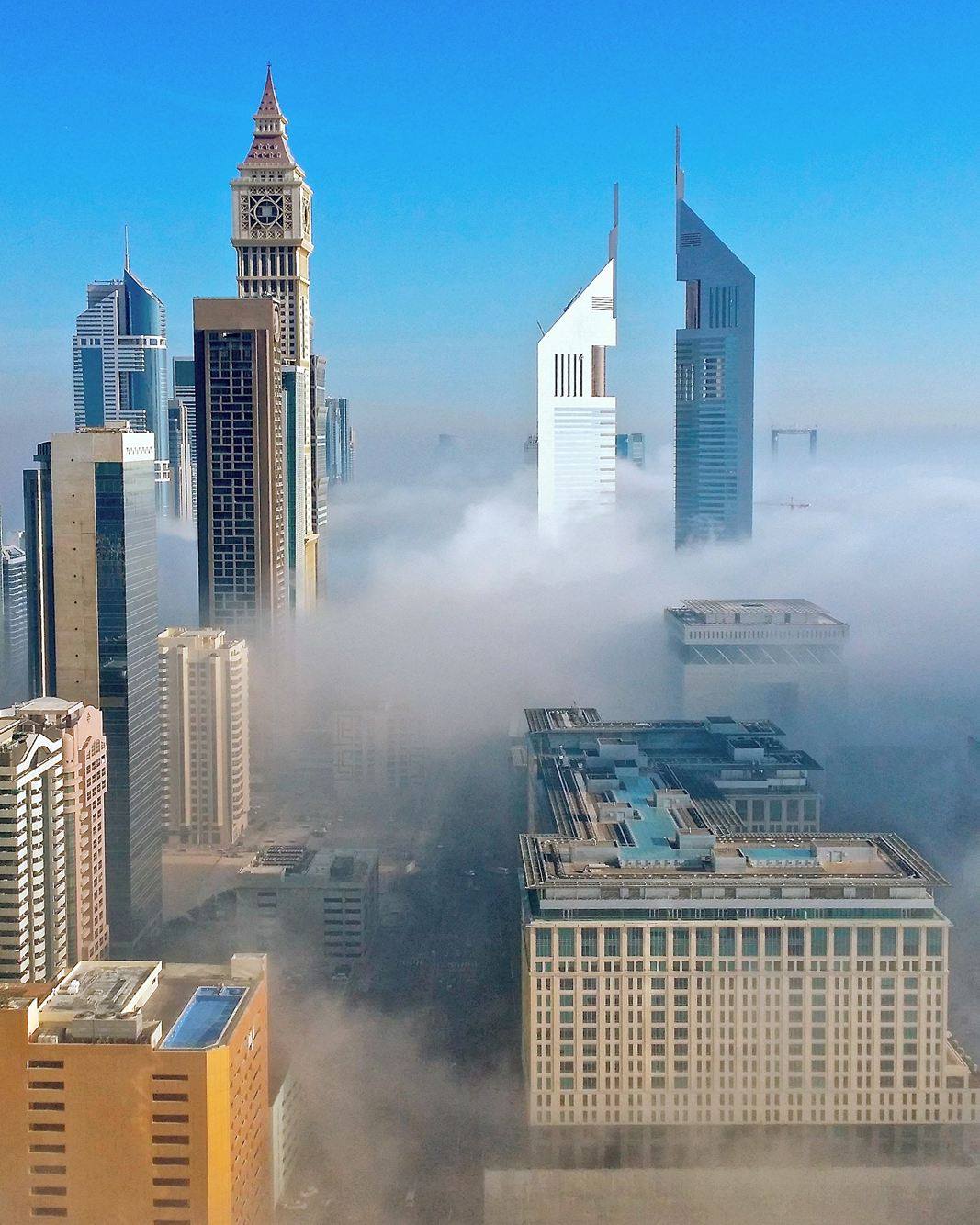 dreamy city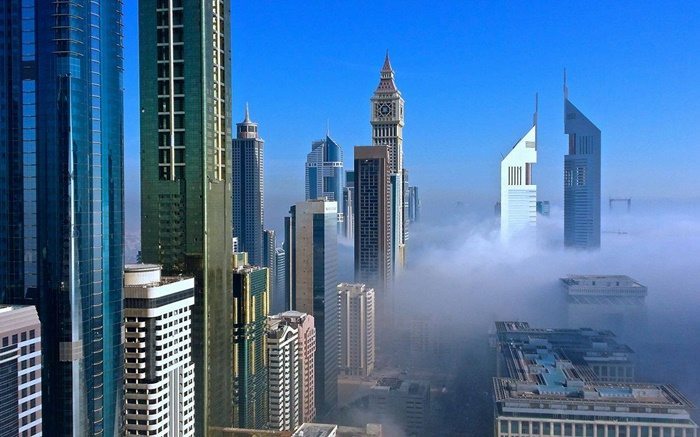 towers along Sheikh Zayed Road  (Financial Center area)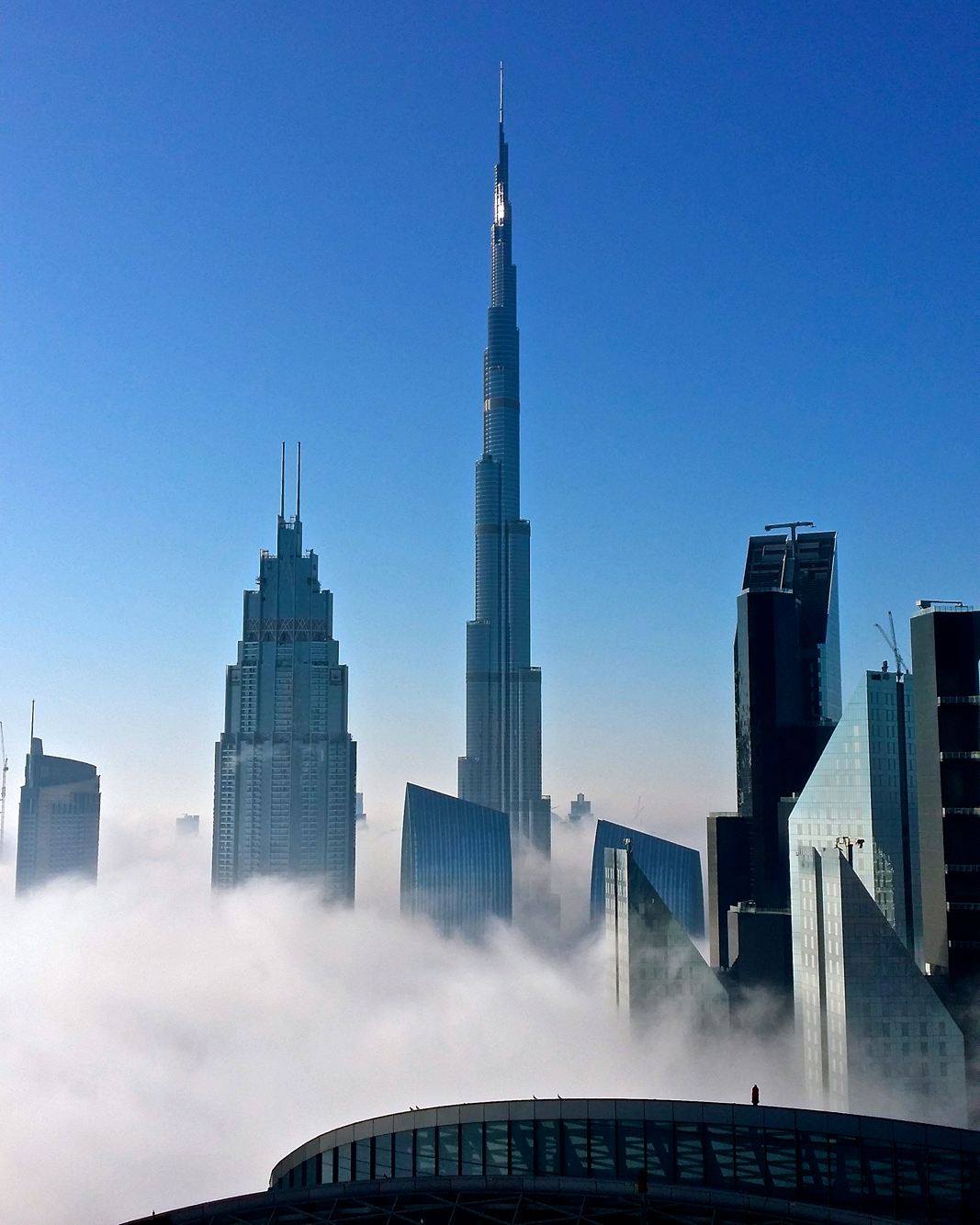 Burj Khalifa and downtown Dubai.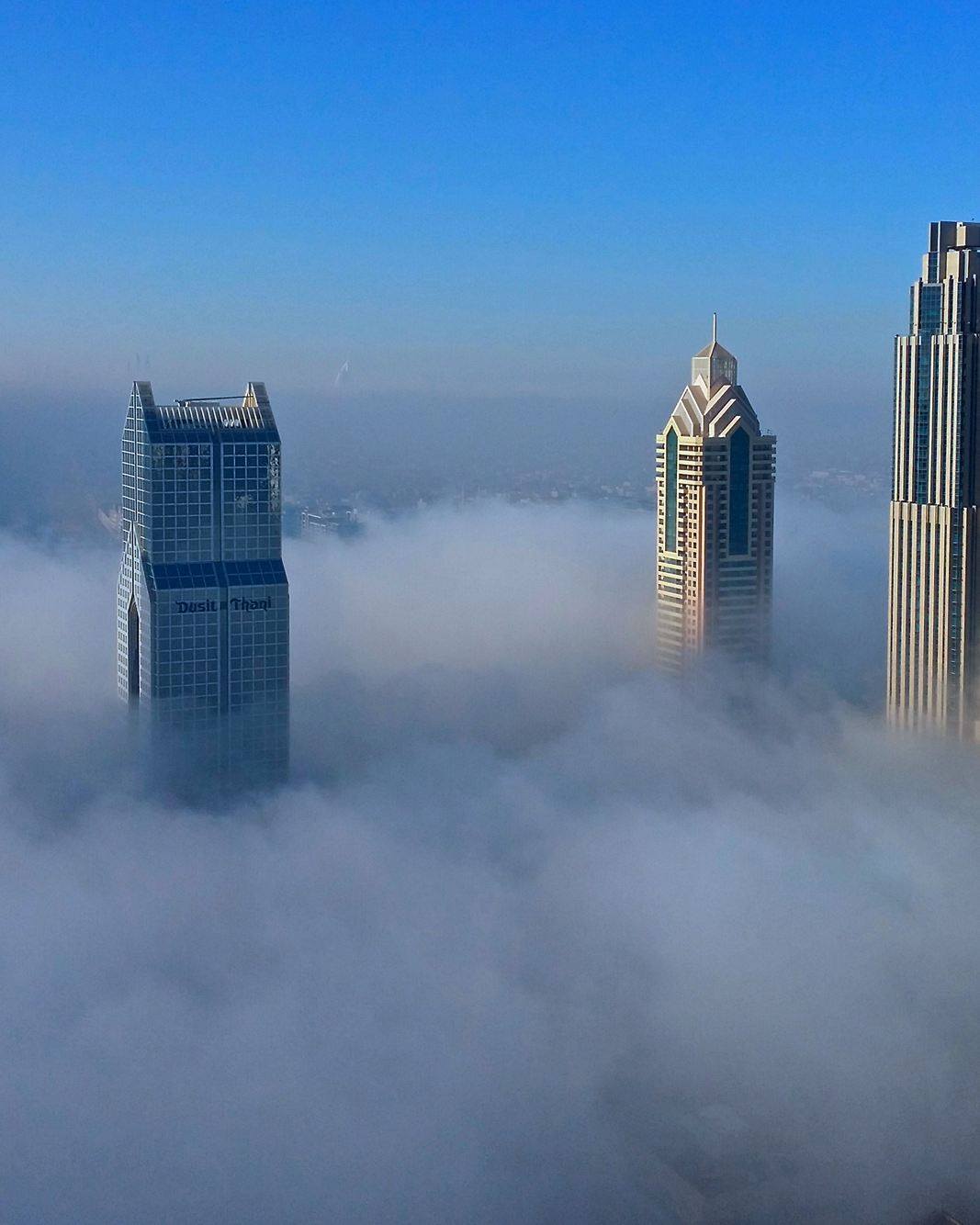 Dusit Thani (left side)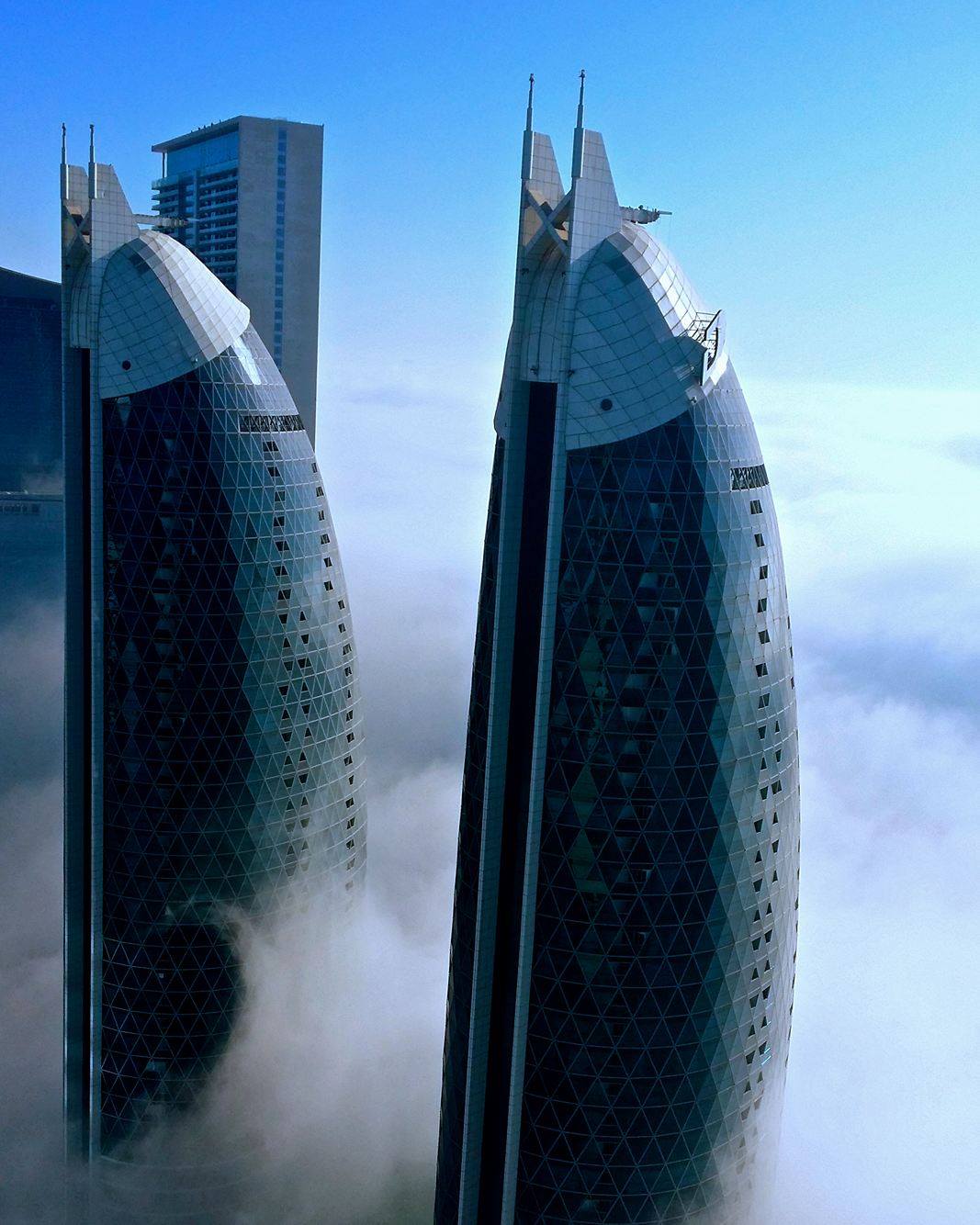 Damac towers – so dramatic.
Gelo is very lucky to have captured these amazing pictures of this futuristic city in a sea of clouds. Here's a quick teaser video that he has taken of the foggy Dubai skyline.