We received a question from one of our readers on how to get to the famous Dubai Miracle Garden the cheapest (and best) way possible or via public transport. This amazing tourist spot where you can take your family and friends is located in Dubailand which is a bit on the outskirts of the city.
Also Read: 45 Amazing Photos of the Dubai Miracle Garden
UPDATE: The Dubai RTA (Road & Transport Authority) announced a new route for commuters to travel from Mall of the Emirates to Dubai Miracle Garden directly. You can take the bus route number 105 which will travel from MOE directly to the flower garden. Weekday routes start at 3:56pm while weekend routes start at 12:04pm. Cost of the bus is 5 Dirhams per way and takes about 20-30 minutes. – This is the cheapest option available!
You can take a taxi directly going to the place, in our case, we spent about 63 Dirhams from Bur Dubai to Dubai Miracle Garden. But you can also travel via public transport if you wish to save on costs.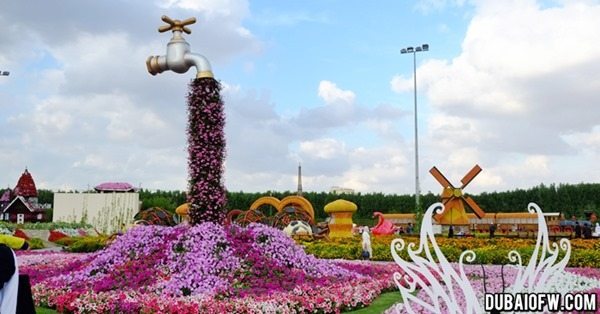 How to Get to Dubai Miracle Garden Via Public Transport
Take the Dubai Metro and stop at the MOE (Mall of the Emirates metro station) – Red Line.
Take Bus Number 105 and it will directly take you to Dubai Miracle Garden. Bus fare is 5 Dirhams and takes about 20-30 minute ride.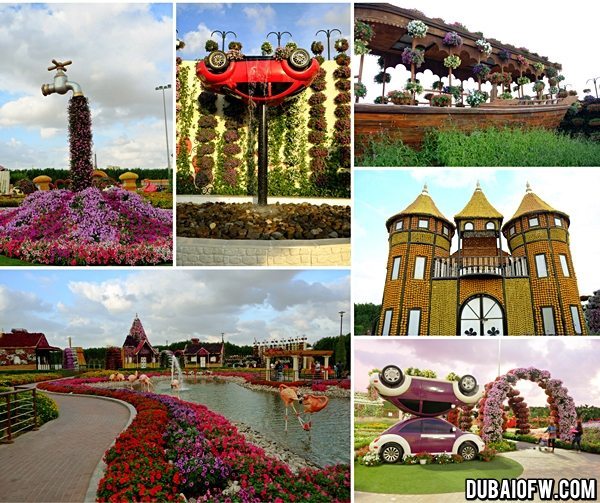 Going Back to the Metro
Once you finished touring the place, you can take the same bus heading back to MOE and hop on the metro.
you can hire a taxi to take you back to the metro station. It cost us about 35 AED to get to the MOE metro station. Or you can take the same bus heading back to
We hope this helps as a guide to plan your journey. We will update this page when we have more details and once a more updated bus route is set up to visit these tourist attraction in Dubai. In case you go to the Butterfly Garden which is a different tourist spot, it is located just beside the DMG.
When To Visit: Winter Season (as it is closed during Summer)
Opening Hours
9am – 9pm – Weekdays
9am – 11pm – Weekends (Friday and Saturday).
Entrance Rates (Please note that this may change without prior notice)
55 AED – Regular Admission (Adults)
40 AED – Children (12 years old and below)
FREE – People of Determination (Disabled)
FREE – 3 yrs old & below
Address: Al Barsha South 3, Barsha,Dubailand Area – United Arab Emirates
Location Map
Below is a map guide to the location of the Dubai Miracle Garden in case you are planning to drive to the area.