The UAE is home to many wonderful tourist attractions, but in Dubai there is one that shines the brightest: the Dubai Garden Glow in Zabeel Park, which opened last October 7 (Sunday) for its fourth season.
ALSO READ: Dubai Garden Glow Now Open at Zabeel Park
In addition to the garden's regular themed parks such as the Ice Park, Glow Park, and the Dinosaur Park, this year's edition of the Garden Glow will introduce a new theme, the "Art Park" which is created using about 500,000 different types of recyclable materials such as plastic bottles and plates, glass vials, chinaware, 1,000 CDs.
Dubai Garden Glow to Mesmerize Anew on its Fourth Season
The new theme park was made possible through the collaborative effort of 200 artists from all over the world, which took them about a month to complete.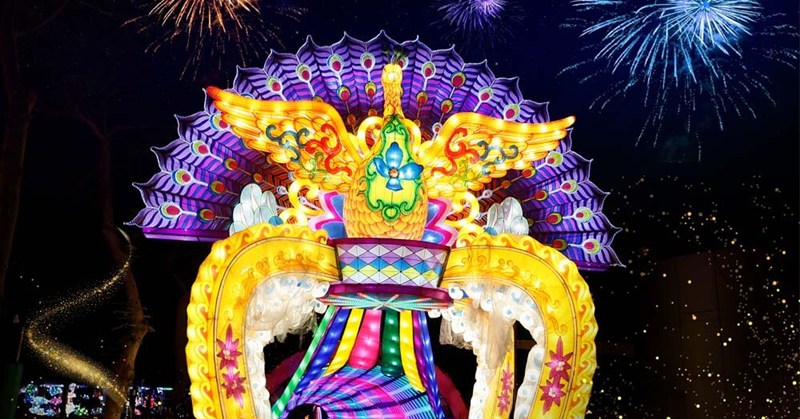 The Art Park features gigantic installations of a huge raging bull; a king cobra; a panda; colourful swans; a peacock made of tiny glass bottles; camels made of old CDs; and an elephant made of porcelain ware.
According to Mohammed Mubarak Al Mutaiwei, CEO of Dubai Municipality for Business Development Sector, "Dubai is the leading commercial hub of the Middle East and the city's tourism sector is growing every year."
Through the Dubai Municipality's unceasing efforts to establish the city among the most sought after tourist locations in the world, the Dubai Garden Glow has positioned itself as one of the world's biggest unique theme parks and Dubai's popular family destination.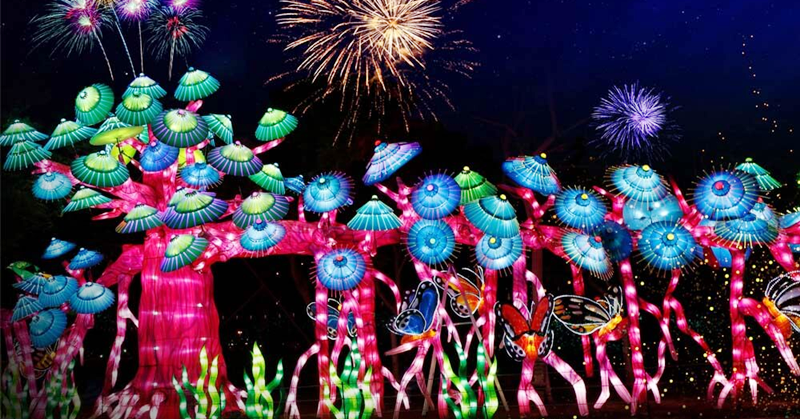 The addition of the new theme park to this year's edition of the Dubai Garden Glow will help further cement Dubai among the top tourist destinations in the world, shared Al Mutaiwei.
Al Mutaiwei said that the event has seen more than half a million visitors every year, and this year, they are hoping to break that record.
The Dubai Municipality has inked a 5-year contract with the company running the event, and this year will be the final year of the contract, but discussions for renewal have been set to consider extending the project.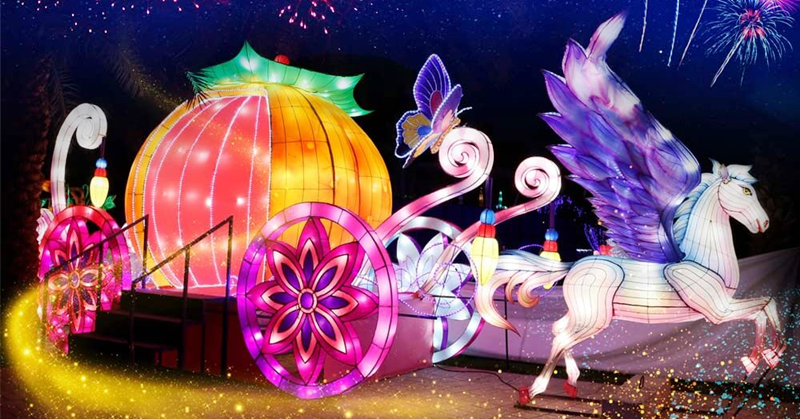 Dubai Garden Glow Event Details
Address: Zabeel Park, Gate No- 6 & 7 Area – B – Dubai – United Arab Emirates
Telephone Number: +971 52 478 5605
Operation Hours: 4:00 pm – 12:00 am
Admission:
The park is free for people of determination (special needs), as well as to those over 60 years and children below three years old.
Regular ticket price for the Dubai Garden Glow is at AED 65 (inclusive of VAT)
There is a separate entry fee of AED 45 for the Ice Park, where guests will be provided with special jackets to keep them warm in the freezing cold inside.
To know more about the Dubai Garden Glow, visit their website by licking HERE.
ALSO READ: Top Family-Friendly Attractions in Dubai