An Indian couple were stabbed by an intruder in their villa in Dubai's Arabian Ranches. The husband and wife died while two teenagers (both girls) age 13 and 18 escaped the attack, though the elder daughter was stabbed in the neck.
Also Read: Is Dubai safe? UAE Safety for Travellers, Women, Expats, Workers
According to a report shared by the Dubai Police, the crime was carried out by a former maintenance worker of Asian nationality.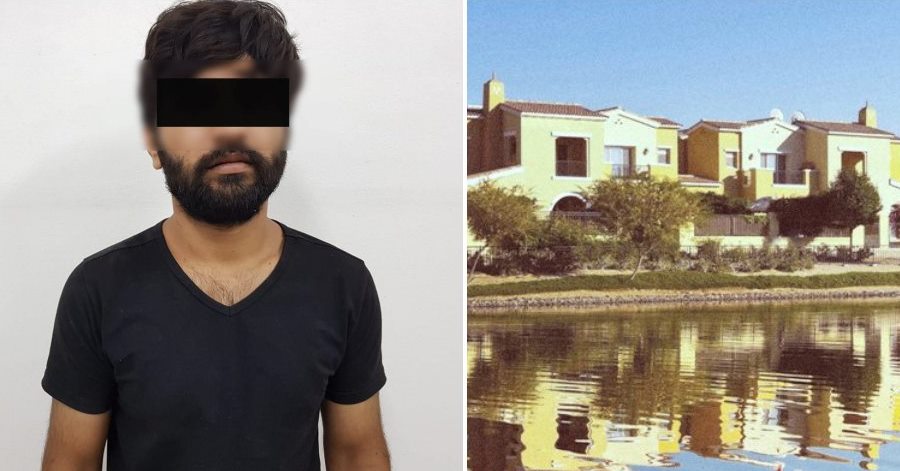 Asian Man Murders Indian Couple in an Attempt to Rob Dubai Villa
The suspect climbed the wall from the back of the house, entered the house through an unlocked porch while the family was asleep.
The suspect noticed a wallet containing AED 2000 and grabbed it. He headed upstairs to the main bedroom in order to search for more valuables (money and jewelry).
When the husband woke up, the suspect stabbed the father to death. The wife woke up after hearing her husband's scream, which led the suspect to also stab her.
The 18-year-old daughter woke up and walked to her parent's bedroom where she saw her parents stained with blood. The suspect stabbed the elder daughter in the neck but she managed to escape.
The suspect fled the scene but was tracked down, while the knife used in the murder was found 1 km away from the villa.
Further investigations revealed that the suspect knew the family as he had been to their villa to perform maintenance work in the past.
Assistant Director-General for Criminal Research Affairs at Dubai Police, Colonel Adel Al-Joker, explained that the suspect confessed to the crime, and said that he bought the knife on the day of the crime from an area far from his residence.
He advised the public to ensure that all the entrances to their houses are properly closed and locked, and to use surveillance cameras.
On the other hand, Commander-in-Chief of Dubai Police, Lieutenant General Abdullah Khalifa Al Marri, mentioned that the safety of citizens and residents is considered a red line that cannot be compromised or crossed in any way.
Below is the post from Dubai Police: