Are you planning to furnish or decorate your children's bedroom anytime soon? Other than kid-sized furniture and decor, you're going to need children-themed beddings, too!
Children's beddings are usually colourful and based on their favourite story or character. So be sure to ask your kids for their favourite; better yet, take them with you when you go shopping (in store or online), so that they can choose the ones they like!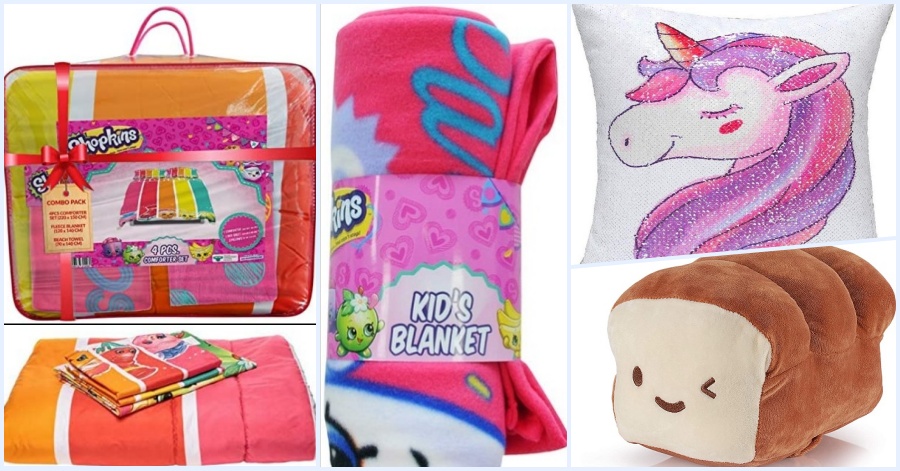 Brighten Up Your Children's Room with these Beddings
We took the liberty of searching online for the best beddings for kids out there. Here is a list of some fantastic bed sheets, blankets, and pillows for your children:
1. Shopkins Fleece Blanket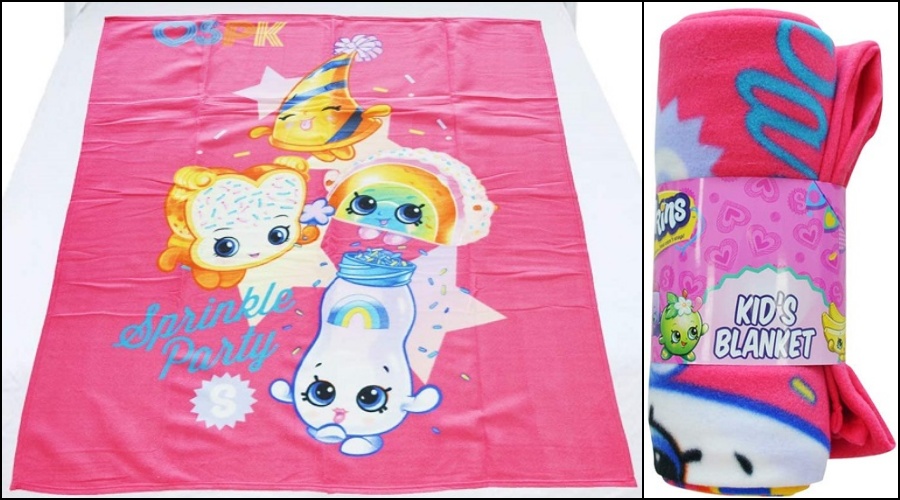 Buy this on Amazon for AED 26.46.
Designed for children ages 4-12 years old, this pretty blanket is the perfect gift for a little girl! This double-sided fleece blanket measures 120 x 140 cm. A good quality product for an affordable price!
2. Baby Milestone Blanket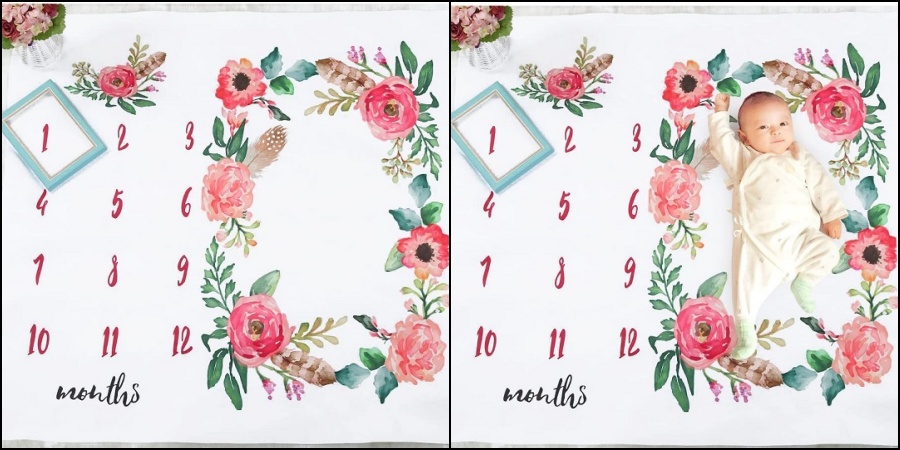 Buy this on Amazon for AED 42.99.
Do you have a newborn baby, or know anyone who is "on the way"? This baby milestone blanket would make an awesome present! Made of high quality polyester and measuring 100 x 100 cm, it's a great way to capture baby's first 12 months!
3. Unicorn Cushion Cover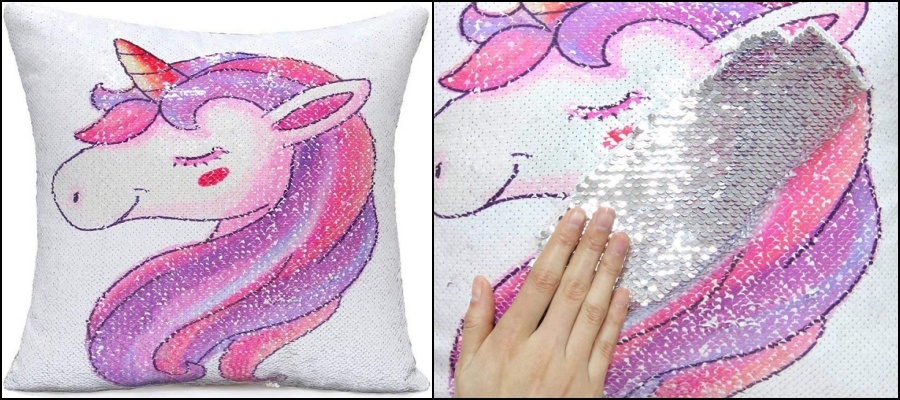 Buy this on Amazon for AED 43.58.
This 40 x 40 cm cushion cover will have your kids squealing with delight! Featuring a lovely unicorn design, it is covered with sequins that form unique patterns when brushed. So cute!
4. Shopkins Comforter Set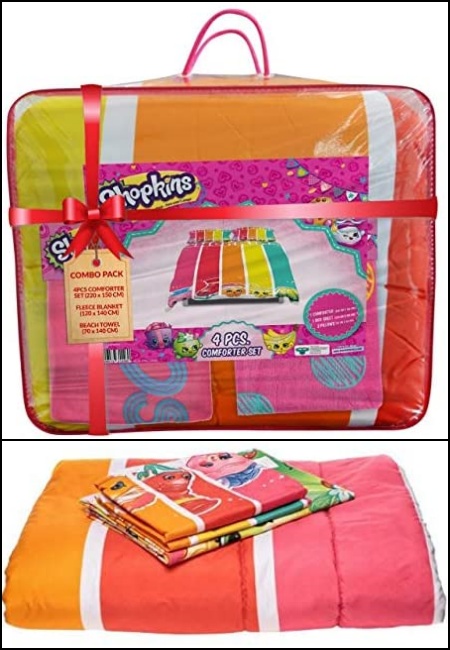 Buy this on Amazon for AED 44.00.
Looking for a complete bedding set for your child? Here's one that includes a 220 x 150 cm comforter, a 230 x 160 cm bed sheet, and two 50 x 60 cm pillow covers. Excellent!
5. Bread Plush Pillow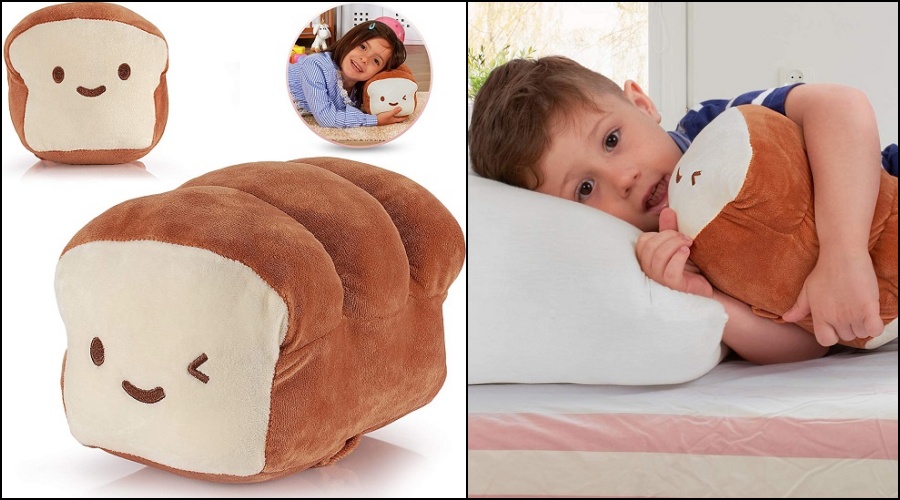 Buy this on Amazon for AED 65.57.
Who can resist hugging this super soft, adorable loaf of bread? It's a plush toy and pillow all in one, the perfect bedtime gift for your little one!
6. BTS Plush Pillow (Chimmy)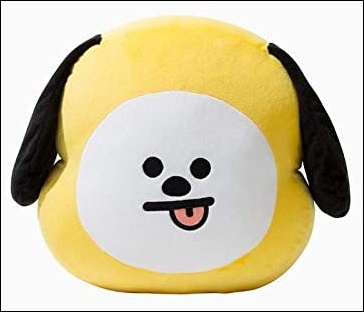 Buy this on Amazon for AED 79.00.
If your child is a BTS fan, then he/she is going to love this plush pillow called "Chimmy"! Made of 80% cotton and 20% polyester material, it's a cuddly toy for a cute, cuddly kid!
7. Crocodile Pillow
Buy this on Amazon for AED 85.37.
This pillow is 185 cm long — long enough to serve as a cushion fence around your baby's crib! Once your kid gets older, it's going to be his/her favourite cuddly pillow!
8. Frozen Flannel Blanket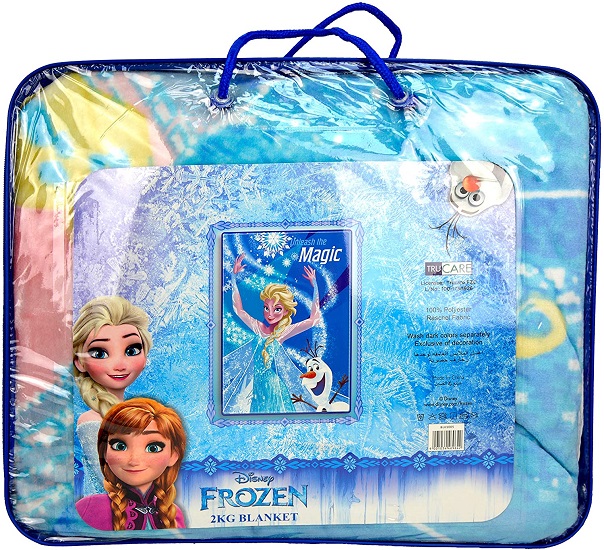 Buy this on Amazon for AED 149.00.
Made of premium flannel and weighing 2 kg, this blanket is the perfect addition to your little one's bedroom. Featuring famous Disney characters, it also makes a great gift for kids!
Make bedtimes and play times fun and exciting with these blankets, billows, and beddings! If you are looking for a gift for family and friends, you can't go wrong with these as well.