Bordered by the cities of Ajman and Dubai, the emirate of Sharjah is the third-largest among the seven emirates of the UAE. Remarkably, it is only emirate that has land on both the Gulf of Oman and the Arabian Gulf Coast.
Sharjah is also called the "Cultural Capital of the UAE" because of its rich heritage as well as its legacy in arts and culture. Recently, the Sharjah government has been developing the emirate in terms of business, education, real estate, and tourism.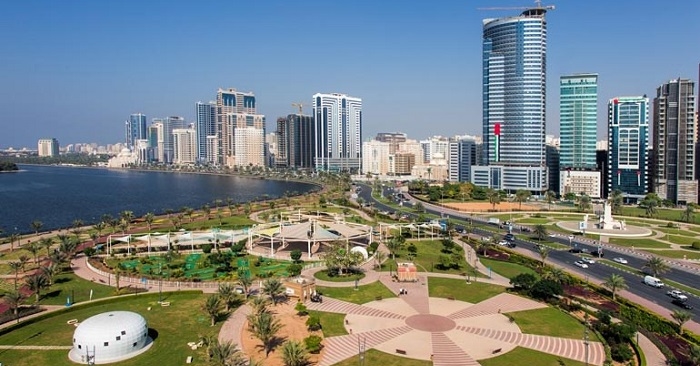 Tourist Attractions in Sharjah
There are plenty of things to see and do in Sharjah. Here are just some of them:
Al Hisn
Built in 1820, Al Hisn used to be a two-storey fort in the Al Shukh district of Sharjah. Today, it is a museum that features historic items, such as old coins, jewelry, maps, photographs, weapons, and ammunition.
Al Qasba
Al Qasba is one of the city's major tourist spots. Among its famous attractions is the "Silk Road," which presents ancient culture, tradition and food. Meanwhile, the Al Eman Oasis is an Islamic lecture tent in Al Qasba that is open to people of all religions and beliefs.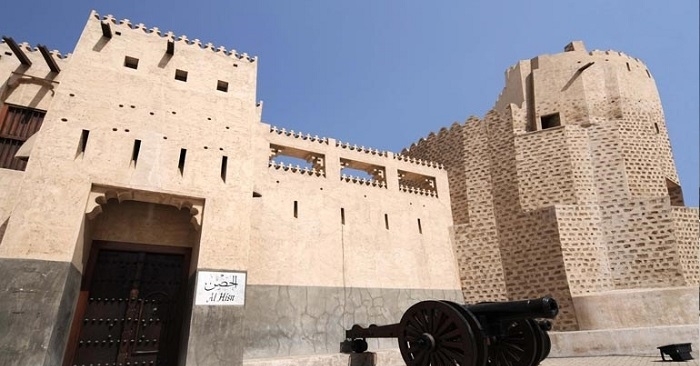 Arabian Wildlife Center
The Arabian Wildlife Center, located near the Sharjah International Airport, includes over 100 species of wildlife in safe and natural surroundings. The center is also taking care of several animal species that are in danger of becoming extinct.
Discovery Center
The Discovery Center along Al Dhaid Road opened in March 1999. It features several themed areas, namely: Body World, Build Town, Drive Town, Sports World, and Water World. It also includes a bank, kid's supermarket, recording studio, and other facilities.
Expo Center
The Expo Center was established in 1977. It regularly hosts conferences, exhibitions, and other events. The center is also famous for its yearly book fair.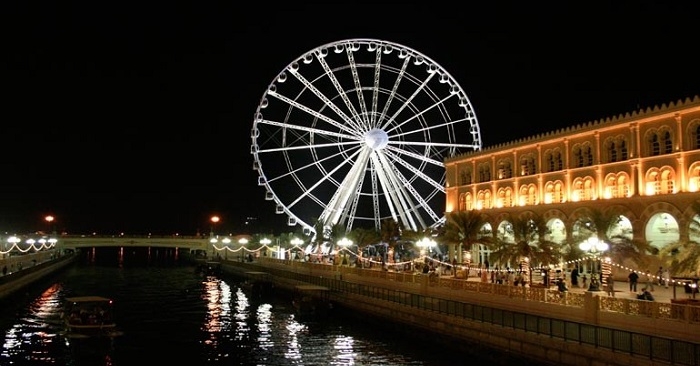 Eye of the Emirates
The Eye of the Emirates is a gigantic wheel that offers an amazing view of Sharjah. With 42 air-conditioned cabins, the Eye is capable of accommodating up to 336 passengers at a time. It takes them 60 meters high, where they can see the beach, lagoons, and the beautiful landscape.
Planetarium
You will find the Planetarium at Al Majaz, near the Sharjah Bridge. Here, you can learn about astronomy as well as celestial navigation. For group visits, you will need to secure a permit from the Department of Culture and Information.
Sharjah Archaeology Museum
The Sharjah Archaeology Museum showcases plenty of exciting exhibits. These include gems, old seashells, metals, stones, and pottery. You might also want to check out the museum's skeleton models, which come from Al Buhais area.
Sharjah Art Museum
The Sharjah Art Museum is a two-storey building that displays several artworks. It is situated in Bait Al Serkal, specifically in the Al Shuwaihiyeen area. The museum also features solo and group art exhibitions.
Sharjah Heritage Area
The Sharjah Heritage Area includes not just one, but several museums: Al Hisn Sharjah, Al Midfaa House, Bait Al Naboodah, Hisn Kalba, Sharjah Heritage Museum, and Souq Al Arsah. Each building presents artifacts, costumes, jewelry, and other novelties. Notably, Bait Al Naboodah is a traditional family house that consists of 16 rooms.
Sharjah Islamic Museum
The Sharjah Islamic Museum displays artifacts, jewelry, and tools that have Islamic heritage. It also has a number of scientific as well as religious manuscripts.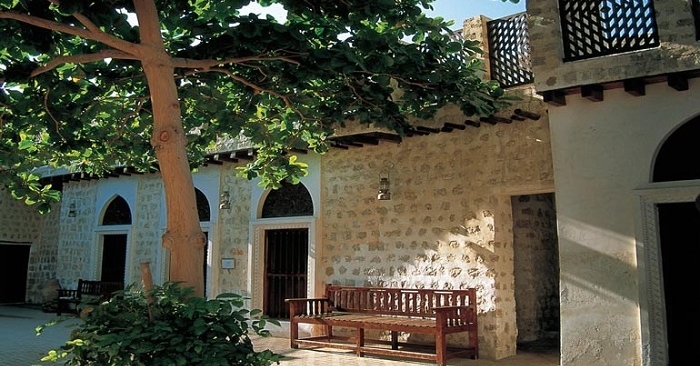 Sharjah National History Museum and Desert Park
The Sharjah National History Museum and Desert Park is a place where visitors can learn about the flora and fauna of the Arab desert. It includes a farm where children can interact with farm animals. The Flora Hall features videos about desert flowers, while the Diorama Hall depicts Sharjah's desert habitats.
Sharjah Stadium
With a seating capacity of more than 27,000 spectators, the Sharjah Stadium hosts international cricket matches. Head to this stadium to watch an exciting game of cricket!
Souqs
Sharjah has several souqs where you can find all sorts of items. To buy souvenirs, just visit the Al Majarrah Souq, Iranian Bazaar, Souq Al Arsah, or the Blue Souq — which consists of about 600 shops!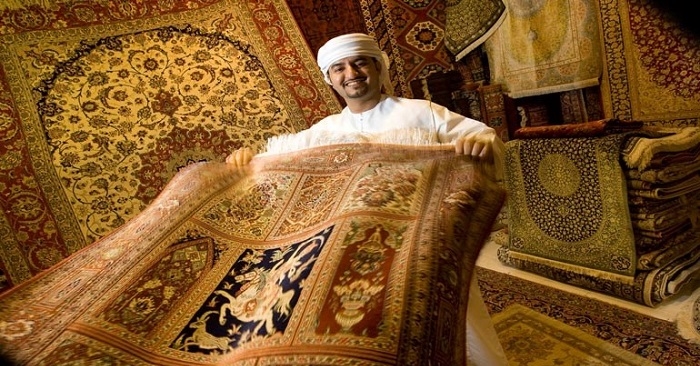 The emirate of Sharjah offers plenty of interesting sights and attractions. If you are wondering where to travel in the UAE, this place is definitely worth a visit.
———————————–
The United Arab Emirates is composed of 7 emirates. In case you want to learn about other top tourist spots and things to do in each emirate, you can check out the following articles below: