Museum of Illusions Dubai is an interesting attraction located at Dubai's Al Seef area and features plenty of exhibits to for you to discover and enjoy a fun-filled afternoon. This is an excellent attraction for children. However, adults will also have fun here.
Imagine a place where you can walk upside down, run through a swirling tunnel, shrink or expand in size, get lost in a maze of mirrors, or (gasp) serve a friend's head on a platter! All of these and more await guests in the Museum of Illusions, located in Al Seef Dubai!
Buy a Museum of Illusions Dubai Entry Ticket Here
Check out the video below to get a sneak peek at what you can expect from the museum in Al Seef Dubai.
Buy a Museum of Illusions Dubai Entry Ticket Here
Trick Your Mind to What is Real or Not at the Museum of Illusions Dubai
There are quite a number of museums in the UAE, including the Dubai Museum, Etihad Museum, and more recently, Louvre Abu Dhabi. All of these places showcase colourful history, culture, and impressive art. However, the Museum of Illusions is totally interactive and will let trick your mind into believing what is reality.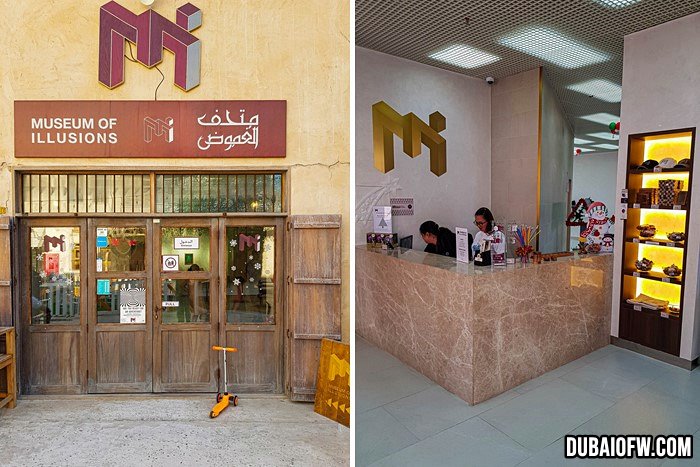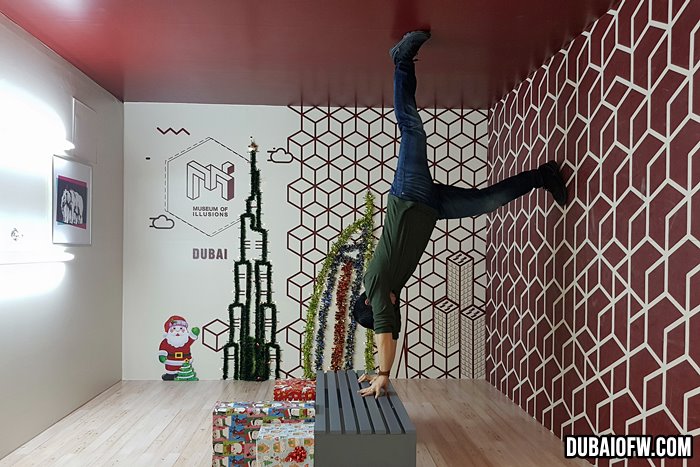 The Museum of Illusions at Al Seef in Dubai is the biggest branch yet, with 80 exhibits that will boggle your mind and challenge your senses!
"When engaging with our illusions," explains museum manager Varvara Svischeva, "your mind will combine some details and exclude others to create a sensory experience that defies logic."
The museum has kept mum about the exact details of its exhibits, although we do know that it will feature a Vortex Tunnel, which will make the ground appear to move (hello, vertigo)! There will also be an upside down room, which is pretty much self-explanatory.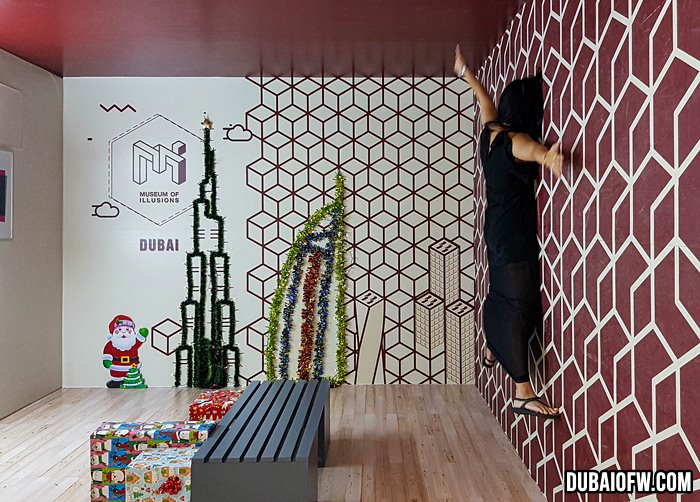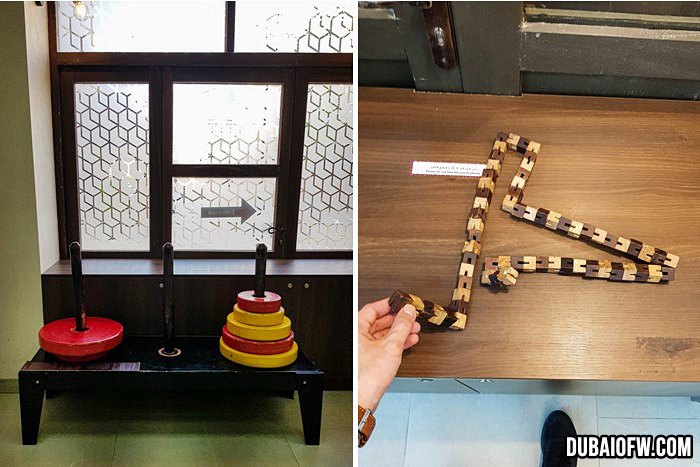 As if defying gravity and rushing through a spinning tunnel weren't enough, there will also be plenty of Instagram-worthy exhibits. Fancy a serving of head, anyone?
Buy a Museum of Illusions Dubai Entry Ticket Here
Museum of Illusion Branches
In 2015, the first Museum of Illusions was opened in Zagreb, Croatia. Since then, it has opened in six other locations: Austria, Germany, Malaysia, Serbia, Slovenia, and Oman. Moreover, according to the Museum of Illusions website, new branches will soon open in:
Canada
Georgia
Greece
Netherlands
Qatar
Saudi Arabia
USA
and of course… Dubai, UAE!
Get your cameras ready and see you soon at the Museum of Illusions! Meanwhile, did you know that there will be another one-of-a-kind museum in town soon? The Museum of the Future will open in 2019… definitely another exciting destination to watch out for! Stay tuned for updates!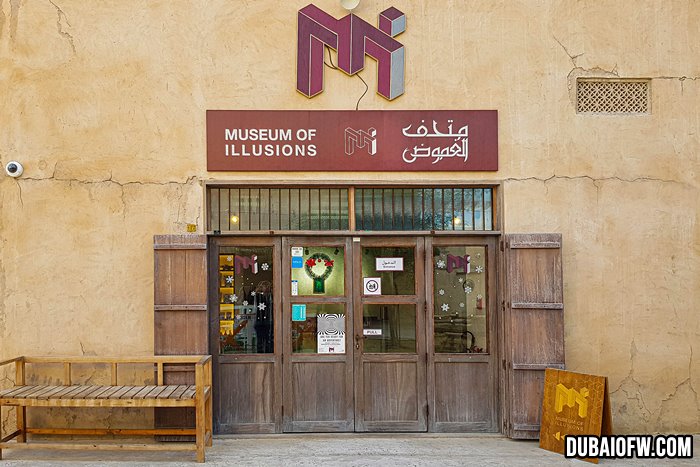 Buy a Museum of Illusions Dubai Entry Ticket Here
Museum of Illusions in Al Seef Dubai
Opening Hours
Sunday to Wednesday: 10am – 10pm
Thursday to Saturday: 10am – 12midnight
Contact Information
Museum of Illusions Dubai – BUY TICKETS HERE
Address: Al Seef – Dubai Creek – Dubai – Dubai
Website: museumofillusions.ae
Contact Number: +971 4 357 3999
Facebook: @MuseumOfIllusionsDubai
Instagram: @museumofillusions_dubai
Google Map Location
Below is a map guide to the location of Museum of Illusions in Al Seef.