Al Seef Heritage Hotel Dubai (BOOK HERE) is a unique destination that provides comfort and luxury while blending in with old and traditional Arabian design. Located along the Dubai Creek, this is part of the Curio Collection by Hilton Honors.
Situated near Al Fahidi Historical Neighbourhood, the hotel is just a few minutes walk from the Dubai Museum and a quick drive from the Dubai International Airport.
ALSO READ: Dubai Timeline… A Brief History
True to its name, Al Seef Heritage Hotel is built in classic, Arabian style with polished rooms, wooden beams, wind towers, and a restaurant offering Middle Eastern cuisine. Combined with traditional architecture and design, the beautiful rooms feature modern amenities, including free Wi-Fi, flat-screen TVs, and other facilities.
Book a Stay at Al Seef Heritage Hotel Here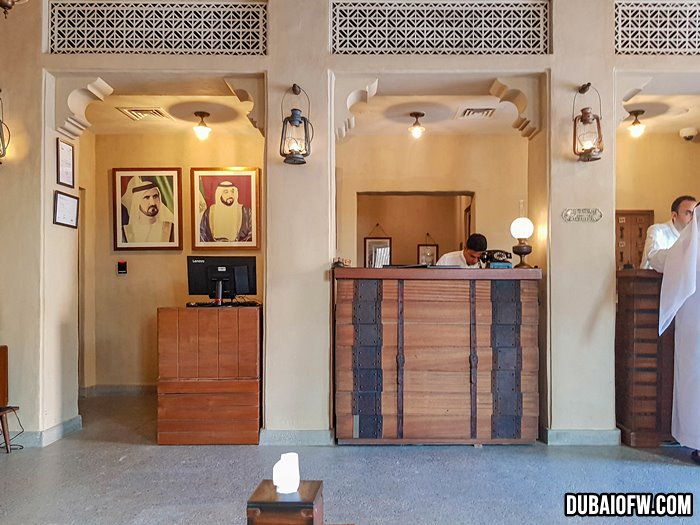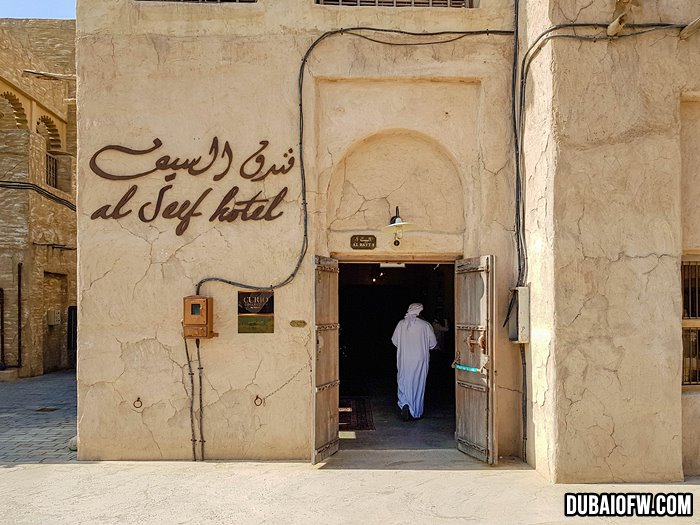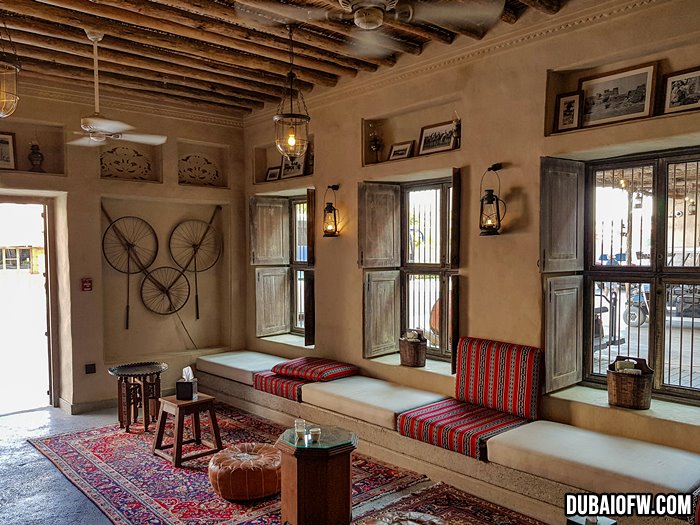 Staycation Experience at Al Seef Heritage Hotel, Curio Collection by Hilton
We got to stay in this hotel and discovered some amazing features which made our experience magical and enchanting. For one, this hotel is different from the usual glitz and glossy hotels that are aplenty when you are in Dubai.
Instead, the charm of Al Seef Heritage Hotel shines through its simplicity and the way it pays tribute to the traditional houses.
Book a Stay at Al Seef Heritage Hotel Here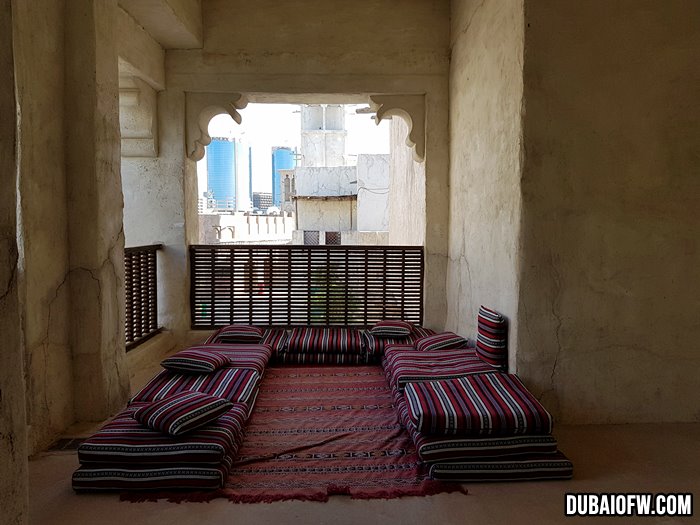 Al Seef Heritage Hotel is accentuated with neutral colours. From the wooden doors, desk, chair, closets, to the towels, bathrobes, and toiletries. From the telephone dials and the AM/FM radio to the choice of lamps and the picture frames hanging inside the room.
The hotel aims for you to have an authentic traditional Arabian experience. We believe it definitely succeeds in its goal.
Book a Stay at Al Seef Heritage Hotel Here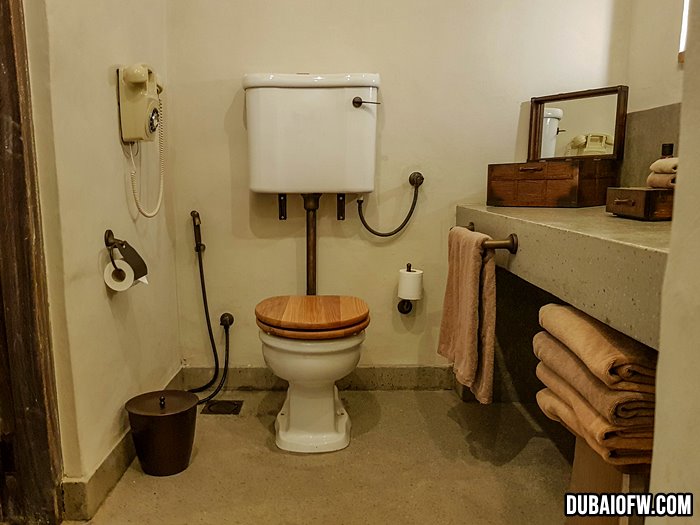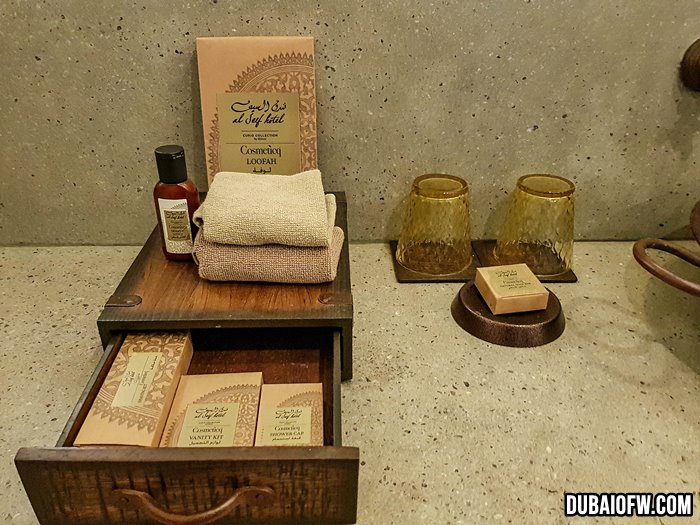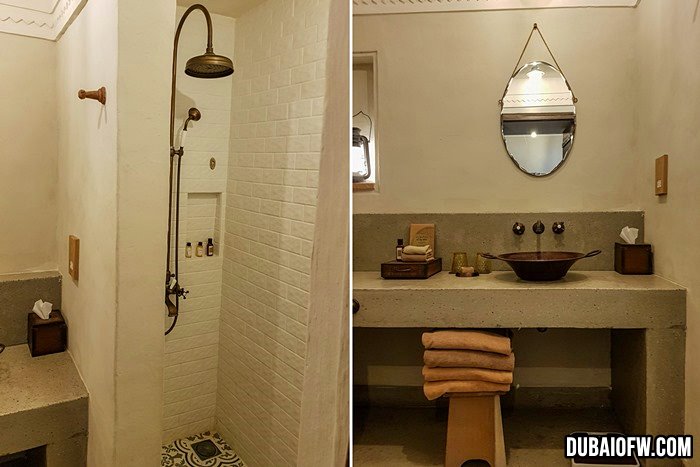 Facilities
While the hotel may be traditional and rustic in design, it still offers modern amenities and facilities. The hotel has the following facilities and services:
Guest Rooms
Free Parking
Free Internet (Wi-Fi)
Restaurant and Bar
Concierge Services
Laundry Services
Pool and Gym Access via Canopy by Hilton Dubai Al Seef
Book a Stay at Al Seef Heritage Hotel Here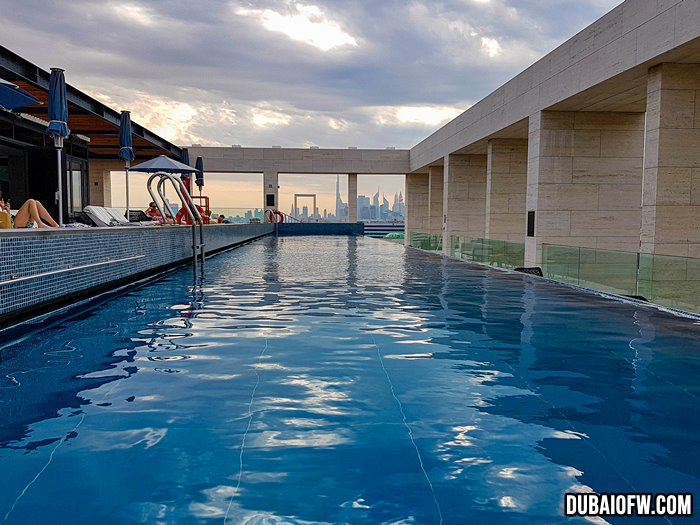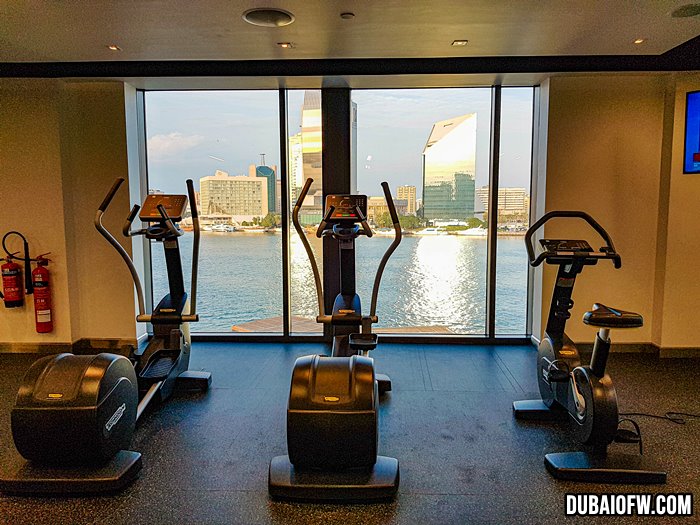 Highlights
Guests checking into Al Seef Heritage Hotel Dubai can expect to enjoy:
Arabian-style Accommodations. The hotel features 190 guest rooms set across 22 traditionally designed Arabian buildings. Whether you check into the Deluxe Creek Room, Deluxe Souk Room, or Suite Room, you will be treated to picturesque views of Old Dubai while enjoying modern amenities such as a Nespresso machine, free Wi-Fi, and a flat-screen TV.
Traditional Dishes. The hotel restaurant, Saba'a, serves authentic Middle Eastern cuisine. In case you were wondering, the term "saba'a" means "seven" in Arabic, alluding to the restaurant being open seven days a week, serving delicious meals for breakfast and dinner every day.
Multiple Dining Options. As part of a much larger "neighbourhood," the hotel is located near other establishments, namely: C.U., which offers Pan Asian cuisine; Nyon, with its international breakfast buffet; Skafos, which serves Mediterranean dishes; Chapters bar; Sol Sky Bar; and Mishmash, an electic café.
Explore the Dubai Creek. The hotel has direct linkages to traditional abras and Dubai Water Taxis, making it easier for you to explore the neighbourhood in an exciting way!
Book a Stay at Al Seef Heritage Hotel Here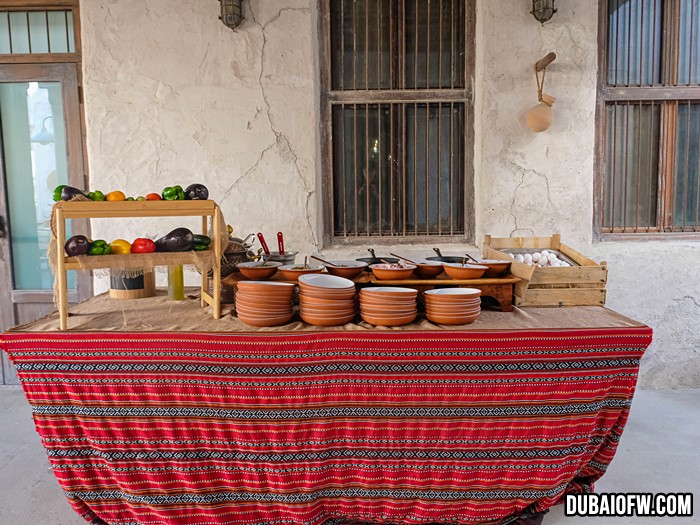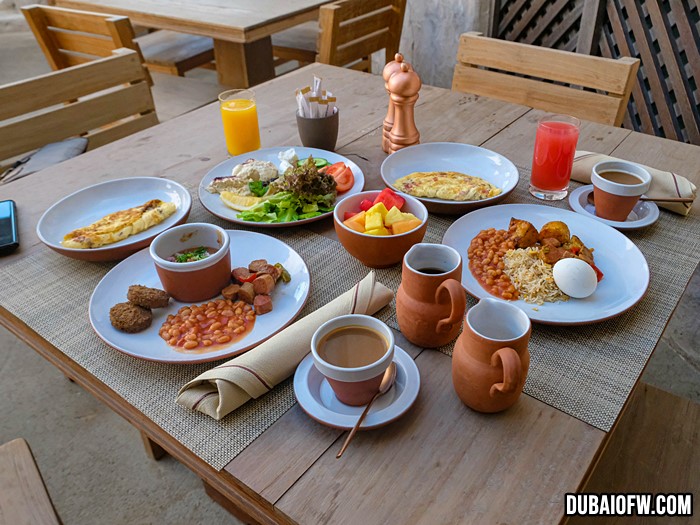 Nearby Attractions
From Al Seef Heritage Hotel, guests can easily visit these places and landmarks:
Al Fahidi Historical District
Bur Dubai Abra Dock
Twin Towers Shopping Mall
Al Shindagha Museum
Queen Elizabeth 2
Al Seef Dubai
… and many more attractions!
Book a Stay at Al Seef Heritage Hotel Here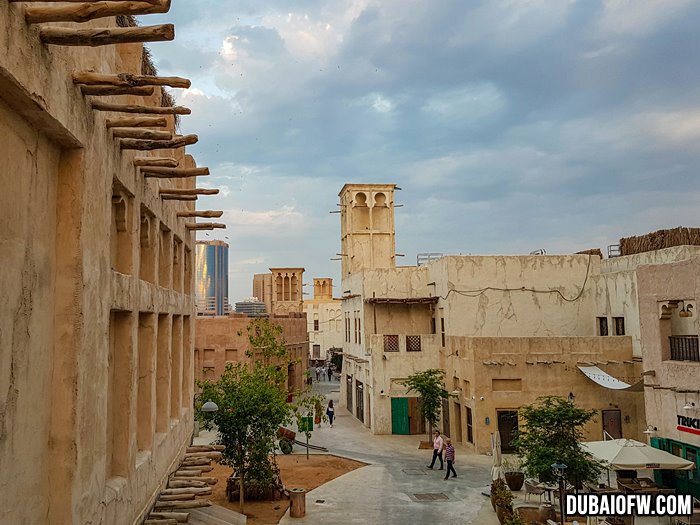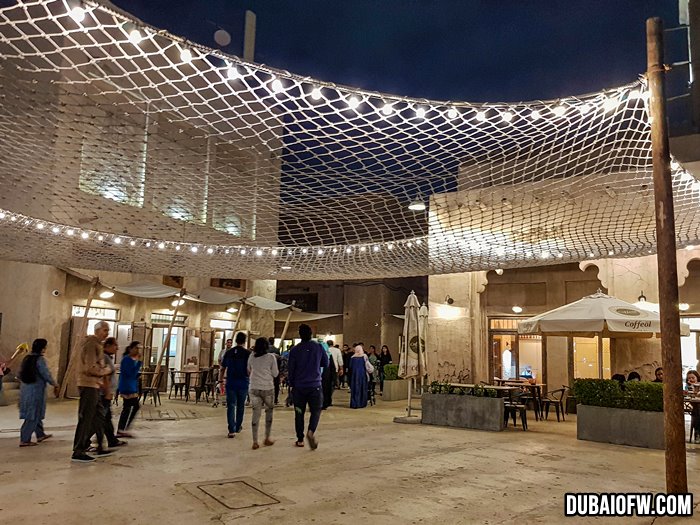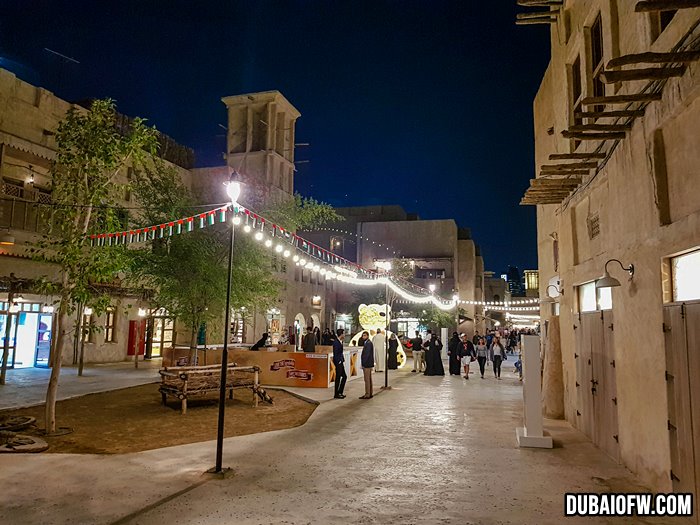 If you and your friends are looking for "traditional" accommodations, simply check into Al Seef Heritage Hotel for a unique, cultural, and nostalgic experience! After all, among the many places to see in Dubai are historic sights and attractions that remind us of earlier times.
Book a Stay at Al Seef Heritage Hotel Here
Video: Al Seef Heritage Hotel
To have an idea what to expect when you visit this beautiful heritage hotel, check out this video below:
Contact Information
Hotel: Al Seef Heritage Hotel Dubai, Curio Collection by Hilton – BOOK HERE
Address: Al Seef, Dubai Creek, P.O. Box 35449, Dubai, UAE
Telephone: +971 4 707 7077
Website: https://curiocollection3.hilton.com/en/hotels/uae/al-seef-heritage-hotel-dubai-curio-collection-by-hilton-DXBASQQ/index.html
Google Map Location
Below is a map guide to the location of Al Seef Heritage Hotel:
ALSO READ: 5 Tips When Visiting the Dubai Gold Souk in Deira