Saba'a is the featured restaurant of Al Seef Heritage Hotel, which is located in Al Fahidi Historical Neighbourhood. Situated along Dubai Creek, the hotel is near popular attractions like Al Seef, Dubai Museum, Twin Towers Shopping Mall, and the Museum of Illusions.
Just as Al Seef Heritage Hotel features Arabic-style buildings and accommodations, Saba'a offers traditional, Middle Eastern cuisine. The name is derived from the Arabic term "saba'a" which means "seven," due to the fact that the restaurant is open seven days a week!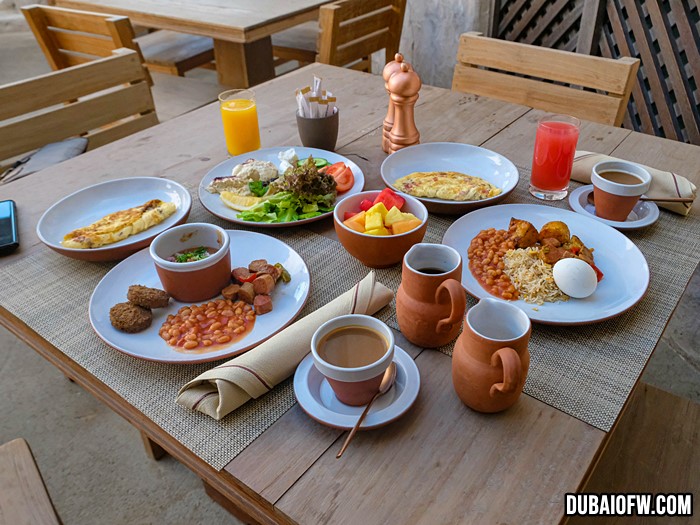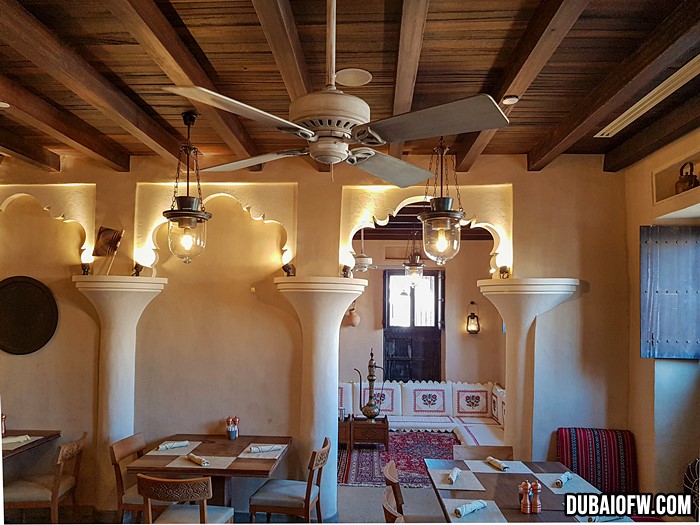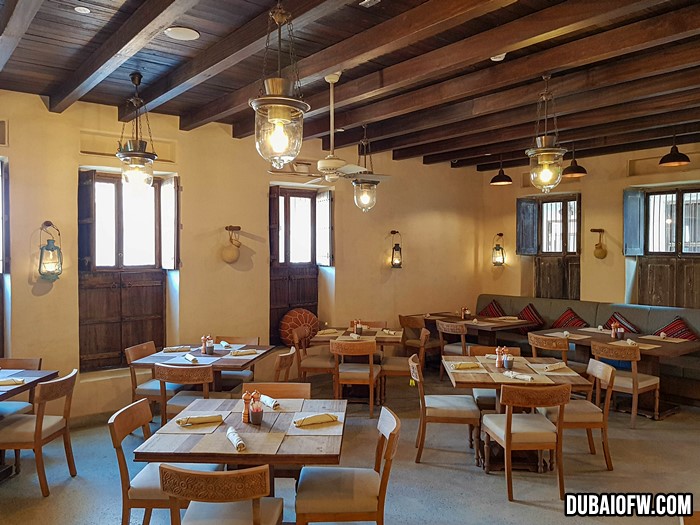 Sample Authentic Regional Fare in Saba'a Restaurant in Al Seef Dubai
Saba'a serves Middle Eastern cuisine for breakfast and dinner, everyday of the week. You could say that it embodies regional fare, offering "home cooked meals" to weary travelers. It has indoor seating and private dining areas available, although table booking is highly recommended, as the place could get really busy at times!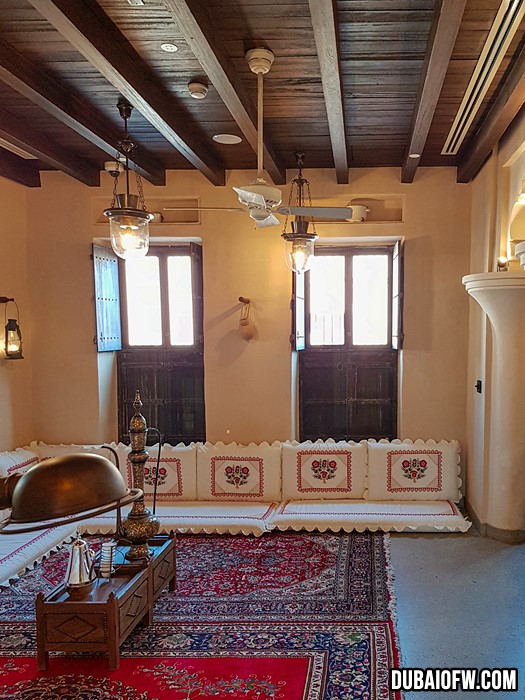 The restaurant features a traditional, "Arabic family style" menu. Diners can choose from either the Seafood Meshawi, a mixed grill containing samak sea bream mutafyah, shrimp meshwi, chili, olive oil, and watercress; or the Arabic Meshawi, which includes servings of seekh lamb kebbab, chicken charmoula, beef lahem meshwi, riyash lamb, and arayes.
Both grills are served with traditional Chicken Salona made of chicken, tomato, souk spice, and capsicum; Eggplant Mousakah containing eggplant, tomato sauce, chickpeas, and chili; and Mechboos, which includes basmati rice, tomato, green peppers, and souk spices.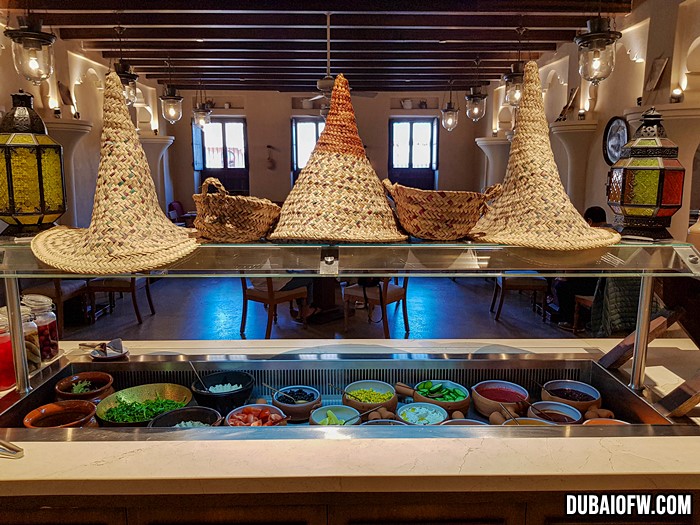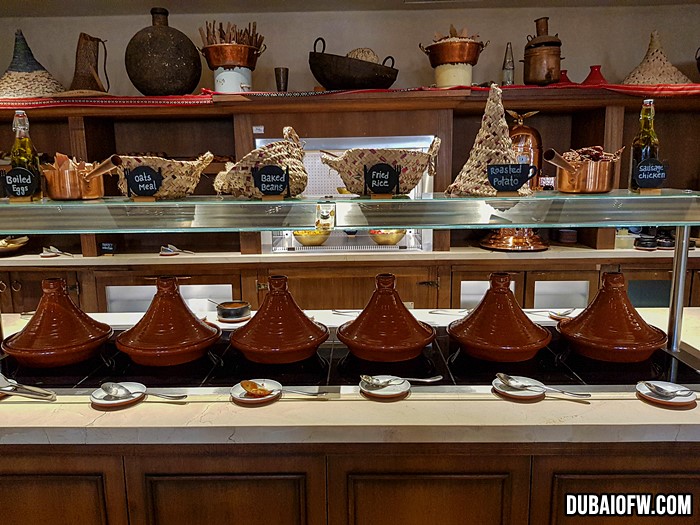 Diners will also enjoy hearty servings of Shorbat Adas, a soup made of lentil, cumin, olive oil, lemon, and Arabic croutons; or Shorbat El'hab, which contains stewed lamb, oats, ginger, tomato, cinnamon, and dried lime. A selection of small dishes are likewise included: freshly baked Arabic bread with hummus, along with spinach fatayer, cheese rakakat, and other dishes.
For dessert, the restaurant offers seasonal fruit platters, together with local favourites: Kunafah, a blend of cinnamon ice cream, mint, and strawberry coulis; Luqaimat, which combines dates syrup and sesame seeds; and Umm Ali, a kind of puff pastry with rose water and pistachio. All of them sound deliciously sweet, indeed!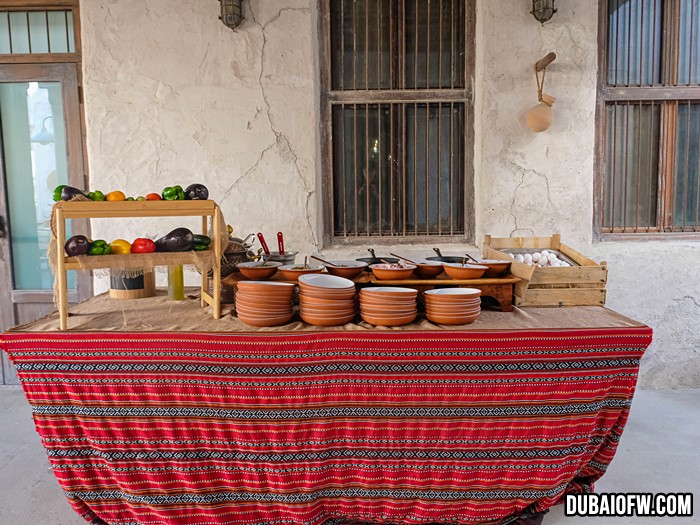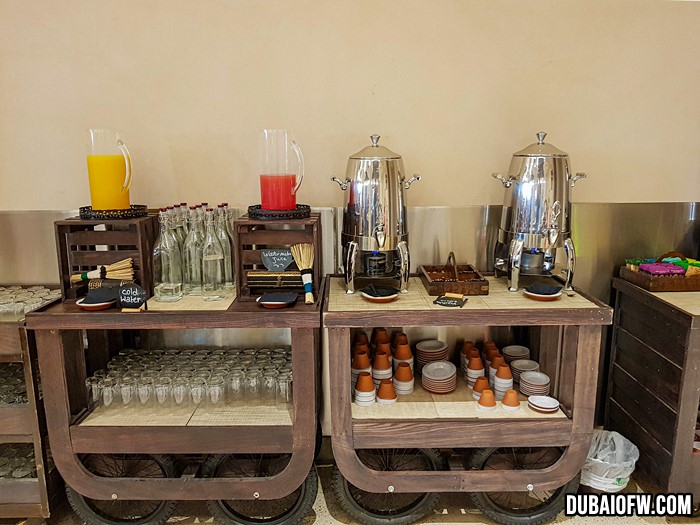 Opening Hours and Prices
An average dinner for two at Saba'a would cost around AED 270. The restaurant is open every day during these hours:
Breakfast – 6:00 am to 11:00 am
Dinner – 6:00 am to 11:00 pm
Contact Information – Saba'a Restaurant
Address: Al Seef Heritage Hotel, Al Seef, Dubai Creek, P.O. Box 35449, Dubai, UAE
Telephone: +971 4 707 7191
Website: https://curiocollection3.hilton.com/en/hotels/uae/al-seef-heritage-hotel-dubai-curio-collection-by-hilton-DXBASQQ/index.html
Google Map
If you have never tried Middle Eastern cuisine, then Saba'a Restaurant at Al Seef Heritage Hotel would be a great place to start! While you are there, you might was well explore the Dubai Creek by going for an exciting ride on traditional abras or Dubai Water Taxis!