In an earlier post, we shared about Fahed Alblooshi, a half Emarati, half Filipino based in the UAE. He is the Director for Sales Advisory in one of the country's leading financial institutions. He also happens to be a singer, poet, pianist, video producer, host, and vlogger!
Fahed is known as the "Emaratino Traveler," followed on social media by Emiratis, Pinoys, and other expats. His latest series features a visit to the Philippines. What's nice about it is that he encourages viewers to help each other. It's not just a tourism vlog showing how to have fun in the Philippines. Rather, he reaches out to communities, making his visit "for a cause."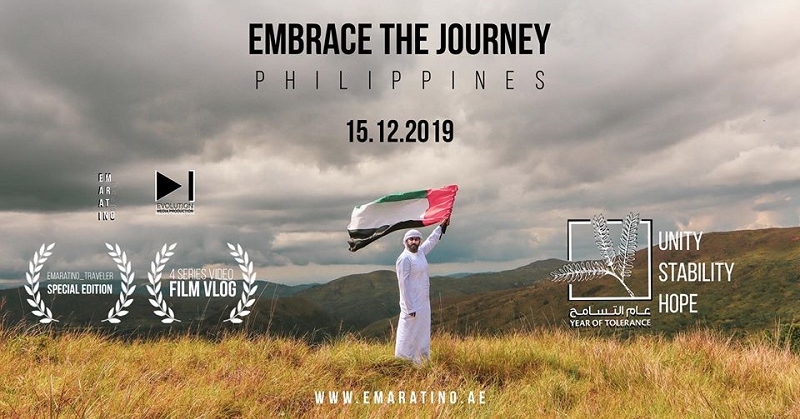 Half Emarati, Half Pinoy Vlogger Visits the Philippines
"Embrace the Journey," brought to us by Emaratino Traveler and Evolution Media, follows Fahed's latest journey to the Philippines, which was recently hit by a series of earthquakes in the southern region. His four-part vlog series aims to attain the following:
Extend support to the people of Mindanao who were affected by the recent earthquake;
Provide support to the students of Mapita Integrated School in Aguilar, Pangasinan;
Embrace the Filipino culture and feature the story of Emaratino traveler; and
Showcase Philippine tourism (specifically the province of Pangasinan) and more!
"The story revolves in a character (Emaratino) who extends his support to the Philippines, marking the leadership message in the
Year of Tolerance
," according to the official YouTube channel of Emaratino Traveler. "Throughout the first three series, Emaratino meets his biracial family, embraces the culture, and explores the Philippines."
The YouTube channel also mentioned that the four-part series will be released on these dates:
History — 6 January 2020
The Philippines — 13 January 2020
Future Generations — 20 January 2020
Reach Out — 27 January 2020
For more information and updates about the vlog series, subscribe to Emaratino Traveler's
YouTube channel
and
Facebook page
. Moreover, check out the following trailer for "Embrace the Journey" on YouTube:
ALSO READ: New UAE Law Inspires People to be "Good Samaritans"
Thank you, Fahed, for reaching out to your fellow Filipinos! We are truly excited to witness your journey in meeting your family, embracing the culture, and extending your support. Indeed, you inspire us to "embrace the journey" and do our part in helping others.