We're very happy that we finally got the chance to visit the Festive Market at Souk Madinat Jumeirah. This has become an annual attraction and event wherein the Fort Island of Madinat Jumeirah becomes an outdoor Christmas market and features an array of offerings for young and old alike. This season, the Festive Market runs from December 13 to 28, 2019.
Also Read: Do Muslims Celebrate Christmas?
The popular 36-foot led Christmas tree, Christmas lights, mulled wine, a visit from Santa, Christmas trees and decors, Santa hats, take-home gingerbread houses, comfort food, a Live band and music, festive treats and drinks, snow play area and bungy jumping for children, Christmas shops, Christmas toys and merchandise, etc. — these are what you can expect from the outdoor market.
Here's a quick video clip during the night of our visit to the Festive Market at Madinat Jumeirah.
If you don't want to watch the video above, you may also check out the pictures below, we've got lot's of them 😉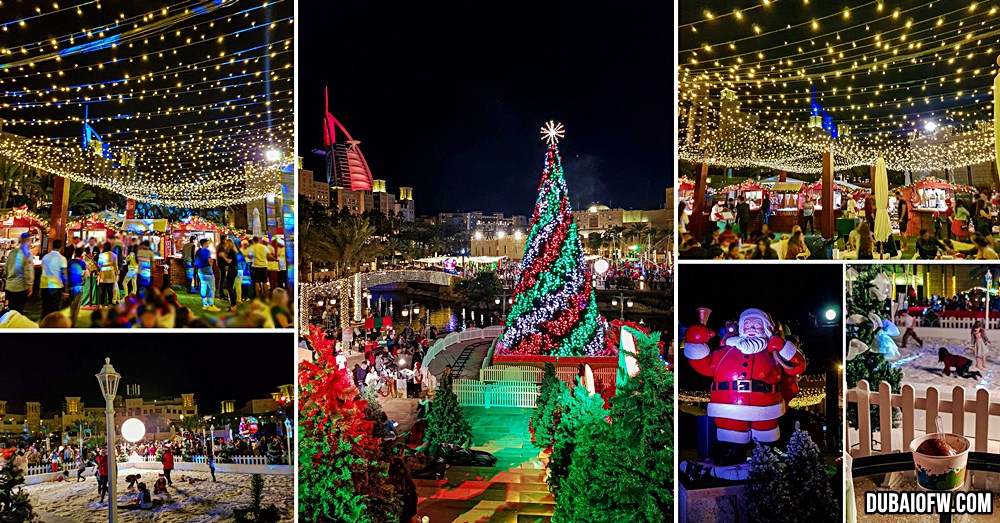 What to Expect from the Outdoor Festive Market in Souk Madinat Jumeirah
It's really nice to celebrate Christmas in Dubai and we've heard so many nice experience in Madinat Jumeirah. There were plenty of people who are also enjoying the festivities.
That's why we were glad to finally have checked the place out as it's really a festive place to be! Here are some photos taken during our visit so you know what to expect in case you visit this place!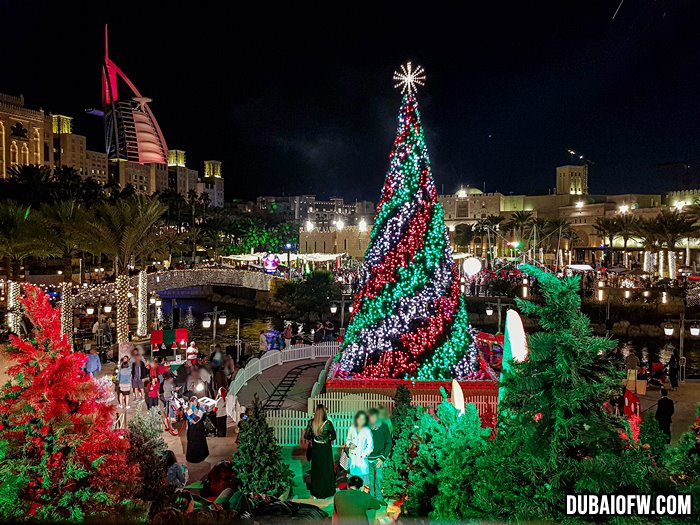 Christmas tree at the Fort Island area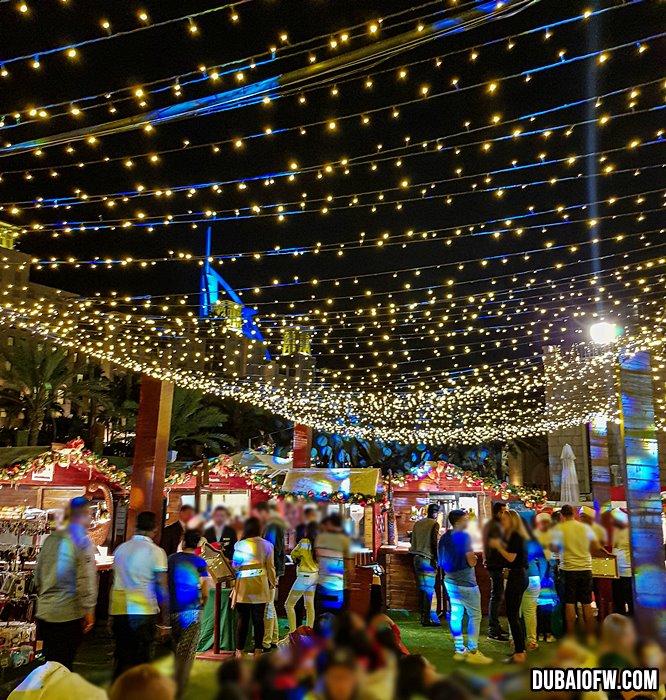 outdoor market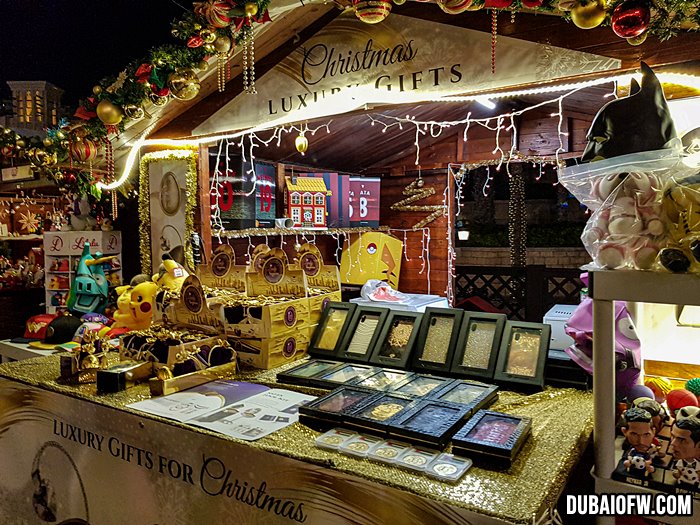 gifts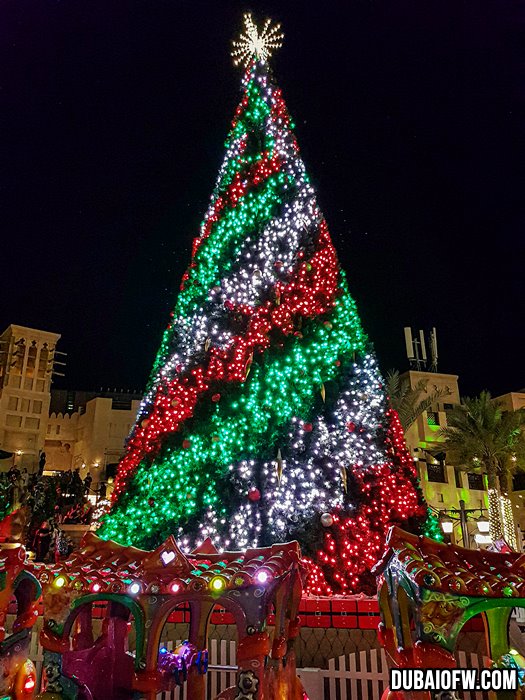 36-foot tree with led lights that is also a led display show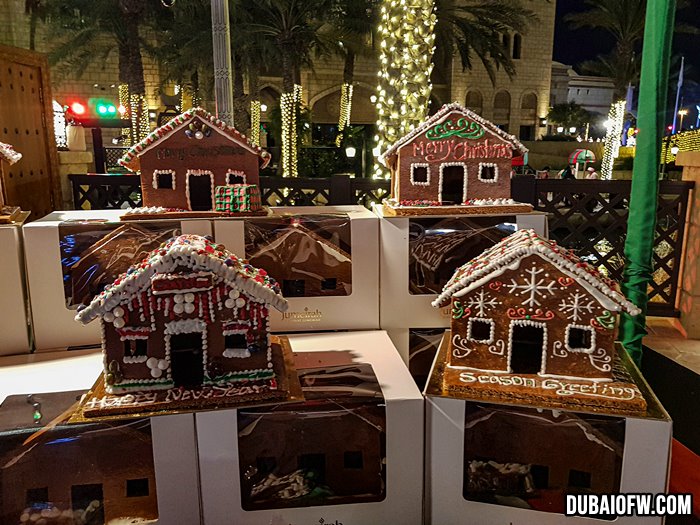 ginger bread houses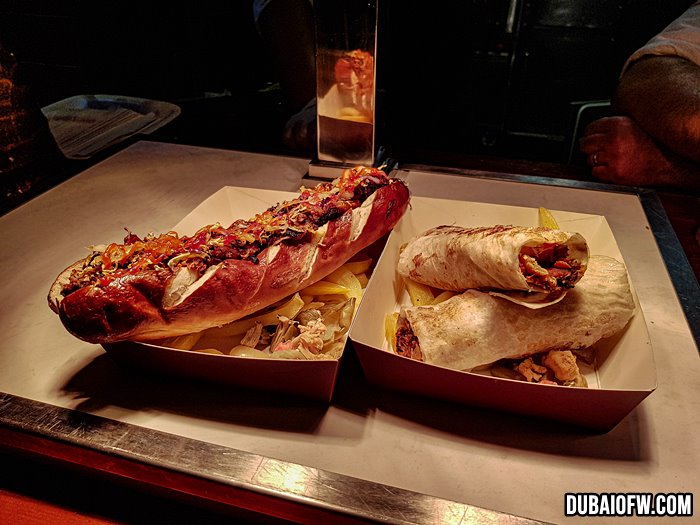 food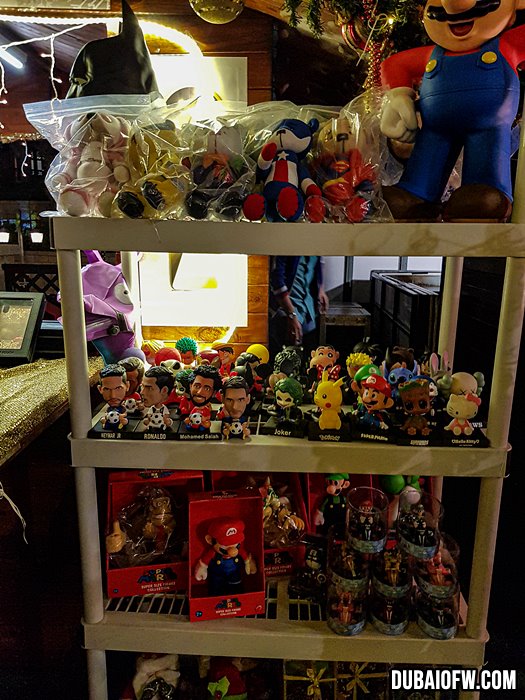 toysforsale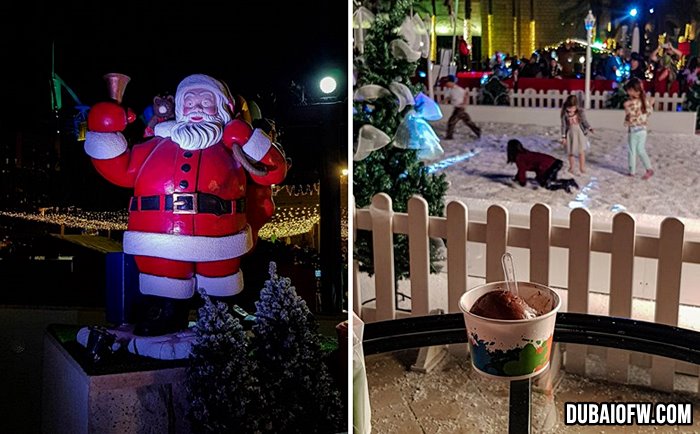 Santa Claus, ice cream!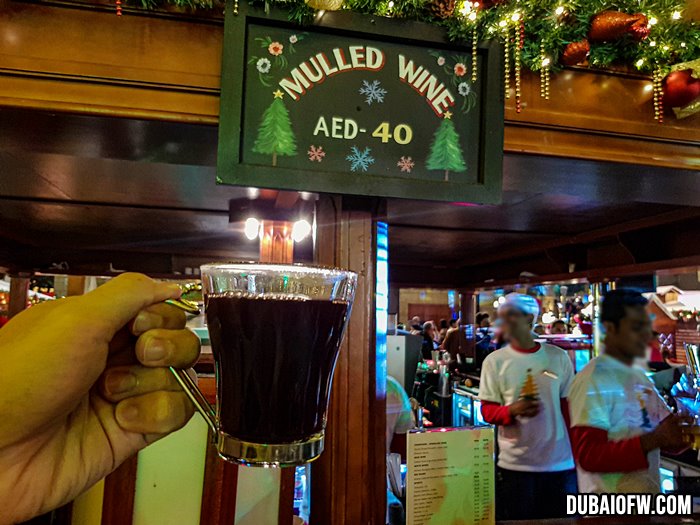 Mulled Wine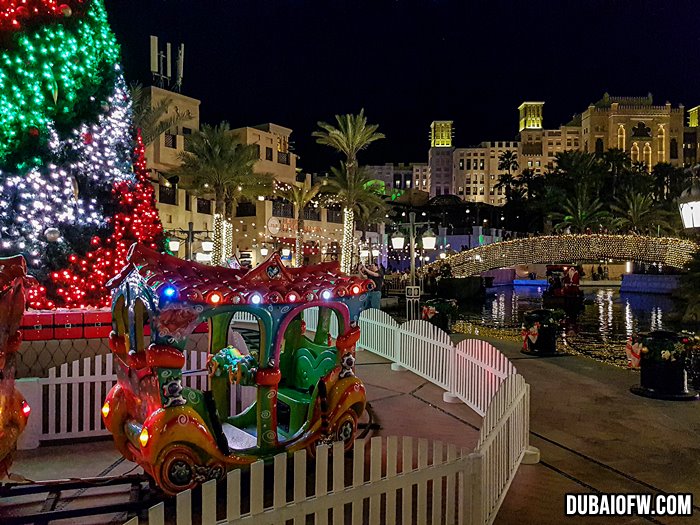 train ride around the tree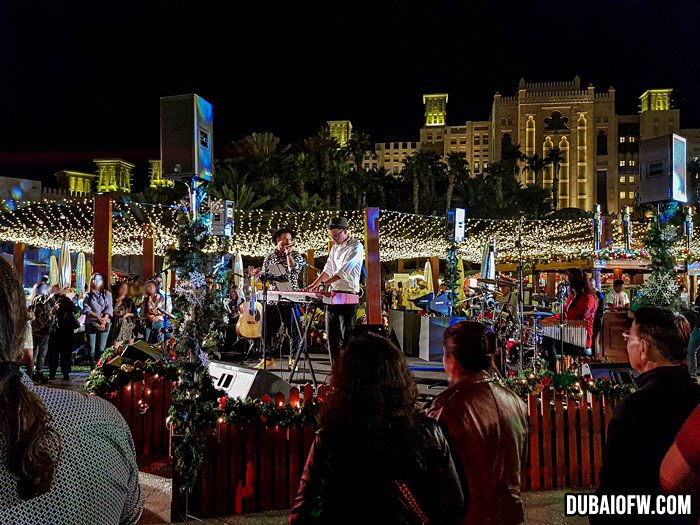 live band playing tunes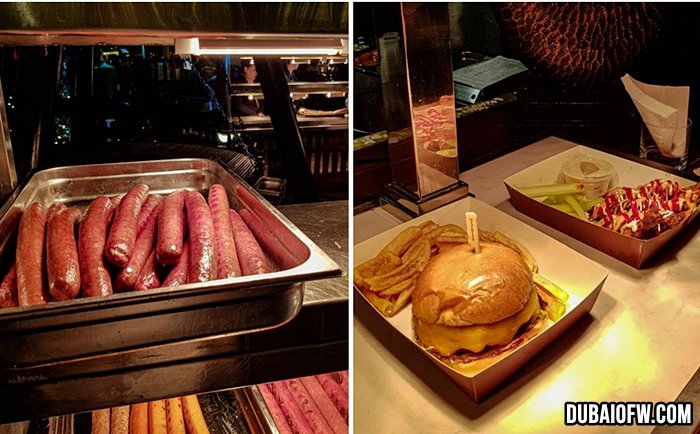 sausages, burgers and  fries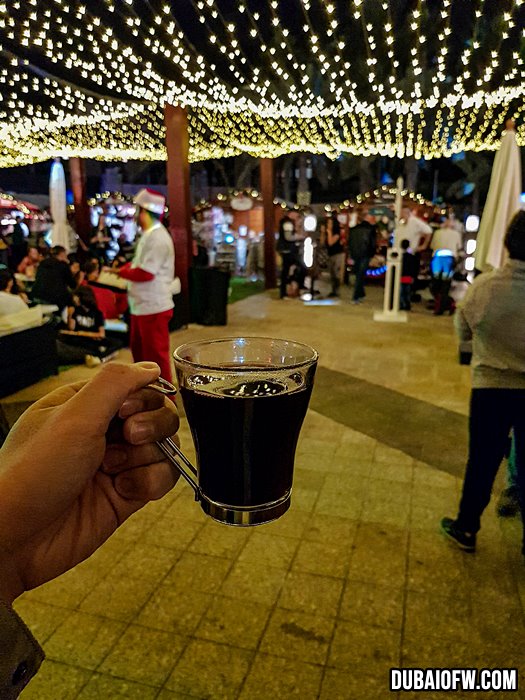 enjoying the hot wine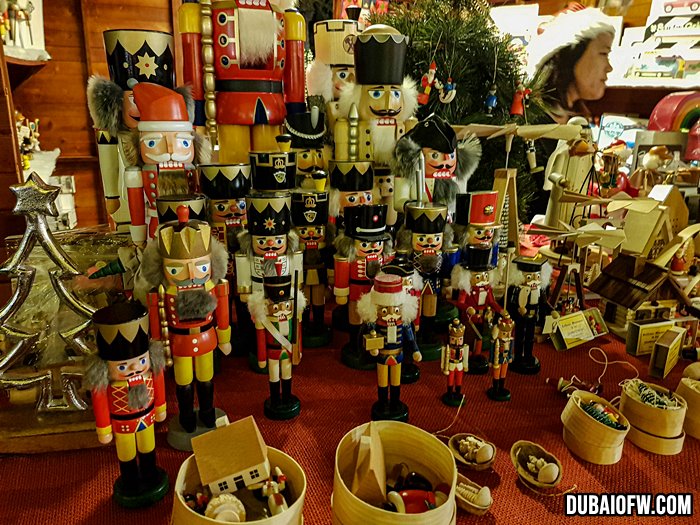 nutcracker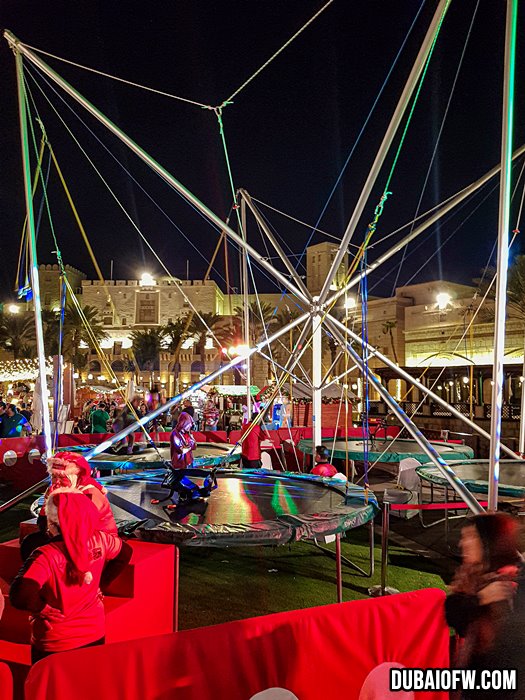 bungy jumping trampoline for kids
the lights
This is a massive place great for an outdoor event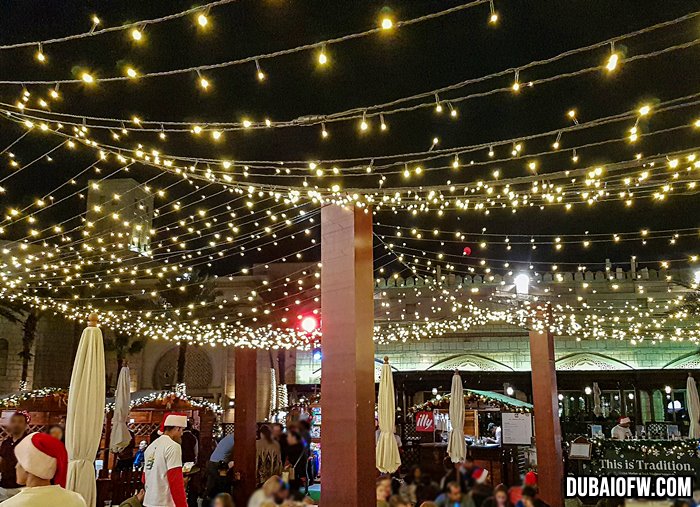 love the lights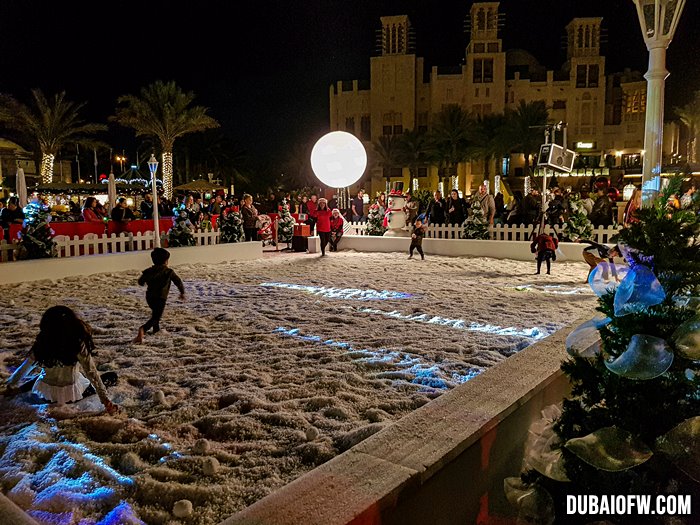 snow play area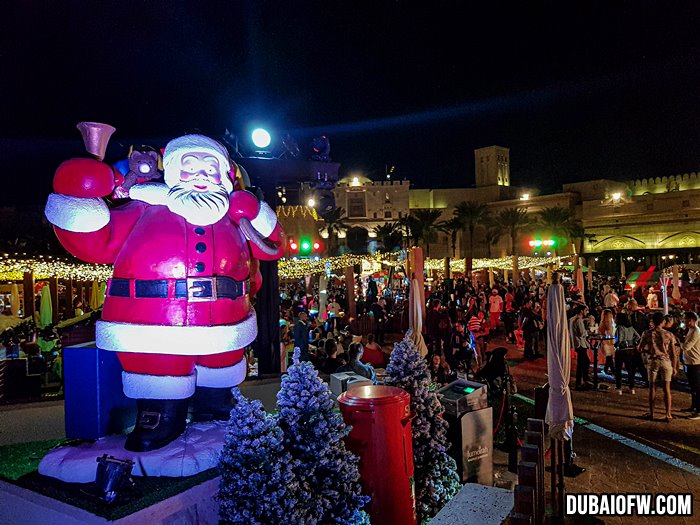 Santa statue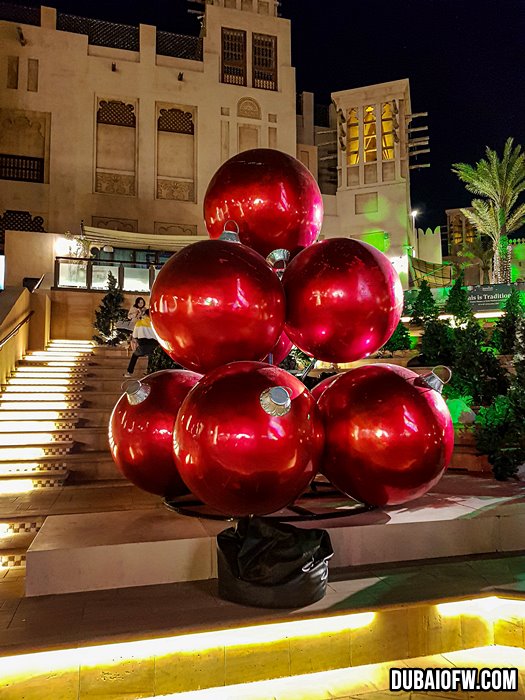 giant Christmas balls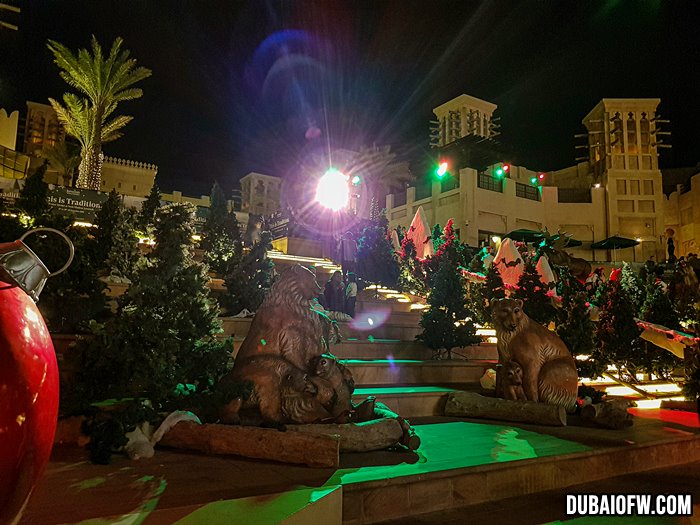 Christmas and statues
carousel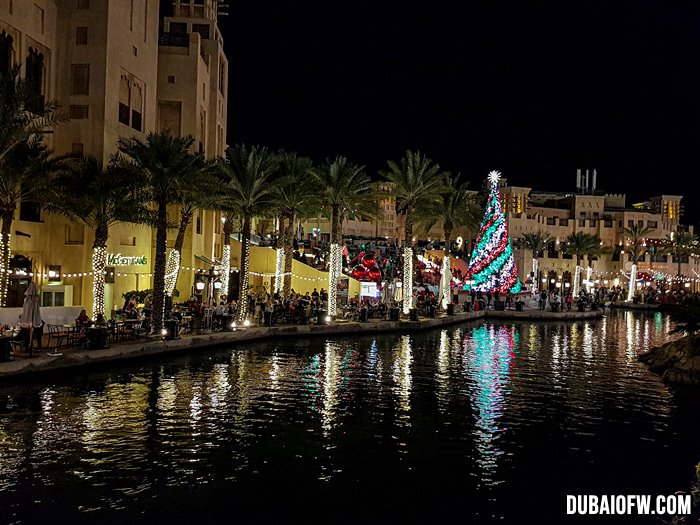 festive mood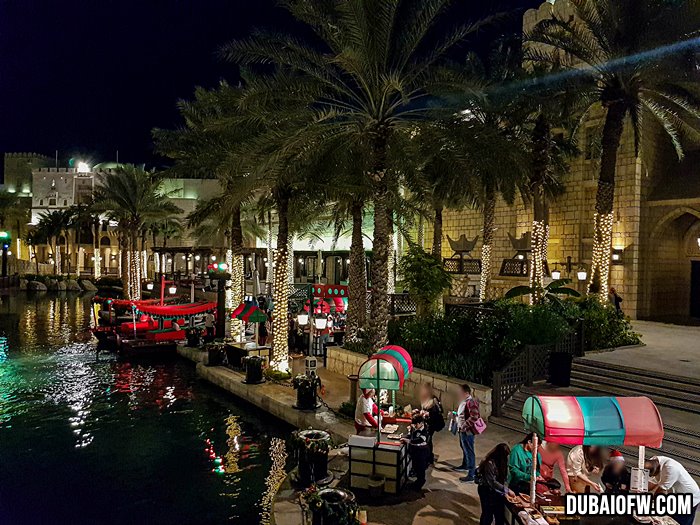 abras and food stalls
displays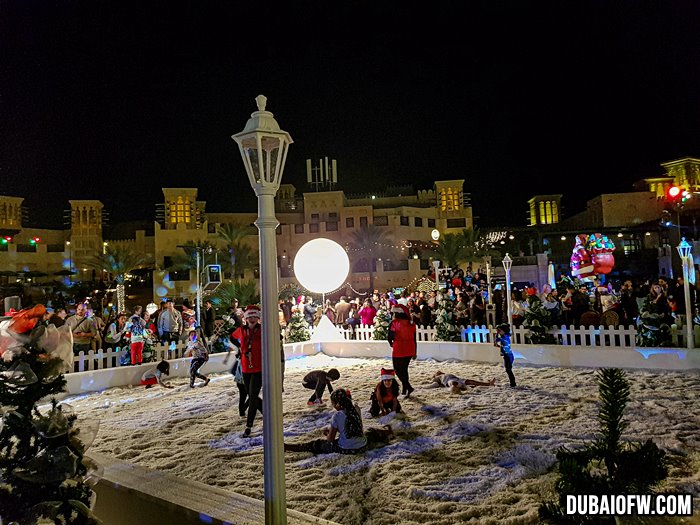 lots of parents bring their children here
this is a yearly tradition of Madinat Jumeirah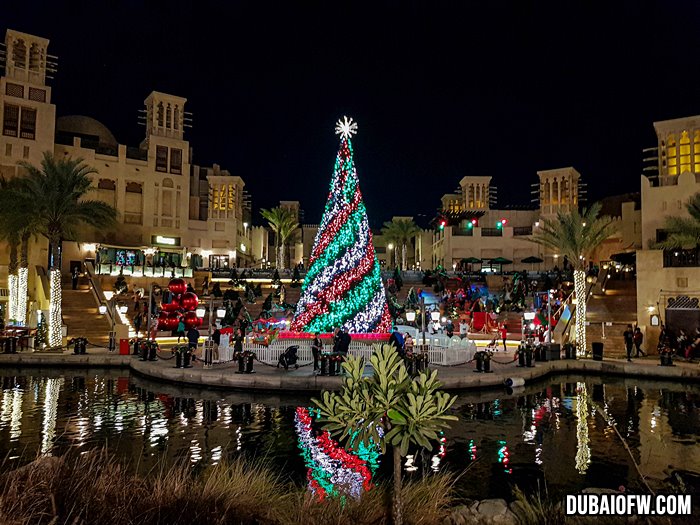 Christmas tree
We drank some mulled wine (yes, this place is a licensed place and there are restaurants in Madinat Jumeirah that are fully licensed – with alcohol and pork), and also passed by the open stalls and shops. In the end we went to one of the restaurants available to have dinner.
Being at the festive market in Souk Madinat Jumeirha has been a beautiful experience altogether, especially when seeing the lights and decors. It makes the winter season and Christmas season in Dubai even more spectacular. I don't know why have not visited this place when we have been in the UAE for more than 8 years, but better late that never!
I am also thankful that the UAE lets non-Muslims practice their faith and celebrate holidays such as Christmas here. We are thankful for the openness of the country.
In case you want to participate or just drop by this outdoor event, please be advised that you can still catch this Christmas market until December 28, 2019!
Dates: 13- 28 December 2019
Timings:
Sunday – Wednesday, 15:00 till late*
Thursday – Saturday, 12:00 till late
*24 and 25 December timings are from 12:00 till late
Location:
Fort Island, Madinat Jumeirah Conference Centre