Christmas is a festival celebrated around the world. Christmas in Dubai is no different, with many hotels and malls preparing for the festive season. Here we list down the best Christmas markets you can visit and feel the festive season all around in the emirate.
Also Read: Dubai Shopping Festival on 15 Dec 2021 to 29 Jan 2022
Christmas in Dubai has its own unique flavor. After all, the UAE is one of the few Muslim countries where people are allowed to freely practice other religions. It's also an open city that offers many opportunities for residents.
While Dubai is only a few hours away from many European destinations, many of the countries with festive markets are closed due to borders being banned for travel and due to the coronavirus.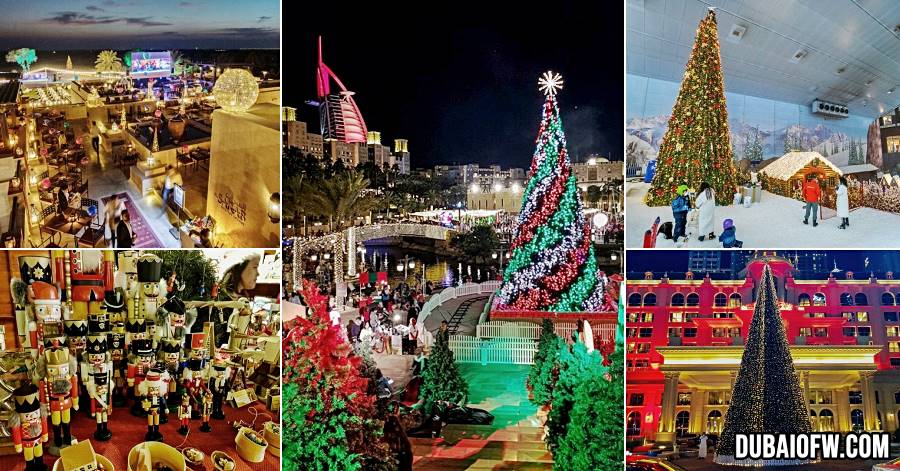 Does Dubai Celebrate Christmas?
Although the majority of the UAE is Muslim, other religious holidays are recognized here, such as Christmas. Dubai has evolved into a multi-religious megacity, and it embraces Christmas's bright lights and fun for its residents.
As a resident of Dubai, I'm really glad that the city has been steadfast in implementing strict rules and guidelines in terms of social distancing. The residents are also following these policies as well which had helped in enabling us to be open to tourists. Still, please be careful as you practice social distancing!
Christmas markets take place at various locations across Dubai, including Winter Garden at Habtoor Palace Dubai, Nakheel Mall rooftop, and Souk Madinat Jumeirah. In this article, we share the Christmas Markets in Dubai you can visit to celebrate this festive season.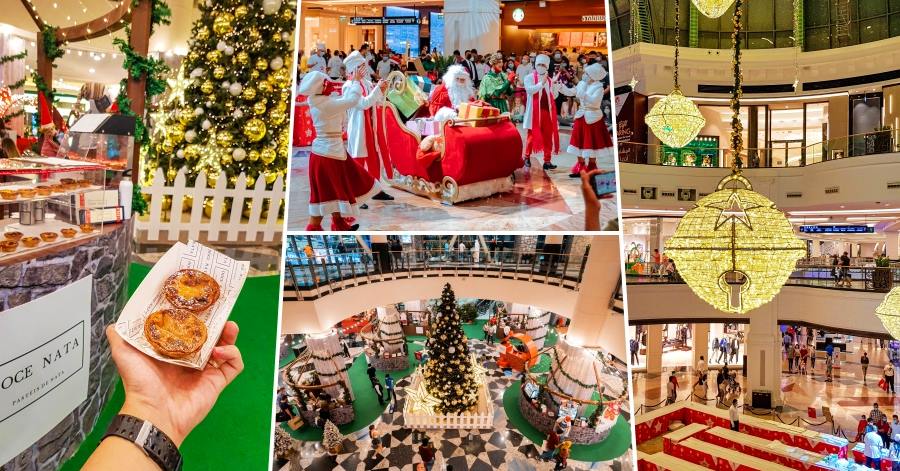 1. Winter Garden at Habtoor Palace Dubai
The Winter Garden at Habtoor Palace Dubai is one of the best Christmas markets in Dubai. It is located at the Versailles Gardens in Habtoor Palace luxury hotel on Sheikh Zayed Road.
It's a great place to celebrate Christmas with your family and friends. The market offers a variety of Christmas-themed activities, including Christmas music, Christmas tree decoration, and gingerbread house making.
Location: Habtoor Palace, Sheikh Zayed Road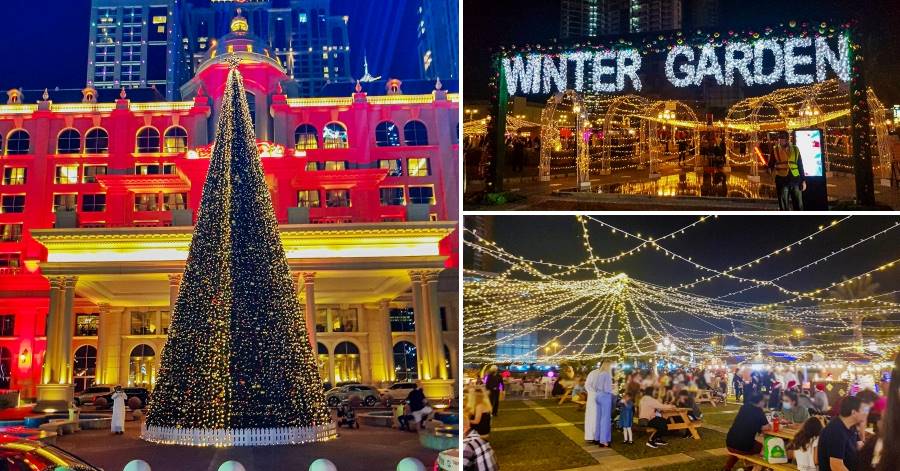 2. Madinat Jumeirah Festive Market
Souk Madinat Jumeirah is a Christmas traditional market with Christmas-themed activities for the whole family. We can say that this is the BEST Christmas market pop-up in Dubai cause there's a lot of activities and decorations set up in all its glory.
The Christmas market offers a variety of Christmas-themed activities, including Christmas tree decoration, Christmas workshop, gingerbread house making, Santa Claus meet and greet, and more.
There's an immersive market with entertainment, including a live band playing seasonal music. Prepare traditional festive cuisine, a North Pole train ride, and take advantage of the opportunity to ride the Abra with Santa by fueling up on
Location: Madinat Jumeirah
December 16-30 – Thur to Sat 12pm onwards
3. Dubai Festival City
Festive Christmas market at Dubai Festival City is one of the best Christmas markets in Dubai. It's a Festive market that offers Christmas-themed activities for the entire family. It is a festive attraction that will see the return of a Christmas tree measuring an impressive 25 meters high.
Here are the following activities and events that you may look forward to when you visit this location: Festive Sing-a-longs, Live Performances, Free activities and photo moments of opportunity, Meet Santa at the Christmas Tree Lighting Ceremony, Snow Falling on Festival Bay
Location: Bay Souk Market at Dubai Festival City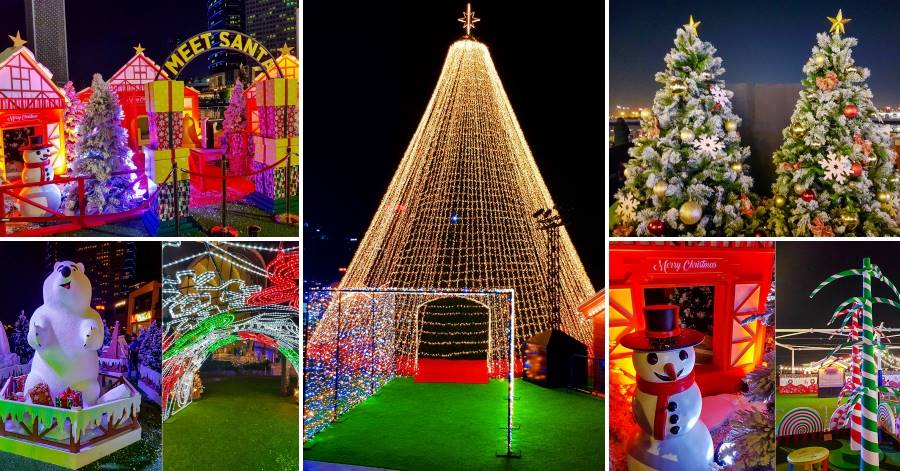 4. Ripe Market
Ripe Market is a marketplace that allows farmers and small company owners to sell their goods. They have a location in Academy Park and this season they turn festive as they celebrate Christmas and the holidays with festive fun.
The whole family can enjoy a day full of celebrations. You'll find everything from visiting Santa's grotto, wreath-making workshops, and more! If you need to refuel on your adventure, then head over for food or drinks at one of many stalls nearby which have something that will suit everyone in your group.
Location: Academy Park
Dates: every Friday 9am to 9pm and Saturday 10am to 9pm
5. JBR The Walk
The Walk, JBR is the perfect place to spend Christmas this year. Not only will there be fun festivities for adults and kids alike but shoppers can find all sorts of gifts during their visit at The Market Place store or one-of-a-kind items like custom-designed streetwear with a personalized message on it while they sip hot drinks by adorably decorated outdoor cafes.
Location: The Walk – Jumeirah Beach Residence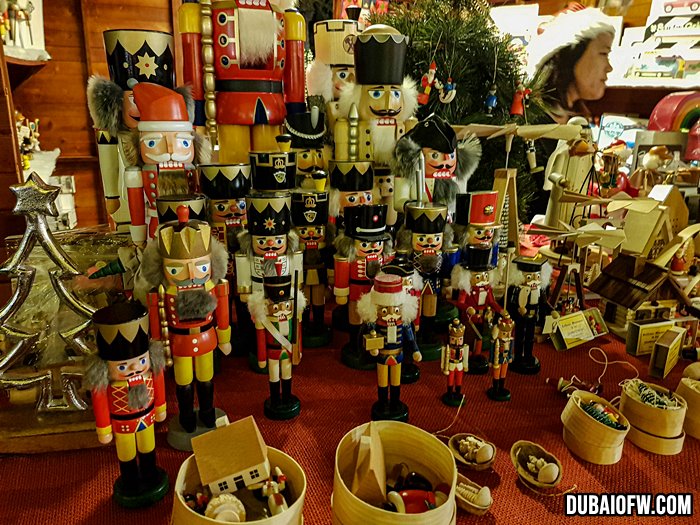 6. Times Square Center – Family Winterland
Families can head on over to Time Square Center and visit Santa Claus's Grotto. Visit Santa and his elves, play in our snow park, be part of our thrilling winter games, receive exciting prizes, and fill your hearts with seasonal joy from December 8th onwards. The kids can have unrestricted access to the snow park, which is supervised by their guardians.
Location: Time Square Center, Sheikh Zayed Road, Dubai
Dates: December 8 to January 2, 2022
7. Nakheel Mall Festive Rooftop Village
Nakheel Mall in Palm Jumeirah features a Rooftop Festive Village as it celebrates the holiday season. With a beautiful Christmas Village, you'll find joyous activities at the mall's rooftop. There are free events such as live music, entertainment, a market, an ice rink, and a huge festive tree as well as children's play area.
There are different stalls selling Christmas stuff and you can also see Christmas trees decorated and Christmas lights are all around this colorful market.
Location: Nakheel Mall rooftop, next to Palm Jumeirah Monorail station
8. Mall of the Emirates Festive Market
This seasonal market in the Mall of the Emirates overlooks Ski Dubai's snowy slopes and is co-sponsored by RipeMarket. This one-of-a-kind holiday pop-up is made up of a variety of stalls selling a diverse selection of festive food and drink items, as well as Christmas ornaments and gifts.
Just to share as well, even just the mall in itself is like a huge festive event! Especially when you visit the entrance area with the huge ceiling and the giant-size Christmas decor, you should visit MOE when you have the time!
Location: Mall of the Emirates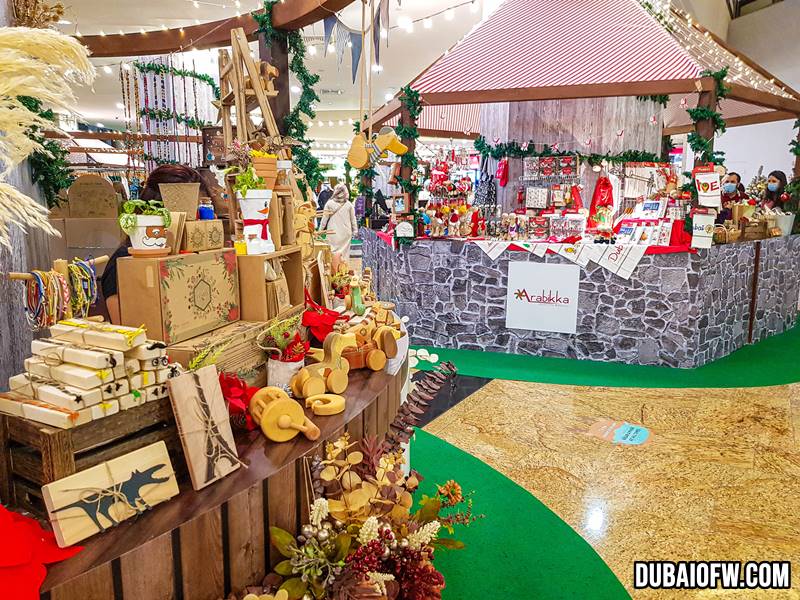 9. Ski Dubai
Ski Dubai features a winter wonderland season. Christmas is a big celebration at Ski Dubai with Christmas trees, presents, Christmas carols, and Father Christmas making an appearance. There are also festive food options available.
A white Christmas is a perfect way to end the year. Visit Ski Dubai for all your family's festivities and get ready to make memories that will last forever with Santa Claus, elves from his grotto (or the North Pole), hot chocolate in signature flavors like gingerbread cookie dough or mint chip brownie chunks!
Location: Ski Dubai at Mall of the Emirates
Dates: December 1 to 25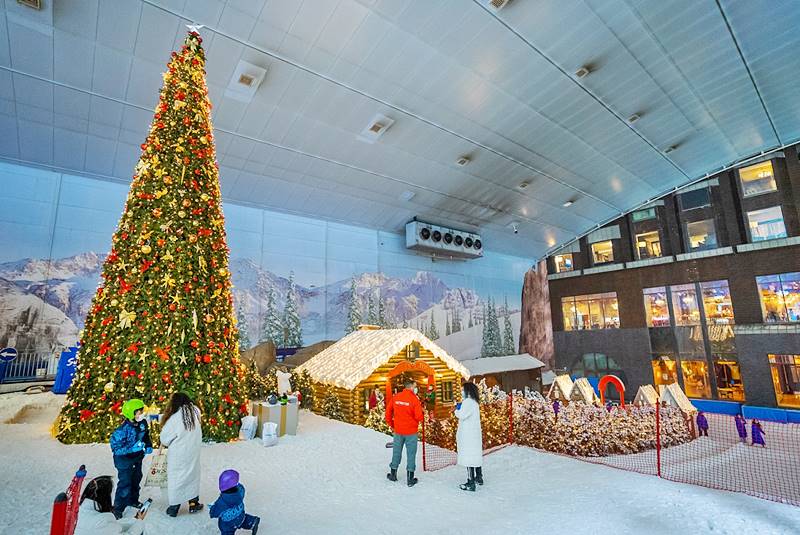 10. Festive Market at JLT Park
The holiday season has returned, and JLT has set up a Christmas market where people may sample some Christmas goodies and experience the festive atmosphere. This event is at JLT Park Gate 2, Cluster O & P.
With wonderful lights and Christmas ornaments, you may feel the holiday spirit. There's plenty to do on a night stroll, including entertainment, sweets, and themed activities. You can even buy Christmas presents from the market stalls.
Location: JLT Park Gate 2, Cluster O & P
11. Al Rigga Night Market
This is more of a night market than a Christmas-themed market. The Al Rigga Night market features affordable food and is a great place especially for hanging out. A nighttime market with pop-up boutiques is open in this neighborhood. There are also food stalls where you may eat Asian street cuisine while sitting outdoors. Given that it's winter, it's nice to enjoy the weather.
Filipino cuisine and Filipino street food is available in most of the food stalls. Muraqqabat, Deira is one of Dubai's numerous locations inhabited by Filipinos, and we Filipinos adore to hang out there, making it an ideal place for a meal or snacks. This winter season, they decorate it with Christmas lights which makes it really festive and colorful.
Location: Al Rigga Street (opposite Al Ghurair Mall)
Dates: Winter Season in Dubai
12. Bab Al Shams Desert Resort
Bab Al Shams Desert Resort is a 5-star luxury desert resort in Dubai. It is located in the heart of the desert, away from city life and crowds. The resort offers a unique Christmas experience with its Christmas market.
The Christmas market at Bab Al Shams Desert Resort is a festive, fun place to shop for Christmas gifts. You can find all sorts of handmade Christmas decorations, ornaments, and gifts in its Christmas Wonderland.
Christmas market stalls will be set up for festive shopping,  meet and greets with Santa are available during the event as well! Mulled wine, hot chocolate and minced pies will be available for purchase at the Christmas market! A stunning 40-foot Christmas tree is the main attraction at this Christmas wonderland!
This December, make sure to visit Bab Al Shams Desert Resort's Christmas Wonderland for a festive celebration that you and your loved ones won't forget.
Location: Bab Al Shams Desert Resort & Spa
Dates: December 10-21
Note: There is a fee of AED 50 for kids inclusive of a meet and greet with Santa and a Christmas gift. AED 50 for adults as entry fee inclusive of mulled wine, hot chocolate and Christmas delicacies on arrival.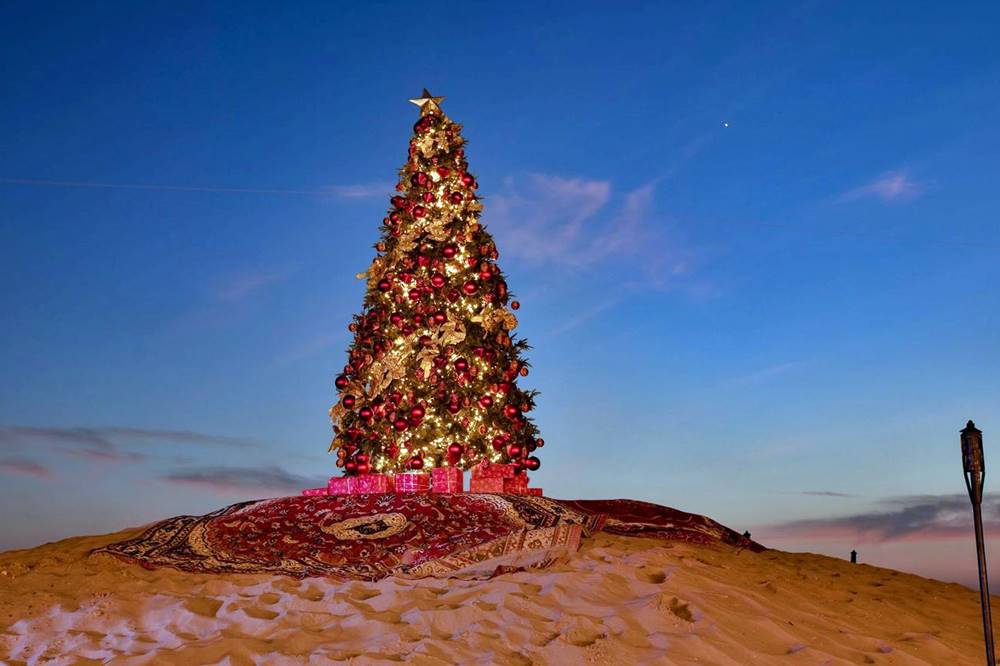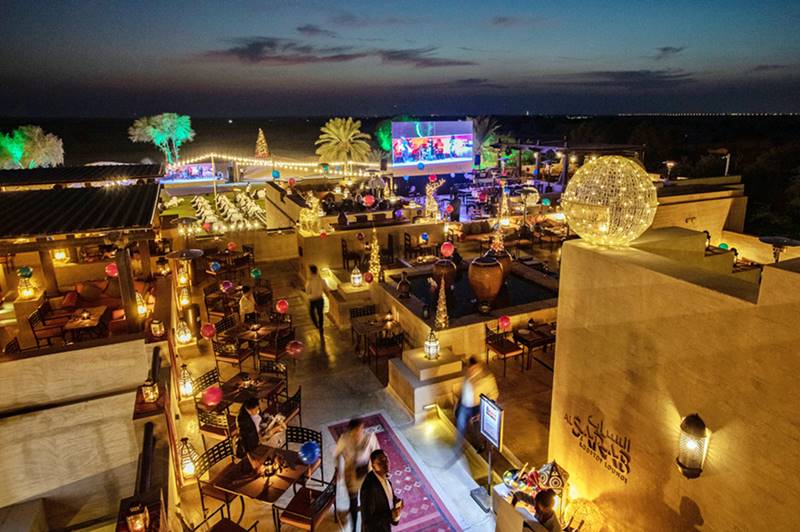 Summary
Christmas market is a festive event, which happens annually and it has become one of the most popular traditions around the world. I am extremely glad that as an expat in Dubai, I get to experience and visit these pop-up markets during winter season as it helps spread the festive and happy mood with each other.
After all, many expats are away from their families and holiday seasons are one of the events where homesickness strikes workers the most. For us, this is a good way to keep up the festive spirit and still be thankful that we are able to go out in public.