For our latest OFW feature, we interviewed Mardy Ann Mondragon, who has been living in Dubai for 8 years now. She is currently working as the General Manager of SA Movers. She also recently started her own cleaning company, Mum and Mop Cleaning Services.
Mardy, who is also called "Dy Ann" by her family and close friends, hails from La Union province in the Philippines. She is married and has 3 wonderful children, and they actually live with her in Dubai! When she first came here, she was often homesick… missing her family, and always feeling an "empty space" in her heart. So she decided to bring them here… and now her main struggle is that she needs more "space" in their house! Hehe.
Kidding aside, Mardy's story is truly unique, for she is not only focused on her career, but on helping others, as well. Being a manager, running her own business, and caring for her family — she's a superwoman! In fact, we're sure that many OFWs will be able to relate. We have always been dubbed as "modern-day superheroes," after all. Let's get to know more about Mardy and her life in Dubai through the following OFW interview!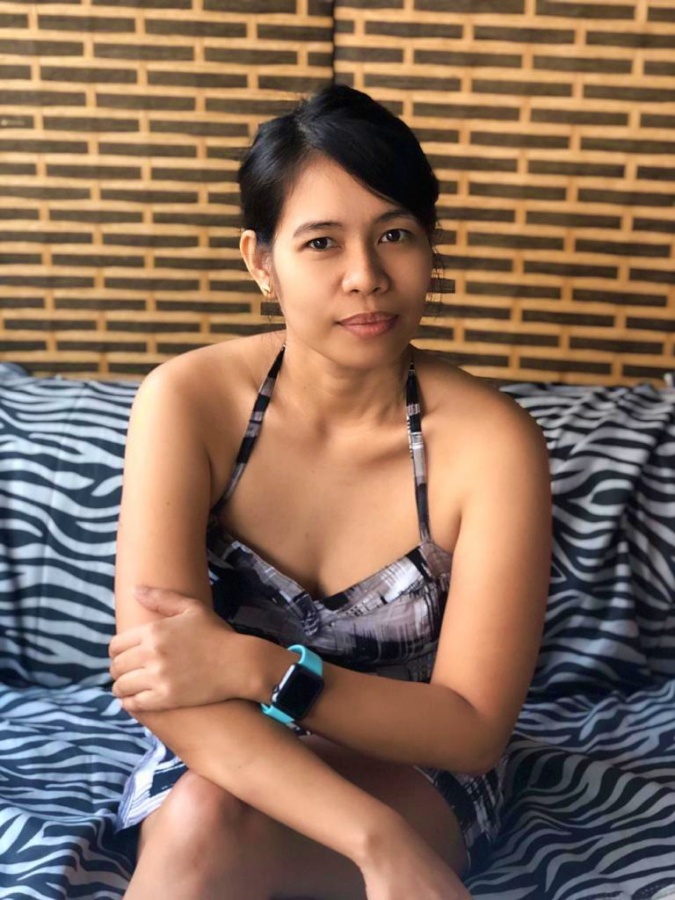 OFW Feature: Mardy Ann, General Manager of SA Movers and Owner of Mum and Mop Cleaning Services
Name: Mardy Ann Mondragon
Nickname: Mardy, Dy Ann
Current Profession: General Manager of SA Movers, Owner of Mum and Mop Cleaning Services
Course: Bachelor of Science in Commerce, Major in Marketing
Years in Dubai: 8 years
1. Tell us about yourself.
Hello! My name is Mardy Ann Mondragon, born and raised in La Union, Philippines. My friends call me "Mardy," but my family would call me "Dy Ann." I am currently working as the General Manager of SA Movers, and just recently I put up my own cleaning company called Mum and Mop Cleaning Services. I am the eldest daughter of Mr. and Mrs. Mario Marzan. I am married and I have 3 kids; they are all here with me in Dubai. I graduated from Saint Louis College in San Fernando, La Union, with a degree in Bachelor of Science in Commerce, Major in Marketing. I came here to Dubai in September of 2013, and I have been here in the UAE for 8 years now.
2. Why did you come to Dubai?
OFWs like me would have a common ground or similar reasons for leaving our country. It is to earn more for our families and our loved ones. I am no different; I have the same goals.
3. What were your previous jobs?
I worked in a call center back home for 7 years. Then when I came here, the company I joined was a start-up company. It used to be MoveSouq, now it's ServiceMarket. It was an environment where everyone from the team was learning from each other.
We have put together our knowledge from our previous works and built a strong team to deliver and meet the expected outputs from us. It was my first job here and I learned a lot from there, things that I am now able to utilize in my current position.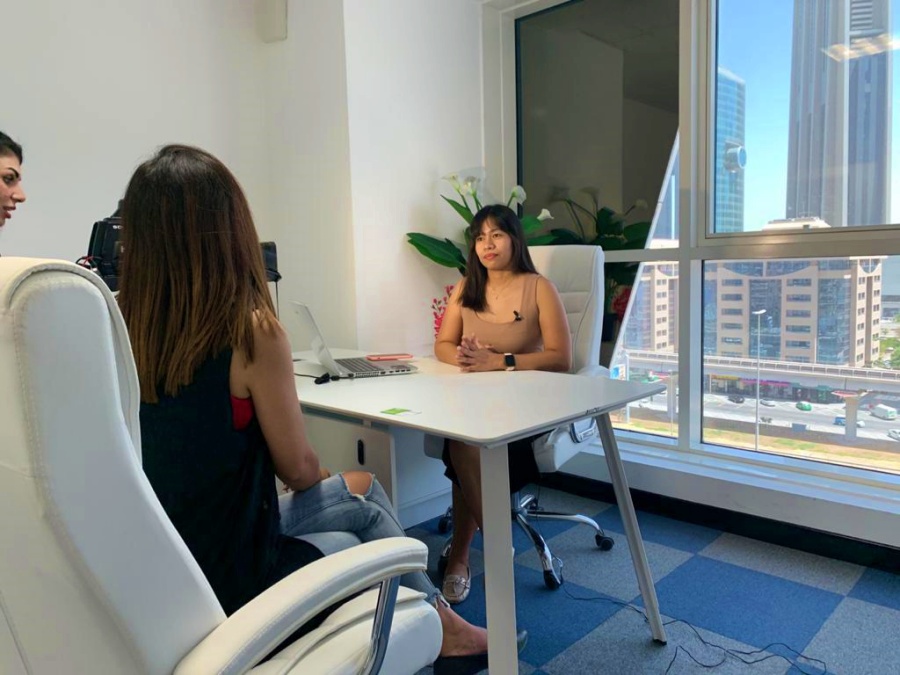 4. How do you find your current job? Are you happy/satisfied with it?
My current job is a mix of challenges and fun! I am challenged in the sense that I have to overcome my performance month per month. It is also fun because I get to meet people from all walks of life. I get to understand the needs of each client, and each and every one is unique.
5. Are you able to save in Dubai? Or do you have any investments you wish to share?
Saving takes a lot of discipline. You need to have that mindset of doing something or achieving something that will give you the inspiration to save. But yes, I have some savings and I am looking into investing more of our savings into something that will earn for us.
6. As a family, is it difficult to live in Dubai? What are your struggles? What's life like outside work?
Yes, it is difficult, but it is all worth it. My struggles then are that when my family wasn't here, no matter how much I earned, there was always an empty space – the longing to be with the kids and my parents. My struggle now is that I need more space in the house. Hahaha. And you know, the pain in moving and the expenses that come with it.
Life after work is always about family. Even not after work, but every time I get the chance to bond with them, I do it. I spend too much time with my work and tend to neglect mommy duties. My work is demanding too much of my time, especially the new build business – real struggles are there. And as they always say, the beginning is always the hardest part.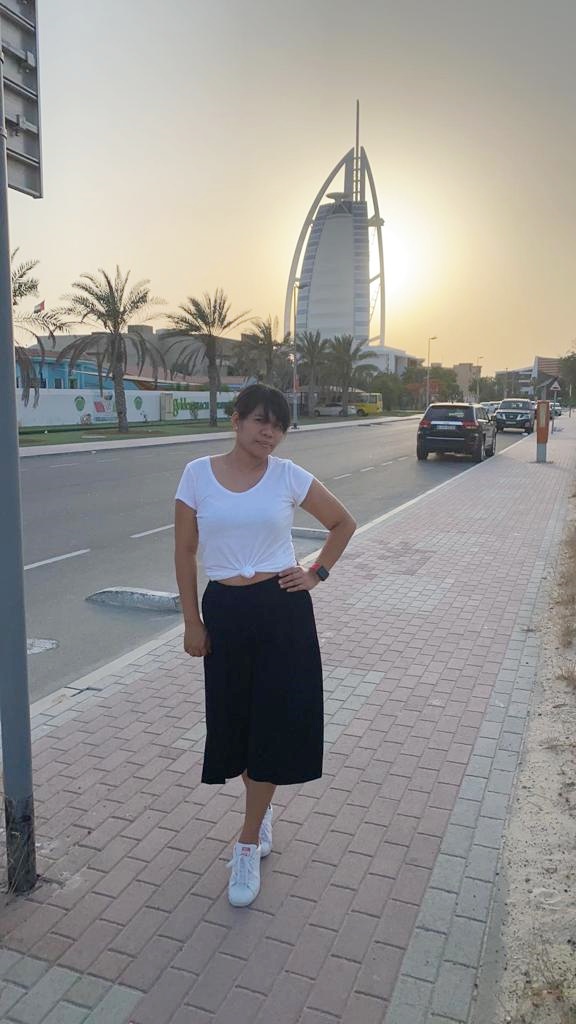 7. What do you like about Dubai?
What I like about Dubai is that I can leave my car even if the engine is on… hahaha… without fearing that it can be stolen. Dubai is one of the safest places that I know. I like that the rules are very, very straightforward and I like how people of different races/nationalities can work and get along together. Dubai also has tourist spots that people from around the world have been dreaming to see, but we are just a step away! So Dubai for us is filled with fun, adventure, and at the same time livelihood.
8. What do you NOT Like about Dubai?
Dubai is tempting! It offers a wide variety of sales everywhere and every time! It is so tempting that it can almost lure you into spending all that you have and even what you don't have! Shopping can be so addictive and if you can't control yourself, it will bring you down. I see people especially other OFWs like me who spend a lot on various things, even without enough budgets!
9. What are your plans in your career/family/future?
I want to be able to put things in a stable place. I will continue to manage our moving team so it will grow to the level where we visualize it to be. As for the new business, I would take it slow and feel every bit of the process as we, as a company, will continue to grow and conquer as other successful companies do. In that way I would be able to help our fellow Filipinos, even the ones who came here to find their place and secure a job.
My family, they are already here so I couldn't wish for more. But I still would like to bring my parents here again, especially since Christmas is coming up soon. We have not been able to come home because of the pandemic, so we want to spend the holidays with them.
My future plan/s, like what I've mentioned above, is to get our small business running and to be able to help our kababayans in landing a job, too. We may not help a lot of them but our help, even to a few, would make a difference in their lives.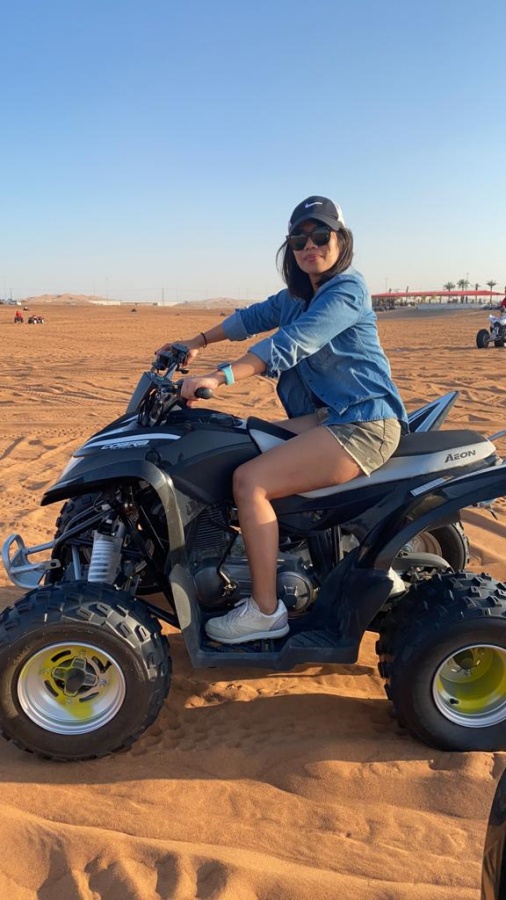 10. You have any tips for kabayans when working/finding work/living in Dubai?
Yes, for our kabayans who are new and still looking for work, DO NOT GIVE UP. Giving up is the easiest decision there is or the easiest way to go, but think of why you are here. Keep looking! You may not be able to find the work easily, but it will come. The process of coming here is already difficult, so the fact that you are able to make it through means this is for you, just don't give up. If you are feeling down, homesick, look up. HE is looking down at you.
For the ones who are already working, I would say LOVE YOUR WORK. Learn as much as you can, save as much as you can. There will be rainy seasons; you wouldn't know when these would come, so it is best that when they do, you are ready… we are ready. Share what you know and learn what you don't. There will be hard times, too, but use them as a challenge to be a better you.
BONUS: Is there anything else you'd like to share with our readers? A message for your family, and to promote your business, perhaps?
Yes. I am not a showy person, but I do thank first of all the Almighty God, for carrying my load and giving me strength, especially during the times when I had almost given up. I am thankful for my family who has been my constant inspiration in this endeavor. To the people who have challenged me and helped me win my battles, thank you all so much.
I would also like to promote our company SA MOVERS. Please contact us for all your moving needs. You can find us everywhere — Google, FB and IG. You can call us at 528331318.
And for all your cleaning needs, let us help you get a clean and relaxing home! Mum and Mop Cleaning Services are always ready to serve! You can reach us at 0553535816 or email us at mumandmops@gmail.com.
Connect with Mardy Ann Online
To know more about Mardy Ann, as well as to learn about her company (SA Movers) and business (Mum and Mop Cleaning Services), you may follow and connect with her through the following online channels:
SA Movers
Website: https://www.samover.net/
Instagram: https://www.instagram.com/samover.pack/
Mum and Mop Cleaning Services
Website: https://www.mumandmop.com/
—————-
*Photos provided by Mardy Ann Mondragon
Are you an expat in Dubai? Do you want to be featured in the website? Send us an email telling us you want to be featured at admin@dubaiOFW.com and we will send you the set of questions! Let's help other Pinoys who want to come to Dubai understand what life in the UAE is like through your story.