For today's OFW feature, we interviewed Gea, a 25-year-old Filipina living and working in Dubai. Despite her young age, she is currently working as a Retail Branch Manager, having completed her Bachelor's degree in Hospital & Restaurant Management, and graduating cum laude. Wow!
Gea has been working in Dubai for three years now, though she has actually lived here previously, with her family. Both her parents are OFWs, although her father became ill and has passed away. Having returned to Dubai, Gea is actively pursuing her career, meeting challenges, and enjoying life!
In the following article, Gea shares the ups and downs that she has been through. Through it all, she considers her mom and dad as her inspiration, motivating her to stay positive amid life's trials. She also shares some tips for saving money, working hard, and never giving up on cherished dreams.
OFW Feature: Gea, Retail Branch Manager in Dubai
Name: Gea Badelles
Age: 25 years old
Current Profession: Retail Branch Manager
College Degree: Bachelor of Science in Hotel & Restaurant Management
Years in Dubai: 3 years (for work)
1. Tell us about yourself.
Hello! I'm Gea, 25 years old, and currently working as a Retail Branch Manager for Dubaipetfood (The Pet Shop LLC). I completed my Bachelor's degree in Hotel & Restaurant Management at Mindanao State University-Iligan, where I graduated cum laude. I am also a certified Human Resource Management Professional and a student at the American Institute of Professional Studies in Dubai.
I have been working in Dubai for three years. In 2006, I also stayed here with my family, but then I returned to the Philippines after a couple of years because of my dad's health condition.
2. Why did you come to Dubai?
I returned to Dubai so I could pursue my international internship at Melia Dubai Hotel (now The Canvass Hotel Dubai – MGallery by Sofitel). I came back after seven years, since my father passed away. Previously, he was also an OFW here in Dubai — a government nurse, to be exact.
Being raised by an OFW, I suppose, made me decide to return and work here.
3. What were your previous jobs?
During my college years, I managed a pastry shop business online. After my international internship — wherein I was involved in Culinary, F & B, and Reception — my first job here was actually in the retail industry. I was a Sales Associate under Paris Gallery Group of Companies before getting the job that I have now.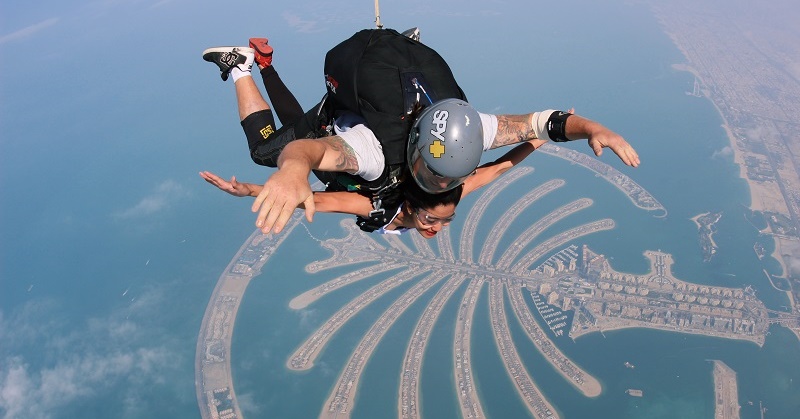 4. How do you find your current job? Are you happy/satisfied with it?
At 23 years old, I was hired as an Assistant Manager, and later promoted to Retail Branch Manager. At first, it wasn't easy for me as a young manager, managing staff who are older than me and working with co-managers that are mostly from the UK. But so far, I am truly blessed where I am right now. Working at the company as helped and molded me a lot.
5. Are you able to save in Dubai? Why/How?
It was a struggle during my first year, but from that time onward, I always see to it that I have something to spare for my savings. But perhaps the most important lesson I learned is this — do NOT spend ALL your savings when you go on vacation! Otherwise, you'll go back to zero and find it hard to save again. Always keep some of your savings with you, for future purposes.
6. Is it difficult to live in Dubai? What are/were your struggles? What's life like outside work?
For me, living in Dubai is not that difficult since I've lived and stayed here before. But as a young OFW — a newbie — my dilemma is with regard to the path that I need to choose. What field and line of job should I take? Then, there is the pressure of having the need for "more experience," which most UAE employers prefer in job applicants.
7. What do you like about Dubai?
I consider Dubai as my second home, especially since this is a place where my whole family spent time together. Also, Dubai helped our family to survive.
What's more, I love the amazing infrastructure and mall sales! If you're in Dubai, it's also easy to go to other countries and experience extreme adventures!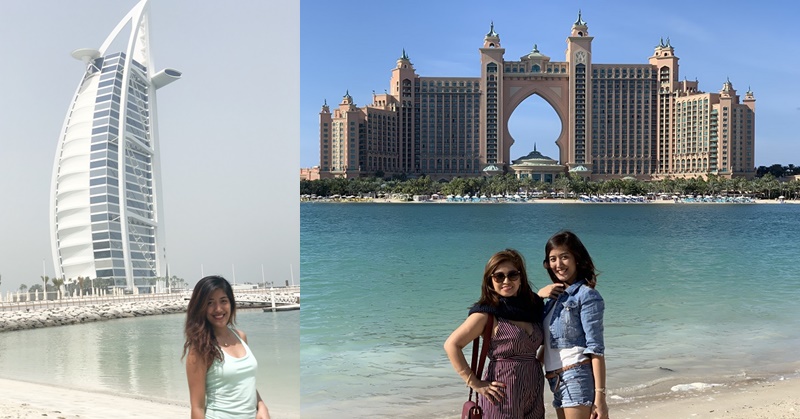 8. What do you NOT Like about Dubai?
Humidity, sandstorms, and summer!
9. What are your plans in your career/family/future?
Career-wise, I would like to continue developing and growing in my managerial position. I also plan to re-start my pastry business (or any other business) soon, here in Dubai or in the Philippines.
10. You have any tips for Kabayans when working/finding work/living in Dubai?
Believe in yourself, know that you can do it, because it is He who put you in this place. He always has a great purpose for your life! I recommend reading Genesis 28:15 and Philippians 4:13.
Never give up! Always strive harder. Save, but don't forget to reward yourself. Enjoy life to the fullest while you're still young and able! Be tough and wise in making decisions, and always guard your heart since "gwapos" are everywhere! 😀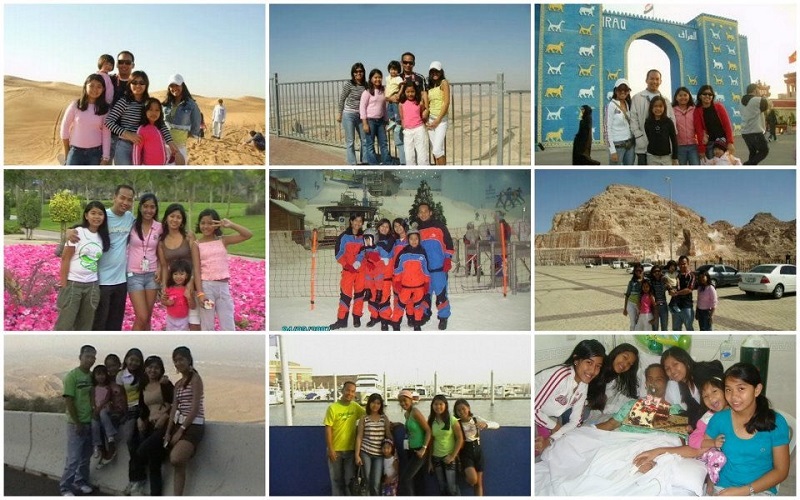 BONUS: Is there anything else you would like to share to our readers?
Yes, there is! I would like to say that my mom, Achin Badelles, deserves to be recognized for her dedication and hard work. She has been an OFW here in Dubai for 14 years. Being an OFW — and a widow — for almost a decade is not easy, yet she was able to raise us and provide for us throughout the years.
Congratulations Mama, for raising us all… You are such a supermom!
I also dedicate this post in loving memory of my deceased father, Augustine Badelles, who was a government nurse and Al Rostamani's former private nurse.
Mama and Daddy… both of you are our inspiration! We love you both always! — Gea, Chinine, Ghustine, Blessy, and my baby bunny, Lily.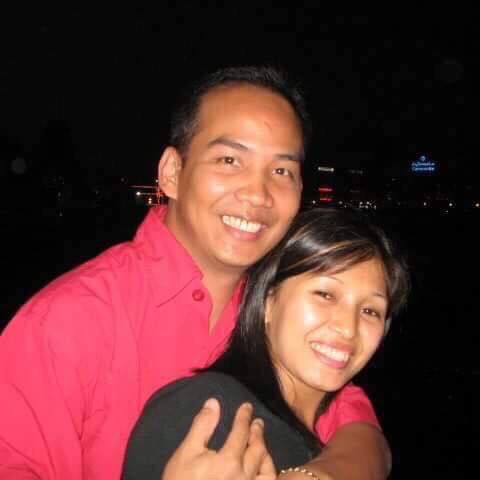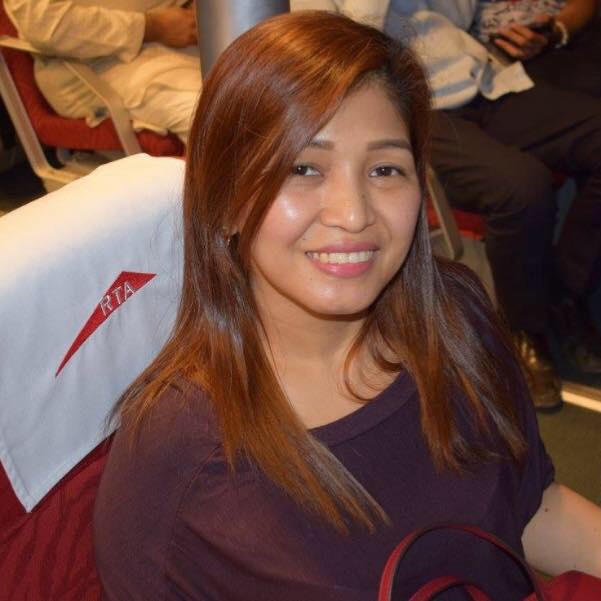 Connect with Gea on Social Media
To know more about Gea, you may get in touch with her through her social media pages:
Instagram: gea.badelles
Facebook: Geachin Innacence Badelles
Facebook page: Missing Rib
—————-
*Photos provided by Gea
Are you an expat in Dubai? Do you want to be featured in the website? Send us an email telling us you want to be featured at admin@dubaiOFW.com and we will send you the set of questions! Let's help other Pinoys who want to come to Dubai understand what life in the UAE is like through your story.