For today's OFW feature, we interviewed Migie, a 26-year-old Filipina in Dubai. Having completed a Bachelor's degree in Hospitality and Tourism Management, she has just accepted a job offer as a Restaurant Manager. Prior to this, she worked as a Supervisor for a couple of years, and was also a Restaurant Manager in the Philippines.
Like many other expats, Migie has had her share of ups and downs. She was already living independently in the Philippines, when a personal tragedy brought her to Dubai. Fortunately, some of her family members are already here; plus, her boyfriend (now husband) came to be with her. They are now happily raising their 4-month-old baby girl!
Nowadays, Migie enjoys living in Dubai's diverse environment, trying out various cuisines and learning about different cultures. She has a tried-and-tested tip for saving money, and shares encouraging words to fellow Filipinos in Dubai. Read more about her experiences and insights through this touching OFW interview!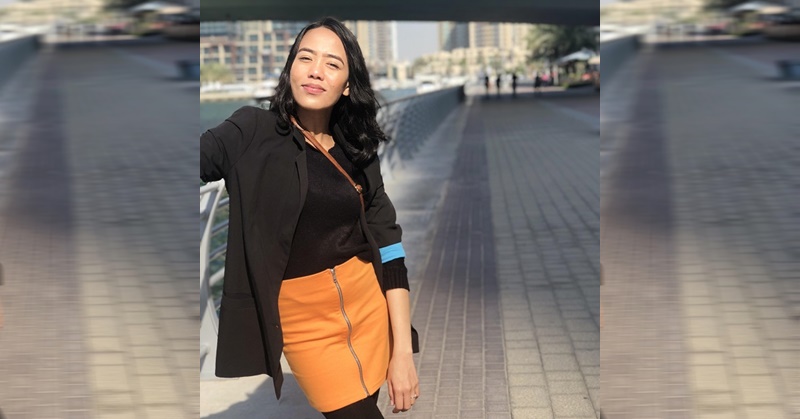 OFW Feature: Migie, Restaurant Manager in Dubai
Name: Migie Angeles
Age: 26 years old
Current Profession: Restaurant Manager
College Degree: Bachelor of Science in Hospitality and Tourism Management
Years in Dubai: 3 years
1. Tell us about yourself.
Hi! My name is Migie Angeles; I just turned 26. I graduated CumLaude, with a Bachelor's degree in Hospitality and Tourism Management. I've been living in Dubai for 3 years now. I worked as a Supervisor for a fast food restaurant and I've recently finished my contract. I've just signed a new offer for a managerial position with a reputable company, which I am really excited about!
2. Why did you come to Dubai?
I needed a fresh start after a painful miscarriage 3 years ago. I was living independently back in the Philippines, but I decided to leave everything behind and be closer to my family so I could cope. I did not intentionally plan to stay here for long, but then, my boyfriend came here after about 6 months of being in a long distance relationship. We started a career here and got married last year. Now, we plan to raise our 4-month old baby girl here for as long as we can.
3. What were your previous jobs?
I was a Restaurant Manager in the Philippines for 3 years, then a Supervisor here for 2 years. I've just ended my contract and signed a new offer from a different company as a Manager.
4. How do you find your current job? Are you happy/satisfied with it?
I was happy with my job, but having a baby here means that I needed to "step up" my career in order to keep up with the cost of living; hence, finding a better one. I enjoyed working with my kabayans and other nationalities. Workload could get stressful at times but nonetheless it was fun!
5. Are you able to save in Dubai? Why/How?
Yes, my husband and I have enough savings. Our "mantra" when it comes to money is pretty much like everyone else's. We have fixed savings from our monthly income, which we keep right away. Whatever is left, that's what we allocate for our daily expenses. We splurge occasionally, and that's okay — be it on food or stuff — but only during sale season.
6. Is it difficult to live in Dubai? What are/were your struggles? What's life like outside work?
I guess, it all comes down to your mindset, whether it is hard or easy to live here. The cost of living here is very high, but there are a lot of ways (and I, especially, always look for ways) to beat that. Simple things such as buying in bulk when its on sale, packing lunches for work, using different apps that offer discounts or promotions, and making extra income by selling pre-loved items online. These are great ways to save a lot!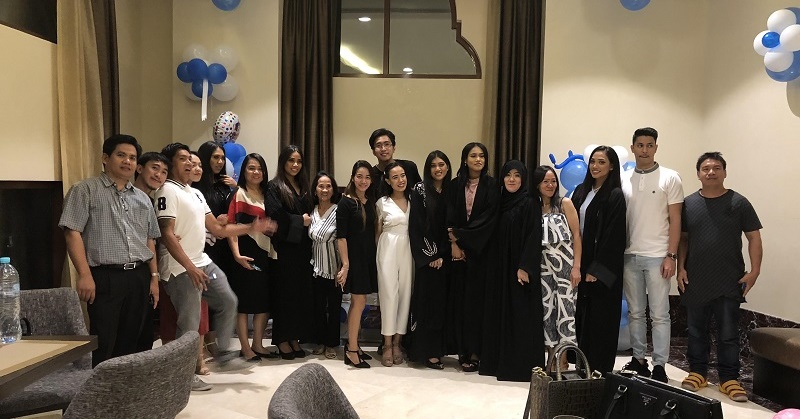 7. What do you like about Dubai?
This place is a "melting pot" for a lot of nationalities. It offers a glimpse not just of the Arab world, but also Asia and so much more! From food (which I absolutely love) to cultures and traditions. I love that I don't have to go to India to try the best butter chicken and roti. Or go to Pakistan for a really good Chai Karak! Most especially, I love coming home to my husband and daughter after a long day at work.
8. What do you NOT Like about Dubai?
Definitely summer!!! I hate the scorching heat and the occasional sand storm. I don't know if need to explain further? 😅
9. What are your plans in your career/family/future?
My husband and I plan to stay and raise our daughter here for as long as we can. We both have OFW parents and we know firsthand how difficult it was being away with them, and we don't want the same for our daughter. Right now, we're just gonna do our best to provide and secure a better future for her.
10. You have any tips for Kabayans when working/finding work/living in Dubai?
For my fellow Filipinos who just came here and are looking for a job, don't give up! The beginnings are always the hardest, but always keep in mind that great things take time. Be patient, don't lose hope, and if there's anything that you need to know, simply ASK. There are so many pages on Facebook and a lot of people out here who are willing to help. In fact, you can also ask me! I know how difficult it is during the first months, and I'd be willing to provide answers to your questions if there're any.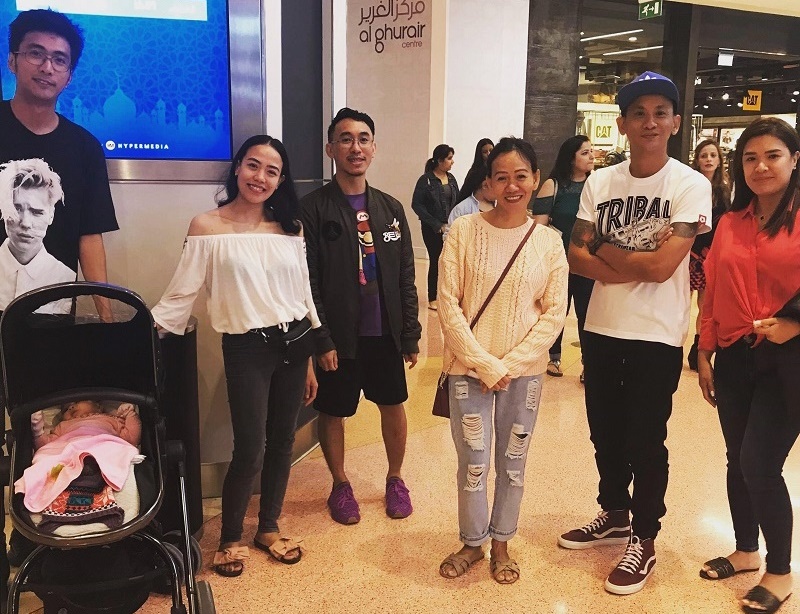 Connect with Migie on Social Media
To know more about Migie, you may get in touch with her through her social media pages:
Instagram: @migiestic
Facebook: Migie Angeles
What's more, Migie sells delicious cheesecake! You can make orders or queries through her Instagram page, @millicentcheesecake.
—————-
*Photos provided by Migie
Are you an expat in Dubai? Do you want to be featured in the website? Send us an email telling us you want to be featured at admin@dubaiOFW.com and we will send you the set of questions! Let's help other Pinoys who want to come to Dubai understand what life in the UAE is like through your story.