Today's OFW interview features Andy Salas, the General Manager of an award-winning restaurant in Dubai. Thanks to his exemplary leadership and commitment to customer relations, Couqley, a French Bistro and Bar in Jumeirah Lake Towers (JLT), has been recognized as Dubai's number one restaurant, on both TripAdvisor and Google!
Prior to arriving in the UAE, Andy had worked in several industries. He's been a writer for the magazines of a major publication, and a technical trainer for a contact center, among other roles. As part of his educational background, he has taken up Business Accounting, and eventually a Culinary Course, as well. Indeed, he's a multi-talented kababayan!
However, perhaps what makes Andy stand out is his ability to interact with people from all walks of life. He is able to establish genuine connections… with customers, as well as the people he works with. If we were to describe a "people person," Andy would make an ideal example!
Recently, Andy has been nominated for a prestigious award himself… as "Restaurant Manager of the Year" for the upcoming Caterer Middle East Awards 2023. Should he win, it's definitely a big deal — not just for Andy and Couqley — but for the entire Filipino community. We wish you the best of luck, Andy!! And now, let's get to know more about this man's inspiring OFW story!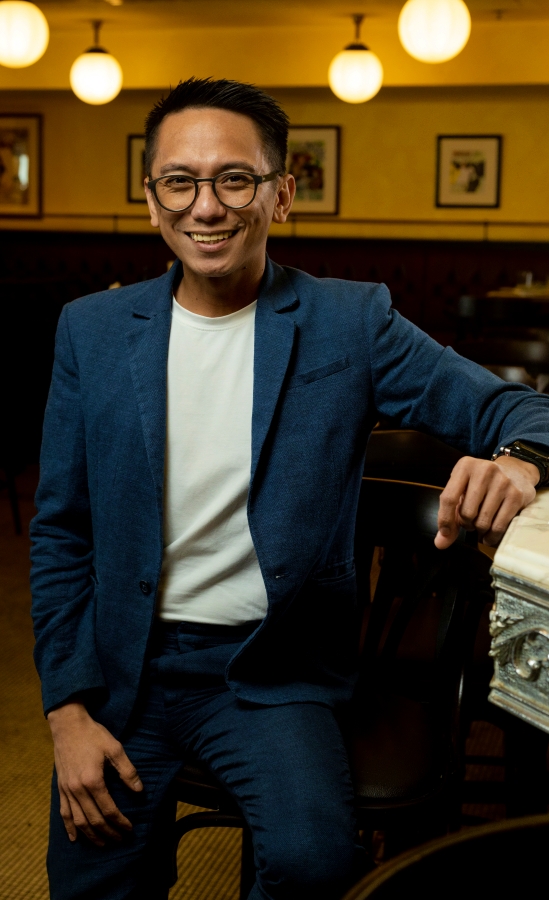 OFW Feature: Andy, General Restaurant Manager in JLT Dubai
Name: Ferdinand Salas
Nickname: Andy
Current Profession: General Manager, Couqley Dubai in JLT
Education: Business Accounting
Years in Dubai: 7 years
1. Tell us about yourself.
Hi! My name is Ferdinand, but everyone calls me Andy. I am the General Manager of Couqley Dubai (@couqleyuae) in Jumeirah Lake Towers. I studied Business Accounting and I've been a resident of Dubai for more than 7 years now.
2. Why did you come to Dubai?
I took a Culinary Course and decided to come to Dubai from Singapore as a Chef to expand my horizons in my chosen field – the Food & Beverage Industry. I landed a job at Couqley and with my natural ability to connect with people from all walks of life, the management decided to put me as part of the FOH team, working as a Chef de Rang or Senior Server. That's when my Dubai journey started.
3. What were your previous jobs?
I've worked with several industries – writing for magazines of a major publication, technical trainer for a major contact center in Southeast Asia, to supporting clients with their marketing and online presence needs.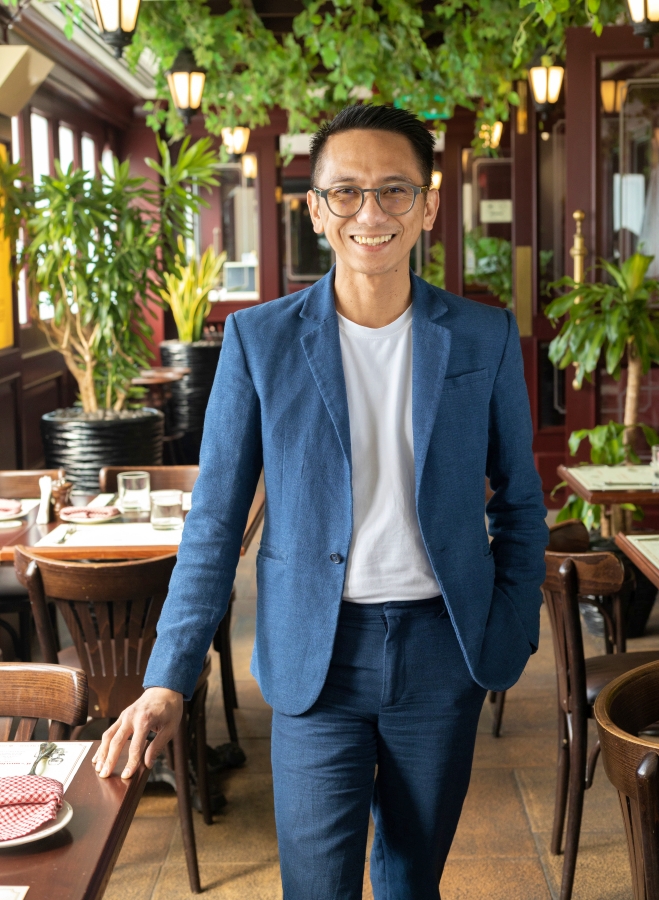 4. How do you find your current job/business? Are you happy/satisfied with it?
I have never thought that I'd be in the Hospitality Industry. I guess my love for travel and food helped me a lot with my current role by giving me a wider perspective about guest relations. My role and ability to relate with people from all walks of life has enabled me to create a network that has become a pivotal role in making Couqley Dubai a very successful venue.
Now, Couqley Dubai is the number one restaurant among almost 10,000 venues in Dubai and has maintained it for almost two years under my watch! My friends in the industry also tell me that I could be the first Filipino to lead a licensed European (French) restaurant in Dubai, which gives me more reasons to be grateful for.
Saving is hard, especially when you want to establish a certain image that you want other people to perceive you. It is easy though when you have another bank account that you consider non-existent. While in Dubai, I save by following the 60 – 20 – 20 rule: 60% goes to my living expenses, both here and in the Philippines; 20% goes to savings; and 20% goes to personal wants. It is also great to share that during my stay here, I've managed to invest in two properties back in the Philippines.
6. Is it difficult to live in Dubai? What are your struggles? What's life like outside work?
It depends on one's perspective, really. And your lifestyle as well. I guess the only challenge that a lot of our kababayans are facing is the continuous increase of rental prices in the country. A lot of my Filipino friends and even foreign ones save on this major expense by sharing accommodations. On my part, as privacy is the only pleasure I enjoy, I always make sure that my own apartment is on top of my living expenses' priority.
Outside work, I enjoy going to the beach. There are many first class places that offer beach access for free, not to mention public beaches with awesome views. Also, there are so many things and activities to try here and around Dubai for a very reasonable price.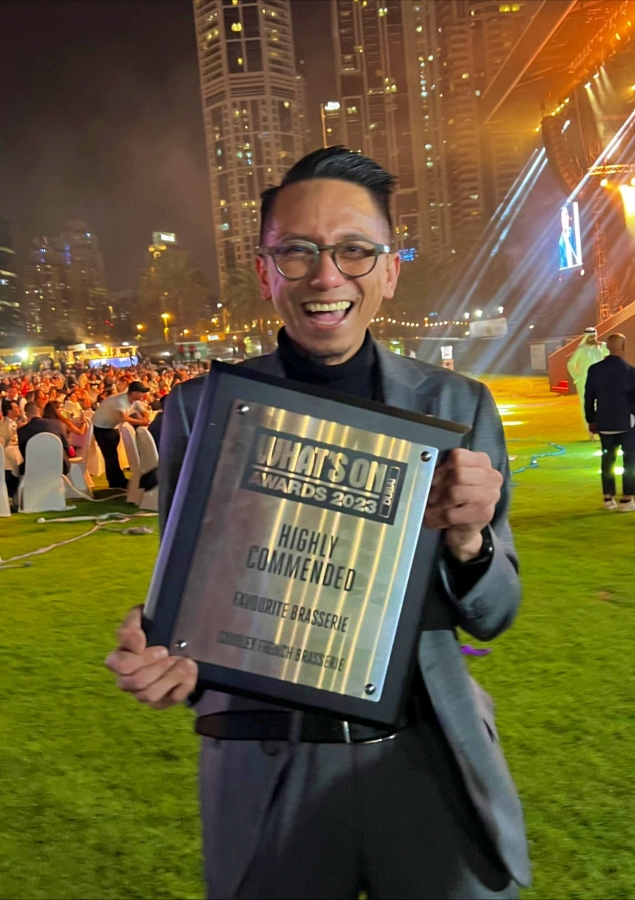 7. What do you like about Dubai?
It's safety assurance. It's probably the best feature this country can offer. You can leave your phone and wallet anywhere and come back for it, untouched!
Another great thing about living in Dubai is one's ability to travel to different countries, due to its strategic location and affordable fare prices.
8. What do you NOT Like about Dubai?
I can't think of any. Maybe when the temperature soars up to more than 45 degrees Celsius. It can be expensive, but then again, it depends on the person's lifestyle against income.
9. What are your plans for your career/family/future?
I am turning 40 this year and my plan is to give myself another five or 10 years in the industry, gaining as much skills and knowledge as I can while creating a business plan that will sustain me and my family back in the Philippines.
The Philippines is such a beautiful country that we need more businesses that can rival the best ones here in Dubai. I am sure, we will get there one day!
10. You have any tips for kabayans when working/finding work/living in Dubai?
I always tell my Filipino friends to know their worth and learn how to negotiate a contract. One thing that a lot of our kababayans miss is the ability to negotiate. Once you are offered a job, it is not final. Do not sign it. Offer something that works for you, and you won't regret in the end. Once again, it is always best that you know your worth.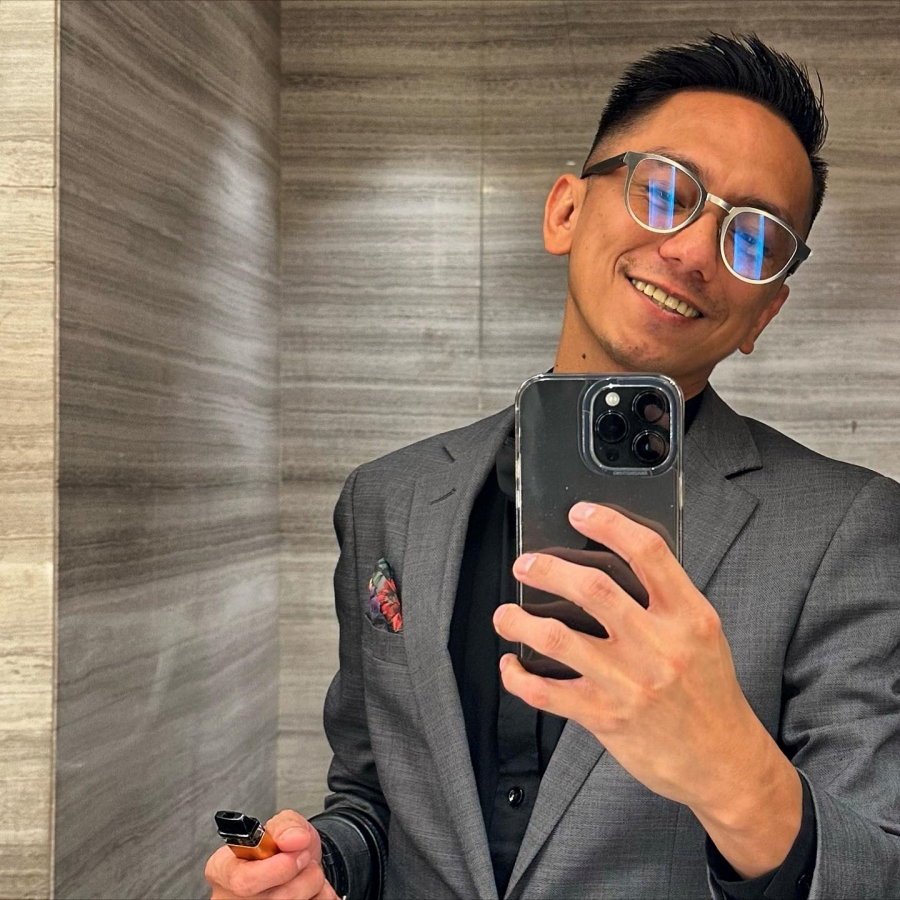 Follow Andy Salas Online
To learn more about Andy and his Dubai adventures, you can follow him through his Instagram handle, @eatandysummers. Meanwhile, to know more about the restaurant he manages, Couqley, just follow @couqleyuae on Instagram.
—————-
*Photos provided by Andy
Are you an expat in Dubai? Do you want to be featured in the website? Send us an email telling us you want to be featured at admin@dubaiOFW.com and we will send you the set of questions! Let's help other Pinoys who want to come to Dubai understand what life in the UAE is like through your story.