For our first OFW feature this year, we interviewed Julie Ann, a.k.a. "Liann," a 26-year-old Filipina in Dubai. She holds a bachelor's degree in Hospitality Management, and is currently working as an Office Manager and Personal Assistant in a trading company.
Despite her young age, Liann is fiercely independent. She manages her finances well, setting aside money for savings, insurance, and even for retirement. She has plenty of insights when it comes to personal finance… and we can all learn a thing or two!
Moreover, Liann exudes a positive attitude and wisdom beyond her years. As a loving daughter and sister, her dedication to her family clearly shows. She also aspires to be a leader, a mentor that would share knowledge and skills to young people like her. Let us get to know more about Liann through the following OFW interview!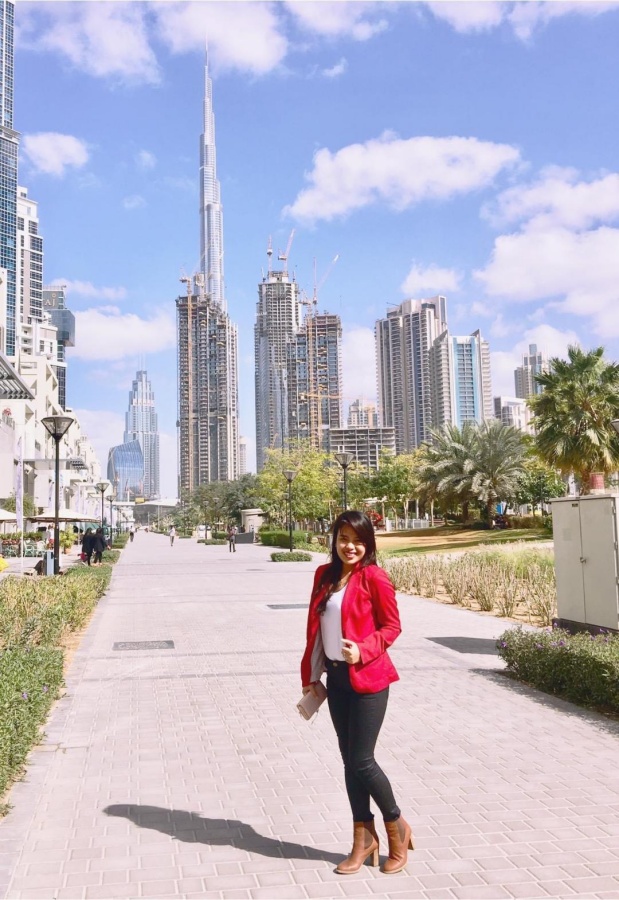 OFW Feature: Filipina Office Manager and Personal Assistant in Dubai
Name: Julie Ann Talavero
Nickname: Liann, Julie
Age: 26 years old
Current Profession: Office Manager and Personal Assistant
Education: Bachelor of Science in Hospitality Management, Cebu Technological University
1. Tell us about yourself.
Hi, I am Julie Ann! My family and close friends call me "Liann," but people often call me "Julie." I am 26 years old, currently working as an Office Manager and Personal Assistant in a trading company that mainly distributes health and beauty products from Australia. I graduated from Cebu Technological University with a degree in Bachelor of Science in Hospitality Management. I have also taken a short-term course on Psychology at the Filipino Institute.
2. Why did you come to Dubai?
I came to Dubai as an escape 😂… Just kidding! Probably because I was young at that time, and all I ever did was "YOLO" (You Only Live Once). But I knew I wanted to achieve something for myself and of course, to help my family, make my parents proud, and be the role model of my 3 lovely siblings. I am a person who always wants try different things and discover different places.
3. What were your previous jobs?
I had been a working scholar since I was 15, for about 3 and a half years. Then, when I graduated, I landed a job as a Call Center Agent in Cebu for a year. Here in Dubai, my first job was as Sales/Graphic Designer.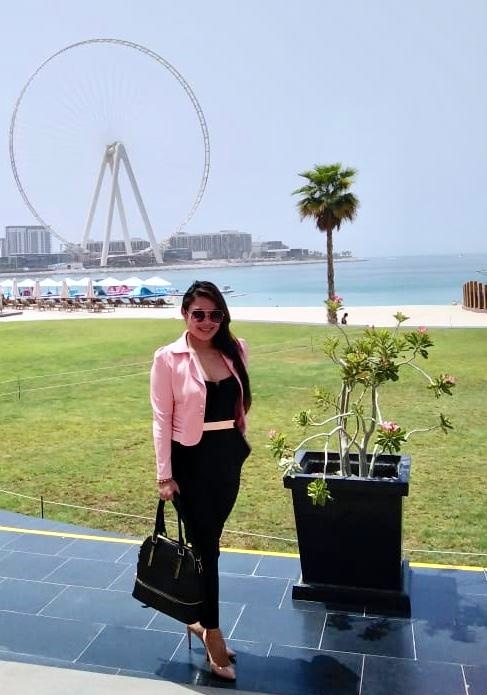 4. How do you find your current job? Are you happy/satisfied with it?
The story of my current job is unforgettable! All I can say is that it's an answer from up above. Most of the time God doesn't give us what we want, but He will give us what we need. I am really happy and beyond blessed!
5. Are you able to save in Dubai? Why/How?
Ever since, I have always been thrifty when it comes to money. I always have envelopes for something 😊 because I believe that it's better to save money, than to be sorry when things go crashing. But my knowledge about savings expanded when my boss mentored me about handling finances. She taught me not to put my eggs in one basket, which is what I have been doing for years now. It takes a lot of discipline, and there will be instances that things won't go the way you planned… But it's okay, as long as you can cope and adjust.
As of the moment, my top priority is for my brother to graduate. Still, I make sure as well that I have something for myself, such as a retirement policy, personal medical insurance, and life insurance spread out in different companies — because nothing is certain and I believe that this should be the "base" before getting a property. I am also practicing that 10% of my salary should be directed to my savings account.
Wherever you go, if you will live on your own, this means you will really survive and enjoy your retirement. "Save now, enjoy later" should be the goal!
6. Is it difficult to live in Dubai? What are your struggles? What's life like outside work?
Honestly, it's in between. The only thing that makes it difficult is the house rentals and getting a convenient place because it's way expensive. Another struggle that I face is the summer season because it's very hot 😂. Life outside work is good. I don't really go out often because I know how much it will cost. I usually spoil myself every vacation.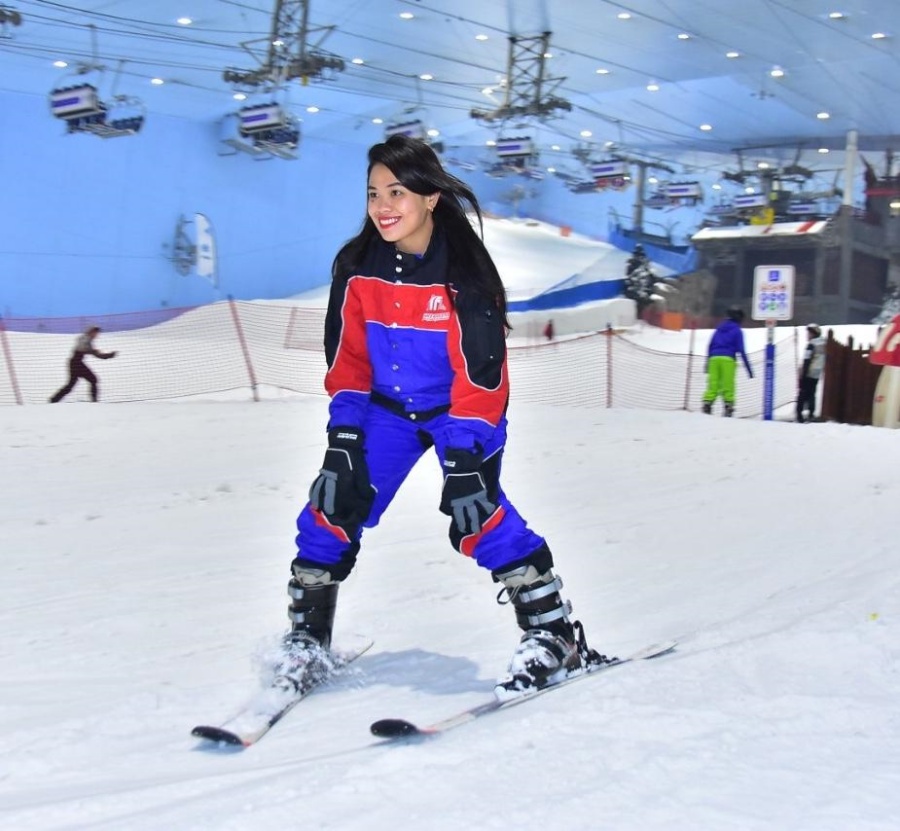 7. What do you like about Dubai?
I like the safety and how people get along, regardless of culture and race.
8. What do you NOT Like about Dubai?
I'm not fond of the weather during summer!!
9. What are your plans in your career/family/future?
I want to lead people and be an inspiration. I want to share that all things are possible, just strengthen your faith and never say never! All things can be learned if you have a heart and mind that's willing to do it, and above all — the right attitude. I never knew that I would reach this part of my life, but I do know that I have goals. I just didn't know where to start, then I met a person who leads me and believes in my potential (she's my boss). Because of this, I am inspired to do the same for other people. That's my lifetime goal. Remember… difficult roads often lead you to beautiful destinations.
10. You have any tips for kabayans when working/finding work/living in Dubai?
Do not be afraid to step outside your comfort zone. Do something that scares you, but the result would be fruitful. You always have the potential! Write your goal, manifest, and pray. Keep in mind that "what's worth it will never be easy, and what's easy will never be worth it." Most of all, do not be disappointed if you start from the bottom. This may not be what you have expected, but always believe that in the other end, there's something great coming. Always be positive, yet realistic at the same time!
Connect with Ryan on Social Media
To know more about Julie Ann and her experiences as an OFW in Dubai, you may follow and connect with her through her social media channels:
Instagram: @julieanntalavero
Facebook: Julie Ann Talavero
—————-
*Photos provided by Julie Ann
Are you an expat in Dubai? Do you want to be featured in the website? Send us an email telling us you want to be featured at admin@dubaiOFW.com and we will send you the set of questions! Let's help other Pinoys who want to come to Dubai understand what life in the UAE is like through your story.