Today's OFW interview features Janice, a Filipina who has been living in Dubai for 17 years. Having studied and graduated from renowned universities in the Philippines, she is currently a Sales Manager for a real estate agency, catering to Filipinos and foreign clients in the UAE.
Janice considers coming to Dubai as "the most pivotal moment" in her life. Working here gave her the opportunity to support her mother and two siblings back home. She also likes the security, cleanliness, and "ambitious" traits of Dubai, which she says has been good to her all these years.
Outside of work, Janice enjoys playing tennis and scuba diving. In fact, she is a certified scuba diver! Moreover, she believes in the value of hard work, honesty, respect, frugality, and using finances wisely. Get ready to learn some tips through her inspiring success story!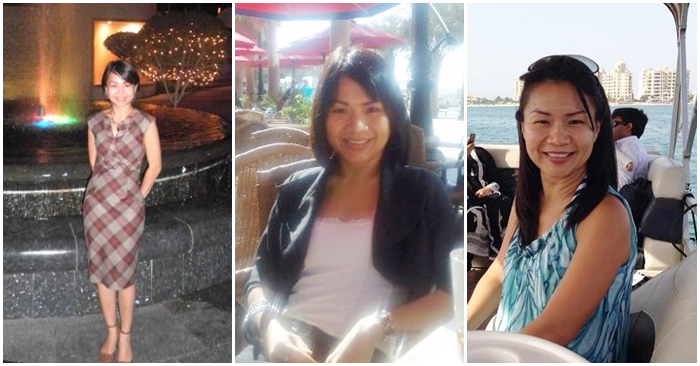 OFW Feature: Janice, Sales Manager in Dubai
Name: Janice
Current Profession: Sales Manager for Ayala Land – Dubai
College Degree: BA degree from University of the Philippines, Law at Ateneo de Manila (3 years)
Years in Dubai: 17 years
1. Tell us about yourself.
Friends and clients call me Janice, with the accent on the first syllable, haha! I'm currently one of the two Sales Managers of the Ayala Land office here in Dubai, selling their real estate projects to both Filipino and foreigners here. I received a BA from the University of the Philippines in 1996, and went on to study 3 years of law in Ateneo de Manila. I've lived in Dubai for 17 years.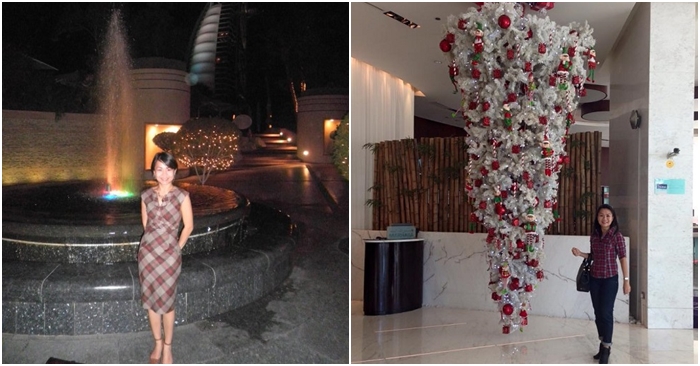 2. Why did you come to Dubai?
I was one of the very lucky ones and it was the most pivotal moment in my life — I had the job offer in 2001 with a flight ticket and housing arrangements which I readily accepted because I was living on a very limited salary with big financial responsibilities to my mother and two siblings.
3. What were your previous jobs?
I continued to be a Quality Manager in a privately-held Dubai logistics company after I left that first job at a manning agency in Manila. I went on to become an Account Manager in the same industry for another five years. Then another five years as an Office Manager for a sales office of one of the biggest mining companies in the world, and the remaining years in Sales in the real estate industry.
4. How do you find your current job? Are you happy/satisfied with it?
I started working for Ayala Land in December, the biggest real estate company in the Philippines. I had just come back from their start-of-the year rounds of goal-setting and planning in Manila, met everybody and had an out-of-town trip where we played games and sang and renewed our commitment to our goals to both company and clients. It was exhilarating!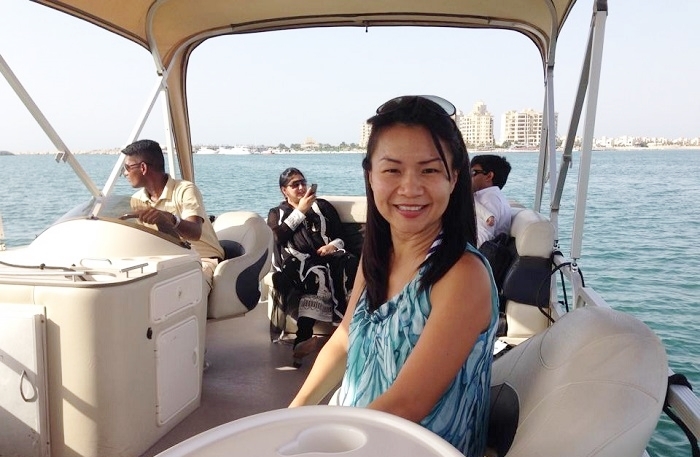 5. Are you able to save in Dubai? Why/How?
Yes, because I live very frugally. I use coupons, I grocery shop in bulk, I only shop for clothes and shoes when their prices are reduced. My frugality resulted in me buying my first small house in 2005, a nicer flat in 2012, and life insurances and banking savings. My early years of living on a very limited salary with big financial responsibilities have made such a strong impact on me, that I will never live differently and I enjoy the consequent security and independence immensely.
6. Is it difficult to live in Dubai? What are/were your struggles? What's life like outside work?
No, it's not difficult if you don't live like a "tourist." Remember — they're here splurging for only a few weeks and then they go back to their normal, practical lives afterwards!
My struggle was the initial loneliness, so I sought people who seemed to have the same personality and interests as mine. Life outside work is working on my scuba diving certifications and tennis. After spending five days out of seven behind a desk using your brain, it's necessary to reconnect with your body and physicality.
7. What do you like about Dubai?
I love Dubai because of its diverse environment. The difference in culture and atmosphere is something that unites all expats. Overall, Dubai is a pretty safe place to live in and raise children. And relative to most other countries in the region, it's way more stable.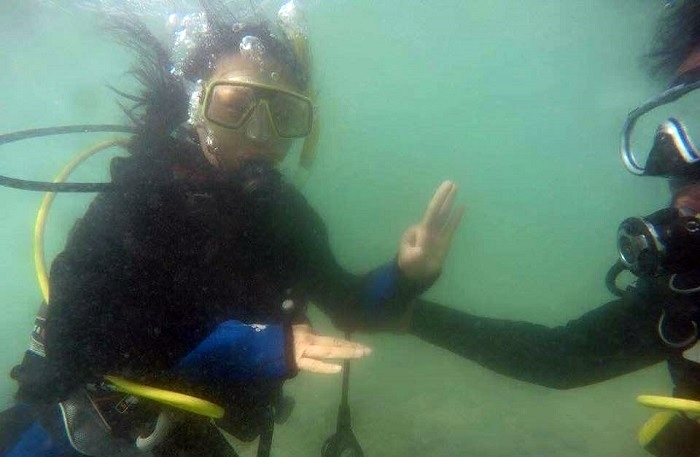 8. What do you NOT Like about Dubai?
I choose not to find fault in the city — it has been good to me all these years.
9. What are your plans in your career/family/future?
I've just seen the break-neck speed of communities being built and developed in Manila and its outskirts, read past and predictive economic reports about the country and my plan is for EVERYONE — Filipinos and foreigners alike — to know that with a possible amount of money, they can buy a home there and live a very good life — whether it's a life growing old with your grandchildren, playing golf, eating in the best restaurants, praying and meditating with your congregation, or just being with the happy, kind people who are the Filipinos.
10. You have any tips for Kabayans when working/finding work/living in Dubai?
Yes. Be honest, learn and work harder than everyone else, save and use your money better than everyone else, treat everyone with respect. For specific real estate advice, I'm also here to help!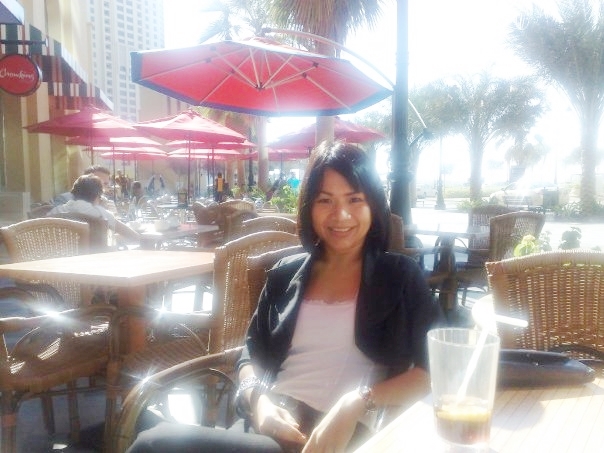 Connect with Janice
To know more about Janice and to seek real estate advice, you may get in touch with her through:
LinkedIn: JaniceOfAyala
Ayala Land Office: City Tower 2, World Trade Centre 1 Area, Sheikh Zayed Road
—————-
*Photos provided by Janice
Are you an expat in Dubai? Do you want to be featured in the website? Send us an email telling us you want to be featured at admin@dubaiOFW.com and we will send you the set of questions! Let's help other Pinoys who want to come to Dubai understand what life in the UAE is like through your story.