Today's OFW interview features Decy, a 24-year-old Filipina expat in Dubai. Having arrived in Dubai almost four years ago, she aspired to join the cabin crew of her dream airlines. While waiting for this to happen, she got the chance to work for the events industry — an opportunity that she now considers as "a blessing in disguise!"
Decy currently works as an Events Sales Executive. During her free time, she likes to travel, connect with family and friends, and work on her vlog. In fact, just recently we featured Decy's video on her recent trip to the Philippines, wherein she talked about her experiences with travel, quarantine, and protocols amid the current pandemic.
Despite her young age, Decy has learned to cultivate a positive outlook in life. To her fellow kabayans, she shares the importance of being confident, open-minded, hardworking, and willing to get out of the comfort zone! Let us get to know more about Decy and her life story in the following OFW interview!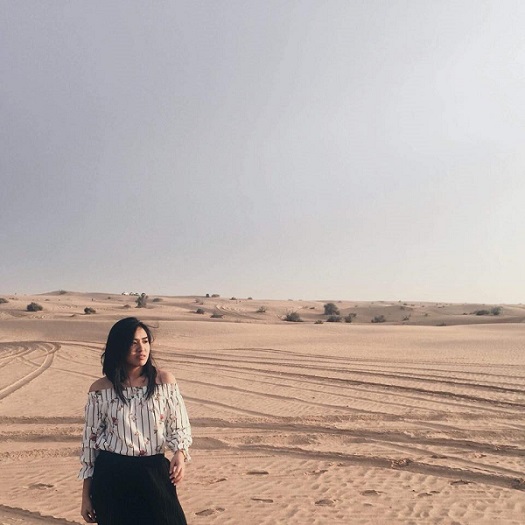 OFW Feature: Decy, Event Sales Executive and Vlogger in Dubai
Name: Decy Galulo
Age: 24 years old
Current Profession: Event Sales Executive
Years in Dubai: Almost 4 years
1. Tell us about yourself.
Hi everyone! I am Decy Galulo. You can call me "Decy or Des". I am 24 years old and currently working as an Event Sales Executive. I have been residing and working in Dubai for almost 4 years now.
2. Why did you come to Dubai?
I came to Dubai to pursue my dream of becoming a cabin crew in my dream airline. While waiting for this dream to happen, Dubai gave me another opportunity in the events industry. Since then, I believe that this is a blessing in disguise!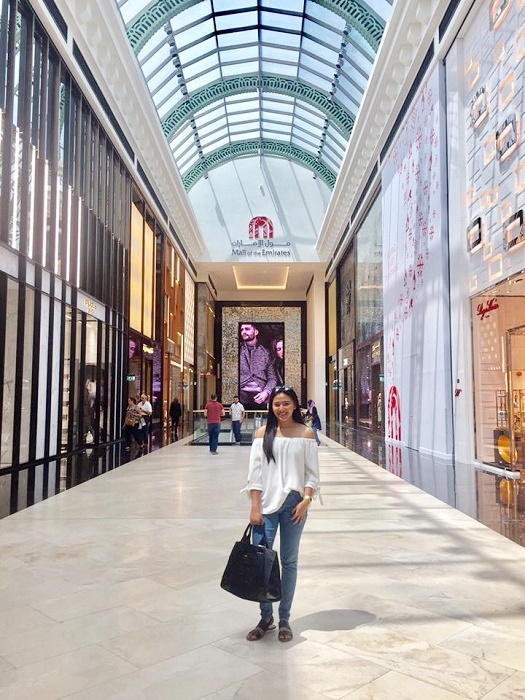 3. What were your previous jobs?
I came to Dubai as a fresh graduate. After college graduation, I attended a flight attendant training school. After a few months, I got my ticket to go to Dubai. So I didn't get the chance to gain working experience back in the Philippines.
4. How do you find your current job? Are you happy/satisfied with it?
I've been working in the events industry for almost 4 years now, and I can say that this job is very challenging, yet thrilling!
5. Are you able to save in Dubai? Why/How?
To be honest, I am really bad at finance management. But, as I grow older, I am starting to learn the importance of savings!

6. Is it difficult to live in Dubai? What are/were your struggles? What's life like outside work?
If you have your family or friends to live with, I don't think it's difficult. For me, as I've been living with a few friends and family members, I don't feel homesick most of the time (once in a blue moon only). But "struggle" is always part of life; it's only about how you handle it. Outside work, I do my weekend routines and catch up with important people.
7. What do you like about Dubai?
I like, or rather love Dubai as no one cares how you live, as long as you follow the rules, and of course, I like the safety that this country offers. Dubai, or the UAE, always makes you feel welcome and part of their family.
8. What do you NOT Like about Dubai?
Dubai is a luxurious city. It's very expensive to live in Dubai, but Dubai is Dubai!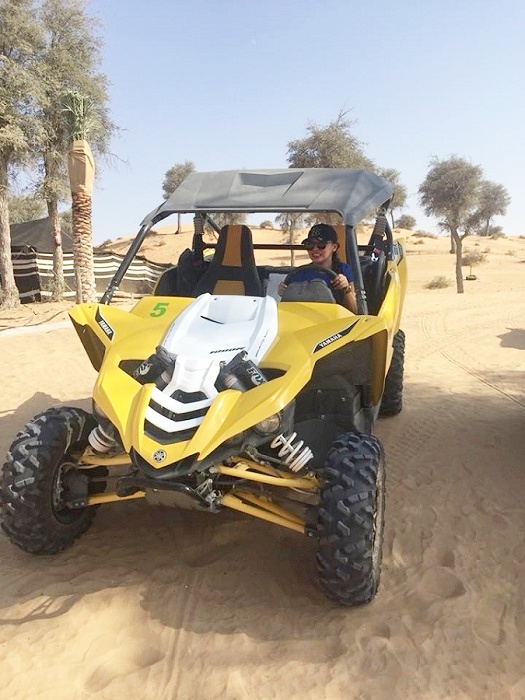 9. What are your plans in your career/family/future?
I've been enjoying my profession now, so I have added this to my bucket list: to build my own events company wherever I am! Also, to have more savings and investments for the future.
10. You have any tips for kabayans when working/finding work/living in Dubai?
Yes! To my fellow kabayans, I'd like to share these tips:
Be confident.
Be an open-minded person.
Get out of your comfort zone!!!
Accept failures and move on.
Explore more and be open to opportunities.
Trust and invest in yourself.
Tumayo ka kasi walang mangyayari kung naka upo/higa ka lang!!! 🙂
11. How are you coping with the current crisis we are facing?
As I mentioned above, "Tumayo ka kasi walang mangyayari kung naka upo/higa ka lang (Get up and get moving, because nothing will happen if you just sit/lie down)!" With the current situation, I have recently joined YouTube and started to vlog. For the past months, I've been doing some work and started my own online business too.

Connect with Decy on Social Media
To know more about Decy and her experiences as an OFW in Dubai, you may follow and connect with her through the following:
YouTube: Decy G 
Facebook: Decy Galulo, Kinaiya
Instagram: @decyjpg, @destravels, @kinaiyabydecyg
—————-
*Photos provided by Decy
Are you an expat in Dubai? Do you want to be featured in the website? Send us an email telling us you want to be featured at admin@dubaiOFW.com and we will send you the set of questions! Let's help other Pinoys who want to come to Dubai understand what life in the UAE is like through your story.