In a previous post, we shared about much an Emirates pilot typically makes per month. Today, we are going to look into the salary and benefits of… the Emirates cabin crew!
ALSO READ: Emirates Named "World's Safest Airlines"
Imagine getting an attractive salary (tax-free), free accommodation, and the opportunity to travel around the world with a multicultural team. All of these could be yours if you qualify to become a part of Emirates, the flagship carrier of Dubai and an award-winning airline!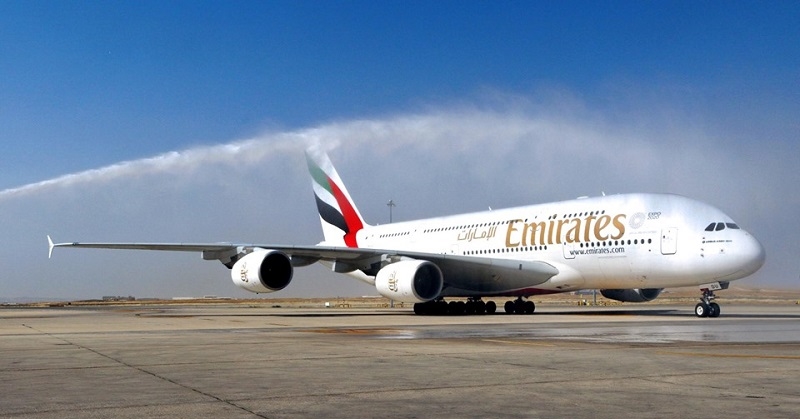 Salary and Benefits of Emirates Cabin Crew
According to the official website of Emirates Group Careers, qualified cabin crew members can get into a three-year, renewable contract. Their pay and benefits are as follows:
Basic salary of AED 4,260/month and flying pay of AED 61.25/hour, leading to an average total pay of AED 9,770/month.
Layover expenses, including meal allowances, hotel accommodation, and transportation to and from the airport.
Thirty (30) days leave per year and one free annual leave ticket to country of origin.
Aside from these, cabin crew members are also entitled to free uniforms, concessional travel, accommodation, and transportation benefits.
These benefits sound really attractive, indeed! Of course, you'll have to make sure that you pass the qualifications. Consider applying if you are:
At least 21 years old
At least 160 cm in height
A high school graduate (Grade 12)
Fluent in spoken and written English
Physically fit with a healthy Body Mass Index (BMI)
Have an arm reach of 212 cm when standing on tiptoes
Have no visible tattoos (bandage and cosmetic coverings are not allowed)
In addition, Emirates cabin crew members are expected to be friendly, confident, and keen to help others. You should also be adaptable to different kinds of people, places, and situations.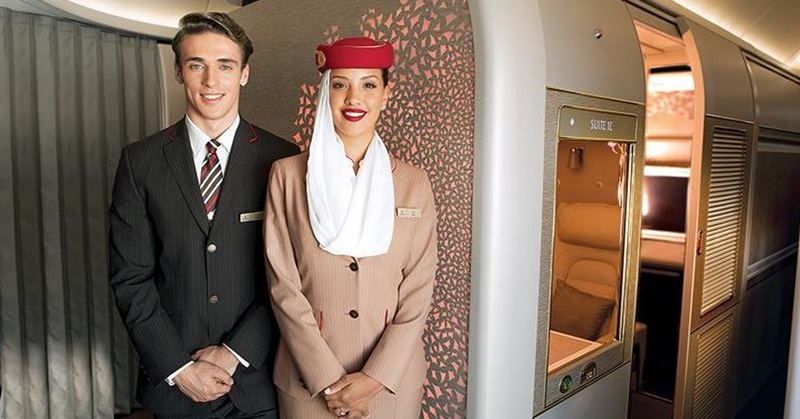 Notably, Emirates holds recruitment activities regularly. Some events are by invitation only, though there are also "open days" during which aspiring cabin crew are encouraged to apply. In an case, don't forget to bring your resume and picture based on Emirates' photo guidelines.
ALSO READ: Emirates Launches "Virtual Reality" Movies at Dubai Airport Lounges
Do you think you have what it takes to become an Emirates cabin crew member? If so, then why don't you give it a try?! Meanwhile, read more about these jobs that pay the highest salaries in the UAE… in case you were wondering!
DISCLAIMER: The above details are presented for information-sharing purposes only. To learn more about applying as a cabin crew member, please visit the official website of Emirates Group Careers.