Emirates, the flagship carrier of Dubai, is one of the most popular airlines around the globe. In fact, it has been recognized as the best airline in the world and more recently, as the world's safest airlines. To be part of such a prestigious company would be a great privilege, indeed!
Also check: Job Openings by Emirates
If you have always dreamed of becoming part of this famous airline, then now is your chance! Previously, Emirates was hiring pilots for their ever-expanding fleet. Today, they are looking for new members to add to their cabin crew! Check out the details below.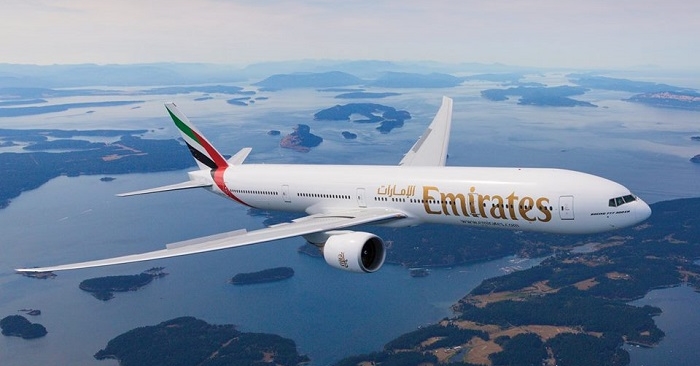 Emirates Hiring New Members for Cabin Crew
Based on information from the Emirates website, here are the requirements and benefits for aspiring cabin crew members:
Requirements
At least 21 years old
Healthy and physically fit
Minimum height of 160 cm
High school graduate (Grade 12)
Fluent in spoken & written English
Arm reach of 212 cm while standing on tiptoes
No visible tattoos when wearing cabin crew uniform
Confident, friendly, and can adapt to new situations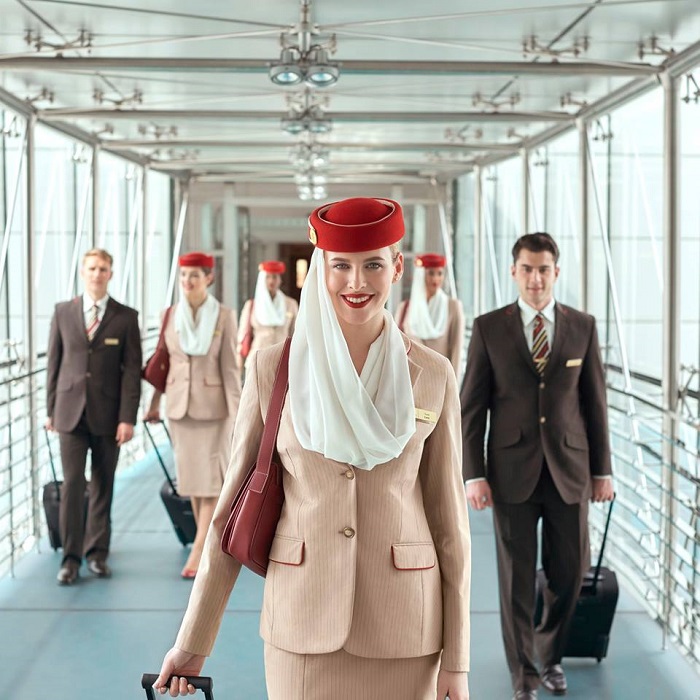 Benefits
Aside from the perks of traveling to different destinations, newly-hired cabin crew members can expect the following benefits:
Average monthly pay of AED 9,500 (including basic salary & flying pay)
Layover expenses (meals, accommodation, & transport in country of night stop)
Furnished accommodations (shared by 2-3 colleagues)
Uniforms (free of charge, including dry-cleaning)
Transportation to/from work
30-day leave per year
Staff travel benefits
Free leave ticket to home country every year
Free leave ticket to any Emirates destination (after 3 years of service)
These are very attractive benefits, indeed! If you think you have what it takes to be a member of the Emirates cabin crew, this could be the opportunity that you are waiting for!
How to Apply: 
To apply for cabin crew position, please check out the Emirates Group Career Page here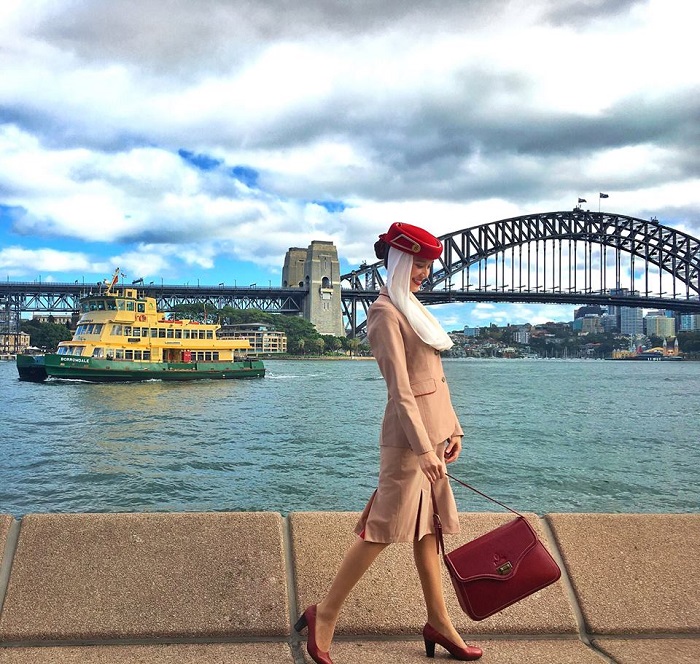 DISCLAIMER: The details presented above are for information-sharing purposes only. To learn more about the requirements, benefits, and how to apply as a cabin crew member, visit the Emirates official website. Meanwhile, check out these jobs in Dubai for more career opportunities.