540 passengers of 145 nationalities and various cultures just made history in Emirates EK2019 flight. This was the flight that Emirates launched to mark the Year of Tolerance as well as the 48th UAE National Day.
Also Read:
– Emirates Airline Pilots Salary – How Do They Make?
– Emirates Airline Cabin Crew Salary – How Do They Make?
This was a cool event for Emirates Airlines as they succeeded in the world record attempt to have the most number of nationalities in a single flight.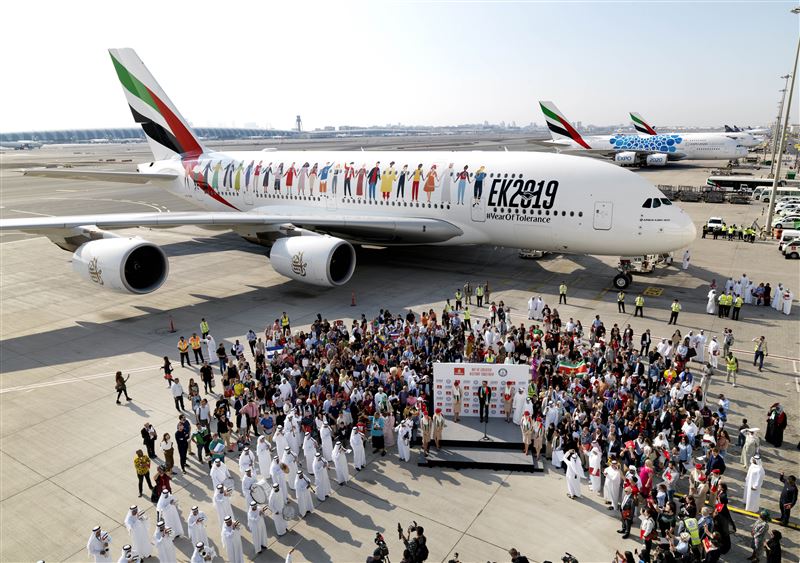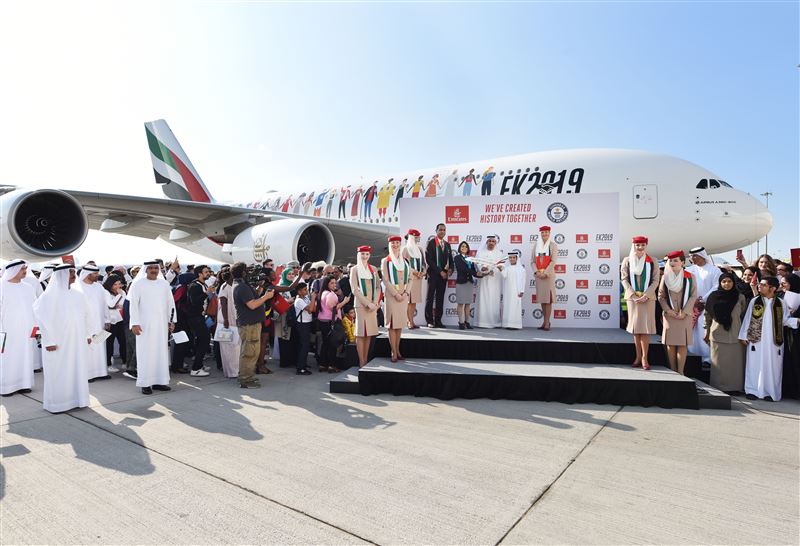 145 Nationalities: Emirates Airlines set a new Guinness World Record for Most Nationalities in a Single Flight
The EK 2019 is a one-off flight wherein the A380 plane travelled to all the seven emirates of the UAE. Once onboard and ready for take-off, special Year of Tolerance content was available on ice for viewing by all passengers.
Just before descent, an Official Adjudicator from GUINNESS WORLD RECORDS™, who was onboard verifying nationality counts, officially announced a new GUINNESS WORLD RECORDS title for most nationalities on an aircraft.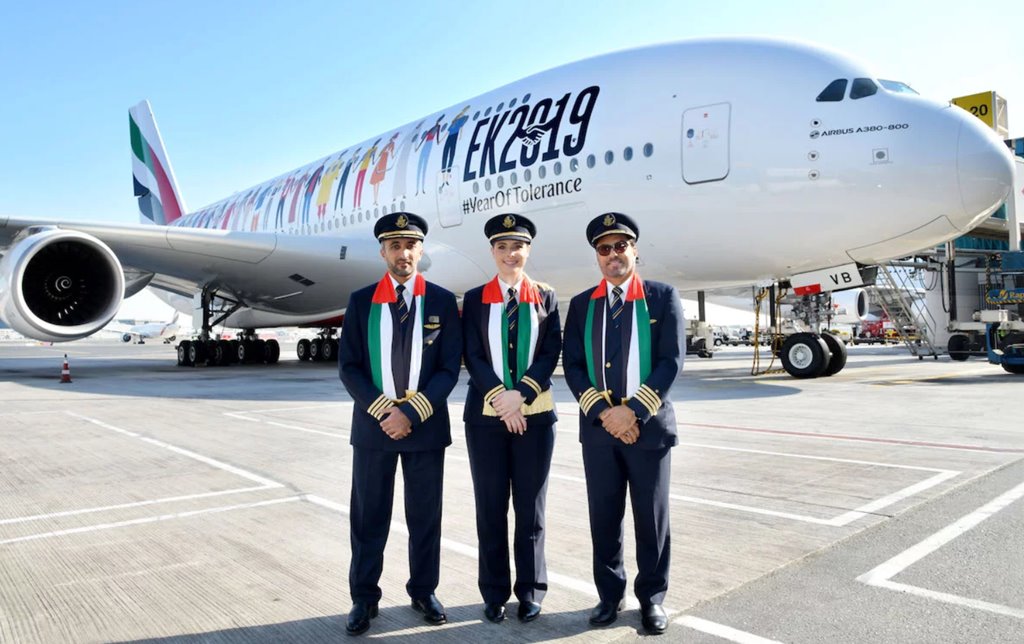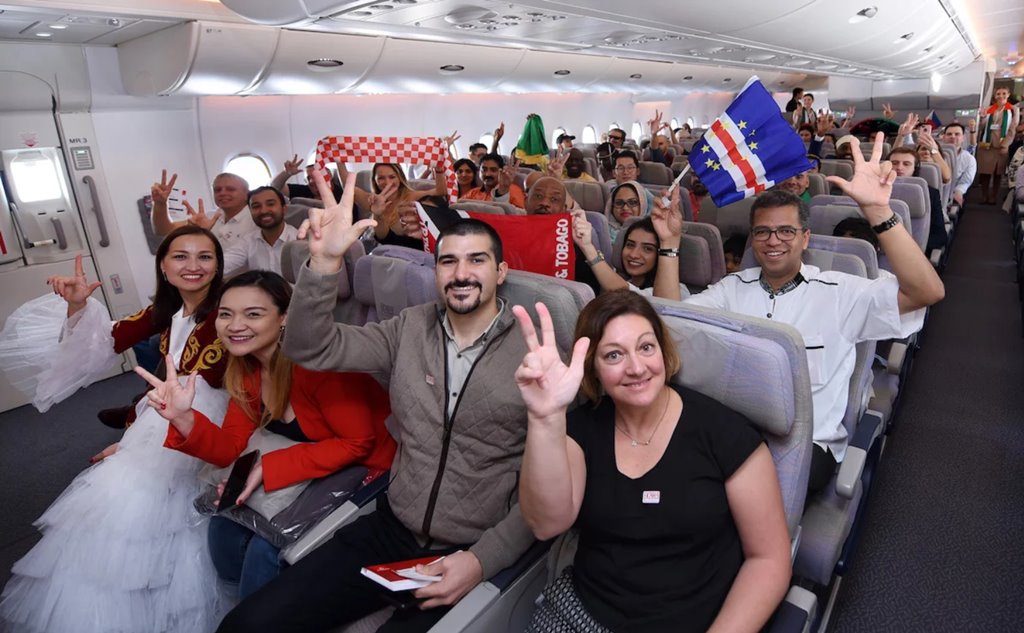 EK 2019 was commanded by UAE Nationals Captain Abbas Shaban and Captain Sheikh Saeed Al Maktoum, and First Officer Karin Arning from Germany.
The 22 cabin crew on flight EK 2019 hailed from 18 countries, and were led by flight purser Jafar Hamad, a UAE National. On an average flight, Emirates cabin crew represent up to 15 nationalities, proudly serving customers across the airline's network. An average Emirates flight typically carries more than 50 nationalities onboard.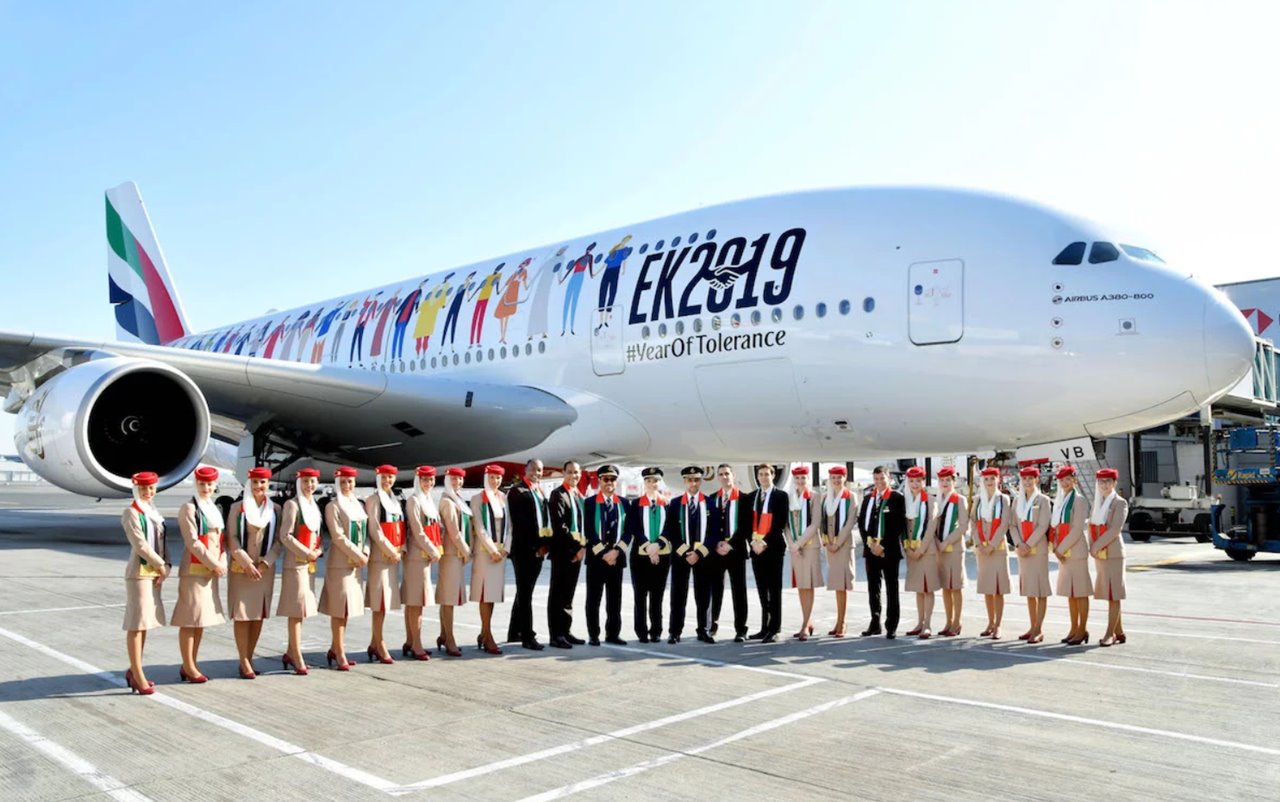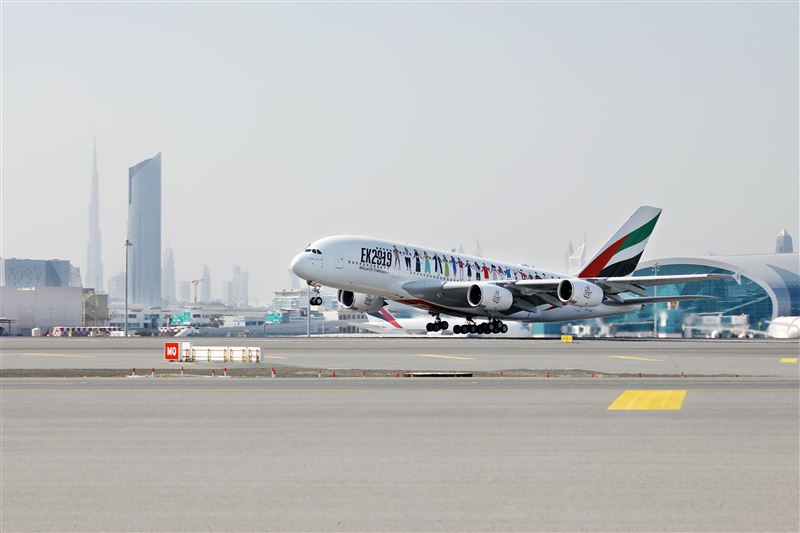 His Highness Sheikh Ahmed bin Saeed Al Maktoum, Chairman and Chief Executive, Emirates Airline & Group said: "The UAE has become a remarkable symbol of tolerance and coexistence, welcoming people from over 200 nationalities and backgrounds, all living together in solidarity and harmony. It is in fact the diversity of the citizens and residents of the UAE that unite us and make us stronger through mutual respect and opening bridges of common dialogue, and today's flight is a celebration of that spirit which is very much a part of our everyday lives here in the UAE."
On his part Talal Omar – Director MENA, GUINNESS WORLD RECORDS™ said: "We congratulate both the UAE and Emirates Airline for making history today. This achievement reflects the keen to spread the spirit of tolerance and show the real image of moderation. The UAE has always been a place of peace and coexistence for people from different backgrounds regardless of their religion, ethnicity, or gender. It is inspiring to see all these people coming together to create an environment that celebrates diversity and understanding. Congratulations Emirates Airline, you are Officially Amazing™."