Planning to travel to the Philippines anytime soon? Now is the best time to buy your flight tickets! Dubai's flagship carrier, Emirates, is offering special fares to the Southeast Asian nation from June to August 2018. Travelers have until 24th June to avail of this special offer.
With offerings such as these, for a company that has been voted as the world's safest airline as well as the best airline in the world — Emirates sure knows how to treat its passengers!
Special Discounts on Emirates Flights to Philippines
Emirates is currently offering special fares for Economy Class and Business Class passengers to the following Philippine destinations:
Economy Class
Manila — starting at AED 2,315
Clark — starting at AED 2,225
Cebu — starting at AED 2,425
Business Class
Manila — starting at AED 9,205
Clark — starting at AED 10,065
Cebu — starting at AED 10,805
Aside from these, the airline is also offering:
Emirates Skywards "My Famiy" programme. Family members can gather up to 100 percent Skywards Miles earned from Emirates flights, so that they can redeem rewards faster.
Emirates' Home Check-in Service. Available to all passenger classes, this service enables travelers to check-in baggage and acquire boarding passes from the comfort of their own homes.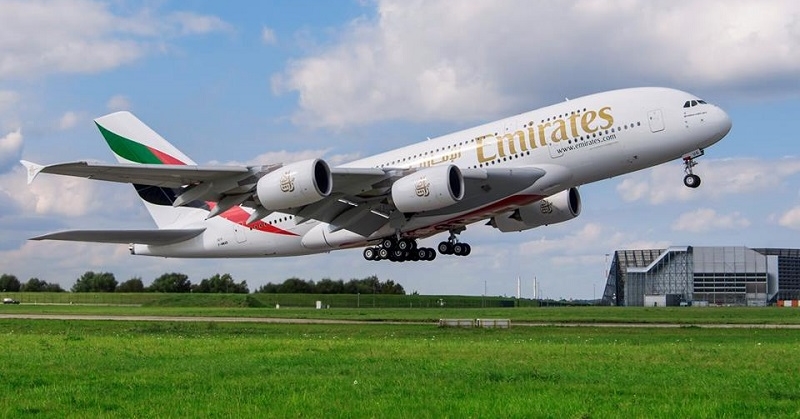 Notably, Emirates passengers can check in up to 30kg (Economy Class) or 40kg (Business Class) of baggage. They will also enjoy the airline's in-flight entertainment system (up to 3,500 channels) and complimentary Wi-Fi on-board (up to 20MB) — not to mention delicious meals!
If you are planning a vacation to the Philippines, Emirates is definitely the best way to go! And speaking of Emirates, have you ever wondered how much their pilots make? We have! Check out this interesting article about an Emirates pilot's salary.