For our latest OFW feature, we interviewed Anna, better known as "Mharla" to her family and friends. Mharla is 29 years old, completed a degree in Bachelor of Science in Business Administration, and is currently pursuing a Master's degree in Business Management. She is currently working as an Office Manager for an E-commerce Agency in Dubai.
Like most OFWs, Mharla came to Dubai in search of greener pastures, and to be able to support her family financially. She shares that she is fortunate to be working for a company that values not only work and performance, but also the well-being of its employees. When she's not at work, Mharla loves going out for coffee with her friends. She also enjoys going on staycations and exploring the UAE's different emirates from time to time.
As for living in Dubai, Mharla says that she likes the cultural diversity of the city, and how different nationalities can come together and live in harmony. In the future, she aspires to start her own business, to utilize her knowledge and experience in building her own brand. In the following interview, she also imparts some words of wisdom to her fellow kababayans. Let's get to know more about Mharla and her inspiring OFW story!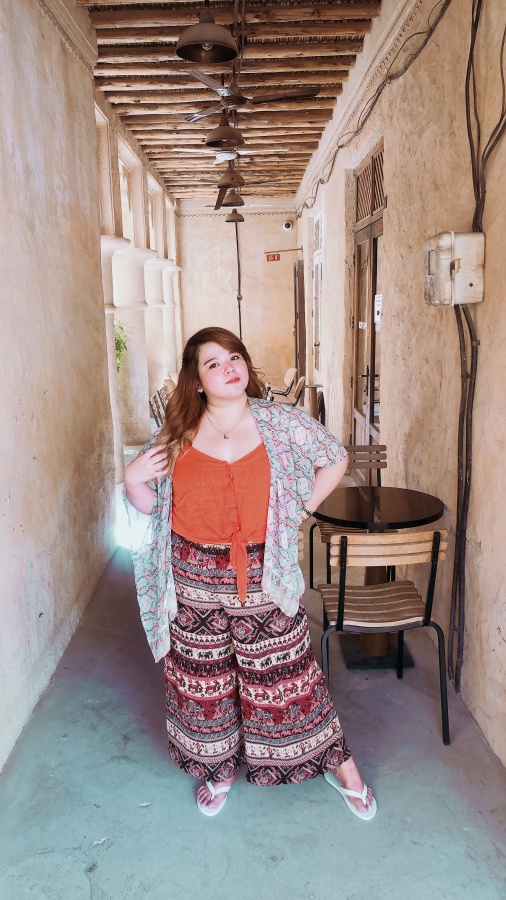 OFW Feature: Mharla, Office Manager for an E-Commerce Agency in Dubai
Name: Anna
Nickname: "Mharla"
Age: 29 years old
Current Profession: Office Manager for an E-commerce Agency
Education: Bachelor of Science in Business Administration, currently pursuing Master's degree in Business Management
1. Tell us about yourself.
Hi! My name is Anna as per my birth certificate, but my nickname is "Mharla" or "Malang." I just turned 29 last month and I've been living in Dubai for 5 years now. I have a degree in Bachelor of Science in Business Administration, Major in Operations Management, and I am currently pursuing a Master's degree in Business Management. I am currently working as an Office Manager for a leading E-commerce agency here in Dubai.
2. Why did you come to Dubai?
As soon as I graduated from college, I wanted to be able to finance for myself and to help my family. I wanted to explore greener pastures, and at that time I was under the assumption that working as an OFW is the only key.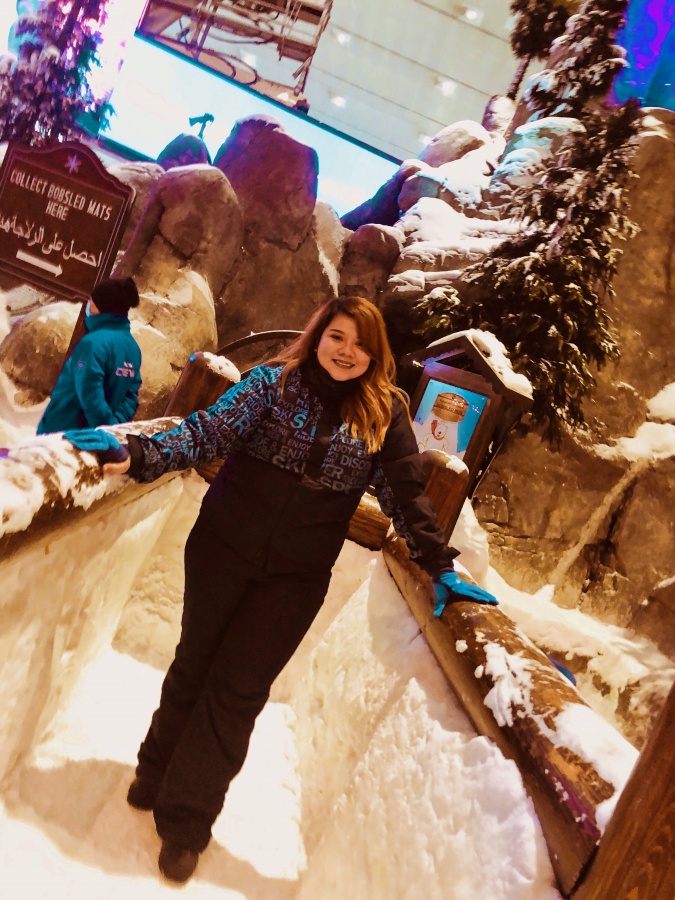 3. What were your previous jobs?
Back in the Philippines, I worked as a Customer Service Representative for one of the top real estate companies.
4. How do you find your current job? Are you happy/satisfied with it?
I was fortunate enough to land a great job; we are a team of young professionals. I'm lucky that I am working for an employer that values not only the company but also the well-being of its employees.
But don't get me wrong I also did have a fair share of negative experiences when it comes to employers. In reality, it's not always sunshine and happy thoughts, but that's ok. That's life, and life is unpredictable.
5. Are you able to save in Dubai? Or do you have any investments you wish to share?
Luckily, yes, I am able to save and I've started a small investment. But honestly speaking, it takes a lot of self-control and discipline. In reality, most of the things here in Dubai are accessible and it's tempting not to avail of the latest iPhone model or the 90% sale over the weekend.
Trust me I've been there, but I always try my best to stick within my monthly budget after savings, and make sure not to overspend but ideally underspend as much as possible. Basically, whatever is remaining in my budget can be topped up on my next month's savings.
6. Is it difficult to live in Dubai? What are your struggles? What's life like outside work?
During my first year, yes, especially since it was my first time being away from my family and loved ones. Back then, I didn't know how it works here or how I'll be able to survive. I had a lot of questions and there's no "manual" provided, no restart or pause buttons! You need to keep moving forward in order to go somewhere.
But despite all of this, I never felt alone. Aside from my family, most of the Filipinos I've met are super amazing. Also, there's a lot of groups and forums on social media, such as Dubai OFW which is created to help our fellow kababayans, and it's heartwarming to know that we help each other any way we can, even through sharing knowledge and learning experiences.
If I don't have work, I usually go out for coffee with friends or brunch. I also love to go on staycations and escape the buzzing city of Dubai and visit other emirates from time to time.
7. What do you like about Dubai?
I like that Dubai is an "open" city, in the sense that it's very accommodating regardless of your nationality, color, or race. This is by far the most diverse place I have ever known and lived in.
8. What do you NOT Like about Dubai?
I don't like that it doesn't usually rain here. Being a Filipino, we're used to a rainy season, so I really do love a bit of rain from time to time. But other than that, can't complain much.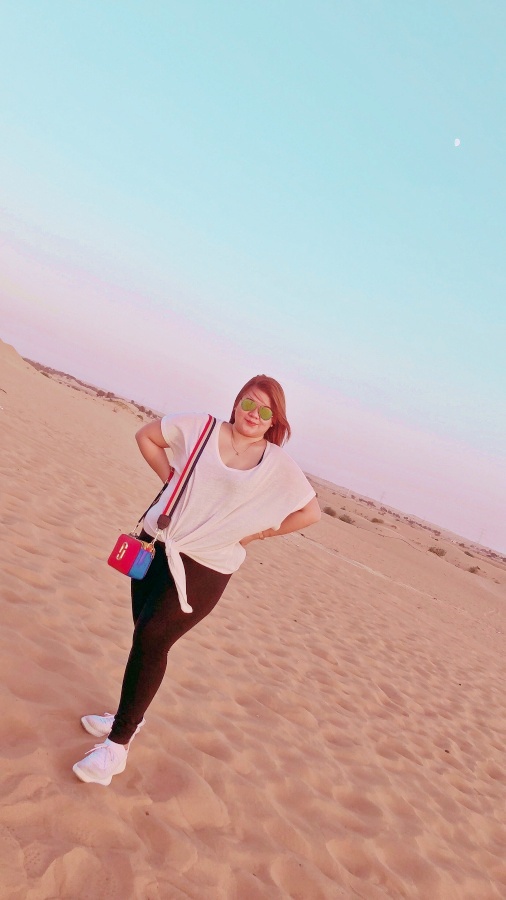 9. What are your plans for your career/family/future?
I want to be able to start my own business in the future and to be able to use my knowledge and experience in building my own brand.
10. You have any tips for kabayans when working/finding work/living in Dubai?
Be humble and motivated, especially when you land your first job. Never take it for granted, no matter how small or little it may be. Experience is a great teacher. As cliche as it may sound, never give up! Giving up is always the easy choice and more often than not, "easy" is not fulfilling.
Whenever you feel like giving up, you need to think about why you chose to go abroad in the first place. Whatever the reason is, it made you go out of your comfort zone. Hence, it's also enough to push you to keep moving forward!
BONUS: Is there anything else you'd like to add, a message you'd like to share?
I just want to thank God for giving me the best support system anyone can hope for. For giving me a very loving and caring family; my mom and my lola… I miss you both, thank you for believing in me.
Also, to my better half Renz, thank you for supporting me all throughout. It really means a lot having you guys around, I also want to give thanks to my friends who became my extended family… And everyone who chooses to continue despite all the challenges along the way, I salute you!
Connect with Mharla on Social Media
To get to know more about Mharla, you can connect with her through her Instagram account, @aeceeembi, or follow her Facebook profile, Bautista Mhrl.
————–
*Photos provided by Mharla
Are you an expat in Dubai? Do you want to be featured in the website? Send us an email telling us you want to be featured at admin@dubaiOFW.com and we will send you the set of questions! Let's help other Pinoys who want to come to Dubai understand what life in the UAE is like through your story.