How much does it cost to live in Dubai? Is it really expensive? How much salary should I expect so I can live comfortably in the UAE? These are some of the questions that people are curious about especially if they are contemplating on looking for job opportunities in this city. In this post, we will help you understand what are the expenses you will spend every month especially if this is your first time to live abroad.
This article is targeted towards entry level expats (bachelors) who come to Dubai in the hope of finding a good job that pays well so they can support their families back in their home countries. If you are an expat who plans to bring your family to Dubai, this will be a different set of monthly expenses. My focus for now is to understand the essential costs for SINGLE EXPATS and BASIC MONTHLY COSTS who are still starting a career in another country.
Check out the video below to learn my practical thoughts on how much salary you need as an expat especially if this is your first time in Dubai.
Don't want to watch the video? Below is a breakdown of the said costs per month needed according to each expense. We hope you find the summary useful.
Basic Monthly Expenses in Dubai – Breakdown
Below is a breakdown of each expense. You can click each item so you can be redirected to more details about each expense
Dubai has been known to be a place of luxury and wealth and with this comes the misconception that everyone who lives here are rich. So we will discuss what are the basic monthly necessities as well as the cost of living in this emirate to help you understand the true costs of how much you need to survive here. If you plan to live and work in other emirates in the UAE, costs are relatively cheaper but Dubai is a good reference as this is the most popular city.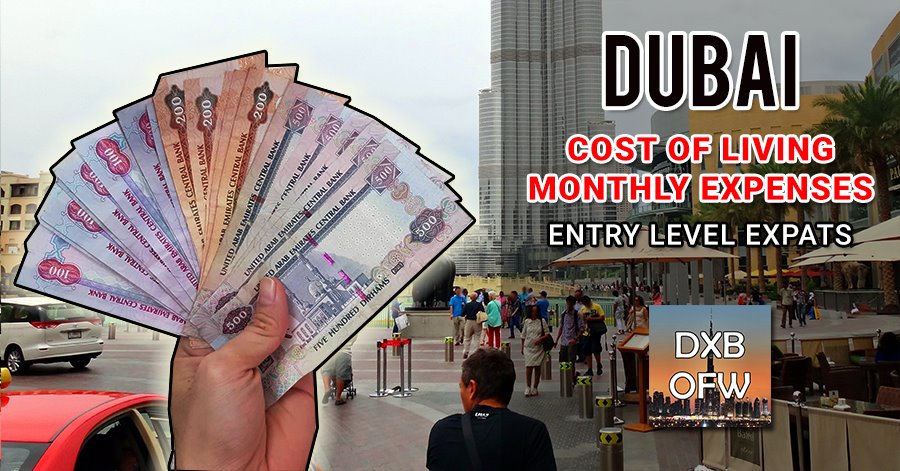 How Much Money Do You Need to Survive as an Entry-Level Expat in Dubai, UAE? Cost of Living in Dubai
One of the more popular topics our readers would like to know is how much money do you need to live and work in Dubai. We hope that this article will help enlighten those who have plans to come here to understand what are the expenses so that you can also manage your expected salaries before agreeing to a job offer.
While money may be subjective to your lifestyle, it is important to know what are the basic necessities in order to survive and more importantly, how much is your 'take-home' pay every month so you can budget for your savings and also for the money that you send to your family back in your home country.
We are aware that there are people living and surviving here with lower salaries. But the info here will give you an idea what type of set-up you will have based on my previous experience when I arrived here under a visit visa. Others may have a different strategy, but the budget allocated for each expense is a modest figure. So we salute those who are living with less budget.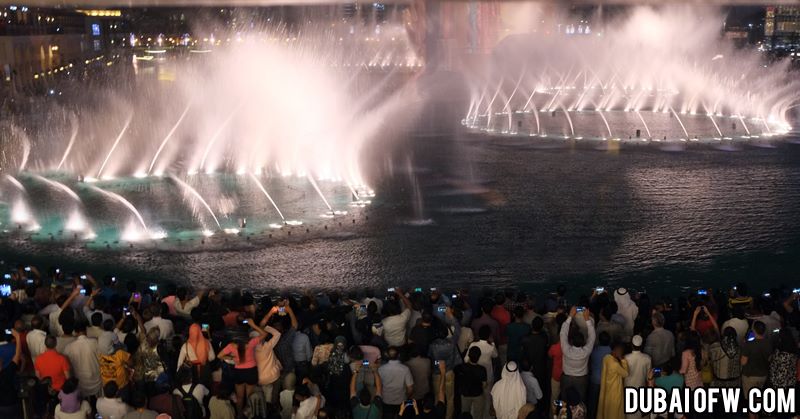 What to Expect from Each Monthly Expense Based on a Minimal Budget
Below we discuss a bit more what you can expect from each monthly expense. Sometimes you may not agree with the below expenses as you will sacrifice your convenience, but this is a good estimate based on my experience coming here to the UAE on a visit visa to look for a job.
NOTE: It is always good that you get a job offer from your home country in a licensed job agency, because usually the companies have already allotted a budget for your accommodation and transportation (sometimes even food). Coming here on a Visit Visa and looking for work will have risks involved.
Accommodation: AED 800 AED
If you're still starting out, and accommodation is NOT provided to you by your employer, you will need to find a place to live. Where to find these accommodations? Popular classifieds websites like dubizzle.com, bayut.com, and propertyfinder.ae is where you can easily look for these places.
The cheapest Type of Accommodation is called a Bedspace. This is a bunk bed which you can rent for a month. You need to allot a minimum cost of 800 AED for the rental. Typically a bedspace involves a double-deck bed and there will be two of you sharing. You will be sharing this space with at least 4-8 other people inside a room. Think of it like a dormitory.
A bedspace accommodation worth AED 800 can be found in older communities/areas in Dubai which include Al Rigga, Bur Dubai, Al Satwa, or Karama. If you're going to look for a bedspace near Downtown Dubai, Sheikh Zayed Road or Dubai Marina, the bedspace may cost you around AED 1200.
If you want to stay in a bigger set-up for more privacy and convenience, costs will be higher. One example is getting a partition which is a division inside a room all to yourself. It will be more expensive if you rent an entire room, or even an entire flat. Here's a guide how to find an apartment in Dubai.
As a tip, it is best that you find an accommodation that is near your place of work so you get cheaper transport costs and for more convenience.
Food: AED 900
Average cost of food is around 900 AED per month. This is based on a computation of 15 AED average for a budget meal where you eat 2 times a day. You will definitely spend more if you eat in restaurants in malls or when you eat outside. A meal date in a mid-range restaurant inside a mall may cost you AED 150 for 2 persons.
Others may think differently about this AED 900. Some may say that you can get a cheaper price for this. And yes, you can. But as we are talking about basic expenses, this 900 AED is already a modest figure — to think that this is NOT a complete daily frequency of 3x a day.
TIP: Do your own grocery in a supermarket so you can cook your own food and bring a packed lunch as well as snacks to your place of work. This will really help keep the budget lower.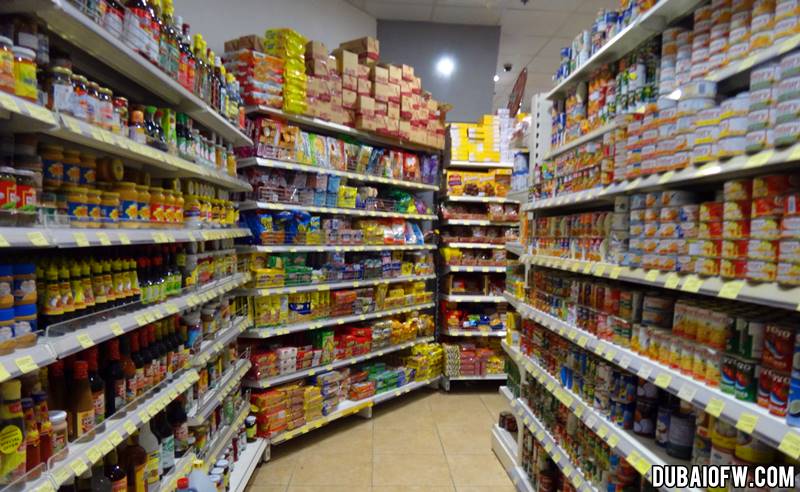 Transportation: AED 270
In big companies and hotels, usually transportation is free and provided by the company in the form of private shuttle buses that would take you to and from your accommodation and work during specific schedules. But if it's not provided by your company. You will have to pay for your own transportation expense.
Taxi rides will cost you a minimum of AED 12 per way so the best option is taking public transport. What's great about the transportation in Dubai is that they are very well-maintained and comfortable.
Taking the Dubai Metro will cost about AED 3 to AED 7.50 per way depending on the Zone/area you are planning to travel. You will need to use a "NOL card" in order to access the public transport and you can get one in the nearest Dubai metro station.
Another thing to note is that the public transport system in Dubai is centralized, so let's say if you have daily commute to work which involves a bus, metro and another bus, it is considered one way (provided that you shift between each mode of transport within, I believe, 30 minutes.
Tip: In order to save money, it will be cheaper if you get an "Unlimited pass" where you can travel to all accessible metros and buses for a flat rate fee of AED 270 per month.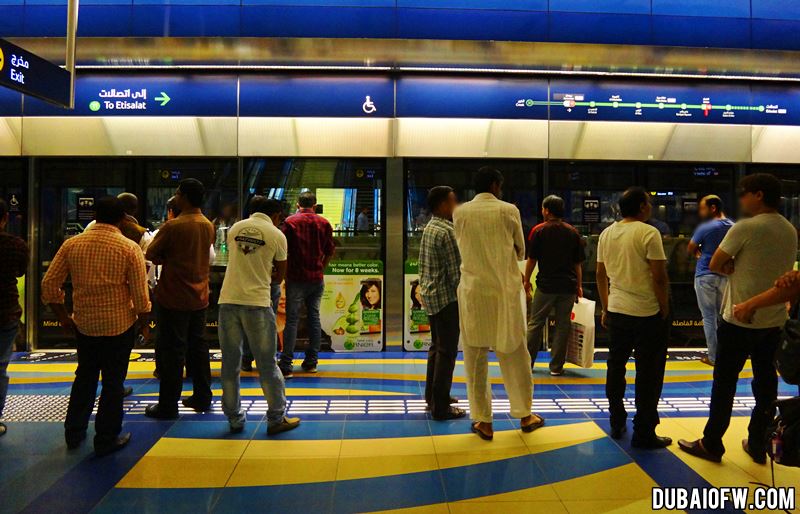 DEWA (Electricity & Water): AED 200
DEWA is the term for the water and electricity in Dubai. Electricity and water bills for a single person renting a bed space will roughly cost AED 200. It can be less or more as the total water/electricity expense is divided according to the number of people living inside that apartment.
Sometimes you can get a packaged deal with your landlord where DEWA is free regardless of how much electricity/water you consume.
Mobile Phone Bill/WiFi: AED 50
Internet is usually provided together with your accommodation and comes as a freebie. Also, expats are not big on texting as there is FREE WiFi in public areas (malls/restaurants/malls).
However, the UAE has currently banned the use of VoIP services like WhatsApp calls and Skype calls. Even if you have WiFi, you will not be able to call them. You need to pay for VoIP services so you can contact your family back in your home country.
The cheapest and most basic phone monthly package for a VoIP service is AED 50 via mobile App called BOTIM or C'Me. These services are provided by the UAE Telecom Providers called Etisalat or du.
Grocery/Toilettries/Maintenance: AED 100
After all you have to spend for your maintenance and you need to buy your toilettries. Let's just allot about 100 AED for this just for basic maintenance (soaps, shampoo, laundry detergent, etc.) as well as basic haircuts (local barber shops for men charge the cheapest about AED 15 for a haircut).
Health Insurance: PROVIDED BY COMPANY/SPONSOR
It is mandatory that you have health insurance in Dubai. Basic health insurance is already provided by your sponsor. But most basic insurances do not include dental costs. So if you wish to have more coverage, you might need to purchase a separate premium.
———————
On another note, we have 3 items we need to discuss which may not be BASIC, but are still very important expenses especially to a lot of OFWs and expats. These are mainly Personal Savings, Monthly Remittance, Expenses for Leisure/Hobbies
Savings: AED 300
The amount is a variable but should still be included in your monthly expenses. Try to allot a minimum 20% of your salary for savings. You are not going to be an expat in the UAE forever. We will all become old and we will eventually go back to our home countries. Savings should be priority so that we can have a back-up and funding for our retirement.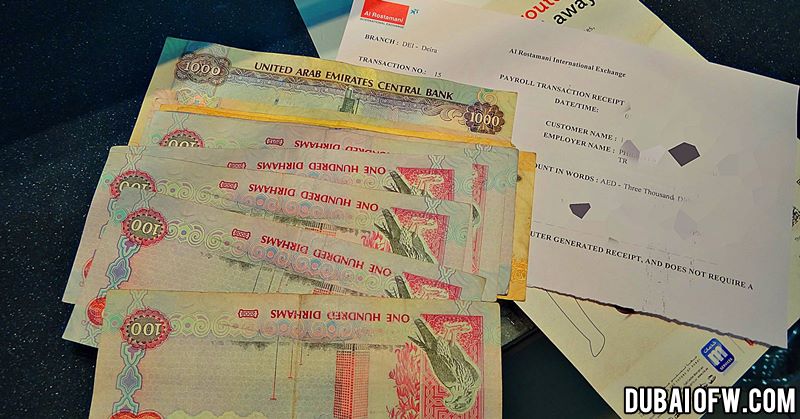 Monthly Remittance: AED 500
You left your home country in the search of better opportunities abroad. So it's very important that you find a job that pays a decent salary so you can send money to your family back home. I leave this up to you how much you need to allot as this is dependent on your situation. Let's just say you send AED 500 a month. Should ideally be more if you have a big family.
Leisure and Hobbies (Fun Time): AED 150
As your routine normally revolves around house to office, you will eventually develop a lifestyle when you are living abroad. This includes what you spend on your free time. Whether you hang out with friends, go to the gym, travel to other places, play sports, or just develop other skills. This is also dependent on your interests and hobbies.
For a gym membership, a cheap monthly fee is around AED 150 in your local gym. If you're lucky, a gym facility and maybe even a swimming pool is provided as a freebie in your accommodation. Otherwise, you can allot a budget for this. Again this AED 150 for hobbies/leisure is a quite small.
It's good if your hobbies will not include you to spend much, but it's important that you have some 'me' or 'fun and social life' to help you keep sanity in tact at the end of the day.
Homesickness as well as mental health are real and serious issues you will face at some point in your expat life so please keep these in mind.
Total Monthly Expenses Cost: AED 3270
Tallying everything again, the amount you will need to just "SURVIVE" in Dubai is around AED2320 AED. If you add the last 3 important items (Savings/Monthly Remittance/Leisure), the total monthly cost is AED 3270 AED.
This is still a modest figure because again, you are living in a bed space accommodation, you are NOT eating 3x a day with this amount, and the money that you send home is limited to 500 AED. In my experience, I've had colleagues who were sending 1000 AED as monthly remittance.
If you are moving to Dubai with your family, definitely your expenses will be more. As you are going to spend for school education and other basic necessities for your family members too. Or if you plan to have a car, you will need to pay for petrol and maintenance.
Tip: Try to save as much as you can.
Summary
Dubai may often express itself in media as a place of luxury and wealth, and sometimes salaries are also exaggerated. There is also a common misconception (especially for OFWs) that when you work overseas, you are already making big money — which is totally wrong. If you come here with less to zero work experience, you will most likely start from the bottom and build your way up your career ladder.
So please, before accepting any job offer, make sure that you have enough take-home pay for yourself and for your family back home. Do not just agree to take any job without considering these expenses.
Take note that the salary varies on your position and the industry where you will be working. I will be creating another topic about monthly salary expectations.
I hope that this honest and practical guide I presented will give you a better idea about the actual monthly expenses so you can manage your salary expectations when looking for work opportunities.
================================================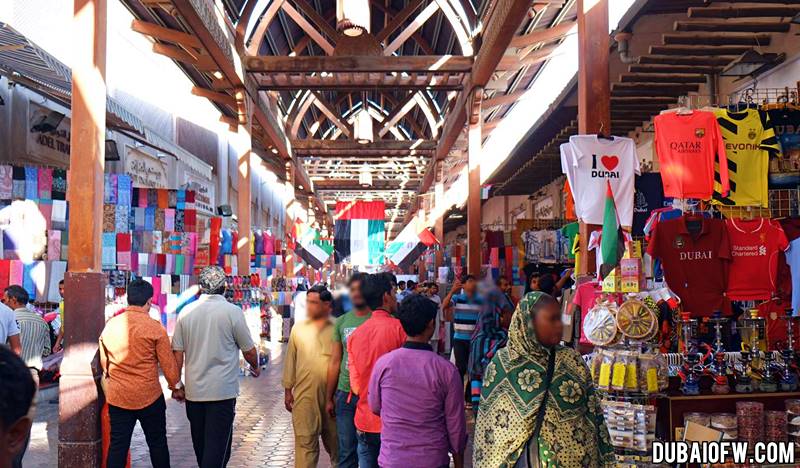 Personal Thoughts as a Filipino Who Used to Work with a AED 3000 Salary
I've been working as a sales executive for a small business shop in Dubai in the last 11 months. My current salary is more than what was initially offered to me which made me accept this job with a limited contract. After finding out the common salary bracket of sales employees inside the mall, I realized that I was lucky enough to have this pay.
With the cost of living in Dubai rising, it was a big question for me if a Pinoy can save in the UAE. I had to ask how much is the monthly expense of an average Pinoy here? By the way, I categorize myself as "Average" for the sole basis that my salary bracket is not that low nor that big. I would supposedly categorize myself lower since my salary expectations were not met, but I'm still new here so I can't demand for much.
Much has been said about the extravagant life that Dubai offers. Especially when you might see posts on social media about various projects still being built, and with the luxurious set-up that is prevalent online, you would think that all residents of this emirate have hit it 'BIG TIME'. But such is not the case. Plenty of workers and expats are trying to make ends meet by sacrificing some of their basic needs in order to save enough money to still send some for their families back home.
Tallying my expenses, it somehow proves that Dubai is an expensive city to live for Pinoys. But a lot of people have made it. It's a matter of spending money wisely.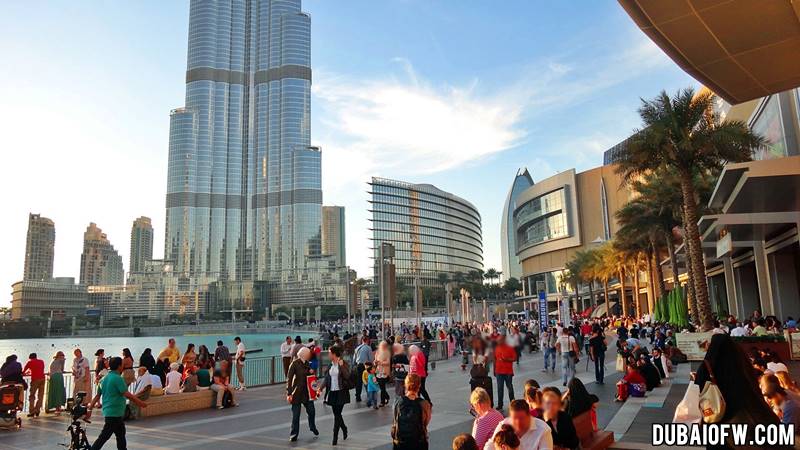 Can Filipinos & Expats Save in Dubai with AED 3000 salary?
With the rough draft above of the expenses one can incur in Dubai, it makes me wonder if Filipinos can really save money in the UAE. Well the answer is YES, but…
Yes, but… you will have to sacrifice the first few years of employment to establish yourself in your chosen field. Gain experience and seek employment with better pay. By then, you can charge a better rate.
You can also save on expenses by stocking food & preparing your own lunch instead of paying ready-made meals. Using a car-lift service when there's no more bus or metro available. Not going out often is also another option.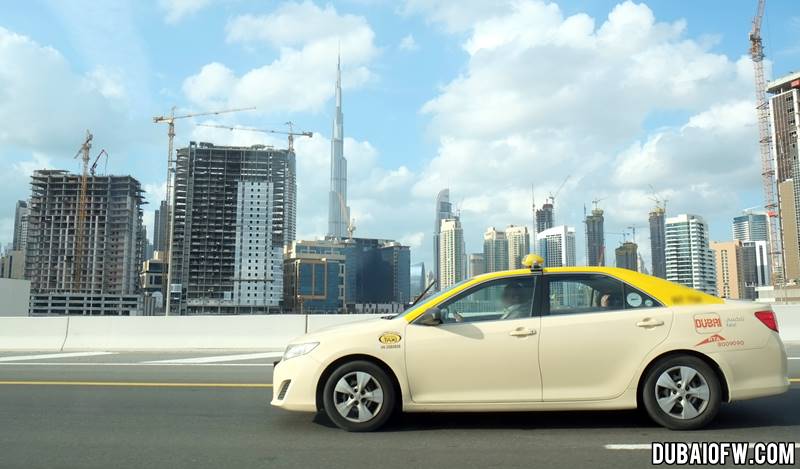 Taxi Conversation about Life in Dubai
One insightful conversation I had with a Pakistani taxi driver the other day was an eye-opener. We were discussing about how it is to live in Dubai and how it's a great that there are plenty of opportunities that it offers for many skilled workers and those that have ambitions. The taxi driver said that we sometimes don't get the same opportunity in our home countries. But more often, many people come to Dubai and take 'whatever job' is available. Accept whatever job that is offered to you. Stay and finish your contract, but while in your current job, you can start searching for the next one.
Although this may not be the best advice, this is definitely a reality that a lot of people face. Of course, when he says "Whatever job" — it doesn't mean that you have to accept the first opportunity along the way. Make sure that it also is within boundaries and budget you've set for yourself. Understand the set-up before agreeing to the job offer to make sure that you survive working and finishing your employment contract.
Yes, not many expats are lucky as our first world counterparts. But we also should not settle for whatever salary is offered to us if it's not something that we can work with.
Sideline Income
That's why on my spare time, I do my best to work on other projects that help me earn an extra buck or two. These earnings keep me sane so I can still cover my other expenditures. If I did not have other modes of income, I know I wouldn't have the bit of comfort I'm getting. I would have to sacrifice my partition space for something else.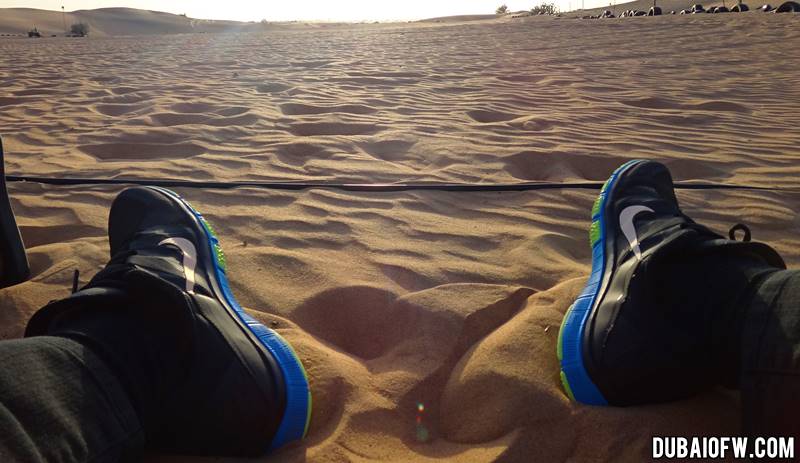 Plight of Pinoy "Kabayans" in the UAE
I noticed there's a range of jobs in Dubai for Pinoys and if you're a professional (nurse, doctor, engineer) who works in big companies, most likely you'll have a better salary. Otherwise, if you work in Sales or the Food & Beverage industry, chances are you will start with just a basic salary of, let's say, 2000 AED (some even, lower).
I am thankful for having a slightly better pay compared to other Pinoys in the UAE. I can only imagine those who've started with lower salaries and are persevering to stay in their contract for 2 years until another opportunity comes along. There are Filipinos who say that it's only in the beginning and you only need to wait and have more "tiyaga" before you can demand for something better.
The great thing about Filipinos is our close-knit culture where we help fellow kabayans in dire need. Most have families and friends to lean on to ask for temporary help when the need arises. As for me, I am holding to the notion that I'll only gain more time and more experience in Dubai as a Pinoy OFW before I can set a better bargain for myself, career-wise.