Working as a single OFW can be difficult. Some may find it hard to adjust to living a life alone in a foreign land, away from your family, not physically present when you need them. Still, many Filipinos find themselves in this situation and quickly adapt to this new life out of necessity.
How much does a single Filipino earn in Dubai? How about his or her cost of living? These and more questions will be answered by an OFW in this article, through a YouTube video which he shared so that others may learn.
Disclaimer: The information posted here is based on the experience shared by the vlogger. Any of these information may change without prior notice. As this is a perspective and thoughts from one person only, please let this post serve as a guide.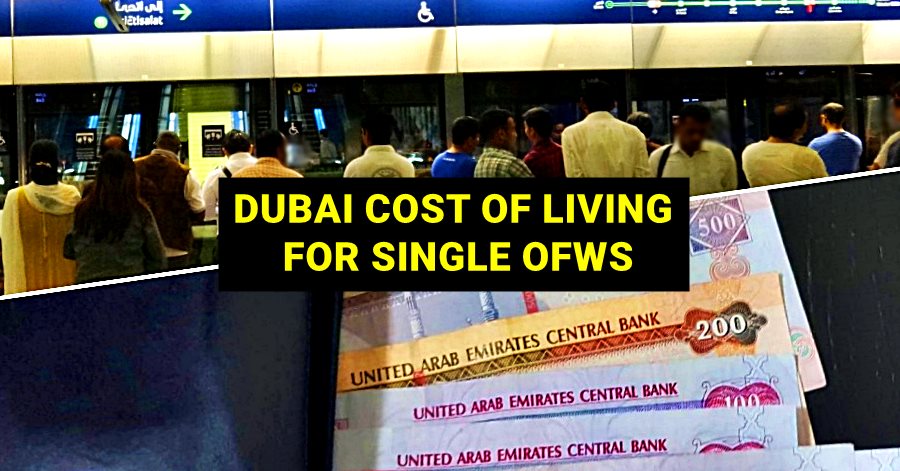 How Much Does a Single / Bachelor Filipino Earn and Spend in Dubai?
So what is the cost of living in Dubai for a single OFW? Today we share a video from Windel GD, a single expat OFW in Dubai. He talks about his life and cost of living as a single OFW in Dubai.
He had his first job in Dubai for only four months, working at a telecommunications company. Right now, he works for an airline company.
Salary of a Filipino in Dubai
Windel GD shares the following salary ranges for two common jobs in Dubai:
Working in Sales – around 3,750 – 5,000 AED per month, which is equivalent to 52,000 – 69,000 PhP.
Working with an Admin related job – 3,500 – 7,000 AED, equivalent to a maximum salary of 96,000 PhP
He also shared that you can get the following incentives from your work in Dubai:
Quarterly bonuses
Profit shares
Incentives for workers who reach their quota
There are other types of incentives, and they play a big role in an OFWs overall salary and ability to provide for themselves and their family back home.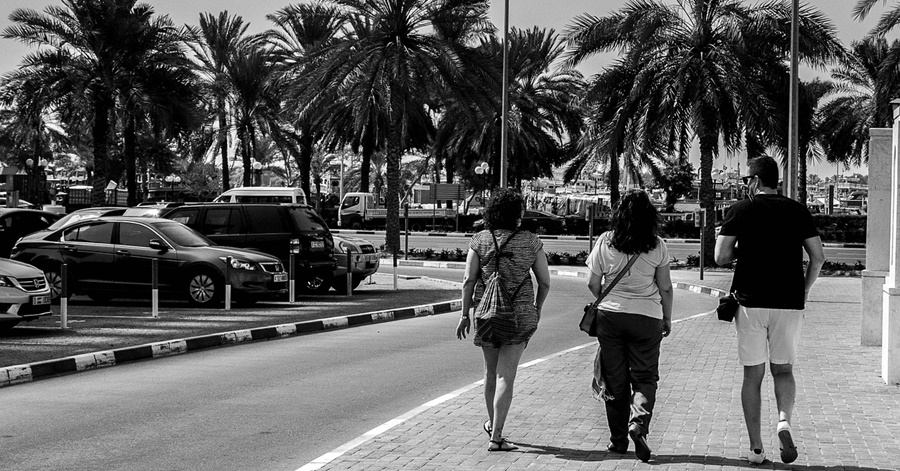 Staying in Dubai
Your staying or rental cost in Dubai clearly depends on the kind of space you are living in. If you are like most OFWs, you typically start off living in a bed space.
Cost of a typical bed space – 695 AED or 9,600 PhP per month. However, this can get higher or lower depending on whether you live near the metro (more expensive), or farther away from it.
Cost of a typical space with partition – 1,200 to 2,500 AED, or 16,500 to 34,500 PhP
Cost of electricity and water is around 100 to 150 AED or 1,400 to 2,100 PhP
Living in a bed space is the cheapest way to stay in Dubai, but it does require you to adjust to what you're probably used to in the Philippines; that is, living comfortably in a decent-sized home, having your own room to yourself. Indeed, there are many adjustments to your previous lifestyle when working abroad.
Food Expenses
Regarding food, it is relatively cheap in Dubai compared to many other Middle Eastern cities.
For example, 5 kg of rice costs 20 to 35 AED. You can spend around 500 to 600 AED monthly for food.
If you like fish or seafood, go to the sea market where fish is very cheap. You can even ask for a discount.
When it comes to Filipino food, you won't have a hard time looking for Pinoy dishes since Filipino stores are practically easy to find.
Transportation
The following are the costs to some common modes of transportation in Dubai.
Train – 3 – 7.50 AED or 41 to 103 PhP
Bus – 3 to 5 AED or 41 to 69 PhP
Taxi – 12 AED or 165 PhP for weekends (Friday or Saturday) and 5 AED or 69 PhP for the rest of the days.
If you ride a train and then transfer to a bus, bus ride becomes FREE OF CHARGE as long as you ride the bus within 30 minutes of leaving the train.
Car Lift – some OFWs pay 250 to 300 AED or 3,400 to 4,100 PhP per month for car lift services.
Transportation is a significant portion of your budget. However, some companies actually provide their employees free transportation.
Savings and Remaining Money from your Salary
Considering all of these expenses, how much of your salary is left? Below is a breakdown from the vlogger:
650 AED – will be deducted for your bed space,
250 AED – for your water and electricity,
500 AED – for the food expenses
350 AED – for unlimited use of train transportation,
500 AED – for personal allowance like going to the mall or hanging out
——————————
2,250 AED – total amount
Remaining money is 1,750 AED if you have a salary of 4,000 AED.
You will be left with 1,750 AED or 24,100 PhP, which some OFWs save a little bit for themselves and send the rest to their family back in the Philippines as remittance.
Working in Dubai as a single expat is no easy feat. Lots of sacrifices have to be made, but if you are focused on your long term goals and in helping your family back home, there's nothing you can't do.
If you have specific questions, please contact the vlogger and subscribe to his YouTube page: Windel GD
Other Helpful Articles: