Many overseas Filipino workers (OFWs) have been able to build their dream homes, as well as buy cars, gadgets, and other things for their loved ones back home. In addition, many of them are also able to save money and make wise investments, including businesses and real-estate properties.
Also Read: WATCH: Filipina Housemaid in Dubai Builds 4-BR House and Flower Business in Philippines
Today's story features an OFW couple who focused on an investment that could help sustain them in the long run. Jed Perpetua and his wife, Shiel Ann, who are both based in Dubai, have built an apartment business in the Philippines. Let's get to know more about their venture!
DISCLAIMER: The following story is presented for information-sharing purposes only. To know more about the vloggers, you can visit and subscribe to their YouTube channel, Jedax Foodtrip, where they like to post videos about food, travel, music, and life in Dubai.
Dubai-based OFW Couple Builds Fully-Furnished Apartments in PH
Jed and Shiel Ann have been working in Dubai for around 12 years now. They decided to build a 4-door apartment so that they could earn passive income once they return to the Philippines for good.
Their apartment is located in Panglao, Bohol. It cost about Php 4 million to complete, and construction took about 6 months. The couple shared that they made a lot of sacrifices while the apartment was being built. They didn't travel or buy much, and they also avoided eating out as much as possible.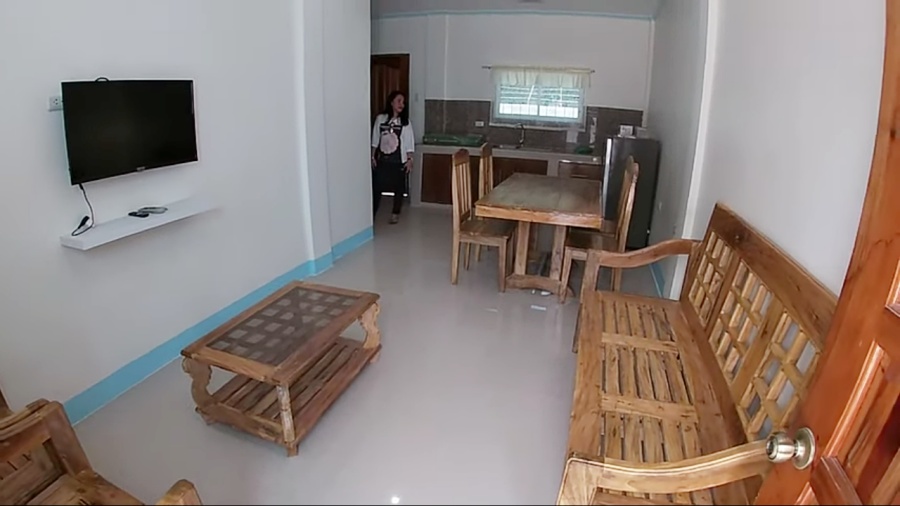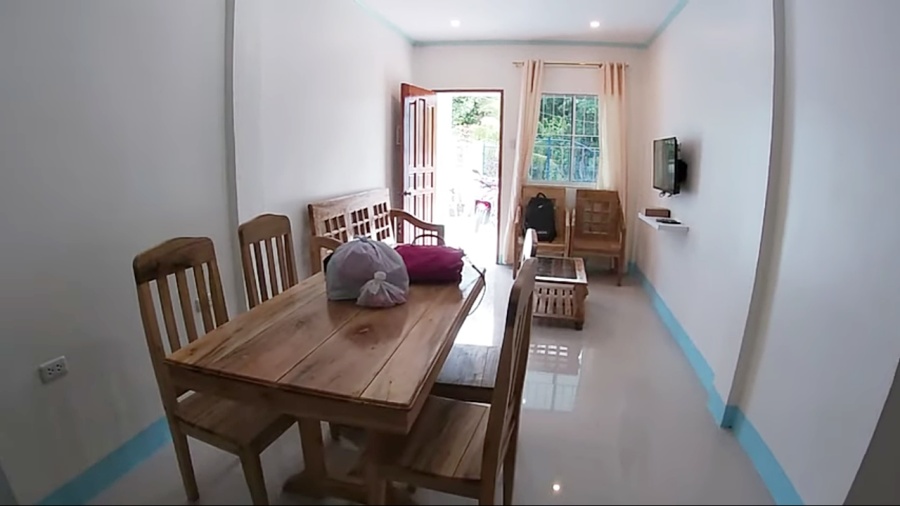 Apartment Tour
All of their sacrifices were definitely worth it! In the video, the couple gave a quick tour of their apartment. Each unit measures 40 square metres, and includes a living room, kitchen/dining area, bedroom, and bathroom. There's a laundry area at the back, and a water tank as well.
Each unit is fully furnished. There's a sofa, chairs, coffee table, and flat-screen TV in the living room. The kitchen/dining area contains a dining table, chairs, countertop with sink, and refrigerator.
There's a toilet, sink, and shower with heater in the bathroom. And finally, the bedroom includes a bed, cabinet, and side table. The bedroom is air-conditioned (they specifically purchased the Daikin brand, since Jed works for that company).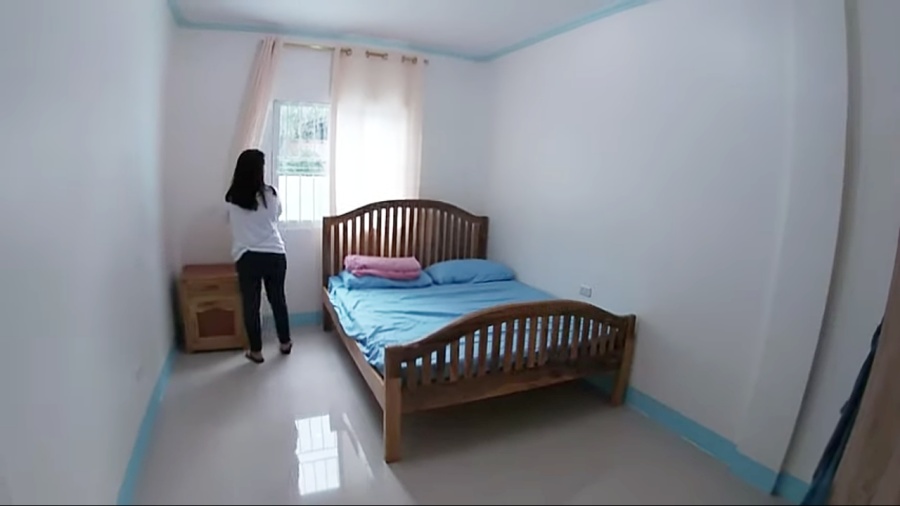 Apartment for Rent Business in Bohol
According to Jed, they are planning to rent out each fully-furnished apartment unit for about Php 15,000 per month, for a total of Php 60,000 income a month. This amount would certainly help sustain their needs, especially when the couple decides to return to the Philippines for good.
Check out the video of Jed and Shiel Ann's "apartment tour" below, as featured on their YouTube channel:
Future Expansion
Notably, Jed shared that they were also able to buy the vacant lot opposite the 4-door apartment. Once they are able to save enough money, they are planning to build more apartment units there, too.
Congratulations, Jed and Shiel Ann, on your apartment business! Your story will definitely inspire other Filipinos to consider making similar investments. Indeed, planning for retirement is important… and something every OFW should think about, since working abroad is only temporary.
READ NEXT: Filipino Couple in Dubai Builds 2-Bedroom Dream House with Sari-Sari Store