There's no telling how long a person can work abroad as an overseas Filipino. That said, Filipinos need to look beyond their paycheck to paycheck and plan to secure their future.
Also Read: Katas ng Dubai OFW: Simple House with 400K Budget
Thinking ahead – sometimes, as far as retirement has its benefits. One of these is being creative and prudent with the resources that you have right now. Here's a short write-up about a Dubai-based OFW who turned his house into a 17-door apartment business, how much it cost him, and some tips on how you can do it, too.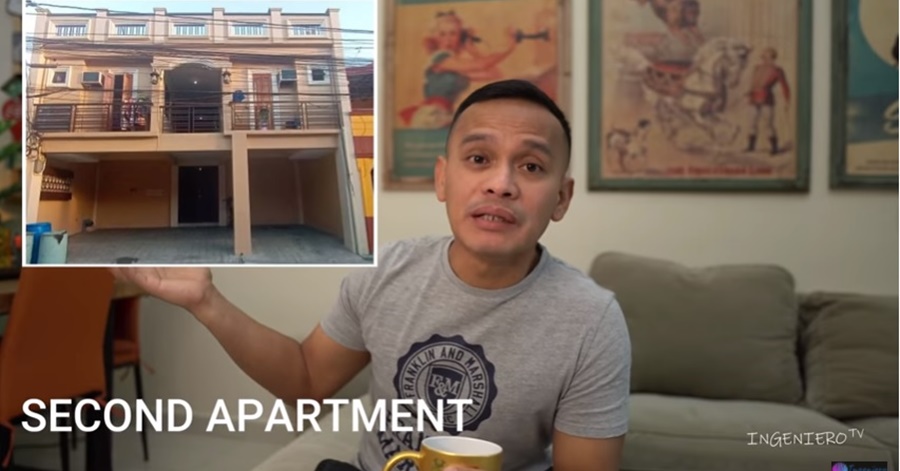 Katas ng OFW: Pinoy Engineer in Dubai Builds Apartment Business in Philippines
Disclaimer: This article is for information-sharing purposes only. The results may vary from one person to another. If you would like to get notified of more content shared in the video, you may subscribe to the vlogger's (Donald) YouTube channel at Ingeniero TV to get notified of his future vlog updates.
Before we get right into the project, building your own apartment business is an excellent investment you can make if you're an OFW like the vlogger in the video. Why? Investing in a rental or real estate property has long been a popular alternative for those looking to diversify their portfolios beyond equities and mutual funds. It's a good source of passive income while expanding your properties, especially in the Philippines.
So, the apartment has three floors, with 17 units available, mostly with a floor area of 20 sqm. According to Donald, they designed the floor plan of the building, which is around 452 sqm, to cater to bachelors (call center agents) and those who are starting their own families. As you can see in the video, space is optimized the way condominium units are made in the Philippines. Here is the floor plan provided by the vlogger in the video.
Ground Floor: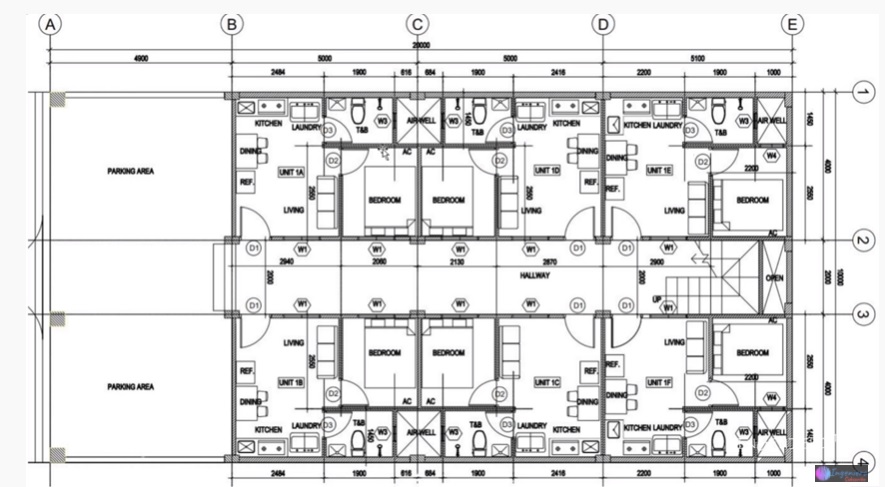 Second Floor:
Third Floor: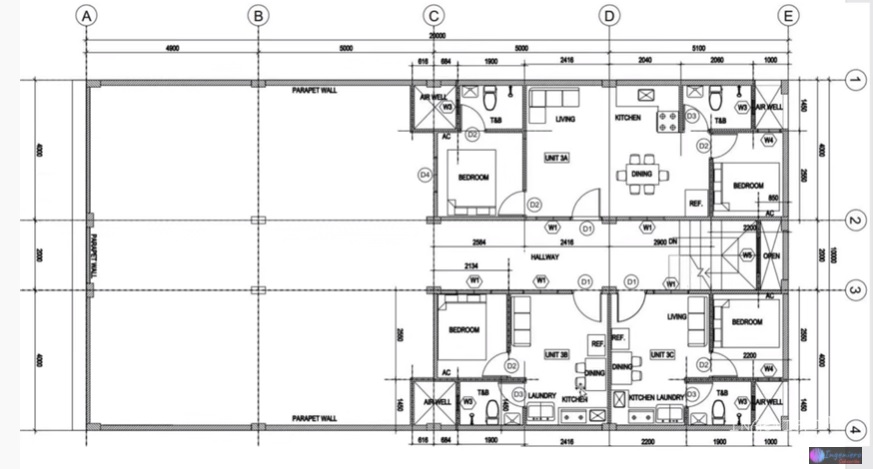 The units with the biggest floor provision are on the third floor, where they decided to make three 2-BR units. Moreover, there's a roof deck on the same floor. This will serve as the area where the tenants can hang and dry their clothes and hold events.
Here are some of the screenshots taken from the video posted by Donald via YouTube: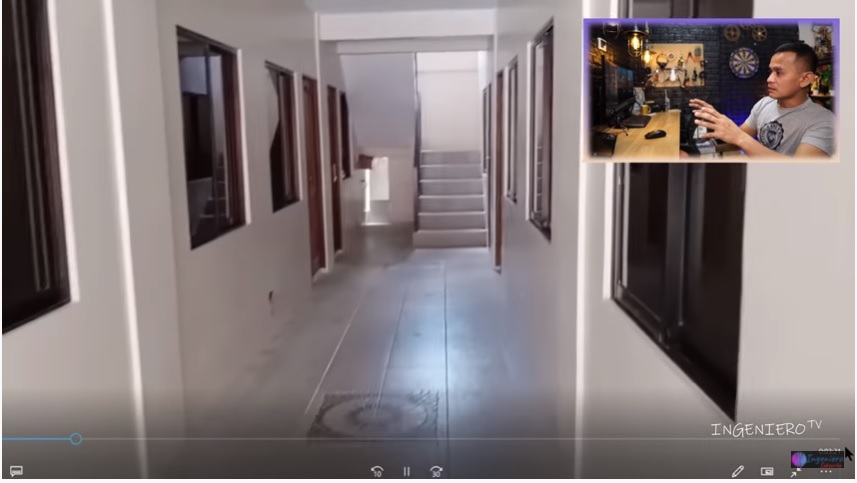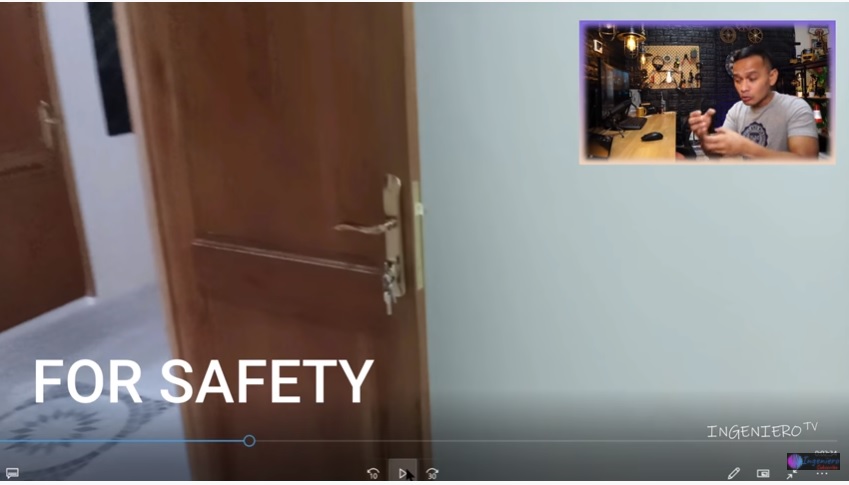 Screengrab of a video posted by Ingeniero TV / YouTube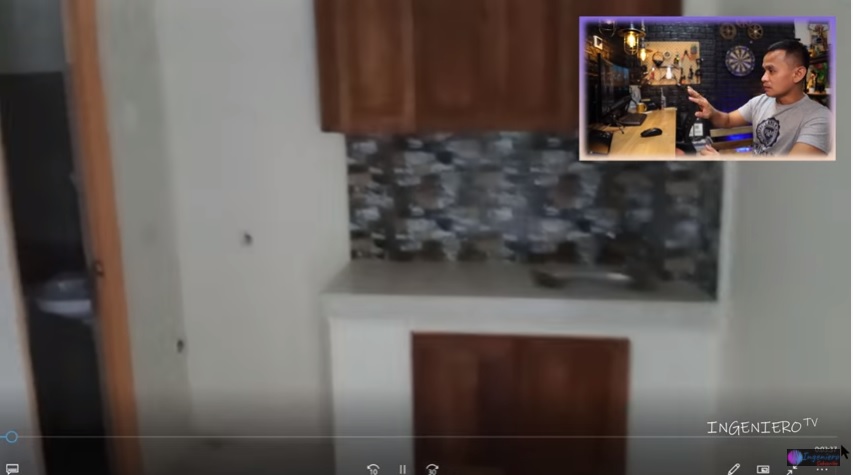 According to Donald, almost all of the units are identical in design, materials, and build.
Catch the full vlog episode as posted by Donald via Ingeniero TV on YouTube below:
How Much Does It Cost to Build a 17-Door Apartment in the Philippines?
As for the breakdown of the expenses for the construction of the building, here is the shortlist of expenses prepared by Donald:
STRUCTURAL
MATERIALS COST: PHP 2,885,593.50
LABOUR COST: PHP 1,895,834.93
TOTAL COST FOR STRUCTURAL: PHP 4,781,428.43
ARCHITECTURAL, ELECTRICAL & PLUMBING
MATERIALS: PHP 2,925,362.87
LABOUR COST: PHP 1,690,859.74
TOTAL COST FOR FINISHING: PHP 4,616,222.61
So, when you do the math, the total budget he spent on this project is PHP 9,397,651.04 (USD 192,745.82).
NOTE: Be advised that the costs of this apartment building is a sample estimate and is based on the Engineer's location. Prices will definitely vary depending on where you are located in the Philippines. So it's good to also do your own research on what may be the median range in your area.
If you think about it, you could have built two or three houses for this amount (depending on the market and the location). But if you already have your own place, why not build an apartment business and you can use this to provide accommodation for others? At the same time, this will provide you with income opportunities that can add up to your overall earnings and to increase your savings and wealth. Again, for your retirement.
Working hard is most definitely important, but you will languish away the years working with nothing significant left for you to enjoy of supposedly the prime years of your life without a goal or a vision. With this in mind, we hope that you will use this as an inspiration to plan your future and make good use of your earnings and savings while working abroad.
Katas OFW Videos
It's really good to learn more about the stories of fellow OFWs and expats who have made wise use of their money. Let this be a reminder for us all to remember the reason why we became OFWs in the UAE. If you want to get inspired, check out other Katas ng OFW stories here: