In our next OFW feature, a housemaid in Saudi Arabia shares her story of how she was able to buy a house and lot property in the Philippines and also send her children to school. She also shares a very important tip about handling money remittances and making sure it goes directly where it is supposed to go.
Vicky has been working in the Kingdom of Saudi Arabia for 7 years (since 2014). She has been working for the same employer ever since and is quite happy with her work. Her salary as a domestic helper is not very big at SAR 1500 per month, but she has been very frugal and she has learned to budget her money wisely.
She became an OFW because she wanted to provide a good education for her 2 kids who are now in college. She also wanted to build a house for her family. Her husband is also working as an Internet Installer in the Philippines while also doing side gigs, taking care of their children and handling the house bills.
Disclaimer: This post is not meant to brag, but hopefully to inspire other Pinoys that it is possible to see the fruits of your labor as an OFW abroad. This is also a reminder to our families back in the Philippines that we should all work together to achieve a common goal – and to spend our money wisely because being an OFW involves a lot of sacrifices.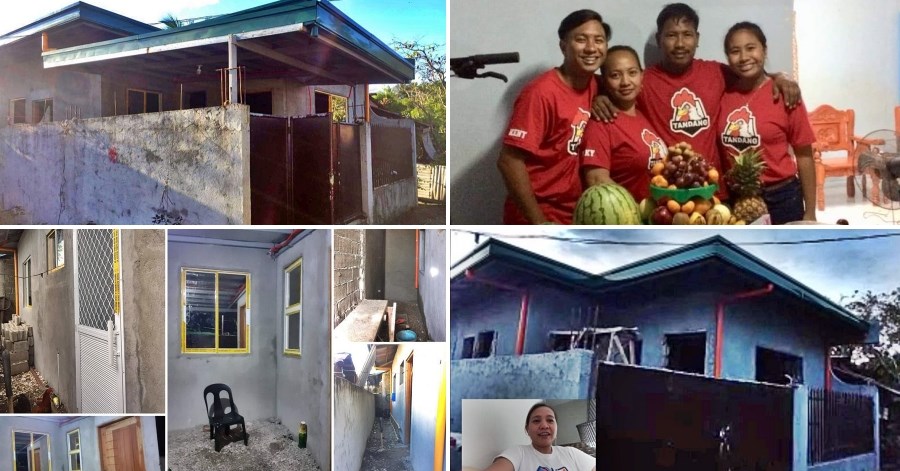 Building a Two-Bedroom House
While working abroad, Vicky mentions that the first few months of her salary did not go anywhere. That's when she decided to look for a lot where she started paying a monthly cost of PHP 10,000. I regularly paid the lot for 20 months. After it was finished, she hired a contractor to construct the house.
She has spent PHP 1 Million for the property. 200K for the lot and 900for the house construction.
The lot costs PHP 200,000 – the lot is in Laguna.
The house construction is running almost PHP 9000,000
Total project costs PHP 1.1 Million.
The target date of the house completion is on December 2021.
How she paid the amount for the lot and construction:
No sa hipag ko po nanghihiram ako ng unang hiram ko 100k I pay monthly 15k tapos pag kabayad utang ulit ganon po gawa ko every month binabayaran ko hanggang makatapos, utang ulit. Nagpapasalamat ako na may hipag ako na nagpahiram ng pera.
Vicky was able to borrow money from my sister-in-law like for example, PHP 100,000. She pays her sister-in-law every month and when she fully pays it, she borrow from her again. It's good that she has established trust as she pays her debt on time. She is thankful for her sister-in-law because for letting her loan funds which has been a great help.
Below are some of the photos of the soon-to-be completed house: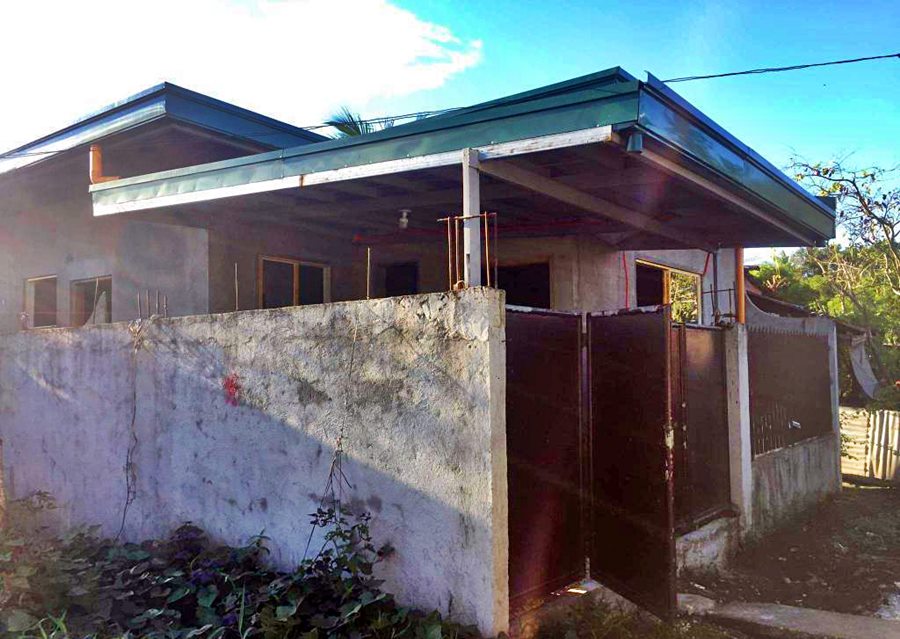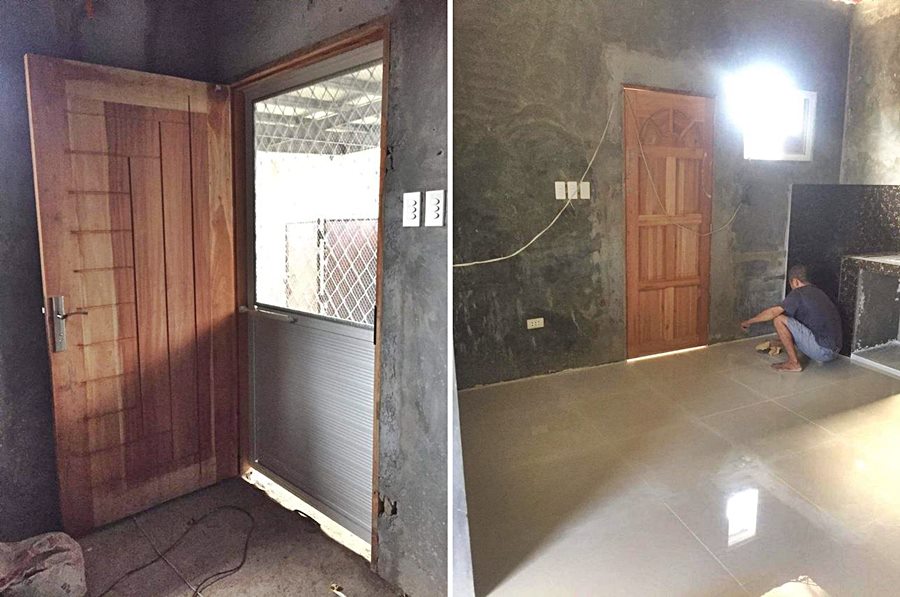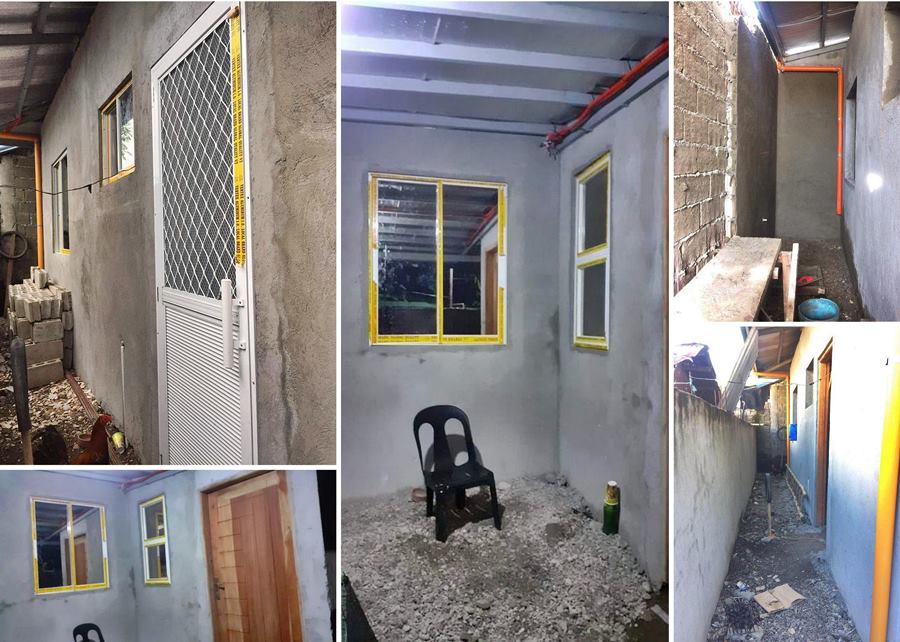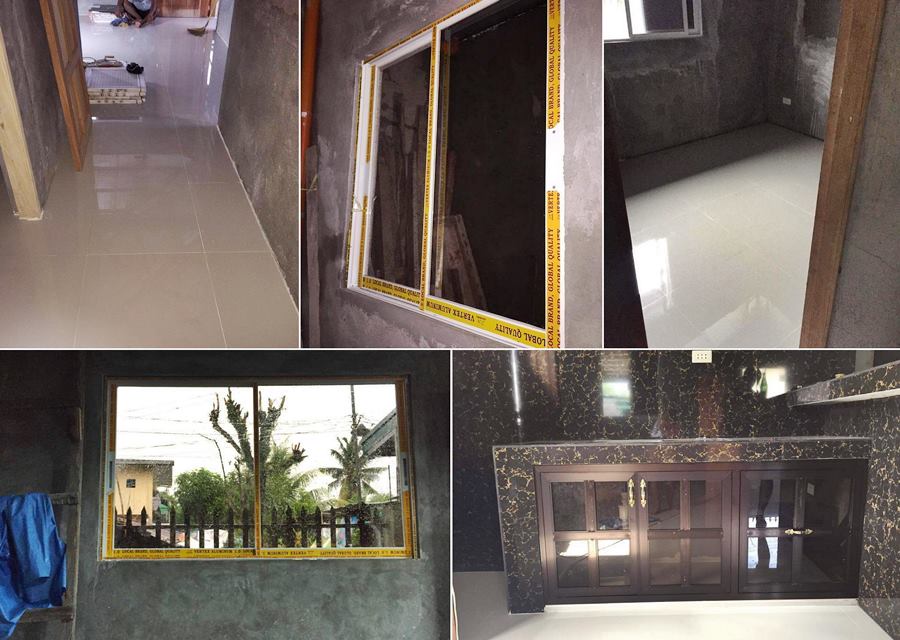 Update on the House Construction
Just recently, Vicky sent us photos of the updates on her house construction. They were able to finish the major house upgrade and she is very happy with the output. She is glad to hopefully inspire fellow OFWs. After all, we hear many stories of OFWs in negative situations.
It's time that we also give good vibes and show that there are people who are also able to provide something for their families. We hope to add more good stories like this in the future. Vicky is also glad cause she plans to finally go home to the Philippines for good!
Here are photos of the latest updates: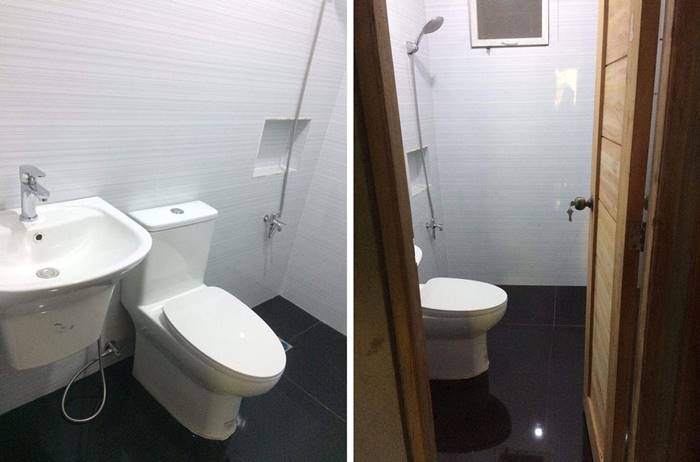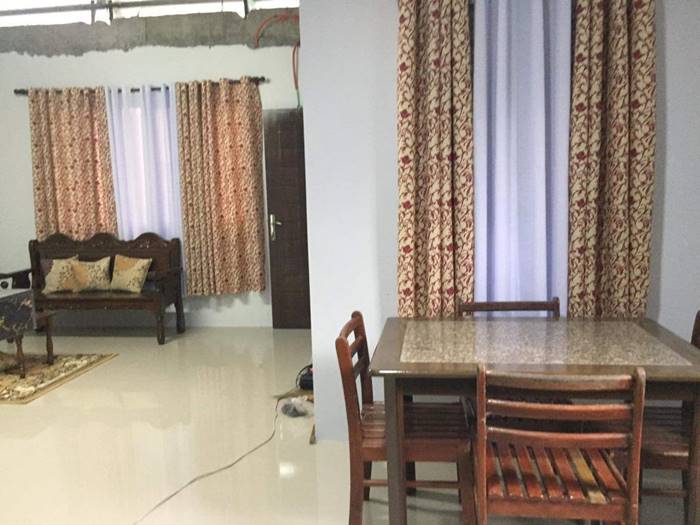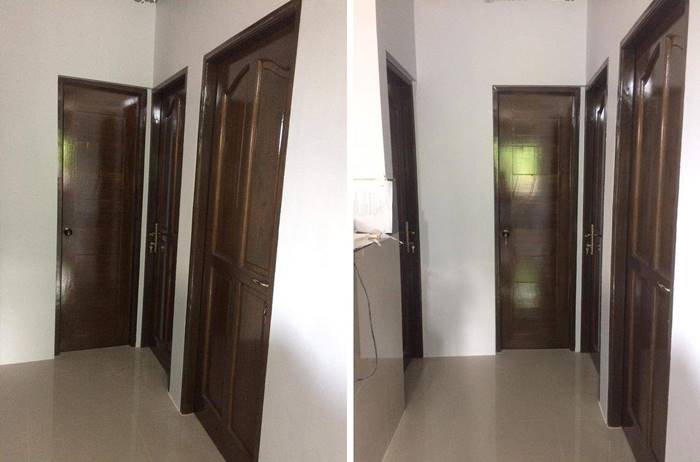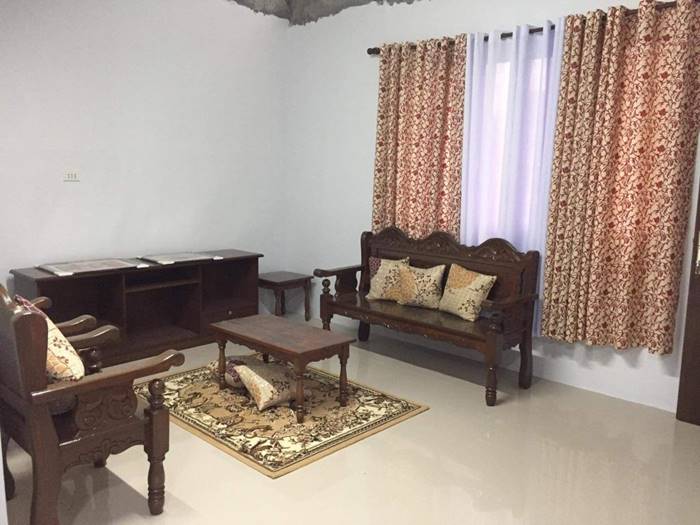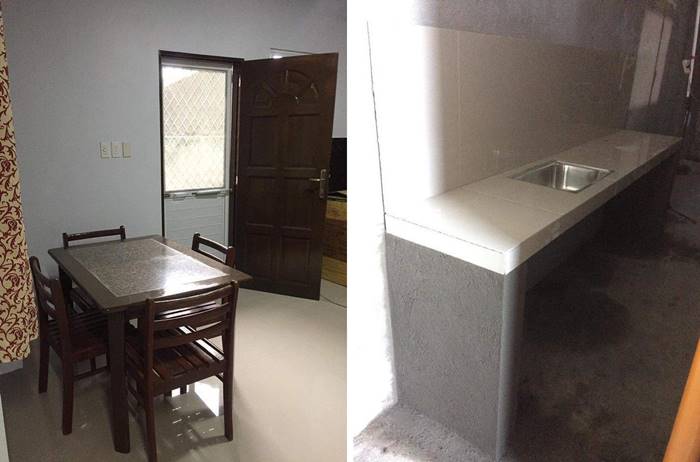 Buying 2 Motorcycles for Daily Transport
Aside from the house, she was also able to buy 2 motorcycles for her family for their transportation. She is proud that she is able to see where her money goes.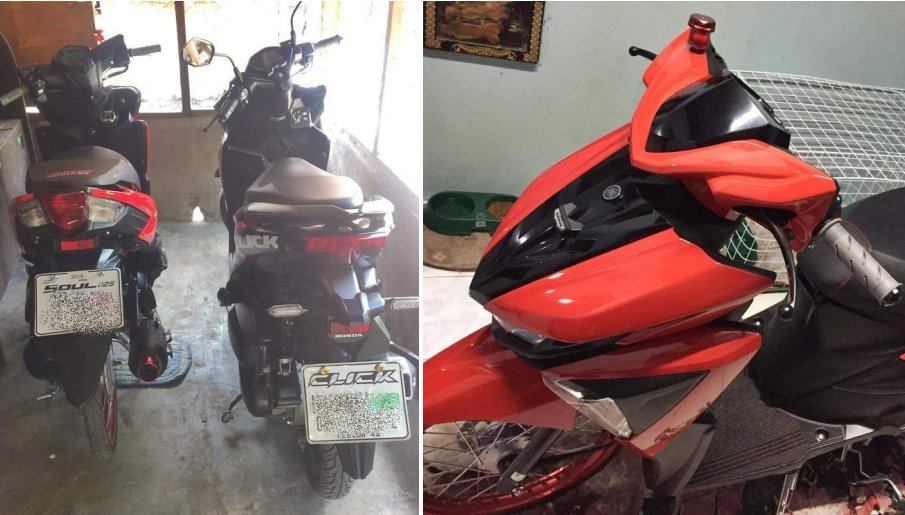 They also have a tricycle. They are also working on fully paying a 2nd hand vehicle.
Sending Her Children to School
Aside from being able to use her salary to buy a house and lot, she is also able to support her children to school. Her eldest is studying HRM and is already on his 3rd year while the youngest is majoring in Psychology and is on her 2nd year.
She is proud that she has obedient children who respects and communicates with her everyday even if she is far away. After all, one of the struggles of OFWs is getting homesick and sometimes the family ends up being distant from you.
Bago po pumasok ang mga anak ko sa school, mag memessage sila papasok na po sila. Pag nasa bahay na agad, message din sila na nakauwi na. Kung pupunta sila halimbawa po sa birthday may limit po ang oras nila.
Pinakamatagal na po 10pm. Sa lalaki sa babae ko po 8pm lang po dapat nasa bahay na. Strick po ako sa mga anak ko. Sapol bata po mababait mga anak ko. Kasi po hindi nmm nila ako nakitang nangapit bahay noong nasa pinas ako.
In Vicky's case, she talks to her children everyday and imposes curfew on them. Before they go to school, they message me. When they arrive home, they also message me. If they go out (like for birthday party) she gives them time limit and curfew.
It's funny cause her children's teachers would even label her a 'stage mom' which she doesn't mind. Vicky shares that is so blessed and thankful that her children are very obedient.
Her children are also proud of her for going abroad and sacrificing her years to provide them a better education and a better life. We are happy to know that they are working together to build a stable future.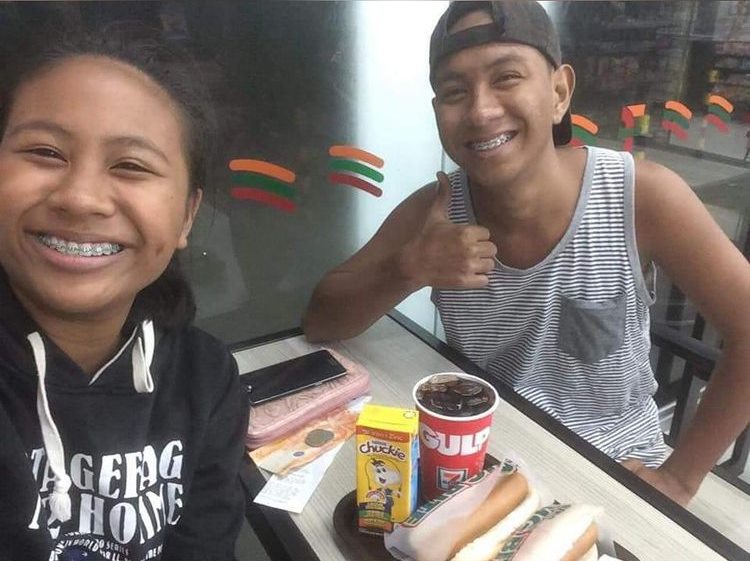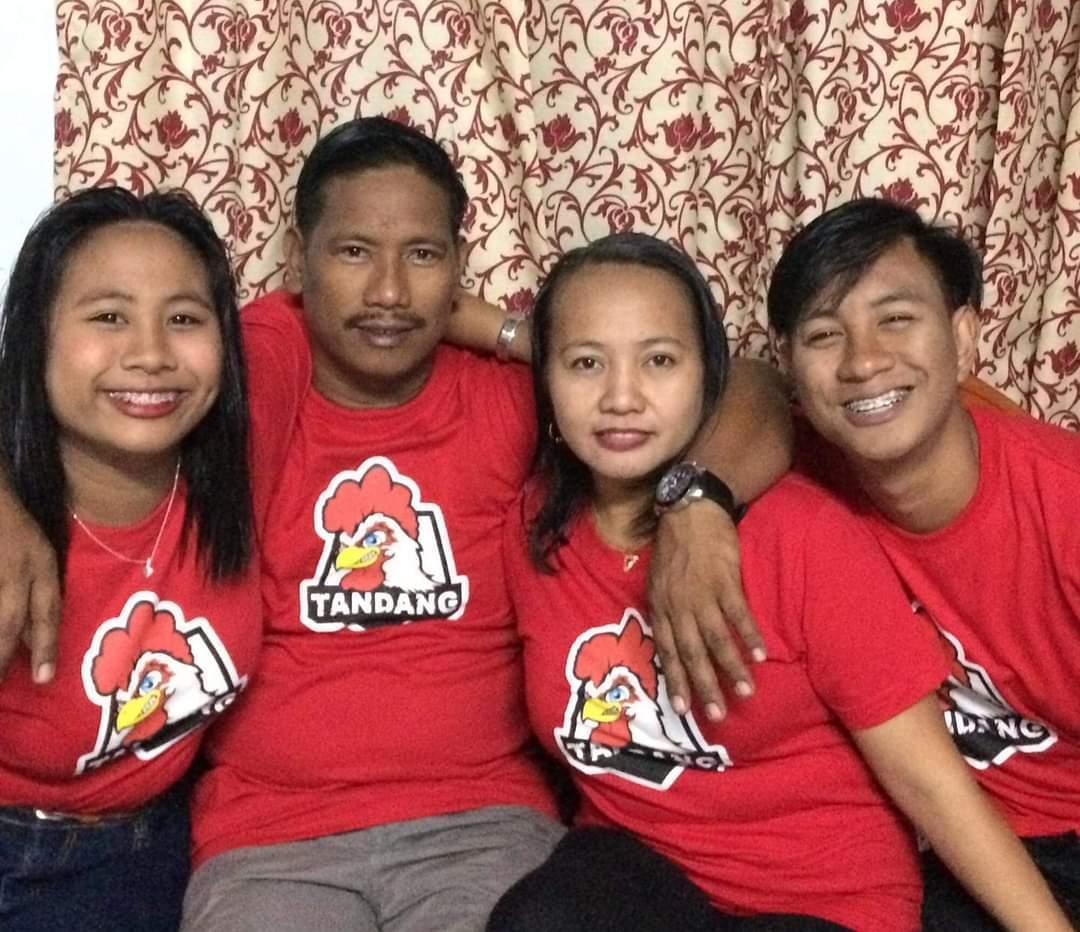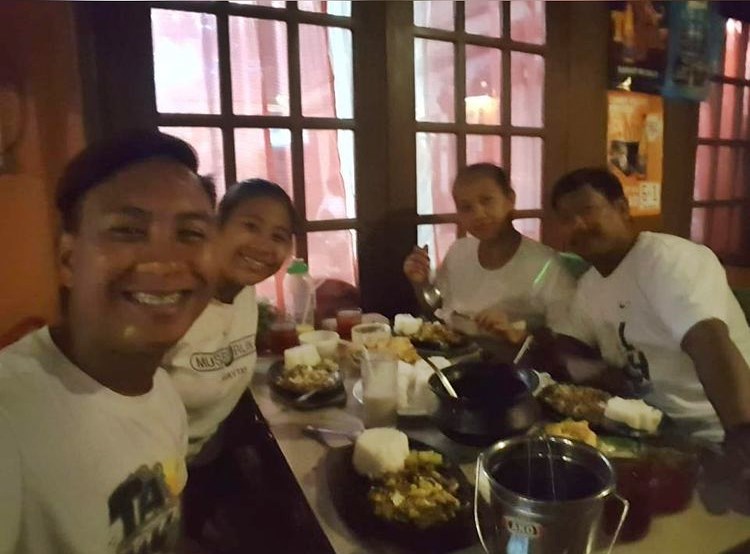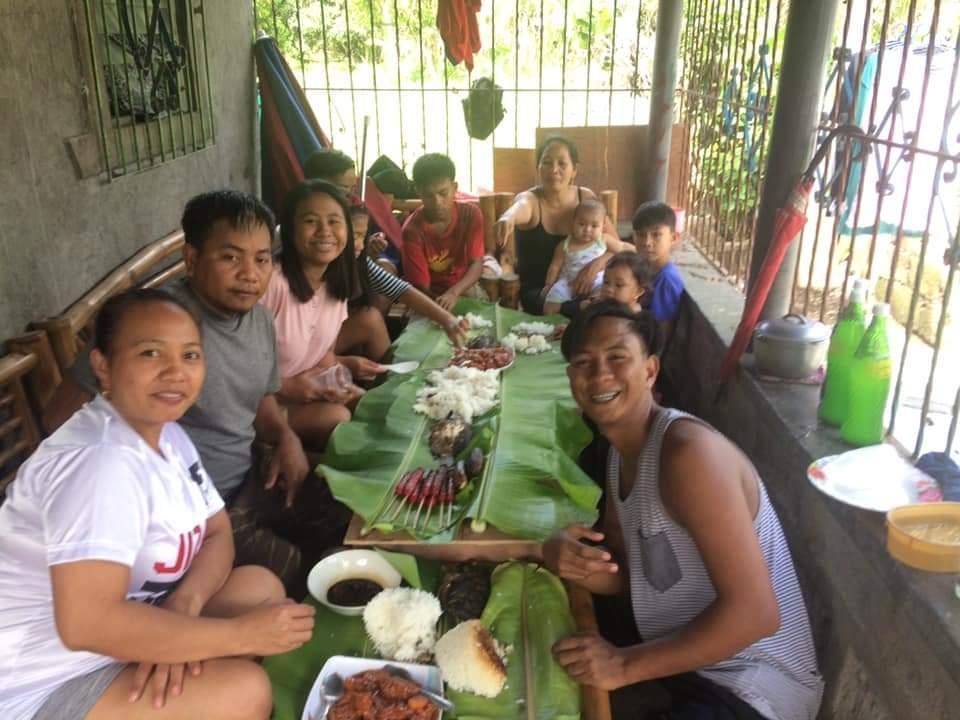 Tips to Manage Money Wisely even While Abroad
Here are some tips that Vicky have shared in order to make sure that your monthly remittances go where it is supposed to go.
List down the expenses in a paper and notify your family about it so they see that you have budgeted your money according to the monthly expenses.
Ask for a receipt from family members to make sure the payment is sent where it is supposed to go.
Send the money to trusted members of the family.
Summary
Truly, it is important that as a family, even one is working abroad, everyone should be participating and should be working as a team. While Vicky had some financial problems during the beginning of her stay abroad, she addressed the problem right away and made sure to spend their money wisely.
We thank Vicky for sharing her OFW story and may this inspire more OFWs to be careful and wise about their hard-earned salary. While it can be more difficult because managing the house while abroad is challenging, Vicky shows that it is still possible.
This article was first seen on DubaiOFW.com
Want to share your OFW story? Send us an email – ed@dubaiofw.com or DM us on Instagram @dubaiofw