Our next OFW interview features a domestic worker from Saudi Arabia. Meet Vicky Ramos, who hails from Los Baños, Laguna. She is 43 years old and is a mother to 2 children. She is working for a widow employer who has 9 children (all adults now) and has been working for them for 7 years now.
Also Read: How Much Do Nannies/Domestic Helpers Earn in the UAE?
Vicky used to work as a full-time housewife in the Philippines. However, as their children were growing up, she decided to try her luck in the Middle East. She wanted to provide a good education for her son and daughter who are now both in college.
It's nice to know that Vicky's employer in Saudi is very kind to her. Her tasks is also not very difficult as she manages cleaning the house and doing the laundry only. She does not do nanny duties as the children are all grown-ups. They treat her like family and in fact, they eat together in the same food tray.
In our feature, Vicky shares her story how she got her job and what her plans are for her future.
Note: The text in this feature has been translated to English.
OFW Profile: Vicky, Household Worker in Saudi Arabia
Nickname: Vicky
Education: NA
Current Profession: Household Worker
How many years in Saudi? 7 years

1. Tell me about yourself.
My name is Vicky and I am 43 years old. My province in the Philippines is in Los Baños, Laguna. I have been working as a household worker in the Kingdom of Saudi Arabia since 2014. I have been working for 1 employer only ever since.
I am married with 2 obedient and kind children. My son is in 3rd year college while my daughter is in 2nd year college.
2. Why did you work choose to work abroad?
I wanted to help my husband earn income for the family. I also wanted to secure the education and future of our children.
3. What were your previous jobs?
Before working in Saudi, I was a full-time housewife and mother.
I did work occasional sideline jobs like selling flowers during Valentine's or All Soul's Day. Also, I sold frozen products and halo-halo during summer.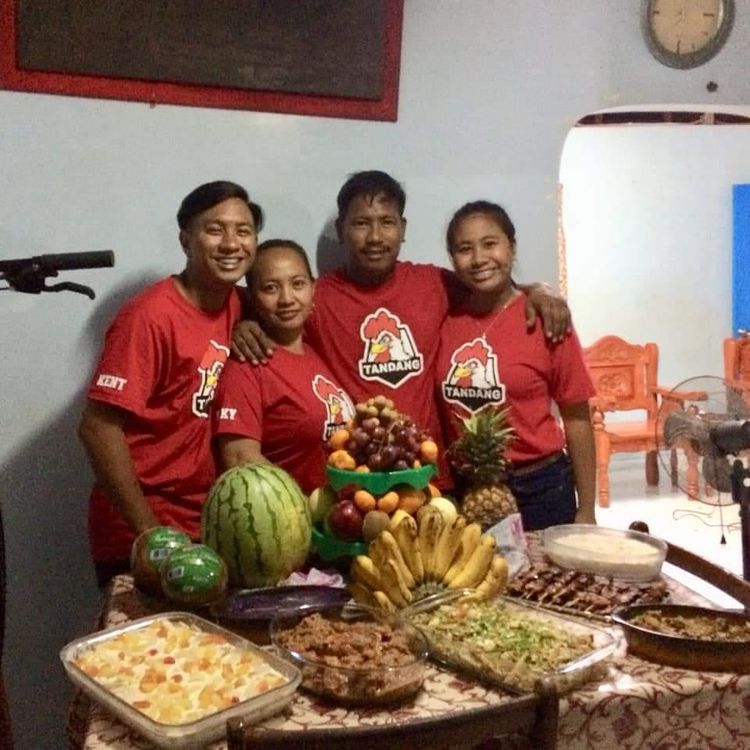 4. How do you find your current job? Are you happy/satisfied with it?
I got hired thru agency in Philippines. I am happy with my job. I work for a widow employer who has 9 adult children (5 men, 4 women). My salary is SAR 1500 per month. I have one month paid vacation.
I only do laundry and cleaning the house. My work is very relaxed that's why I stayed with my only employer for 7 years now. I can eat anytime. All my expenses are free, even my internet – they don't want me to buy a card for internet.
Let me just say that I have a very good working environment and relationship with my Saudi employer. They treat me like family. We all eat at the same time in the same food tray. Even my leftovers, the family would also get from me (this is how close we are).
I really don't need a day-off they do not assign me much tasks. Everyday, they give me break time like from 2:30pm to 4:30pm. Then like today, I get to rest again at 5:30pm. So I feel very spoiled and well-treated. My documents like my Iqama and passport are also with me.
The trust we've built is very priceless and it was established from the very beginning. Even if they give me money to pay for expenses, I return whatever's left back to them. Even if it is 1 Saudi Riyal, I always return it to them.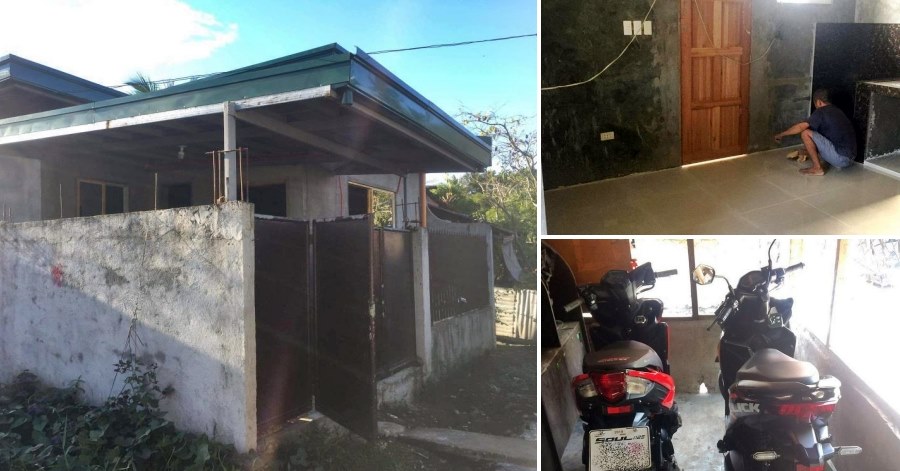 5. Are you able to save in Saudi? What are your Investments?
Yes, my savings go to my children's education and also with the family.  As an OFW, we have bought a motorcycle, 2-BR house and lot, and also finance my children's education (these are the best investments for me as an OFW).
I would like to share that during the first months of my work, my salary would not go anywhere. That's why I decided to list down all my expenses on where my hard-earned money would go to so that it is spent properly. I also send the money directly to my children.
6. Is it difficult to live in Saudi? What are/were your struggles? What's life like outside work?
I don't go out during my day off as I'm used to not going out as well in the Philippines. I feel homesick sometimes, but I'm glad that I talk to my children everyday. I even feel like a 'stage mom' even if I am far away. Because I have constant communication with them and they are very obedient to my rules. I am very thankful.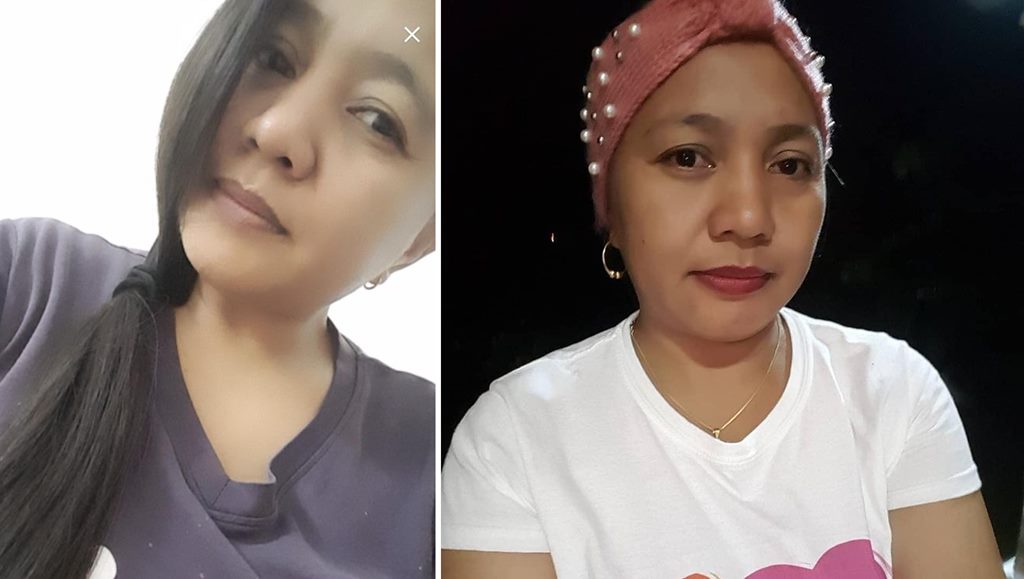 7. What do you Like about Saudi?
I live in Jizan Ad Darb region in Saudi. Base on my experience, this area is very safe. Sometimes you can go out at night even for women.
I like that food is very cheap. You can buy bread and soft drinks for 2 Saudi Riyal.
8. What do you NOT Like about Saudi?
They are very strict and you cannot talk to men. You really need to wear an abaya if you go out and you should be covered. This is an adjustment that I've adapted.
9. What are your plans in your career/family/future?
Our house is almost finished and my children are going to finish their studies. I plan to finish my contract and go home for good.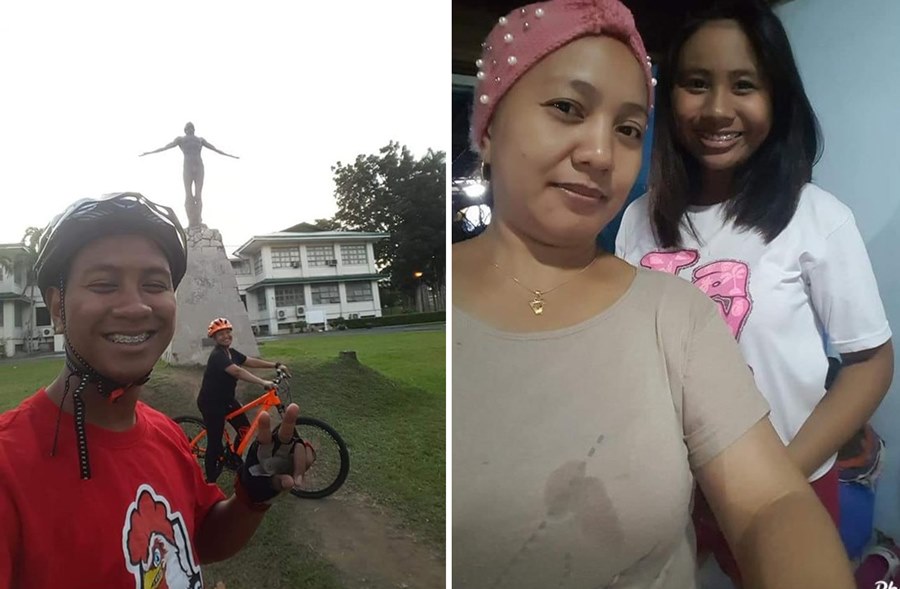 10. You have any tips for Kabayans when working/finding work/living in Saudi?
I advise to my fellow OFWs especially to domestic workers that we need to stay strong. We should hold on to our faith and pray cause it is very difficult to be away from our families. There are many struggles and challenges but we can overcome them so long as we keep in our mind and heart our families in the Philippines. Especially our children, we can think of them as our inspiration so we keep looking forward to our daily tasks.
11. Do you have any message to your employer?
I'm so blessed and thankful to be one of there housemaids of my employer. Because they treat me like their own family and I never felt that we are in different religions.
12. Do you have any message to your family?
Thank you to my family especially to my children who always listen to me even if I am far away. My children study hard and they are very good and kind. With the grace of God, they have a couple more years left before they finish their schooling.
Thank you to my husband for his support as this would not be possible without him being supportive.
I'm proud to be a domestic helper and I'm happy that I also have a few more months left before I finally go back home to the Philippines for good and we can all live in our new home.
Message ko po sa family ko maraming salamat sa inyo kc nakikinig kau sa akin lalo na po sa mga anak ko napakasaya ko po kc kahit malau po ako nag aaral po ng mabuti mga anak ko at awa nmn po dyos konting konti nlng po makakapagtapos na cla ng kanilang pag aaral. Salamat ng madaming madami sa asawa ko na naka suporta sa lahat ng bagay at kundi din sa tulong nya hindi magiging posible ang lahat… keep safe always and we love u 😘😘😘
Im proud to be a domestic helper po thank God konti nalng uuwi na ako for good at lilipat na tau sa bago nating bahay.. God is good.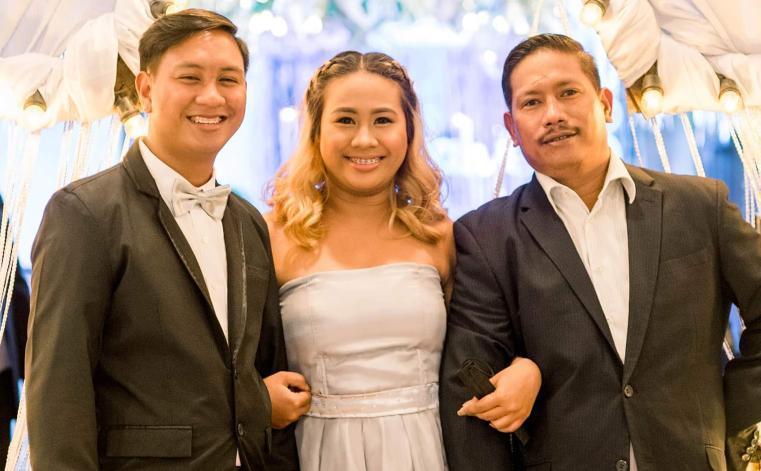 Check out our video of Vicky's story below:
————————————–
*Photos provided by Vicky
Are you an Expat in Dubai? Do you want to be featured in the website? Send us an email telling us you want to be featured at admin@dubaiOFW.com and we will send you the set of questions! Let's help other Pinoys who want to come to Dubai understand what life in the Saudi is like through your story.